My friend Briana had a dumpling making party this weekend, and it was so much fun!
I even went with her to the Grand Asia Market for some pre-party grocery shopping and lunch earlier in the day. You can check out photos of our adventure on either my Facebook or Instagram account.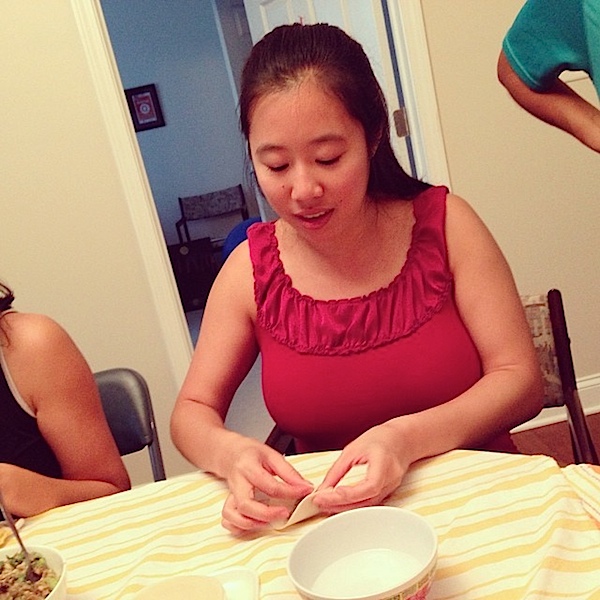 As for the dumpling making party, we all got hands on prepping the ingredients, from chopping to mixing. The dumpling filling was made with ground pork, fresh ginger, and bok choy (plus a couple other things, I think). Once everything was prepped, we hand formed hundreds of tiny dumplings. Briana was our lead dumpling making instructor, and she showed us how to fold the dumplings.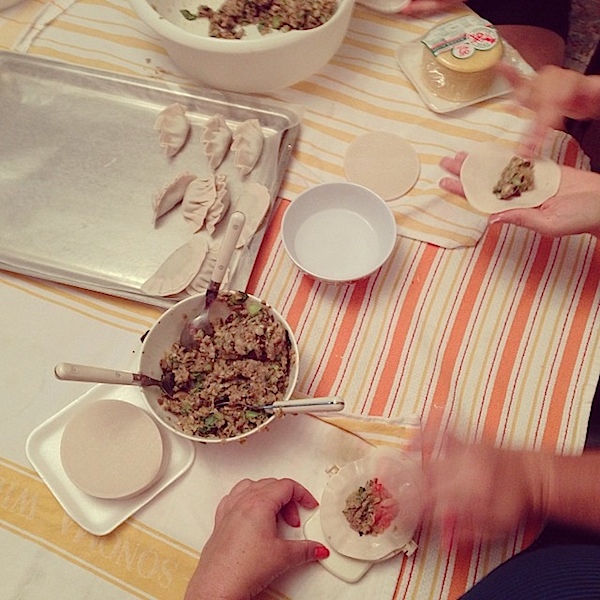 There were two ways to make the dumplings: 1) with the dumpling press and 2) by hand. There are videos for both on my Instagram if you want to see a visual.
I went straight for the by-hand folding. One thing I didn't realize was that you only fold one side of the dumpling along the top. The back side stays flat/straight. Who knew? Briana family's method was to start at one side and fold all the way down to the other. Another one of Briana's friends showed her grandmother's way, which was to start in the middle and fold outwards, one side at a time. They were both beautiful…once you got the folding down.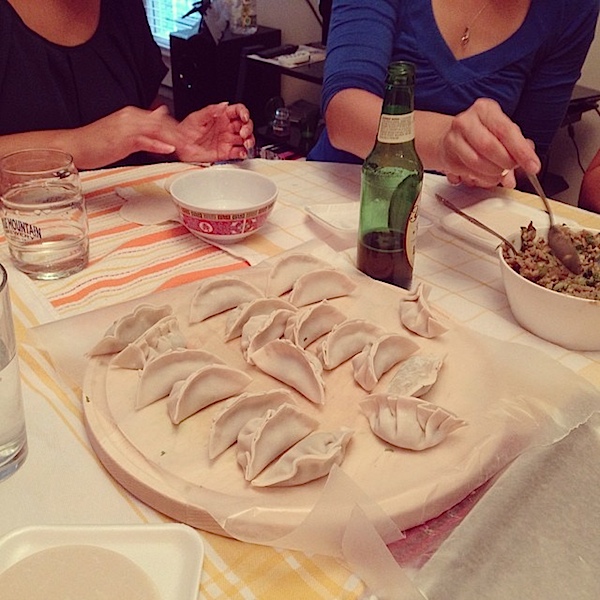 We filled up a few different trays full of beautiful dumplings just waiting to be steamed.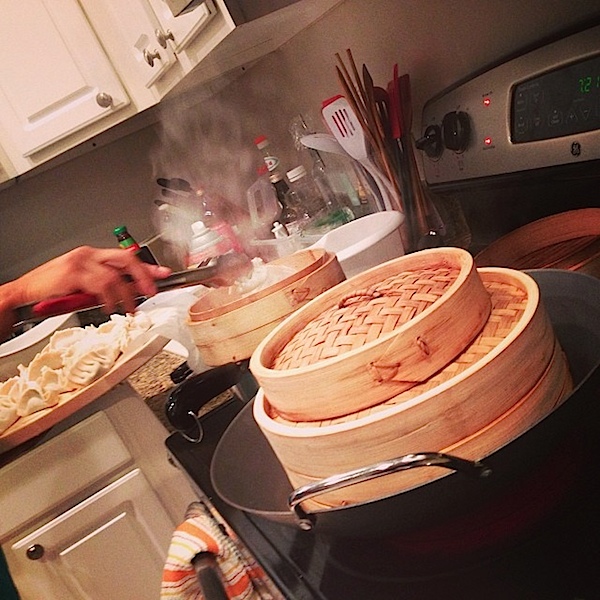 After a quick trip to the sauna (bamboo steamer)…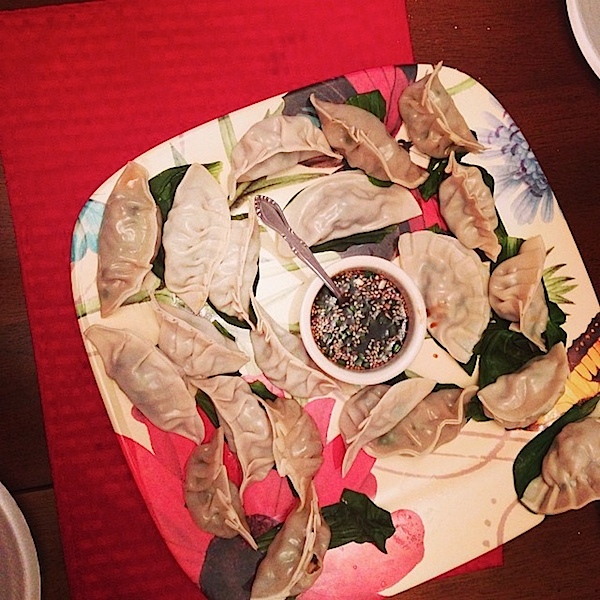 …they were ready to eat!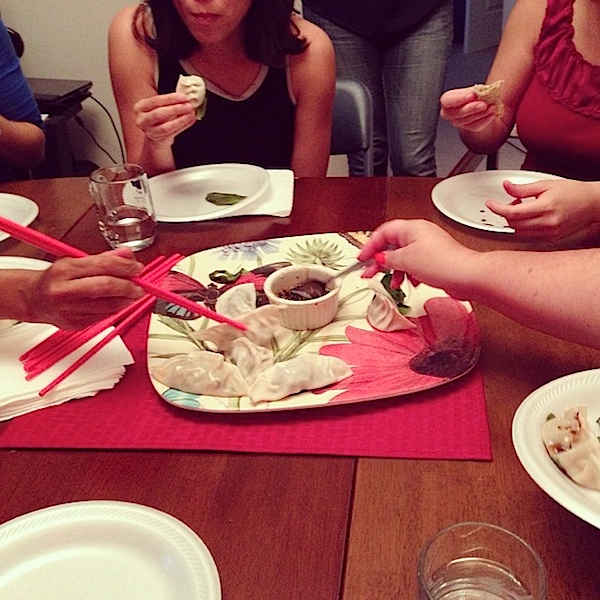 Attack! I tell ya, those dumplings did not last long!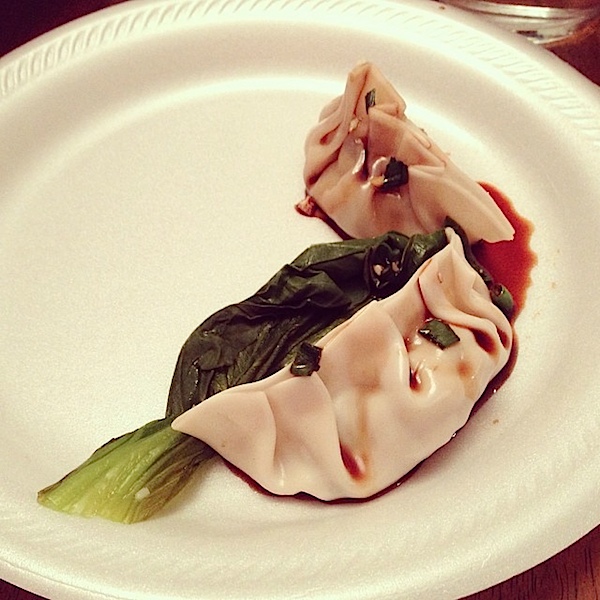 I mean look at them!
Briana made a special dumpling dipping sauce for everyone to enjoy with soy sauce, vinegar, sugar, and green onion. It was very good and perfect drizzled over those warm dumplings fresh from the steamer.
After a few rounds of dumplings, we also enjoyed a vegetable stir-fry.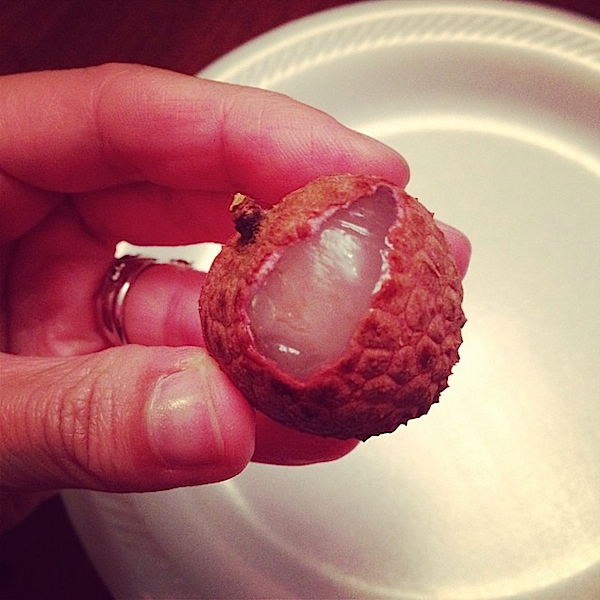 And for dessert – I ate my first fresh lychee. They were much easier to peel than I expected. Once you got it started, it came off pretty easily.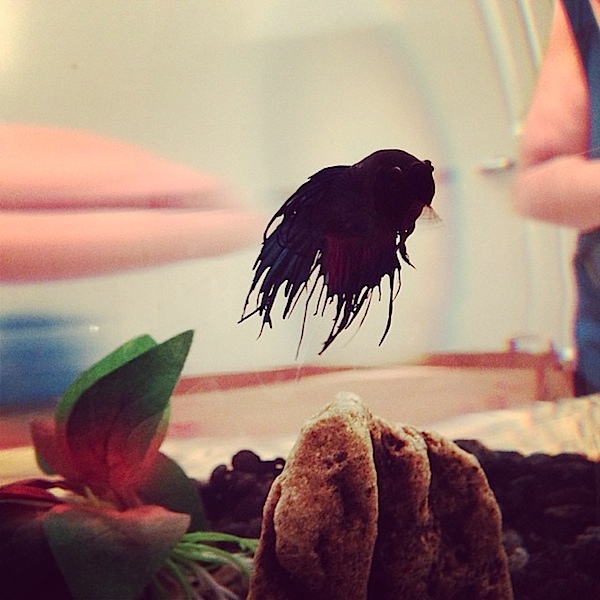 And check out my new friend. It's Beto the beta fish. Isn't he cute?
Thank you, Briana, for the fun dumpling making party! I can't wait to make (and eat) more!