What is it you really, really want right now? Be real with yourself for a minute. Are you working hard and fast towards achieving your goals and dreams? Or, do you find that it's "impossible" to do so due to a current situation or external reasons outside of your control?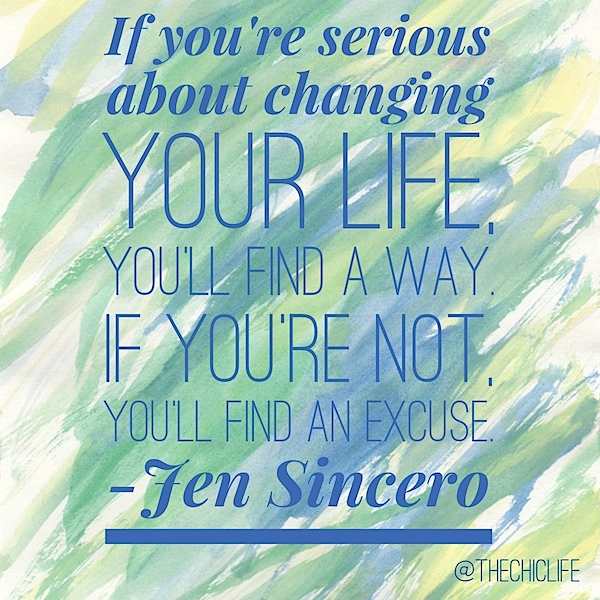 In the wise words of Jen Sincero:
"If you're serious about changing your life, you'll find a way. If you're not, you'll find an excuse."
We've all been there. As an idea person, I always have plenty of ideas, goals, and dreams I'm thinking about…at all times. Sometimes, I hear myself making excuses why I'm not further along on them. "Oh that idea? Well, I haven't had the time to ______." Does that one sound familiar? That's one of my favorite excuses. I used to use it as quite the crutch, but I now recognize it for the excuse that it is. I know the truth is that if I was serious about working on something, I'd work on it. I've done it before, and I know I can do it again. Of course, there's always the balance of prioritization and being realistic about my time and to-dos. But, it's good to be aware of when I'm making excuses. Then, I know it's time to remind myself to find a way, not an excuse.