There are hundreds of quotes that I love from Jen Sincero's book You Are a Badass. This is one of them: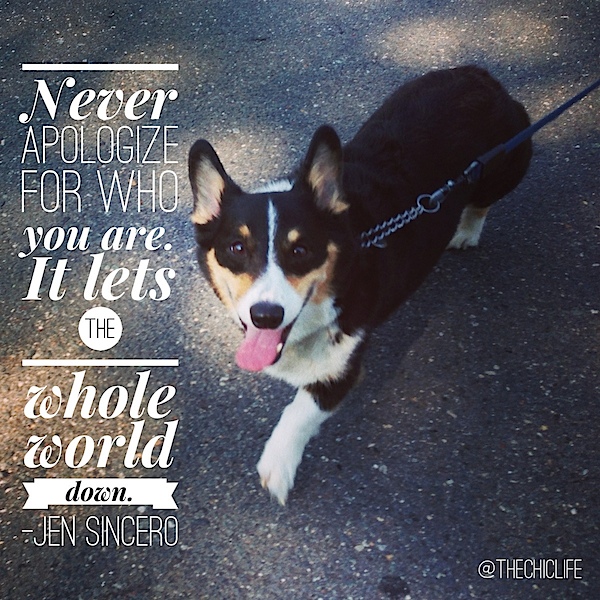 Never apologize for who you are. It lets the whole world down.
Wise words, Jen. Wise words.
I remember when we were researching dogs before we got Bailey. We had it narrowed down to two kinds: shiba inis and corgis. I'd already fallen in love with corgis after seeing them over at Posie Gets Cozy, but hubby was a tough sell. When I showed him corgi photos, he jokingly said something along the lines of, "Who wants to get a goofy-looking dog with big ears and short, little legs?" But, it didn't take him long to fall in love with Bailey…big ears, short legs, and all! Some people may find the corgi ears and legs odd, but they are what make corgis unique in a beautiful way. In the same way, whatever "flaws" you may find in yourself are what make you you in a totally awesome way! You are you – "flaws", strengths, and all. Remember to love yourself completely and never apologize for who you are.