I almost didn't take my DSLR camera on the boat ride at Mingo Point. I get kind of protective with my camera and the thought of anything happening to it made me a little nervous. But, the sun was starting to set, and I was hoping to get a couple good shots. Little did I know how many I'd take! We got to enjoy the most beautiful sunset on the marsh at Kiawah Island.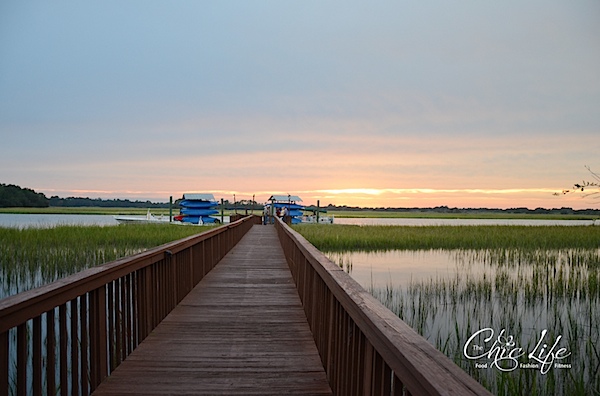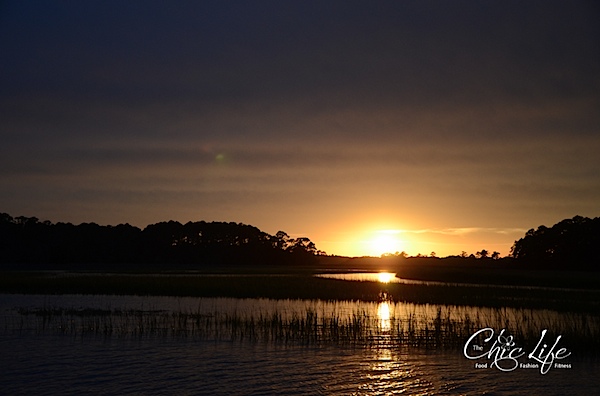 The sunset started off with a simple glow, but things really took off from there.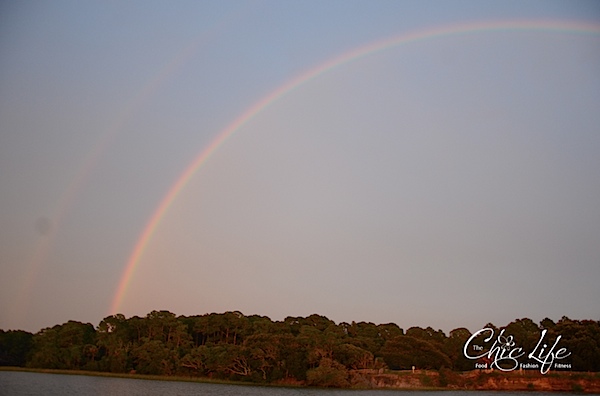 First we saw a full rainbow. As we continued down the marsh, the rainbow got brighter and more vibrant. I'd never seen a rainbow that was so clear and colorful.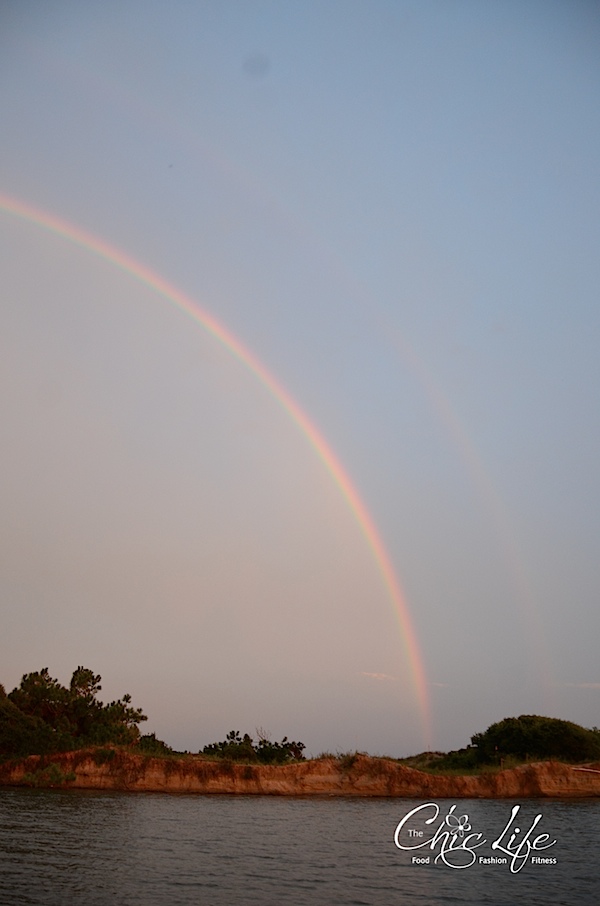 And suddenly, the rainbow became a double-rainbow! The outer one wasn't as vibrant, but it was also a full arch. Everyone on the boat tried to capture a photo, but we were too close to get the whole thing in one shot.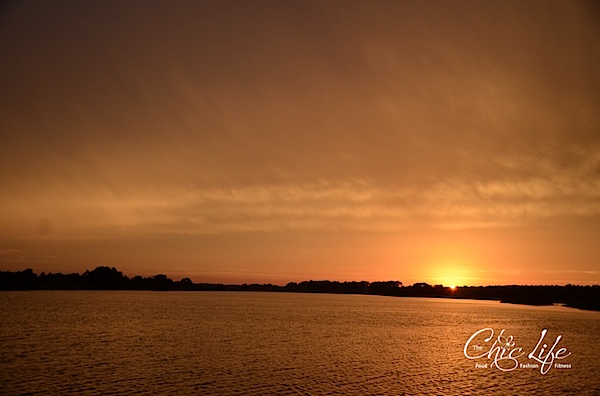 And as we continued, the sky caught on fire and glowed and glowed the whole way back to the pier.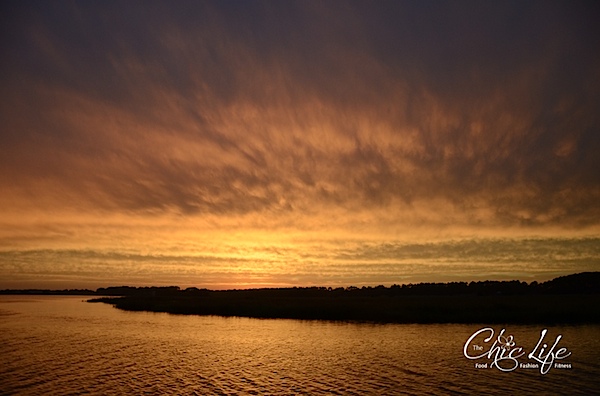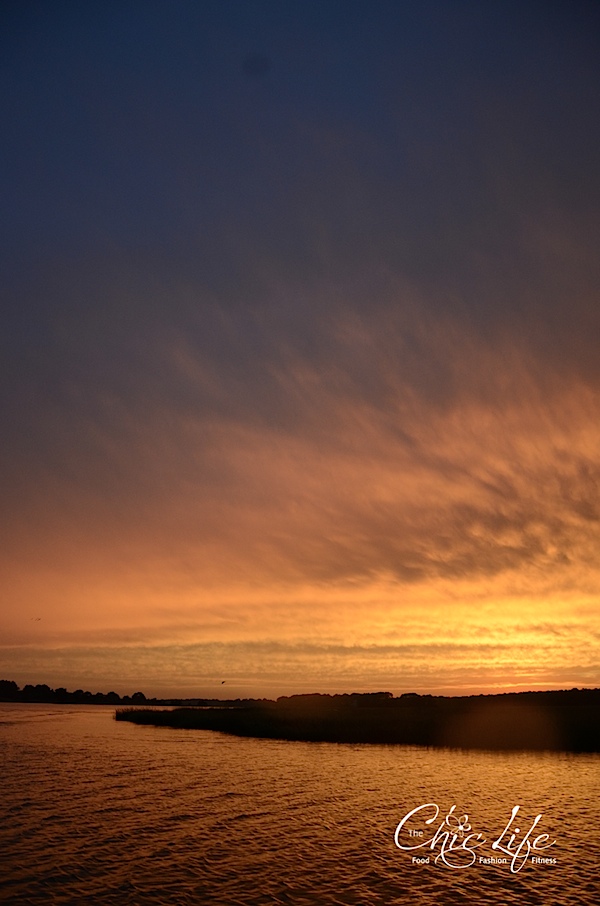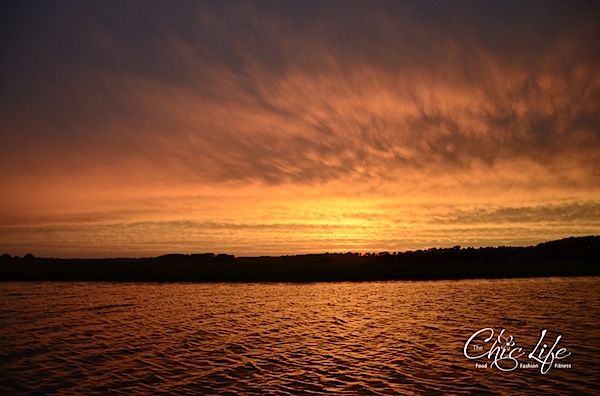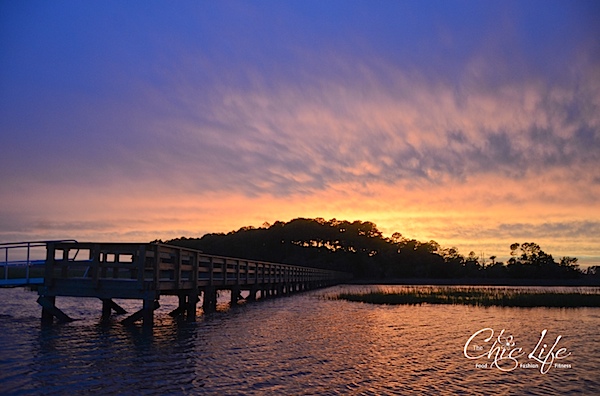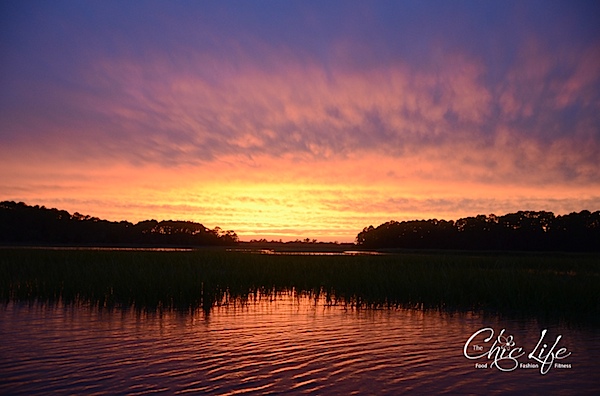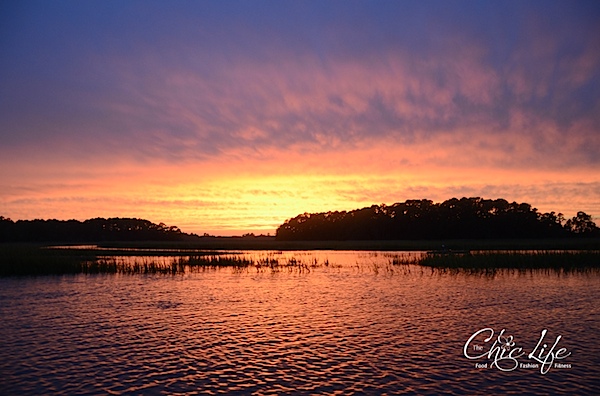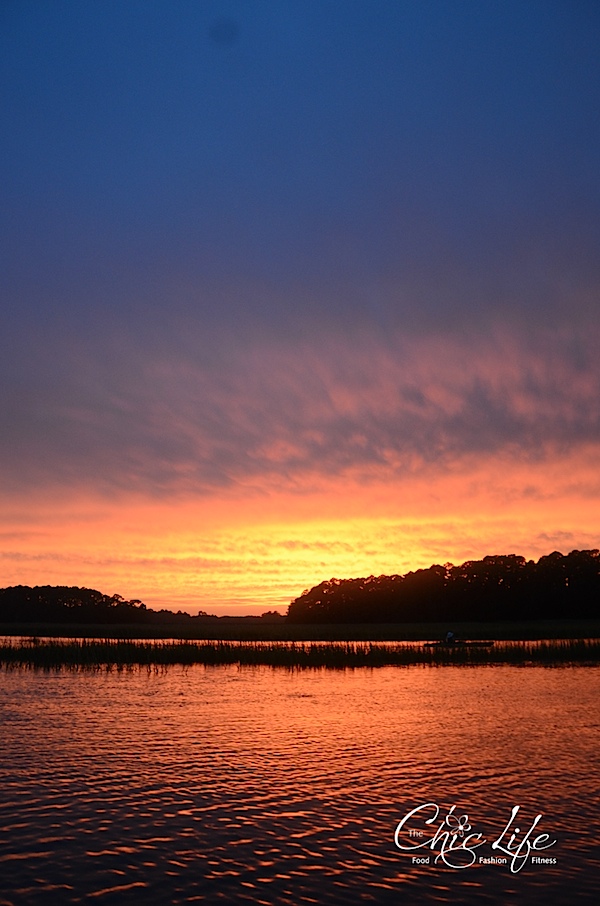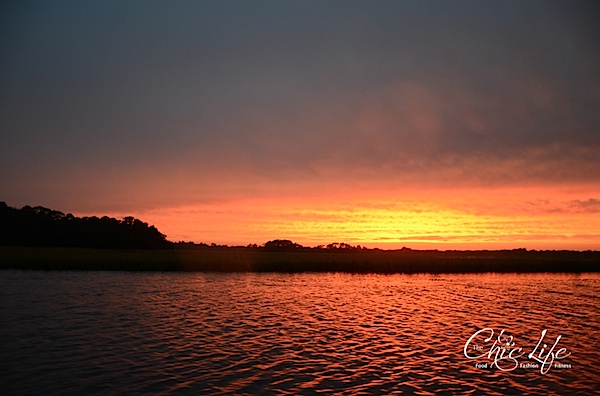 We really lucked out with the timing of our boat ride. It couldn't have been more perfect for so many amazing sunset photos! The views were truly breathtaking!
After the boat ride, we headed back to Mingo Point to grab dinner with the rest of the fam. So many great birthday treats in one day!