How many subscription services have you signed up for? 10? 20? Just kidding. But they are kind of addicting, right? So far, I've managed to mostly avoid them. I did check out the Fancy box that the Rockettes ran until they canceled it. For the last several months, the only box we've kept up is one for Bailey – BarkBox. Does anyone else get this? We've been subscribed since October 2014. I've been meaning to post some photos of the box here on The Chic Life like I did for the Fancy box, but I wanted to check out the service for awhile first. We've been really happy with it, so here we go. Here's post and video of a BarkBox Unboxing and Testing for July 2015 with Bailey the corgi.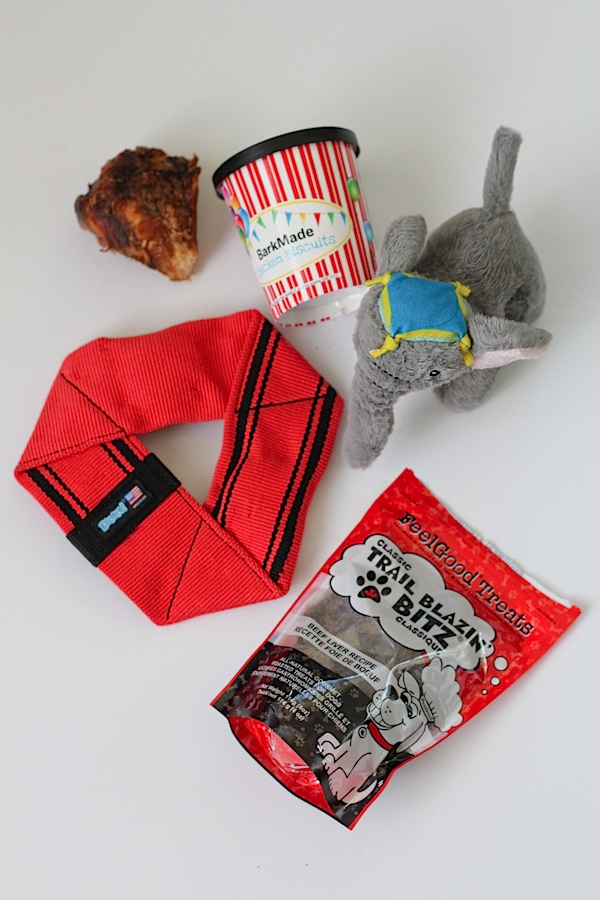 I not only have photos of the July 2015 BarkBox's contents, but I made a short video of Bailey opening the box. Yes, he literally opened it himself. Plus, I took some clips of him playing with the toys and sampling the treats. And, we even did a "treat off" to see which treat he liked the most. Or went for first, at least. Which one did he like most? You'll have to watch the video to see.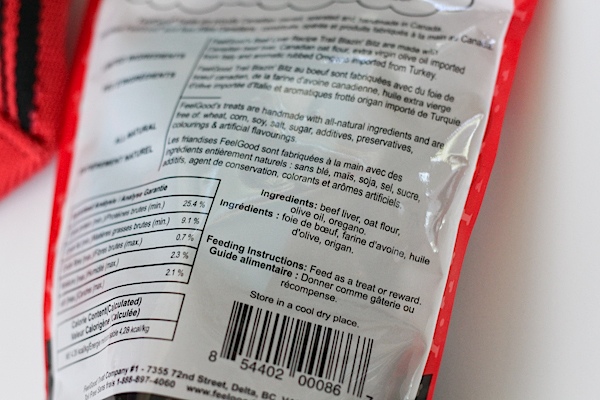 Speaking of the treats, one of the things I like most about the ones included in BarkBox is that they're on the natural side. This is how we prefer to eat and how we also prefer Bailey to eat when possible. These Trail Blazin Beef Bitz have a great clean-eats ingredient list: beef liver, oat flour, olive oil, and oregano. Even Michael Pollan would approve since there are less than 5 ingredients.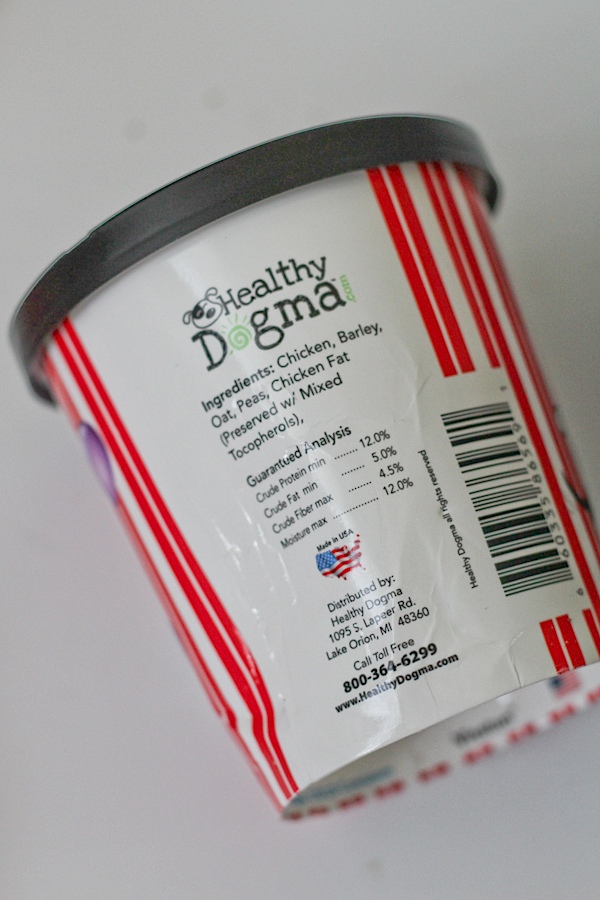 The BarkMade Chicken Biscuits have a pretty good list too: chicken, barley, oat, peas, chicken fat (preserved with mixed tocopherols). Not sure what tocopherols are (and the google results are a little fuzzy on this for me), but the list is still better than many options out there.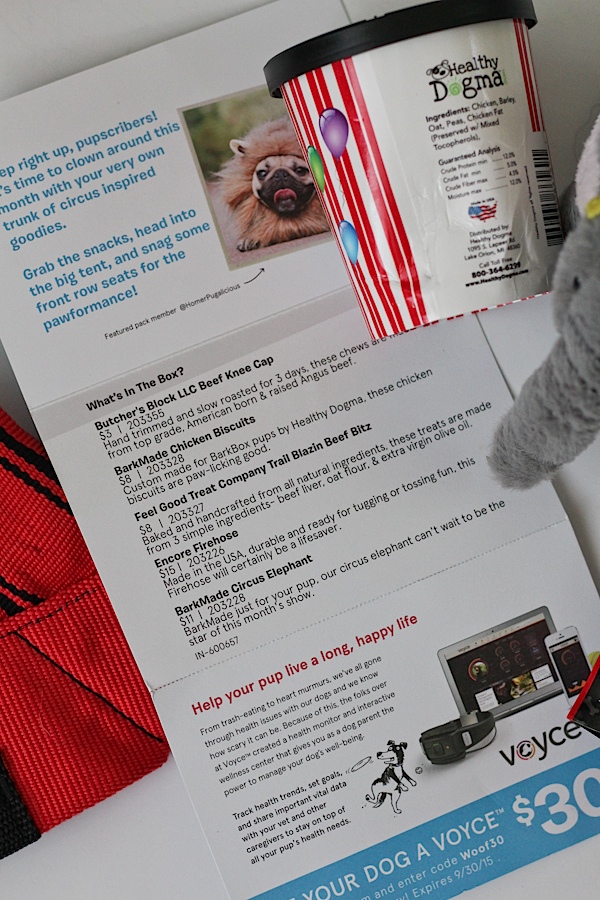 Here's what was included in July 2015 BarkBox – notes are from the card included in the box:
Butcher's Block LLC Beef Knee Cap $3: Hand trimmed and slow roasted for 3 days, these chews are made from top grade, American born & raised Angus beef
BarkMade Chicken Biscuits $8: Custom made for BarkBox pups by Healthy Dogma, these chicken biscuits are paw-licking good
Feel Good Treat Company Trail Blazin Beef Bitz $8: Baked and handcrafted from all natural ingredients, these treats are made from 3 simple ingredients – beef liver, oat flour, and extra virgin olive oil
Encore Firehose $15: Made in the USA, durable and ready for tugging or tossing fun, this Firehose will certainly be a lifesaver
BarkMade Circus Elephant $11: BarkMade just for your pup, our circus elephant can't wait to be the star of this month's show
Total value: $45
Total cost: $21 (we're on the 6 month subscription)
***
Bailey loves his BarkBox. I don't know if he can just smell the treats from outside the box, but it's like he knows when his package has arrived and he eagerly waits to open it. When it's time to open, he digs right in, attacking the box with his corgi fangs trying to get everything out as quickly as possible. I put the clips of him playing with the toys, etc. in the order that he pulled things from the box. But he actually took everything out of the box, did a quick test of each item one-by-one and then did his longer playing after he had unboxed the whole BarkBox. Let me know if you like the order I did in the video or if you prefer his testing after the actual unboxing.
Be sure to check out Bailey's video about his BarkBox Unboxing. He'd love for you to watch!
And if you're interested in signing up for BarkBox, too, you can get a free box by using our referral link: https://barkbox.com/r/THECHICLIFE Bailey will get a free box also, so it's win-win!
Thanks for reading and watching!