Sometimes you have to travel to another city to find a particular dish, and sometimes it almost lands right in your lap. Luckily for me, the latter happened with my most recent food find – the acai bowl. I was having coffee outside with a co-worker on a rare fresh air break when someone approached us holding out a card. I wasn't sure what the card would say, but I was thrilled to see two magic words on it – "acai bowl." What?! I literally had been googling for acai bowls in Charlotte the week before. No joke. As it turns out, acai bowls have hit uptown Charlotte thanks to a new food truck in town, Rico's Acai.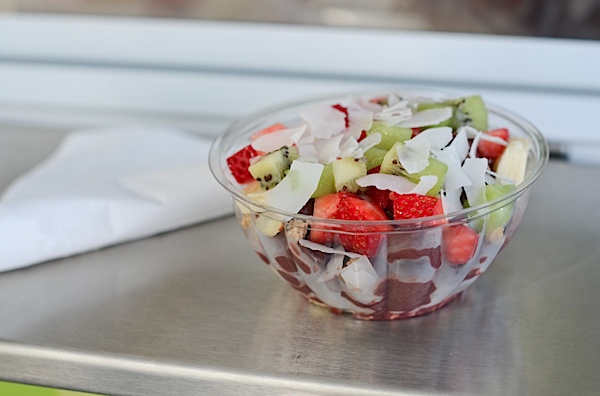 I just happened to receive that card on the opening day (Monday July 27, 2015) for a BOGO "Brazil Bowl." I decided I couldn't wait till later in the week and brought a co-worker with me to check things out that afternoon. I was so excited to try my very first acai bowl, but I didn't know exactly what to expect. I'd seen photos online, so I thought it would be sort of like a smoothie in a bowl…but with toppings.
Owner Matt is more of an acai bowl purist, preferring to keep the main bowl ingredients simple with just frozen acai puree and a little water to break it up. The basic Brazil Bowl is topped with granola and sliced bananas. You can add your selection from almost twenty topping options. Or, you can choose one of the bowls with pre-designed topping combos: the Butter Bro or Rainbowl Bowl. I've just been doing the Brazil Bowl with a little extra fruit, and sometimes coconut flakes, to mine. I think my favorite combo so far was the Brazil Bowl with mango.
The bowls come in small and large sizes. I like the small ones for a healthy breakfast or afternoon, no-caffeine pick-me-up/snack. Especially during these hot days, the bowls really hit the spot. They're nice and frosty and almost taste like sorbet. Rico's Acai has only been open just over a week, and I've already had a few bowls, so consider me hooked.
Interested in trying one? Read on for more info…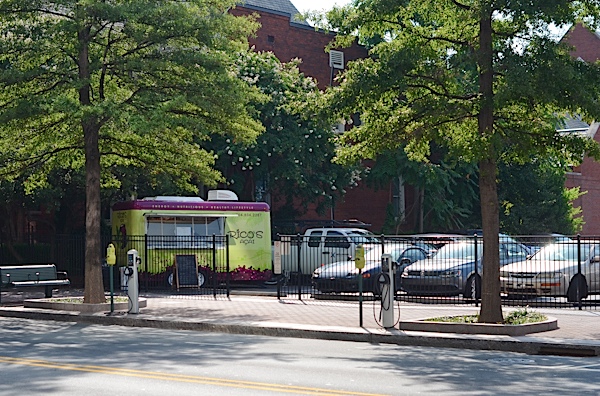 Rico's Acai – Charlotte, NC
Rico's Acai is currently located on South Tryon Streeet across from the Duke Energy Center building and near the Mint Museum Uptown. They're currently open Monday – Saturday 9am – 9pm and Sundays noon – 5pm, but I recommend checking out their twitter, etc. since I think they're still feeling out the hours.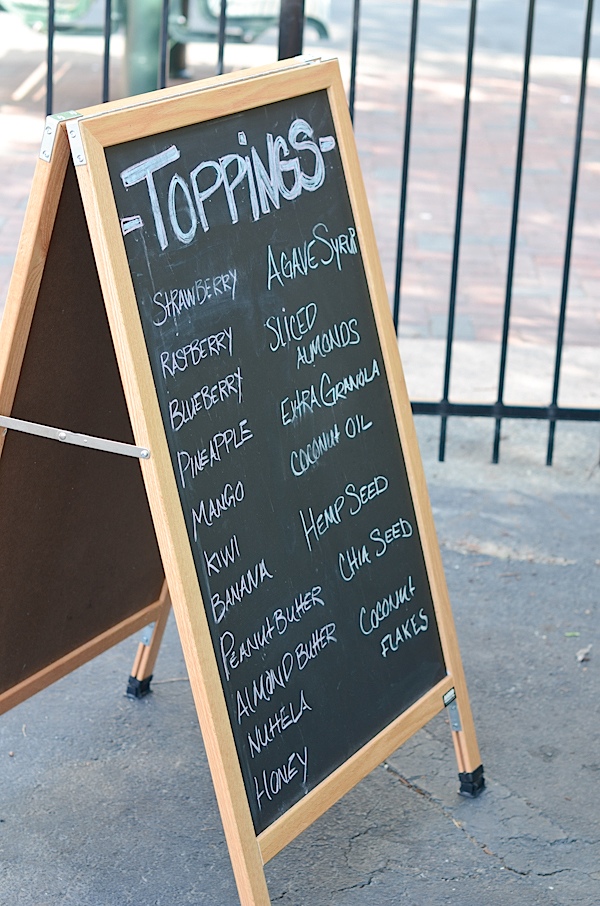 I told you there were a lot of topping options!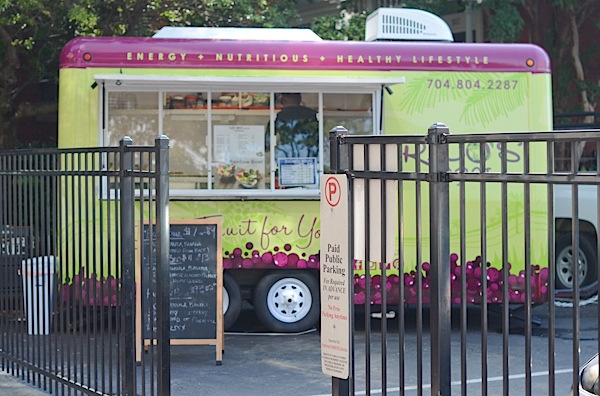 My bowl for breakfast – The Brazil bowl with added strawberries, kiwi, and coconut flakes.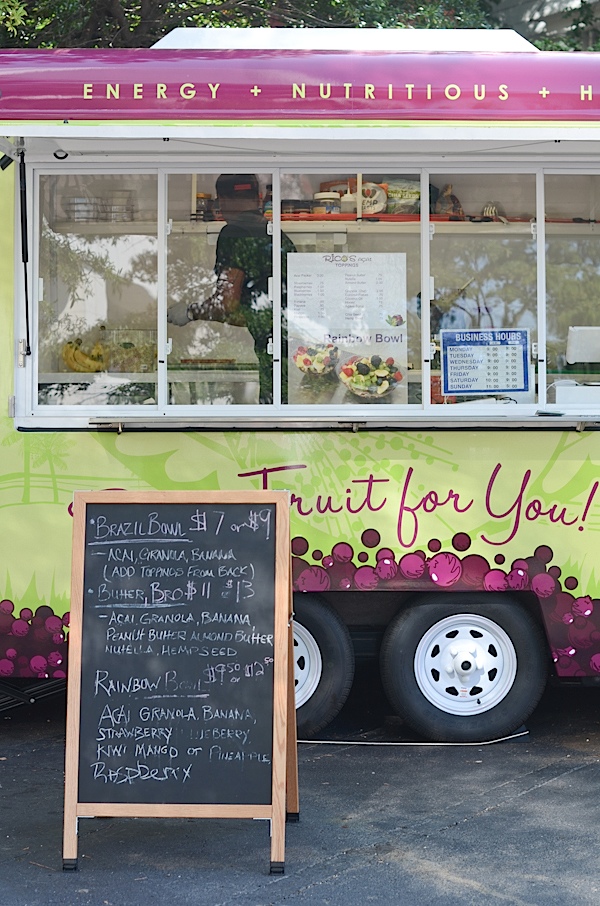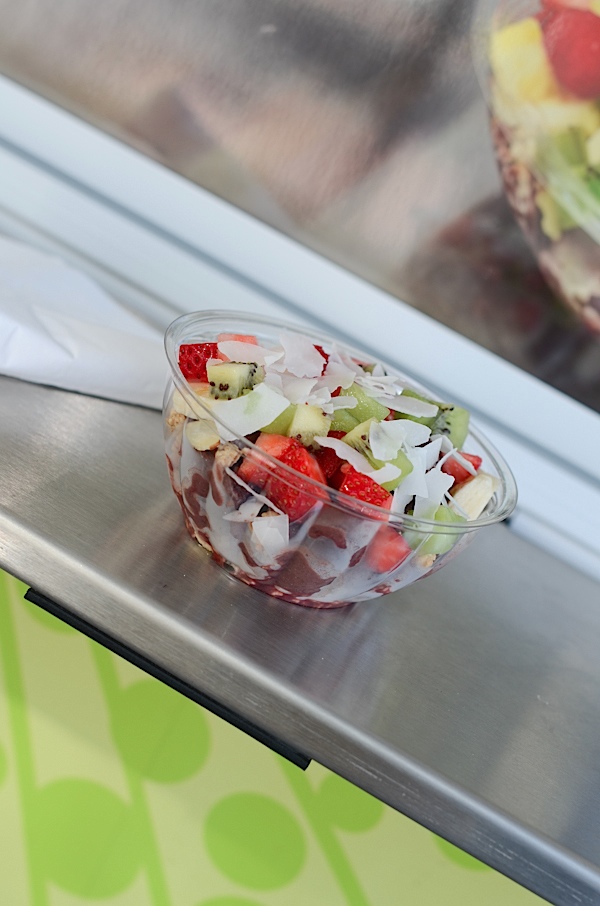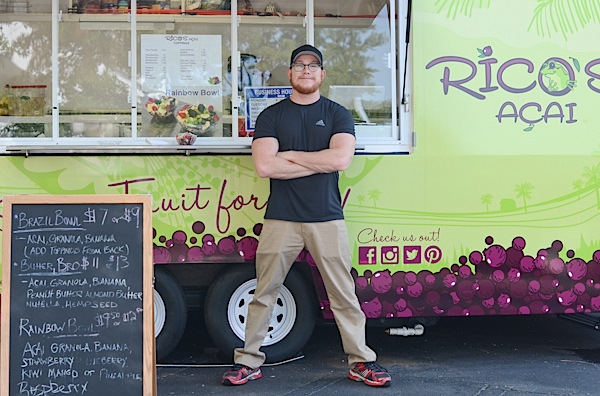 Go see Matt and tell him The Chic Life sent you! I don't have any discount codes, but he'd probably like to know how you found him.
They're hoping to have their web site up soon, but for now you can follow Rico's Acai on twitter, Instagram, and Facebook.
***
Looking for more great eats in uptown Charlotte? Click here to check out my post about brunch at 5Church.
Click here to view more of my other restaurant posts from Charlotte and my other travels.
***
Thanks for stopping by!