I know this is super late, but here's my Boxycharm September 2015 Review. I considered skipping ahead to the most recent box, but there was a product in here that I really liked and wanted to tell you about.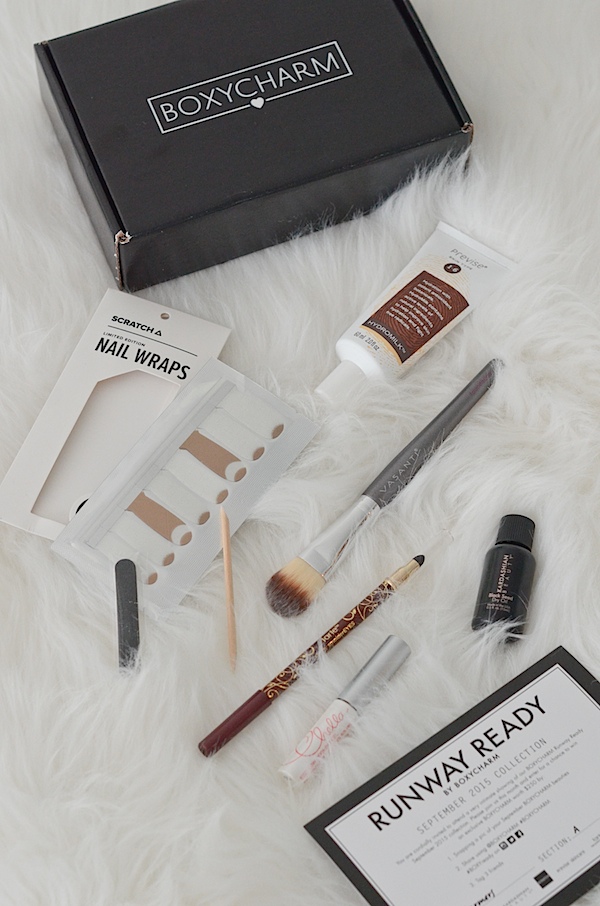 The theme for September 2015 was "Runway Ready", which I thought was really fun.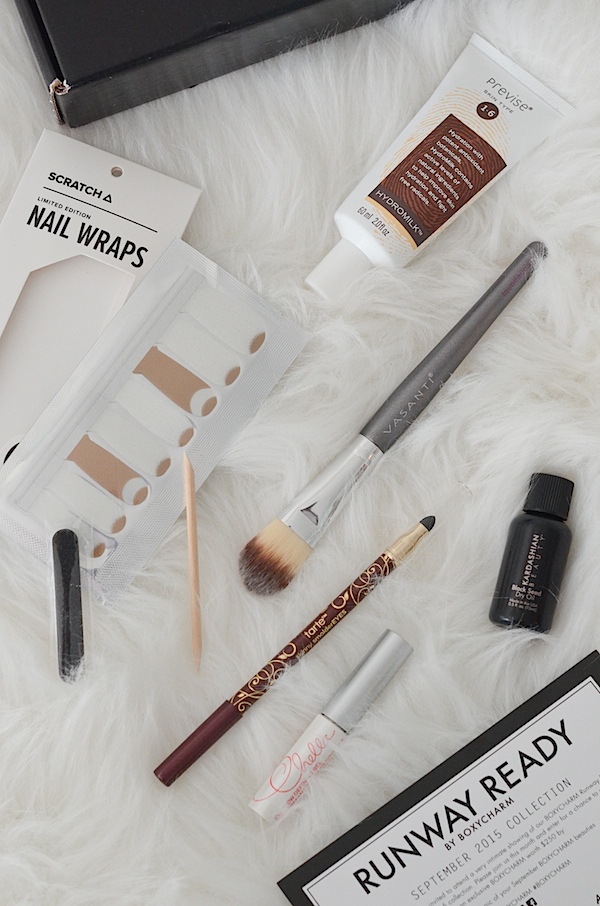 I haven't used all the products in this box, but I'll discuss those in the details below.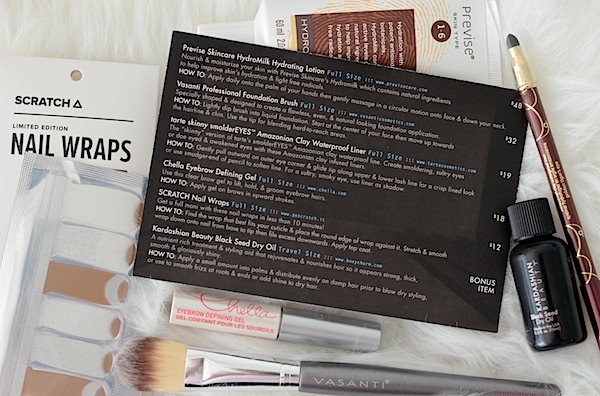 Boxycharm September 2015 Review
This box contained five full size products and one free sample as a bonus item:
Previse Skincare Hydromilk Hydrating Lotion (Full Size) $48
This Previse Skincare Hydromilk Hydrating Lotion was my favorite item in the box. I've had problematic skin since I was a kid, and I've tried many products over the years. In recent years, I've learned I have dry and oily skin. Lucky me. So, I need something that is moisturizing but not too heavy. I was surprised how much I liked this product. I had been using another product that I'd heard about on YouTube. I'd gotten a sample of it to test out. Glad I didn't invest in the full size, because I liked this Previse product way more. As I compared the two, it seemed that the sample product more "sat on top" of my skin. The Previse seemed to really soak in and make my skin soft but not oily. I remember it feeling really hydrated when I applied it at night the first time and touched my face in the morning. I've been using this since I got it, and I'm still really digging it. I'm testing out a couple other lotions but I'm considering purchasing another container of this.
Vasanti Foundation Brush (Full Size) $32
This Vasanti Foundation Brush is pretty expensive (to me). I don't really wear foundation, so I haven't used this. I did hear a good tip from Kathleen Lights that she uses brushes like these to apply face masks. I usually use my fingers but have thought about trying the brush. Apparently, it gives you a more even application. Plus, you get the bonus of not getting the product all over your fingers. This doesn't really bother me, but I can see how it would be nice.
tarte skinny smolderEYES Amazonian Clay Waterproof Eyeliner (Full Size) $19
This tarte skinny smolderEYES Amazonian Clay Waterproof Eyeliner looks really cool, and I love tarte. However, I'm fairly boring with eyeliner and tend to use just black. The color I received in my box is more of a bronze color. I haven't figured out how to use this yet. I'll probably search YouTube for some tutorials.
Chella Eyebrow Defining Gel (Full Size) $18
This Chella Eyebrow Defining Gel gives a really light hold and has a nice light feel. If you're looking for just a little something on your eye brows, this may be the product for you. I prefer something with a little more hold personally. I really liked the packaging on this one. The Chella logo is pretty.
SCRATCH Nail Wraps (Full Size) $12
Ok, I have to be honest. These SCRATCH Nail Wraps intimidate me a little. Most days, nail polish is lower on my priority list, in general. So, trying something new hasn't been anything I want to urgently do. They seem simple enough, but…I dunno, I just haven't given it a go. If I don't use them pretty soon, I may give them to a friend who actually will. Have you used this? Are they easy to use? Did you like them?
Kardashian Beauty Black Seed Oil (Bonus Sample)
I have no good excuse for not trying this Kardashian Beauty Black Seed Oil yet. I did get a new hair oil close to receiving this box and was getting used to that. So, maybe I was distracted by my other hair product?
Cost vs Value Summary
Cost of Box: $21 (includes shipping)
Value of Box: $129
Although I didn't test out all the items in this box, it was worth it just for that awesome face lotion. In my testing, it's currently beating out the other contenders and looking like a real winner.
My Boxycharm Referral Link
Interested in getting Boxycharm, too? If so, I'd love for you to consider using my referral link to sign up. If you do, I'll get a little credit, which I can use to get more Boxycharm goodies.
***
Click here for my August 2015 Boxycharm post
Click here for my other Beauty-related posts
***
Did you get the September 2015 Boxycharm? What did you think of your box?