In the fall of last year (can't believe it's 2016!), I was invited to the Grizzly Cookware launch party.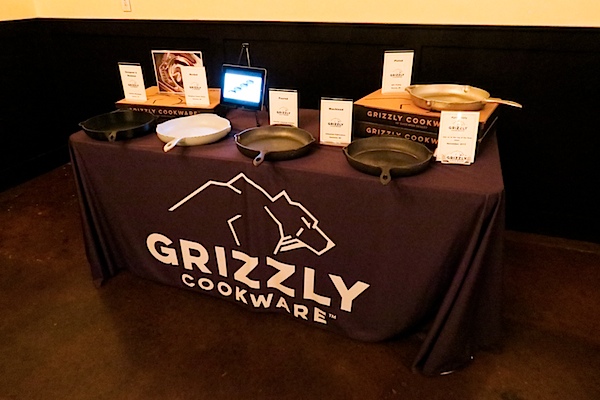 Grizzly Cookware is a Charlotte, NC based company that makes cast iron skillets with a special nickel-plating. The above photo shows the different phases the pan goes through before it becomes the finished product (top right pan).
The event was hosted at The Olde Mecklenburg Brewery.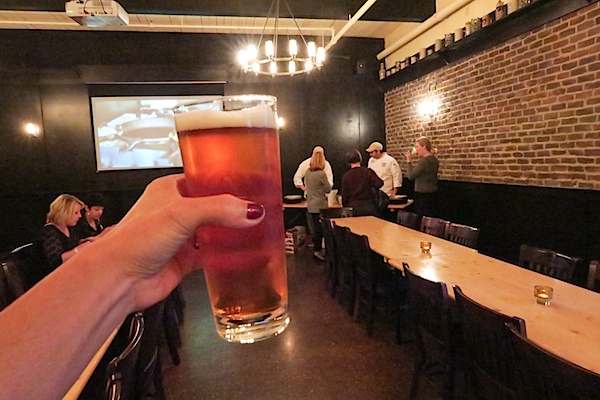 We got to enjoy complementary beverages…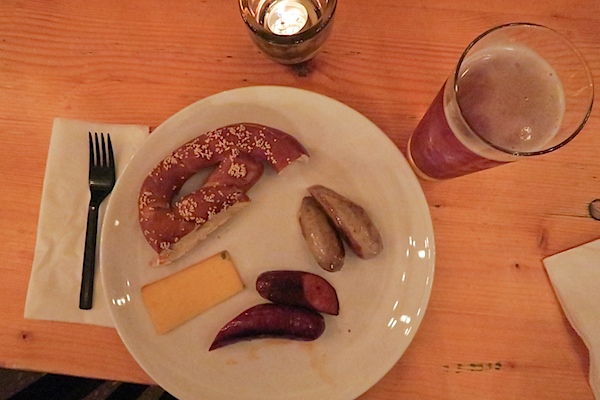 and OMB eats.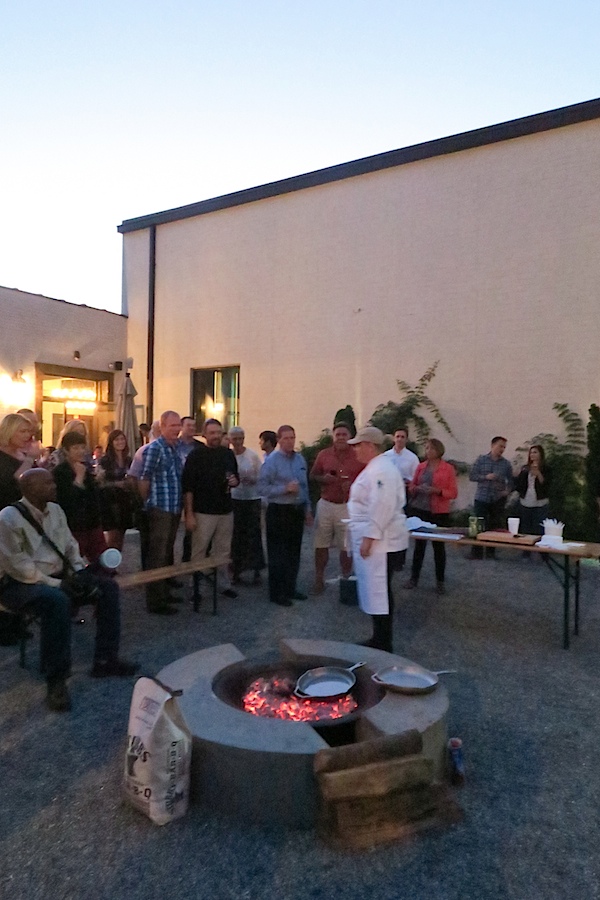 After enjoying some food inside, we headed outside for a special demo.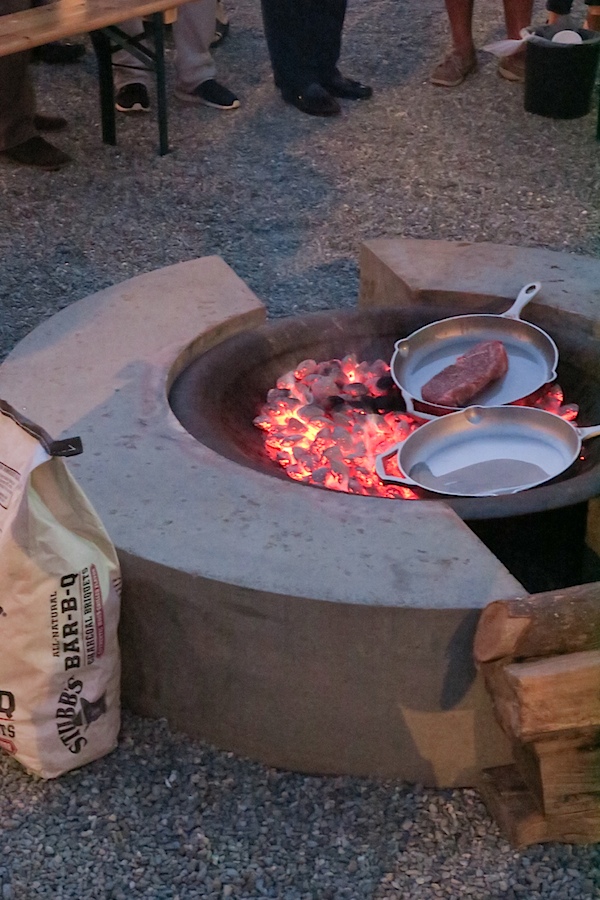 Grizzly Cookware is pretty sturdy stuff. The chef was able to put the pan right on the coals of this outdoor fire pit.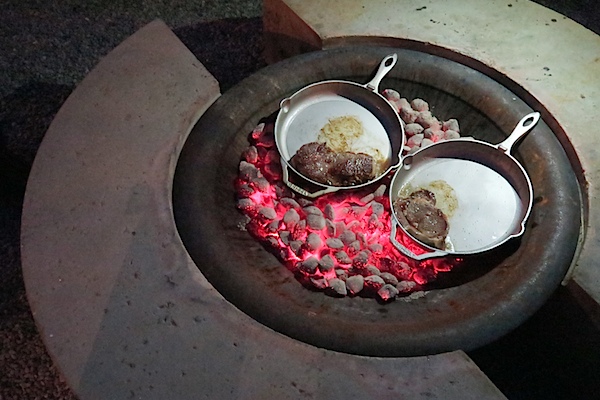 They wanted to show us the great pan-searing you can get on steaks with these pans. I think the photo speaks for itself.
And to show how versatile it is, the chefs prepared apple crisp…sans oven! They made the topping using the pan.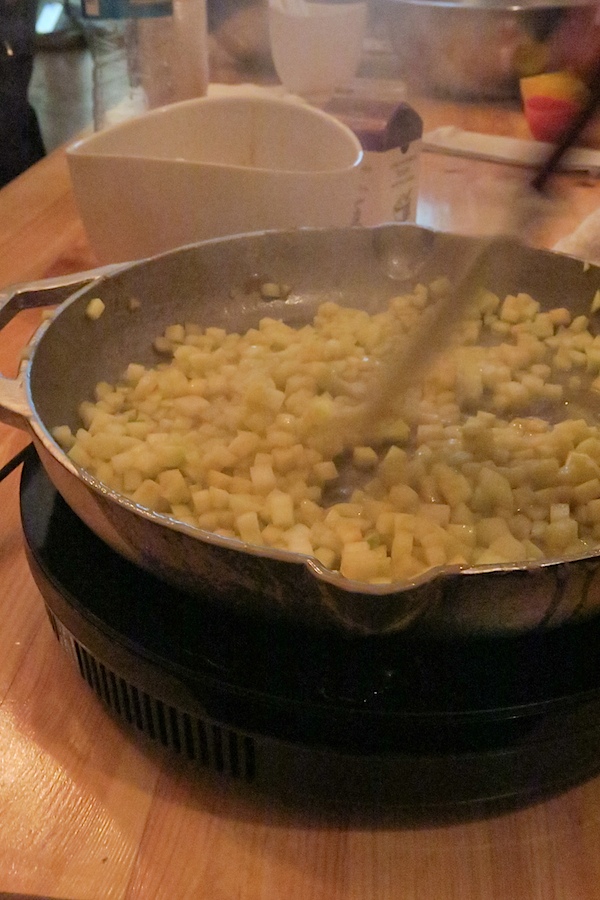 And they made the apple base in the pan too.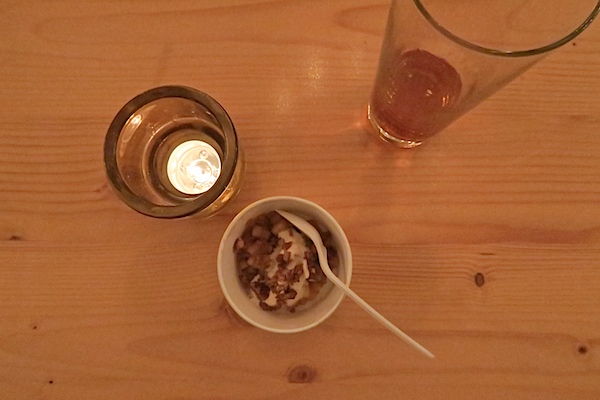 It was my first time trying non-baked apple crisp, and it was really good!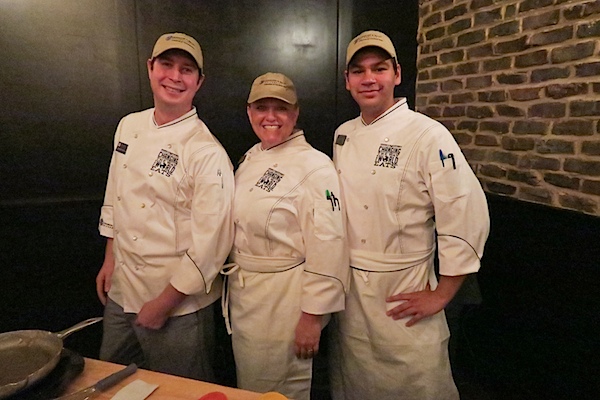 Here's a quick photo of our talented chef team from Johnson and Wales.
Grizzly Cookware is starting out with a 12″ skillet, which I haven't yet seen for sale online. If you're interested, I'd recommend signing up for their email newsletter. I saw a sign-up for this on their site as recently as the date of this post. I'm betting they'll be sharing updates with their newsletter group on when the pans are available for purchase, and you may get some other cool info too.
Read more about this new cookware line at the Charlotte Business Journal by clicking here
And wow, the last time I blogged about The Olde Mecklenburg Brewery, it looks like they were still in their old location! Their new one is so much bigger and better!
***
Thanks for stopping by!