On Christmas day 2015, we packed our bags and headed down the road to see my side of the family.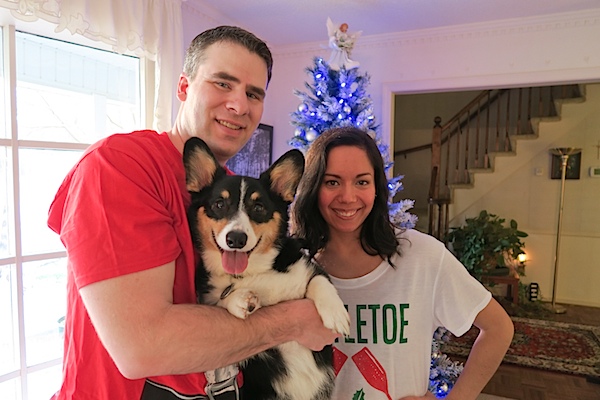 Next year's Christmas card?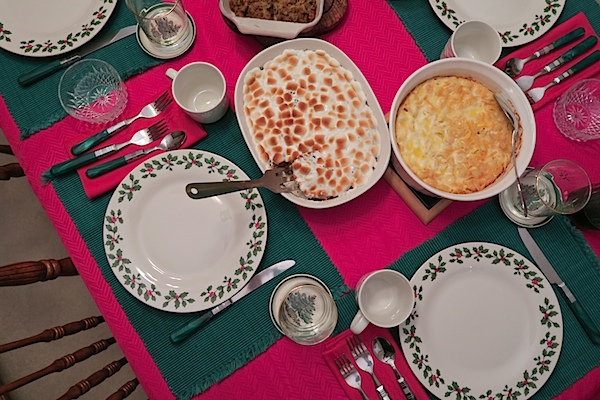 This time, thanks to my sister's engagement, our celebrations included another family! Her future mother-in-law invited us over for a beautiful Christmas dinner. Aren't the holly plates so festive and fun?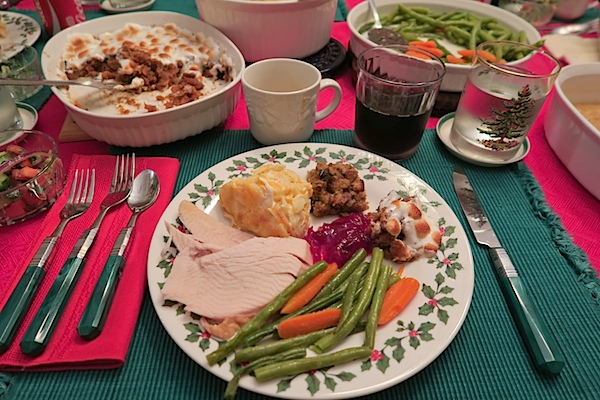 She had prepared an impressive spread. I felt very lucky to not only be able to enjoy all the delicious eats but to be so welcomed by this warm and wonderful family.
***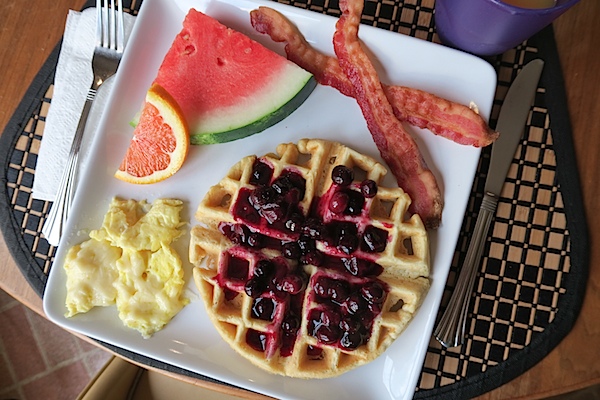 On one morning, sis made some of her famous waffles with blueberry sauce.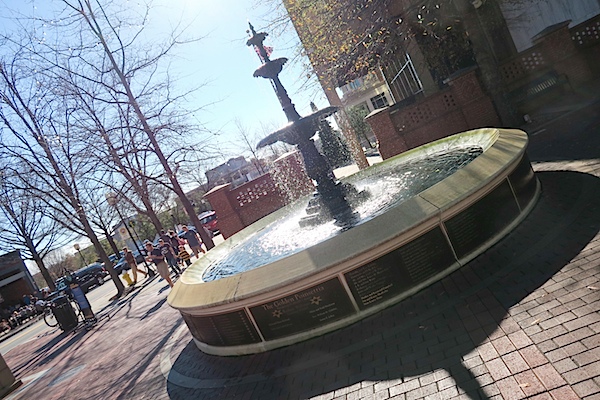 One sunny afternoon, we headed into downtown Greenville with a special mission.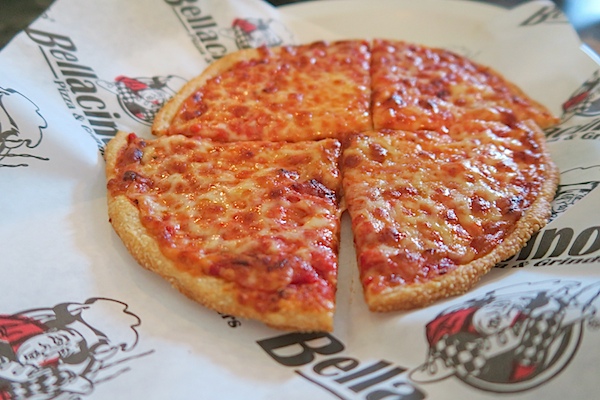 We stopped by Bellacino's for a cheese pizza pit stop.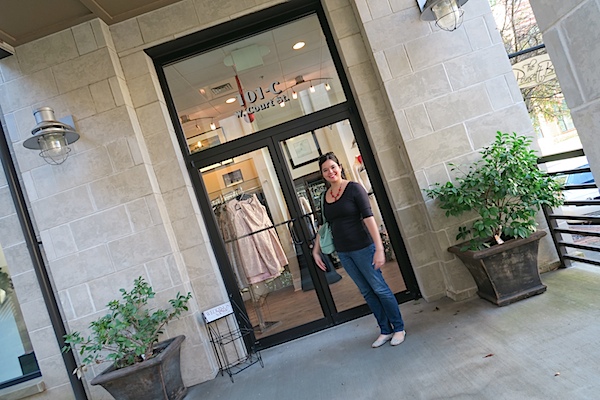 And the special trip? Wedding dress shopping at The Poinsett Bride! I definitely had a Bridesmaids (the movie) moment as we walked in and my sister asked me if I had an appointment. Appointment? Eep! Luckily, they were able to see us as walk-ins. Phew! Crisis avoided. On top of that, they had a beautiful selection of dresses and were so friendly and helpful too.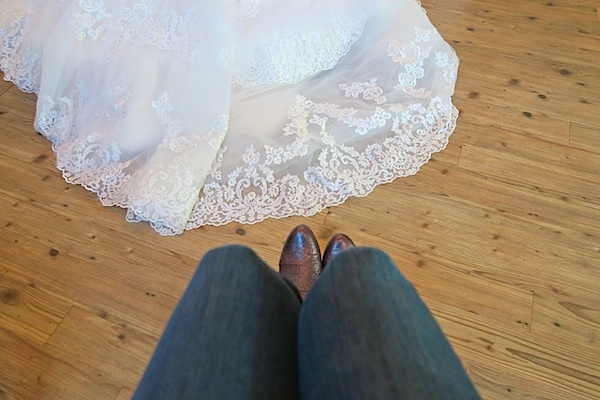 I can't post any photos of the dress, naturally. But, let's just say that my sister already picked out her dress! She's pretty decisive like that.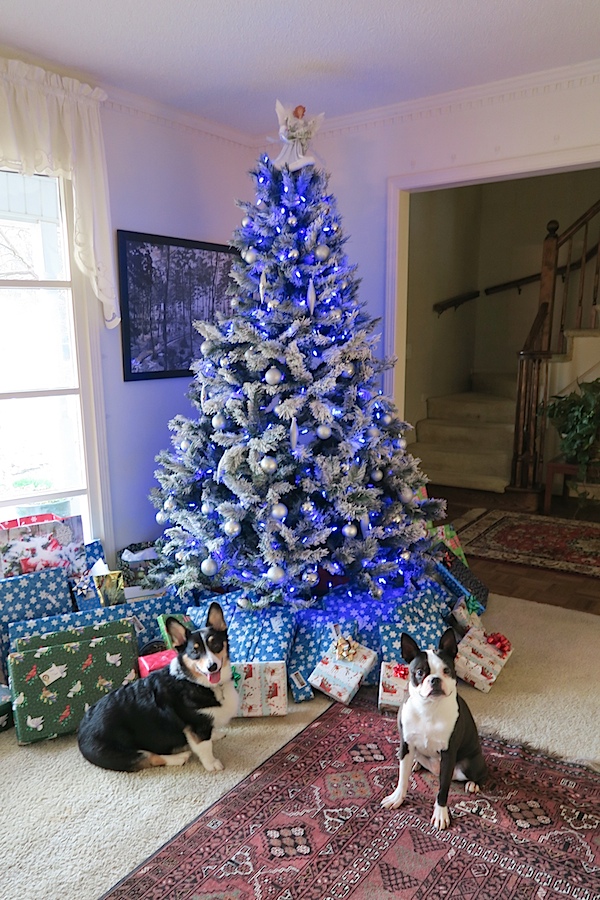 I managed to get a rare shot of the dogs both looking at the camera.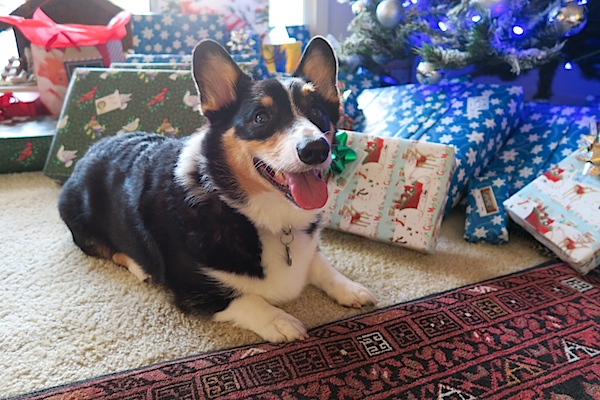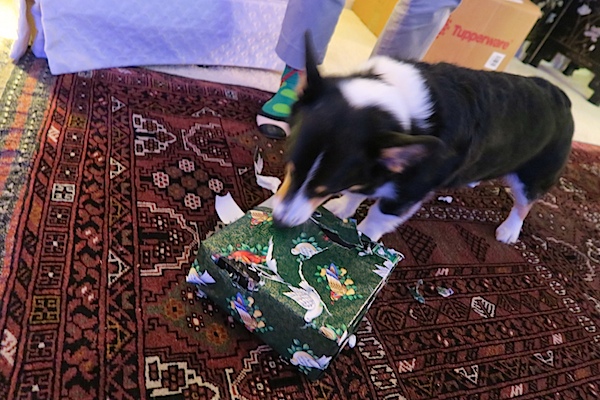 We had our second Christmas gift opening after Christmas Day. Bailey helped us, naturally.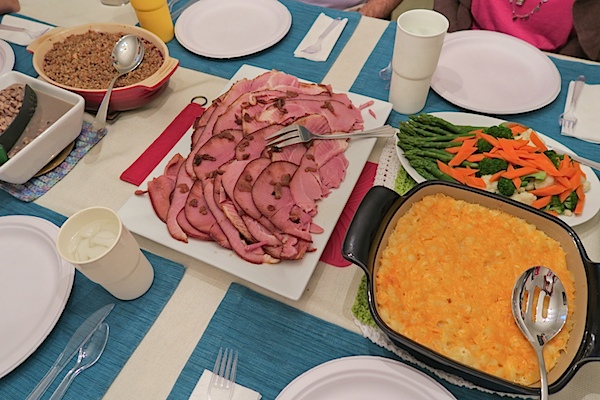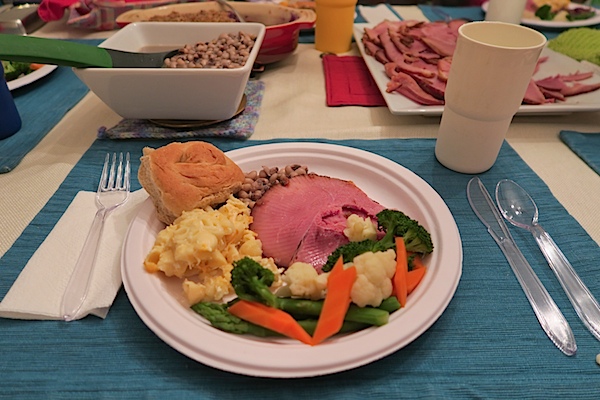 And for a third Christmas celebration at our house, we had another feast. We had honey baked ham, steamed vegetables, my sis' fiancé's mom's famous mac-and-cheese, black eyed peas, and rolls.
Lots of famous food in this post. What can I say? We ate well!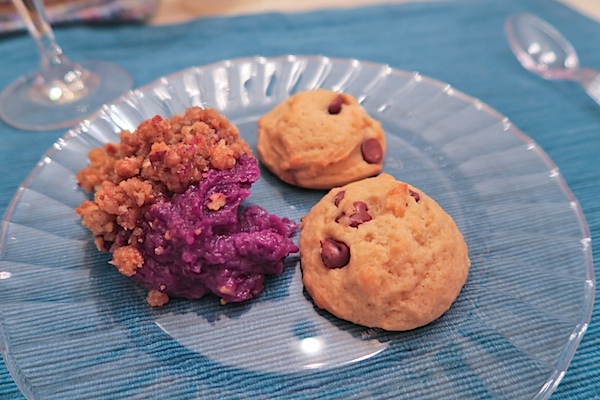 Sis made purple sweet potatoes, and I made dough balls.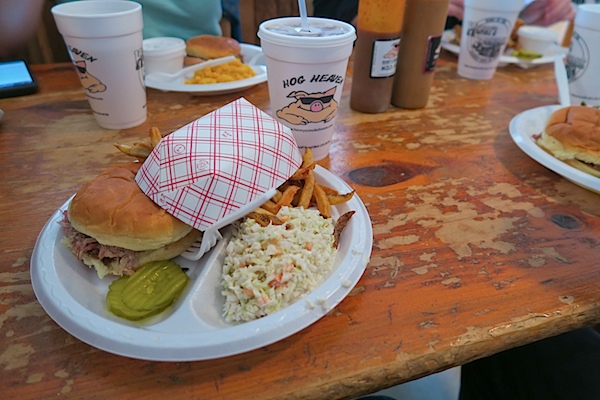 With the big trip looming ahead, I made stops to some of my other favorite spots anticipating that it would likely be more difficult to get here in the near future. A visit to Henry's Smokehouse was in order. We got this right before (or was it after?) seeing the new Star Wars movie in IMAX.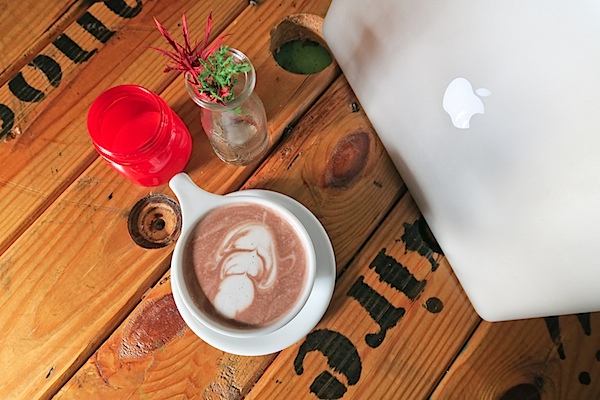 And we also hit up Due South Coffee.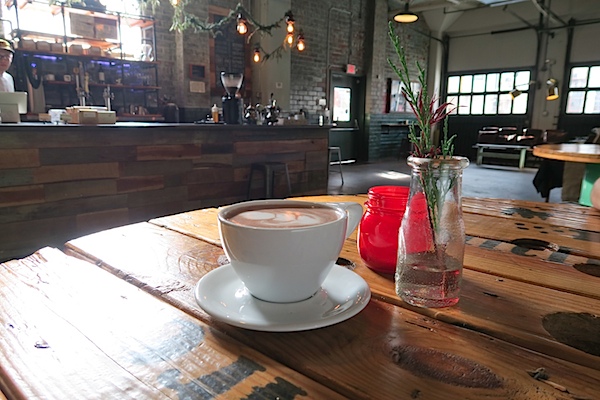 I love the selection of coffees and other drinks, like their hot chocolate.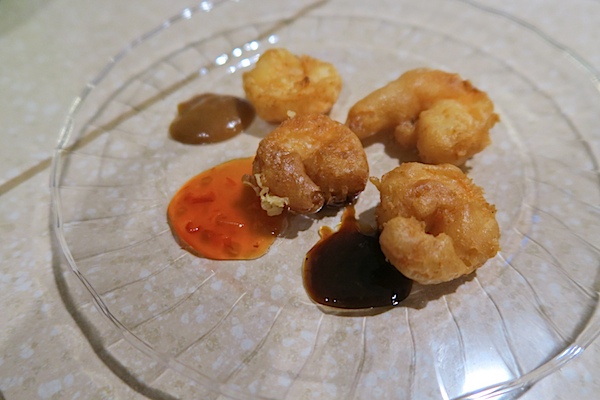 My sister's fiancé whipped up some of his famous fried shrimp with dipping sauces. Earlier in the day, sis and I had a little trouble finding shrimp and managed to locate some pre-packaged, which meant we could either get too much or too little. We went with too much, though you wouldn't have thought that by how fast those shrimp went.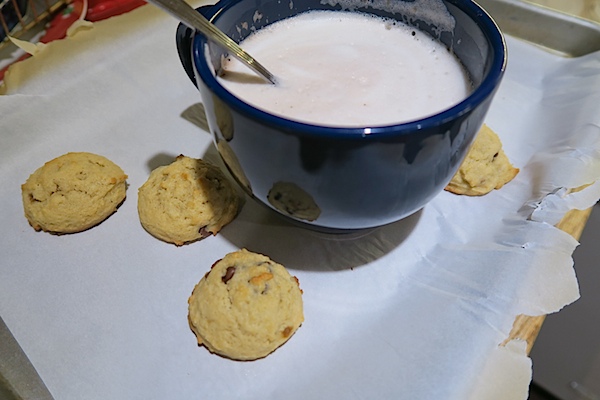 Dessert was more dough balls plus hot chocolate. And not just any hot chocolate. This was made with frothed milk by sis' fiancé. It was a relatively small difference that made the drink taste a lot better. I may need to invest in one of those frothers. I think it would be fun to make coffee drinks with it too!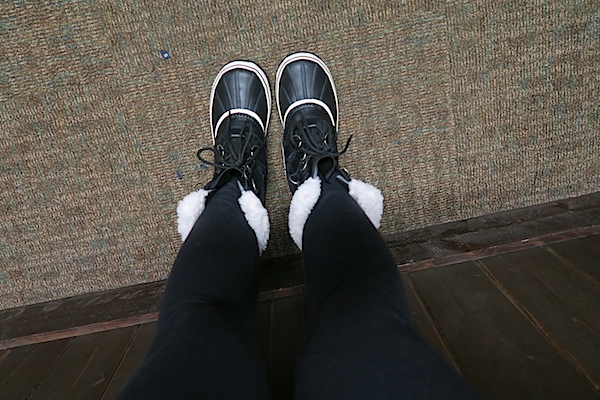 I'm not a fan of crowds, so I usually avoid after-Christmas shopping. But, I needed to look for some things for my upcoming time in NYC. Like these snow boots! We definitely don't need those in the south.
Okay, one more 2015 post, and then it's NYC post time!