Hey guys! I'm checking in for a quick What I Ate Wednesday. Of course, after successfully completing a trial run of my healthy eating challenge, I thought it would be the perfect time to upgrade my email service provider (ESP). This is what I use to send out all of my emails. The new ESP isn't just for the challenge. If you're subscribed to The Chic Life weekly updates, the weekly recap may look a little different for you too. It's been a lot of work to set up, but I love doing this kind of thing. So it takes time, but it's also kind of fun. hehe. Anywho, lots to do, so let's talk about the latest What I Ate Wednesday…
Breakfast
Almond milk latte. For whatever odd reason, when I have flat whites, I can have them sans sugar. On the lattes, I've given up processed syrups in favor of using raw sugar.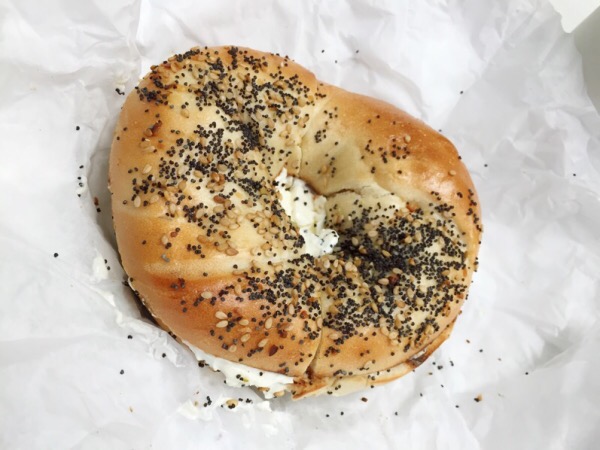 Locally baked everything bagel, toasted, with plain cream cheese.
Lunch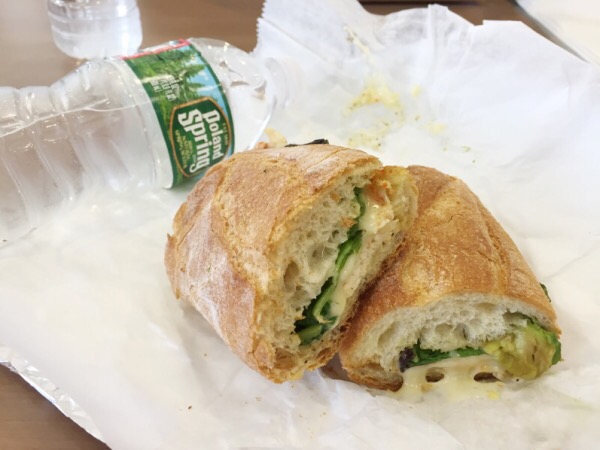 For lunch, I enjoyed this toasted chicken sandwich with spicy mayo and avocado. Nom nom!
And of course I drank plenty of water throughout the day. I was working in a different office, so there was no hot tea for me. Though I did get a matcha latte, also with almond milk, just after my lunch break.
Feeling Snacky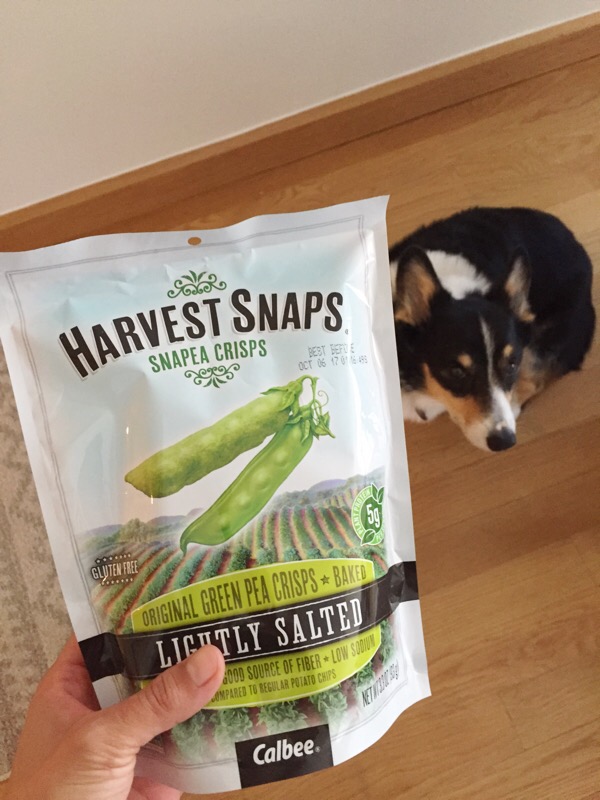 I don't snack often, but it hit me this past Wednesday.
I tried these Harvest Snaps Snapea Crisps that I first heard about through Ashley Brooke. Do you guys subscribe to her on YouTube? Her fashion videos and vlogs are amazing! Anywho, the crisps are really good! I would definitely snack on this in place of chips now and again. They're almost poofy, like a popped chip. I could go for more salt, but it's probably better for me that they aren't overly salty. I like how you get 5g of plant protein in every serving (about 22 crisps).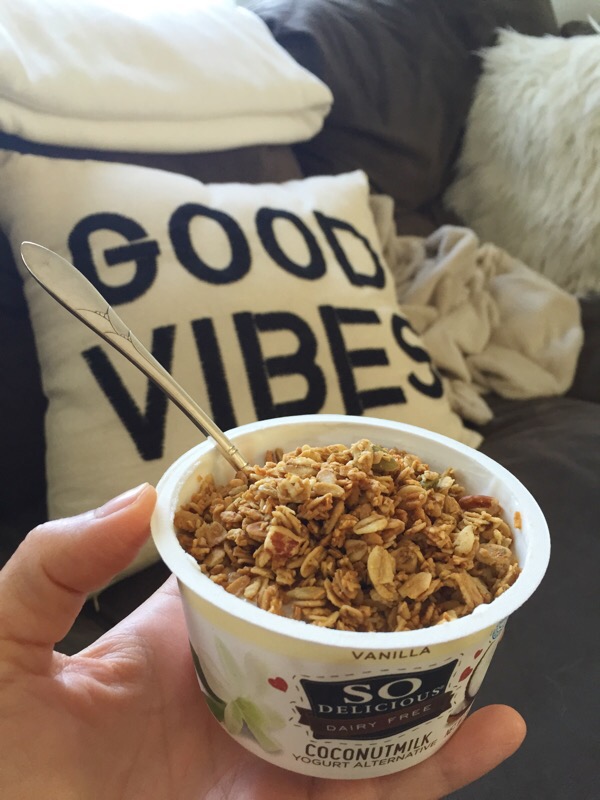 One of my go-to's: So Delicious coconut milk yogurt with granola on top.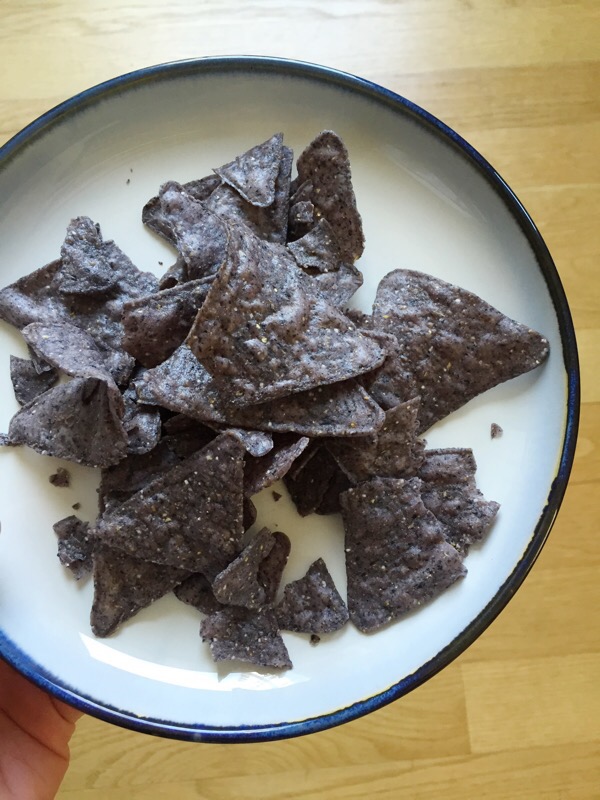 And tortilla chips. Because this night, I really wanted the salt.
Dinner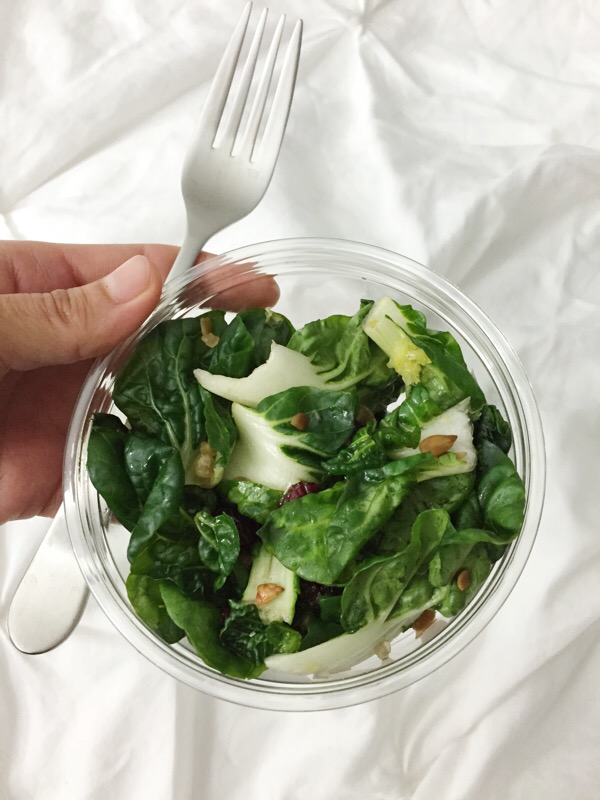 For dinner, I was super classy and ate this bok choy salad straight from the grocery store container.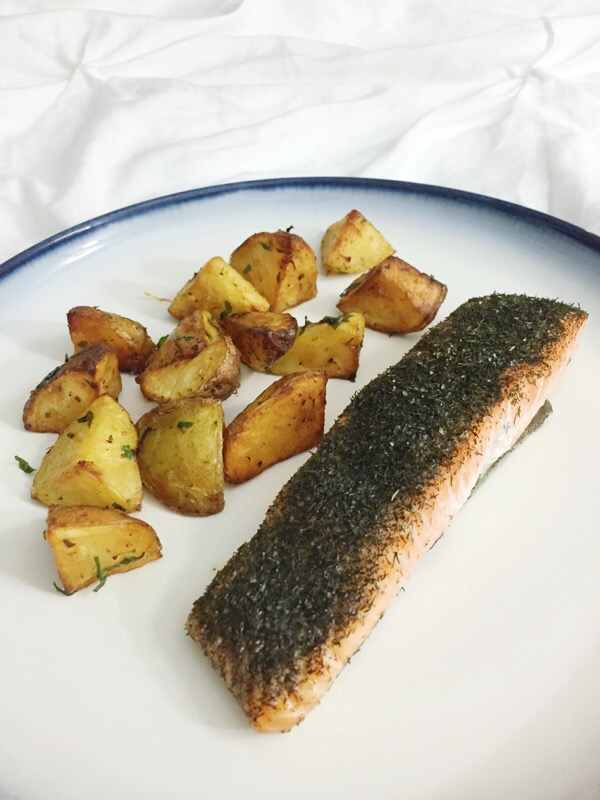 I made one of my dinner go-tos: dill-roasted salmon and roasted potatoes. I'm thinking of sharing my recipe for this dill salmon because I eat it almost once per week. I've blogged it before, but I was thinking an updated recipe may be in order. Let me know if you're interested.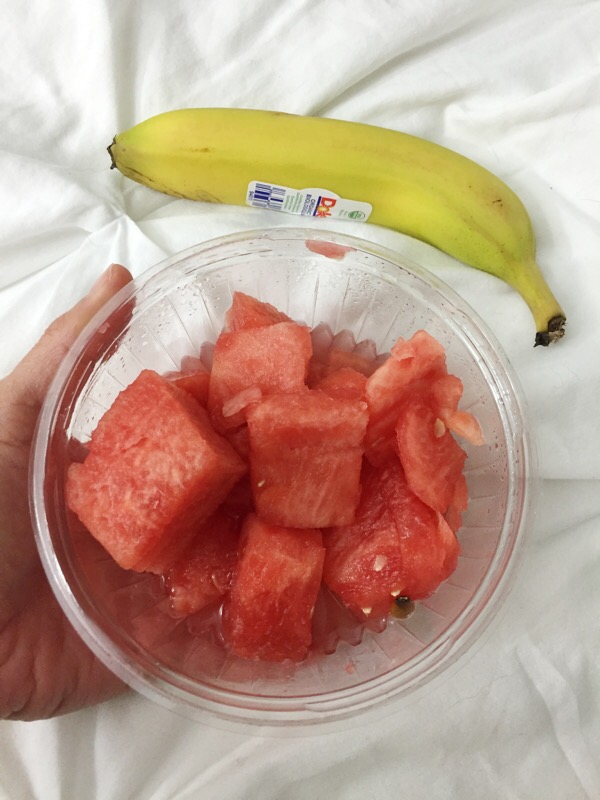 For "dessert", I had some fresh watermelon (also from the grocery store container) and a banana.
And that's it!
Click here for more Eats posts
What's your go-to snack these days?