It can be difficult to be both ambitious and grateful. There is a push and pull between the two. Sometimes ambition feels like something that contradicts gratitude. Because if you were truly grateful, you'd be happy with you already had, right?
I've been working on being more grateful in the last couple of years, and it has tremendously helped me. The simple act of choosing a couple things to be grateful for each day keeps me in check. It gives me a more positive perspective and helps me appreciate the many wonderful things in my life. And while it seemed like I should work on being less ambitious at first, I no longer feel like I need to do anything with my hopes, dreams, and goals differently. I think you can be both ambitious and grateful. They kind of work well together, actually.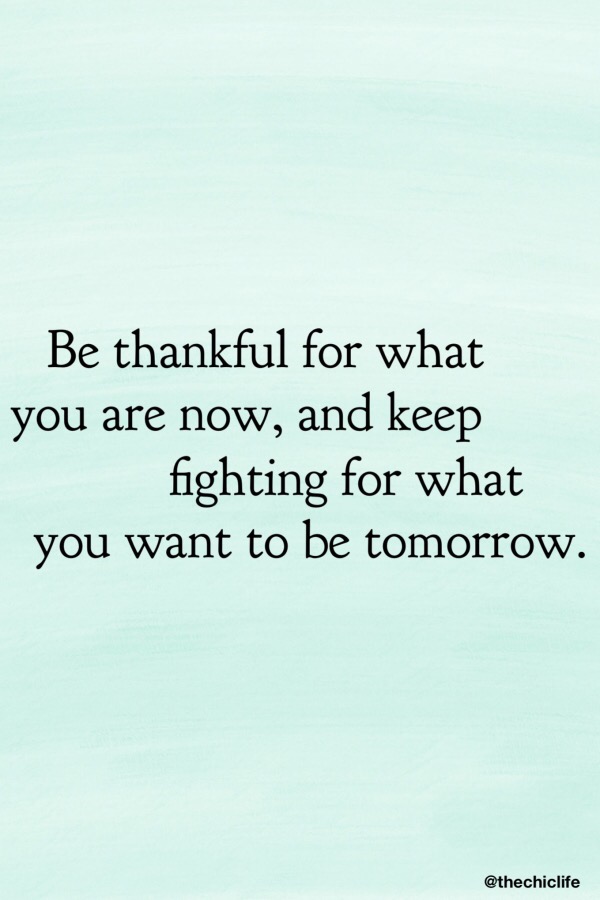 Be thankful for what you are now, and keep fighting for what you want to be tomorrow.
Peace and love,
Diana