Hey guys! I got some great feedback on last week's first-ever What I Ate Wednesday video! So glad you liked it. I made a new video this week incorporating a lot of your suggestions. I talked more about what I was eating and why. And I shared more of how I prepared some of my eats. It will especially be helpful for anyone who has been curious about those noodle bowls I eat all the time. I think something was lost in translation on the recipe post in terms of simplicity. Hopefully, the video shows just how easy my Healthy Veggie Noodle Stir Fry recipe is to make. And for those curious about those pitaya bowls I've been making, maybe seeing the video will help?
What I Ate Wednesday VIDEO
Here's my latest What I Ate Wednesday video:
(If the video player above doesn't work, you can click here to view it)
Please give it a thumbs up if you like it because that will really help me out at no cost to you. And it will tell me you'd like to see more videos!
Breakfast
I was so focused on filming video for the morning that I forgot to take photos of my morning coffee and breakfast. Don't worry, it's all in the latest WIAW video. I had a cup of coffee to start the day. And then later – an avocado toast and almond milk flat white at Bluestone Lane Coffee.
Working Lunch
I also don't have any photos of lunch because we had a work lunch – pizza. For me – two slices of cheese and salad. There isn't as much nutritional value in green leaf lettuce as most other vegetables, so I had a couple leaves. Those pretty much accidentally got onto my plate while I was going for slices of cucumber and tomato. On top – just a bit of balsamic vinaigrette.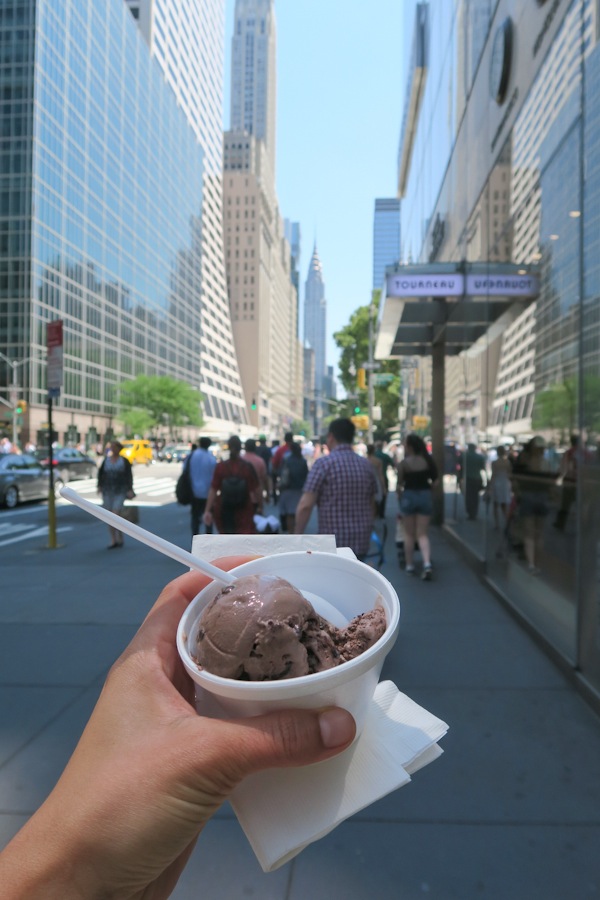 Our building treated us to free ice cream. I'm not a big ice cream person, so I asked for one scoop instead of the 2-3 I thought I saw in most cups. I had actually considered getting a smoothie after the pizza to help balance out my lunch and incorporate more nutrition. While I was eating the ice cream, I found myself wishing it was a smoothie instead. Unfortunately, I haven't unlocked my true genie powers, and the bowl remained the same. Since I wasn't feeling the ice cream, I didn't finish it. Because – why waste the calories?
I'm not calorie counting, but I do still think about them from time-to-time. I learned a lot when I did calorie counting a few years ago. Like how to make the most of them so you could eat a filling day's worth of eats, with plenty of nutritional goodness. For me, less nutritionally dense foods are best eaten when you really enjoy them. Not just because they're there / free.
For me, less nutritionally dense foods are best eaten when you really enjoy them. Not just because they're there / free.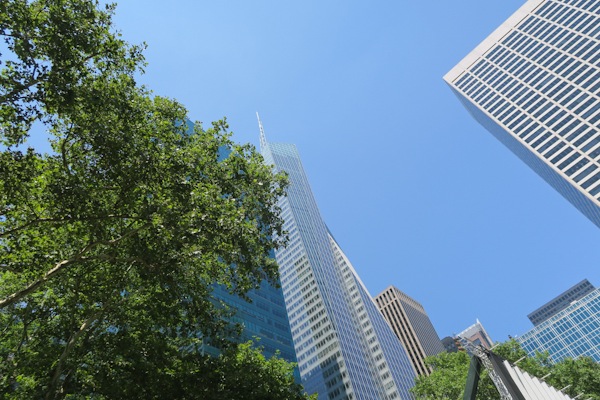 By the way, it's sweltering in NYC. The kind of heat where you start sweating after being outside for about 60 seconds. Thank goodness for cute work dresses and skirts. And layers! I've been posting a couple outfits on Instagram, both on my main feed and in the stories.
Healthy and Easy Noodle Stir Fry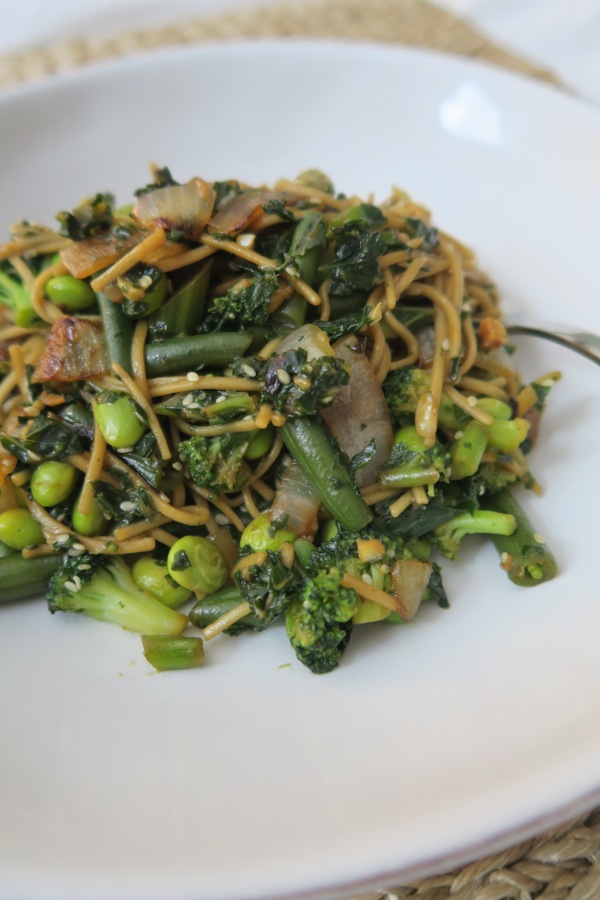 I love trying to eat as many vegetables as I can in a day. Since today's lunch was a bit lacking, I tried to make things up with dinner and went heavy on the greens in my Healthy Noodle Stir-Fry. It's so fast and simple. And I got to eat lots of green beans, kale, broccoli, and edamame.
Frozen vegetables help me get dinner ready faster because I don't have to shop around for them as much. I usually get multiple uses from one bag. And the vegetables are ready to go. No chopping, cleaning, etc. Woop!
Click here for my Healthy Noodle Stir Fry recipe.
Trying Young Green Coconut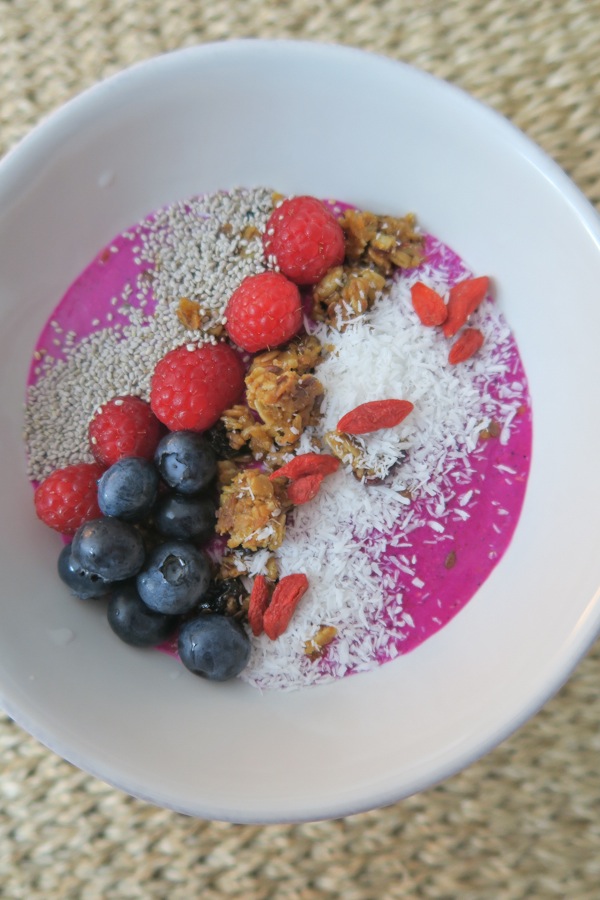 I found young green coconut packets in the frozen section of Whole Foods. It's so fun to find new and interesting ingredients to try. This was a great habit I picked up from shopping at health food stores with my parents since I was a kiddo. And it really helps me stay engaged with and enjoy healthy eating.
Using the coconut and pitaya, I made this beautiful smoothie bowl. Not sure about you, but I truly would rather have this than ice cream. Maybe that's because I'm not a big ice cream person. But I find these are especially good for taking care of your craving for sweets at the end of the day. The natural sugars don't disrupt my sleep as much. And it's an easy way to get lots of nutrition from the smoothie base and toppings.
More Eats
Click here for more posts on what I eat
***
I have some ideas for other types of videos to make for you. Feel free to reach out with any requests. I'd love to hear from you!
Thanks for reading!