Hi friends! So, I've decided to try out another new type of planner. Well, it's not "new", but it is new-to-me! It's The Happy Planner! I keep seeing videos about this planner on YouTube, and I thought it would be fun to experiment. Also, now that I have multiple planners, I thought I'd try this option out. It seems to be more affordable than the EC LifePlanner. But let's see!
Please note: This post contains affiliate links. If you make a purchase from one of these links, I may make a small commission at no extra charge to you. Please feel free to reach out if you have any questions.
*VIDEO* Sharing My Happy Planner 2019 & Planner Supplies Haul
Click here to view the video if the above player doesn't work.
HUGE Happy Planner & Supplies Haul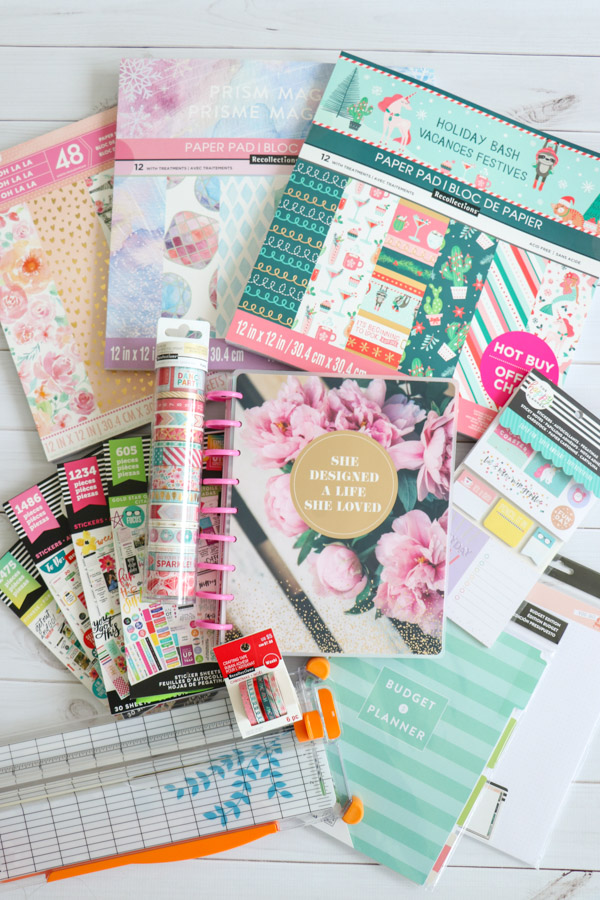 So the big item in this haul is the new planner! I'm going to be testing out The Happy Planner in the Classic (which I believe is "Medium") size.
To test this out properly and also because I've been wanting to get new supplies for forever, I also got a bunch of other stuff.
You guys, shopping for things in big cities (NYC and now San Francisco) is SO hard when you don't have a car. You practically have to be able to carry everything around by yourself. In the Carolinas, you just pop it into the trunk. Now, it's a whole ordeal. Taking public transportation or paying for expensive ride shares. Needless to say, I tried to stock up in hopes of not having to return soon.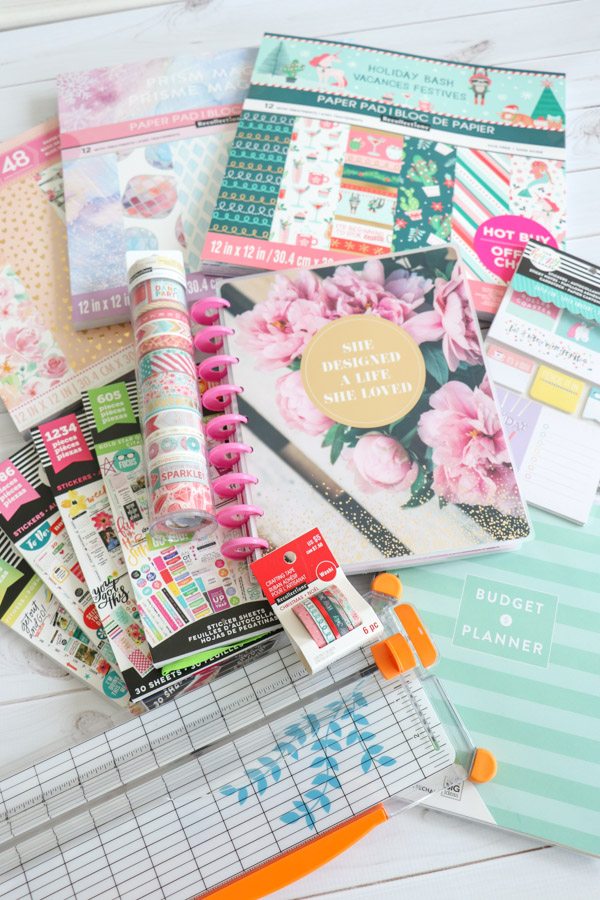 And I noted this in the video but want to say it again, if you're just getting started planning, by no means do you NEED all of these supplies to use your planner. You literally just need a pen. After that, it's all for fun. If you're anything like me, you love craft supplies and will probably buy too much anyways. But you may use it for other projects like scrapbooking, etc. Do whatever makes you happy.
So this is my first Happy Planner ever, and it's a 2019 planner. But I'm hoping to start getting it set up and testing out decorations soon. Stay tuned here on the blog and be sure to subscribe to my YouTube channel to get notifications when I have new planner posts and videos up.
Planner Supplies Shopping Links
I prefer shopping at Michael's in person and Amazon online. So I've linked Amazon links here. But, I do think you can get some great deals if you shop Michael's. Be sure to pull up their coupons on their web site before you check out at the store!
♥ Fiskar's Paper Trimmer
♥ Happy Planner Sticker Book – Work It Out
♥ Happy Planner Sticker Book – Choose Happy (similar to book featured in video)
♥ Happy Planner Sticker Book – Planner Basics (not in video, but I thought you may like it – especially if you're new to planning)
♥ Happy Planner Classic 2018-2019 (similar to planner featured in video)
♥ Happy Planner Budget Extension Pack
♥ Elmer's Repositionable Glue Stick
♥ Tombow Repositionable Tape Runner
♥ My Go-To Color pen set
♥ Scissors
♥ My Main Planner – Erin Condren LifePlanner
(I couldn't find the scrapbook paper online, guys. Sorry!)
More Planner Fun
Click here for my latest Planner-related blog posts
Click here for my main Planner page
New to Planning and Overwhelmed? I Got You. Start Here.
I remember how overwhelmed I was when I first started using and decorating my planner (post-school). Are you overwhelmed by your new planner? So many options. Where to start?!
Click here to visit my Planner Start Here page – everything you need to know to get started using your planner
***
Thanks for reading about this Happy Planner 2019 and Planner Supplies Haul. Hope you liked it! Cheers!