Hi friends! Today I want to share my honest 101 Day Dreamers Review for the Sarah's Day Activewear collaboration with White Fox Boutique. I'm a big fan of Sarah's Day and working out, so I was really excited about this collab. And I ended up purchasing one pair of leggings and one sports bra to test out. I wanted to get more but
A) I wasn't sure if SD X WFB would mesh well with me and
B) it was selling out like crazy!
S0…Do I love it? How does it fit? What's it like to work out in this activewear? Let's discuss!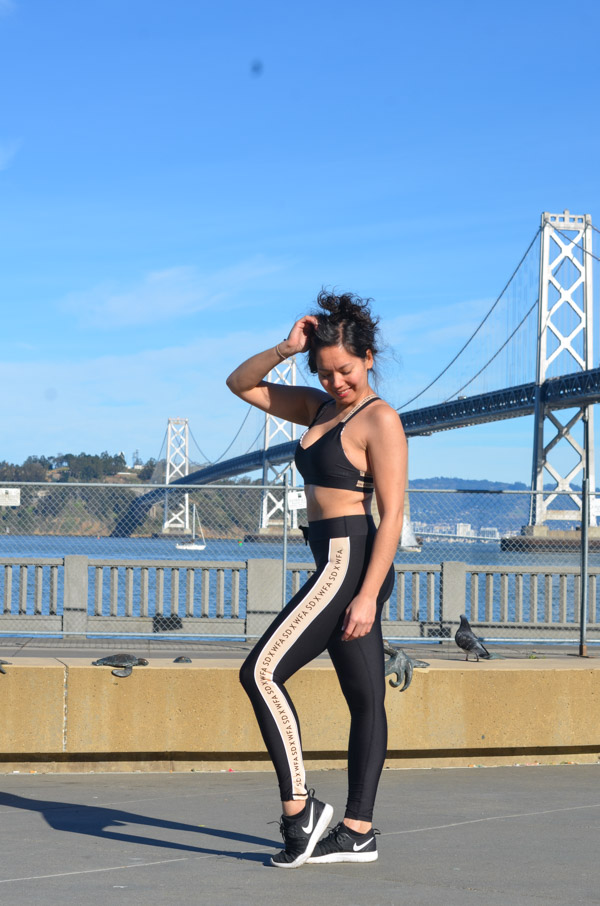 101 Day Dreamers Look
So the look of Sarah's 101 Day Dreamers line is gorgeous! I love the color scheme and Dalmatian print. Still hoping to get my hands on the Dalmatian print leggings when it gets re-stocked. There are lots of nice details, like the piping, lettering, etc. Love the look of the graphic words with the chic color scheme and style.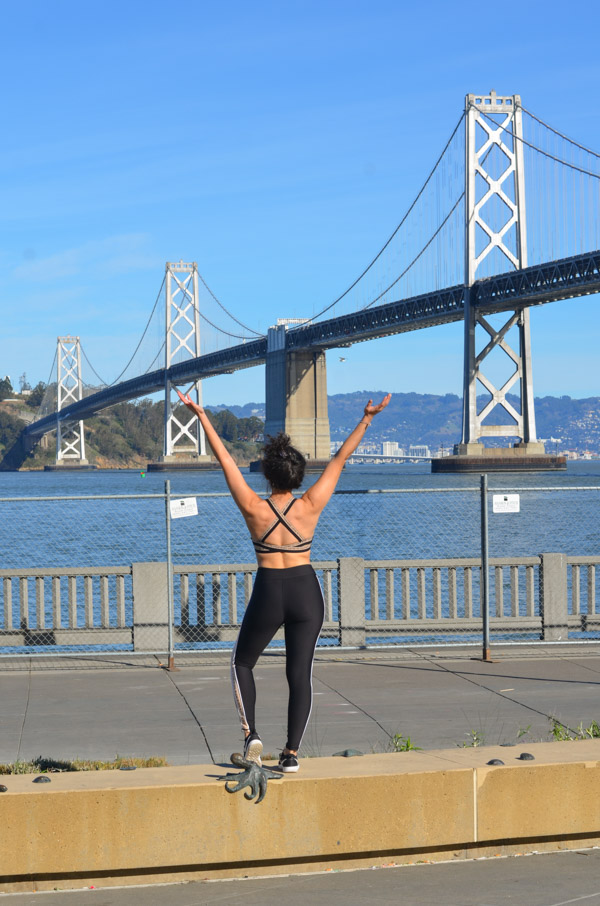 How does Sarah's Day Activewear Fit?
Since I've never purchased from White Fox Boutique, I relied heavily on the WFB sizing information. Rather than using the size numbers (4, 6, 8, etc.) or letters (S, M, L, etc.), I converted the CM to inches, and then got the related size to order. And this seemed pretty accurate because of how what I ordered fit. Let's go into more detail…
Sporty Spice Leggings Sizing
Based on the conversion from Aussie to US sizing, I was in between two sizes. Mostly because I've also been a bit injured recently and haven't been working out like I usually like to. So, I'm not quite (what I'd consider to be) my normal size but roughly 1″ larger in waistband sizing. But, I decided to chance it and opt for the smaller size.
Sporty Spice Leggings Fit
When I first opened my package and pulled out the leggings, I was a little nervous because they looked really small as I held them up in front of me. Thankfully, the leggings have nice stretch and although I could feel they were probably a little snug in the waistband, they were still comfortable. The leg area fit great.
The waistband tie is a nice detail. For me, it doesn't seem to functionally help keep my pants up. But I like the look of it.
The legs seem a wee bit slim – like I have to work them a bit more than some other brands that I can jam my leg into quickly. The lettering down the leg is a bit "sticky" – more how it feels when you touch it. It doesn't actually stick to anything. But I'm trying to be mindful when I put the leggings on to not tug at the letters because I'm not sure if I could possibly crack the lettering or pull an edge off of the legging material.
And as a short person, the length is nice. It's great to not have a lot of extra material bunched up my ankles, which seems to happen with other activewear lines.
My only complaint is that the peach line down the leg is a little see-through, and I felt like I could see my underwear side strap a bit. But nothing that makes me so self-conscious that I want to cover it up with a long tank top or anything.
Sweet and Sassy Sports Bra Sizing
From a size-letter comparison, I sized up. This is because based on the conversion from CM to inches, this was my fit. So I definitely recommend using the CM versus the numbers/letters.
Sweet and Sassy Sports Bra Fit
The first feature of the sports bra that I noticed is that they're padded nicely. Yes! The sports bra was not flimsy at all – it held it's shape well.
I'm not someone who needs a lot of support, so the support works for me. And bra is very comfortable on – not too tight in the band or straps.
The inside fabric of the sports bra features the white Dalmatian print. And while I'm excited to have some of the Dalmatian print in my hands, I wish it wasn't the white fabric. Although I (like to think I) take great care of my athletic wear, I find white fabrics tend to start getting weird color variations with time. Ah well, at least that part will only be visible to me. Haha.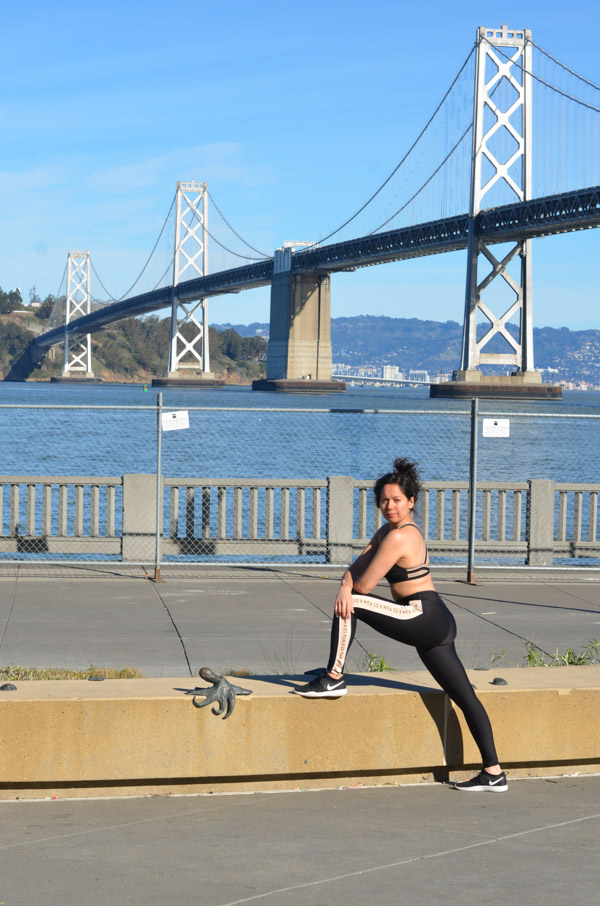 What's It Like Working Out in 101 Day Dreamers Activewear?
So far, I've only worn my 101 Day Dreamers Activewear to do some lighting toning exercises. So, I'm not sure how it holds up to a super sweaty workout session. Maybe I'll wear it to teach Zumba and report back?
The fabric is the shiny kind that doesn't stick to itself. Like when you fold it, it doesn't stay folded easily because the material slips on itself. I prefer this kind to super cotton-y workout wear because the latter feels like it just soaks up sweat like a sponge and then just sits there. Haha.
But, in general, the fabric moves well and I didn't really notice it, which I think is great for workout clothing. Nothing is more annoying than a strap that digs in or leggings that pinch you in a weird place. And I didn't have any of that, thankfully.
So I found the 101 Day Dreamers line overall very comfortable.
And I also felt super cool. As a former figure skater, the aesthetics matter to me. Lol! You can take the girl out of skating, but you can't…well, you know!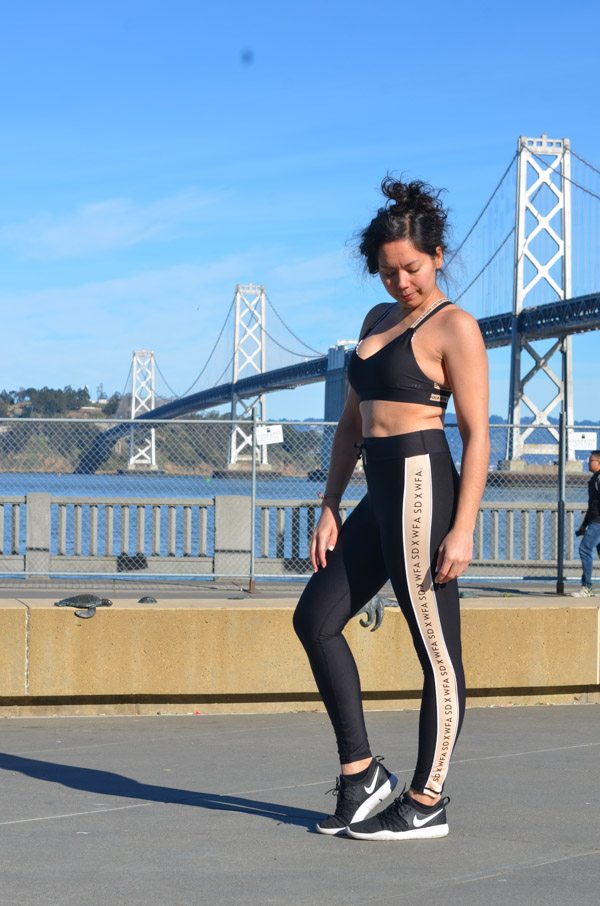 Do I Love 101 Day Dreamers?
Yes! So far, I'm really loving my 101 Day Dreamers pieces. So much that I'm looking forward to adding more pieces to my fitness clothing collection whenever it restocks later in 2019.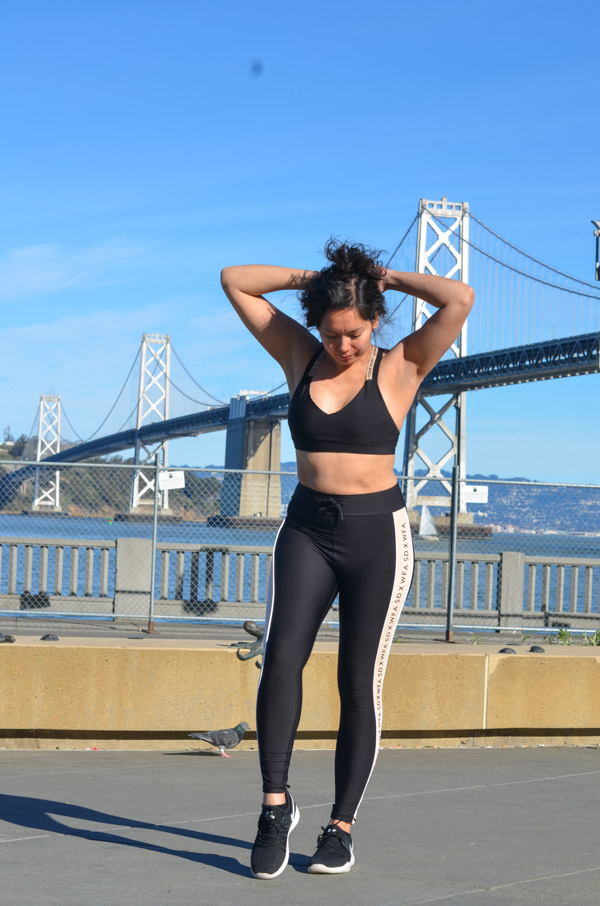 A Closer Look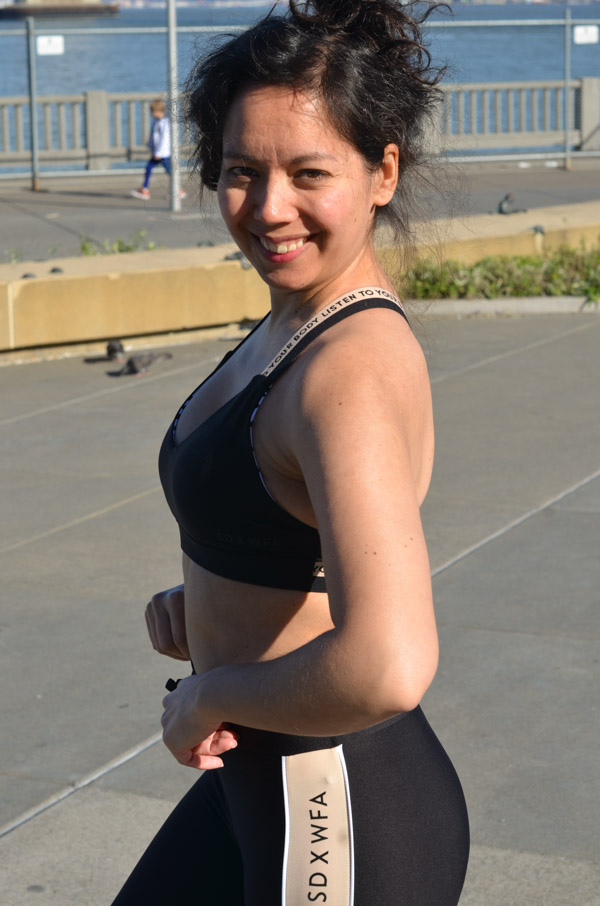 Just wanted to share a couple closer photos so you can see what this looks like on.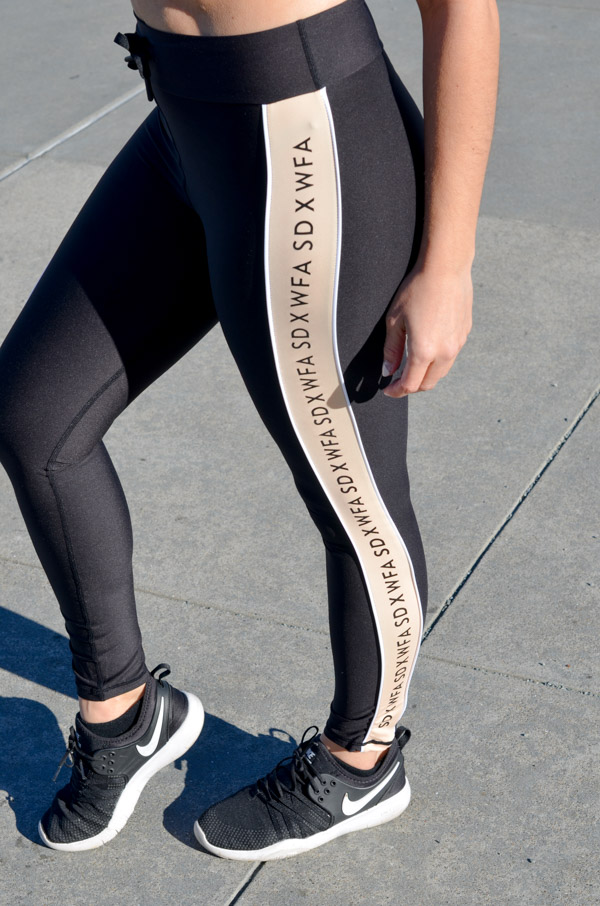 Love the vertical design down the leg! Check out how the ankle length fits nicely. Fellow shorties, are you reading?
Supporting Fellow Content Creators
Not that Sarah's Day needs my support (she has over 1 million subscribers on YouTube), but I love-love-LOVE to support fellow content creators and entrepreneurs. I've always had an entrepreneurial spirit and even started a jewelry company many years ago. And I remember how hard it was to get word out about my product and make sales. That company was unfortunately not successful, but I hope to one day fulfill my entrepreneurial dreams.
In the meantime, I'll continue supporting go-getters and small businesses.
Any other small-biz supporters out there?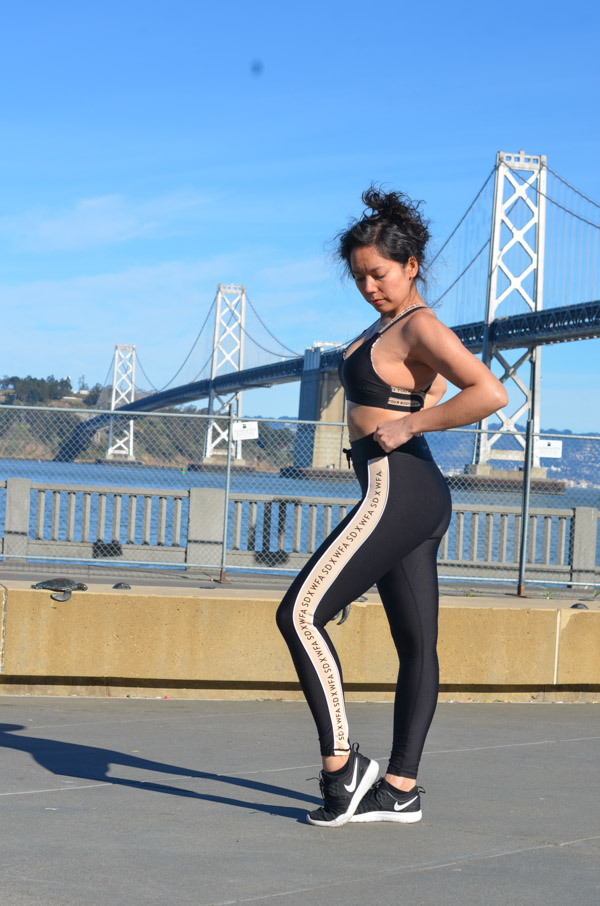 Where to Buy Sarah's Day Activewear Line
You can buy Sarah's Day Activewear (and other collabs – she recently released sunglasses too!) at the White Fox Boutique web site on the collaborations page.
But, many of the items sold out the day of release or since then. Sarah has announced on YouTube that both her original activewear line and 101 Day Dreamers will be restocked later this year. You can follow Sarah's Day and White Fox Boutique on Instagram to get the announcement.
More Fitness and Fashion
Click here for my other Fitness Posts
Click here for my other Fashion Posts
***
Thanks for reading my honest 101 Day Dreamers Review for Sarah's Day Activewear collaboration with White Fox Boutique. Cheers!
Oh and in case you're curious, this post is not sponsored. 😉