Hi planner friends! Today I have a super cute boba tea themed Plan with Me in my Erin Condren LifePlanner vertical layout. This is for May 2019 in my weekly spread. I used an adorable sticker and washi tape kit by Wonton In A Million. Her overall theme is dim dum! And you guys know how I feel about dim sum!
Please note: This post contains affiliate links. If you make a purchase from one of these links, I may make a small commission at no extra charge to you. Please do reach out if you have any questions. As you can tell from the video, I definitely love my planner and supplies! haha
*VIDEO* Plan with Me Bubble Tea Theme | May 2019
Click here to watch this boba tea Erin Condren plan with me if the above player isn't working
Planner Decoration Photos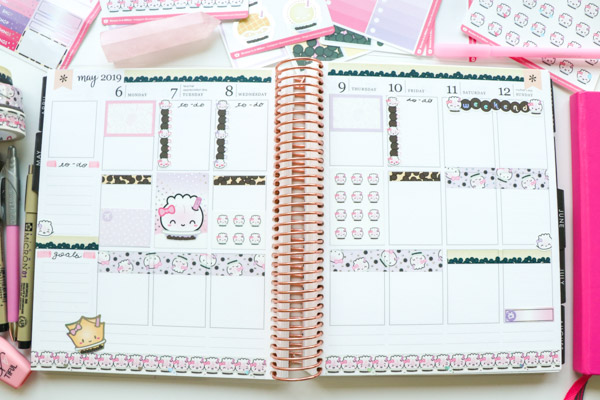 Here are the finished decorations. As you can see, there's plenty of white space!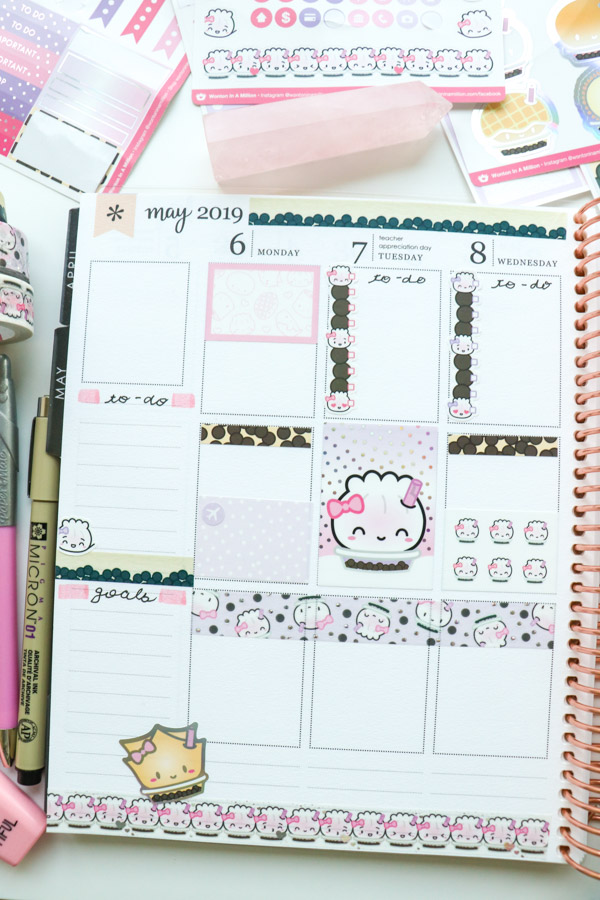 For this planner layout, I used quite a bit of washi tape and stickers. And there's plenty more left! This was a HUGE kit. Love the variety in the stickers too. So many theme possibilities.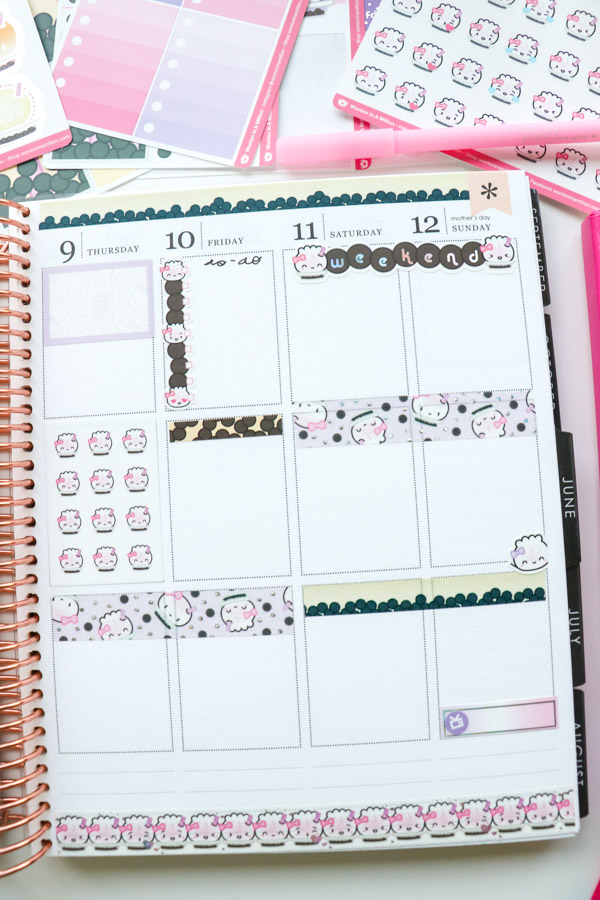 This kit definitely inspired me to make a run for bubble tea and dim sum later in the day. I shared photos on my Instagram (@thechiclife) in case you want to see!
Planner Supplies Used
» Erin Condren LifePlanner
» Wonton In A Million site referral link
» Micron Pen set
» Stabilo BOSS Original Highlighters, Pastel
» My Scissors
More Planner Fun
Get my other planner related blog posts here
***
Thank you for reading and watching. Hope you enjoyed these planner decorations. Cheers!