Hi planner friends! Hope you're having a beautiful day. Today I'm sharing a Plan with Me with the Frank Hearts You Monthly Sticker Kit April 2019. This was my first time trying a monthly sticker kit. So far, I've only used weekly. Here's a video and photos of how it turned out.
*VIDEO* Plan with Me Featuring a Monthly Sticker Kit for April 2019 by Frank Hearts You
Click here to watch this Plan with Me if the above player doesn't work.
Planner Layout Photos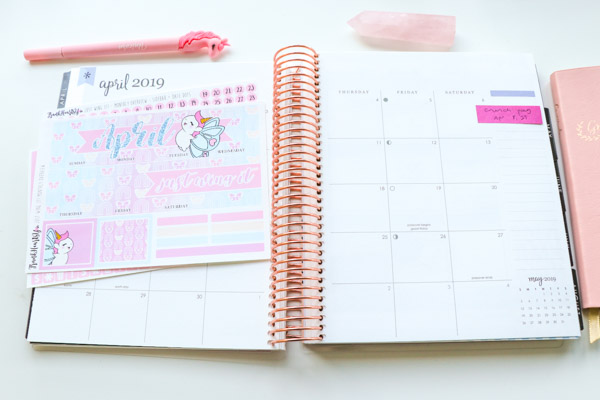 Here's the before of my Erin Condren 2019 LifePlanner with the Frank Hearts You monthly sticker kit. I did a full flip through of the stickers in the kit in the video. It came with three sheets.
And next we have the after…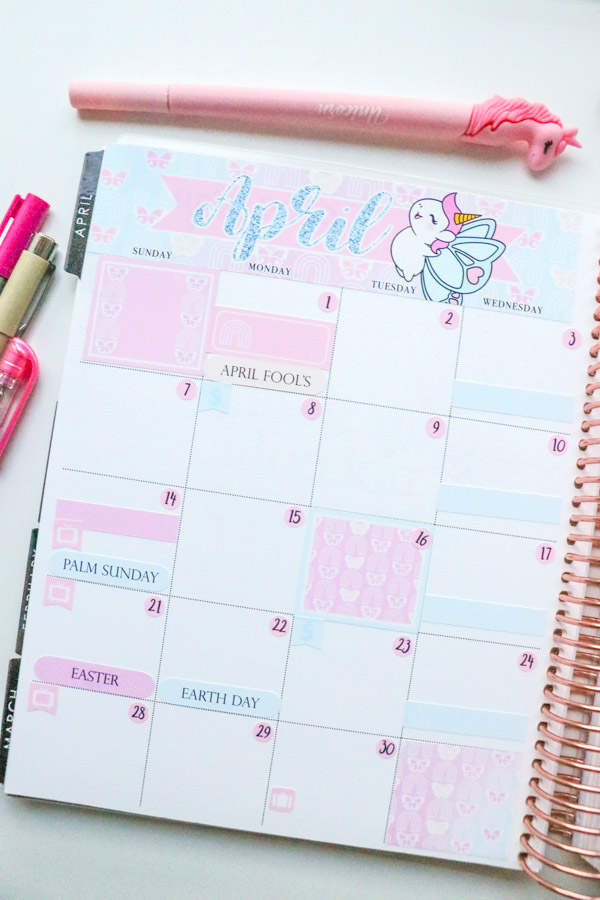 The kit was surprisingly difficult to use because I'd never used a monthly kit before. I wasn't sure how to align the stickers so they fit together perfectly. Do I align the large header stickers to the left edge or the right edge? To the top or to the bottom?
For the large headers, I decided to align them to the top left and top right corners, accordingly.
The stickers fit fairly obviously, I was just being picky about wanting everything to fit just right.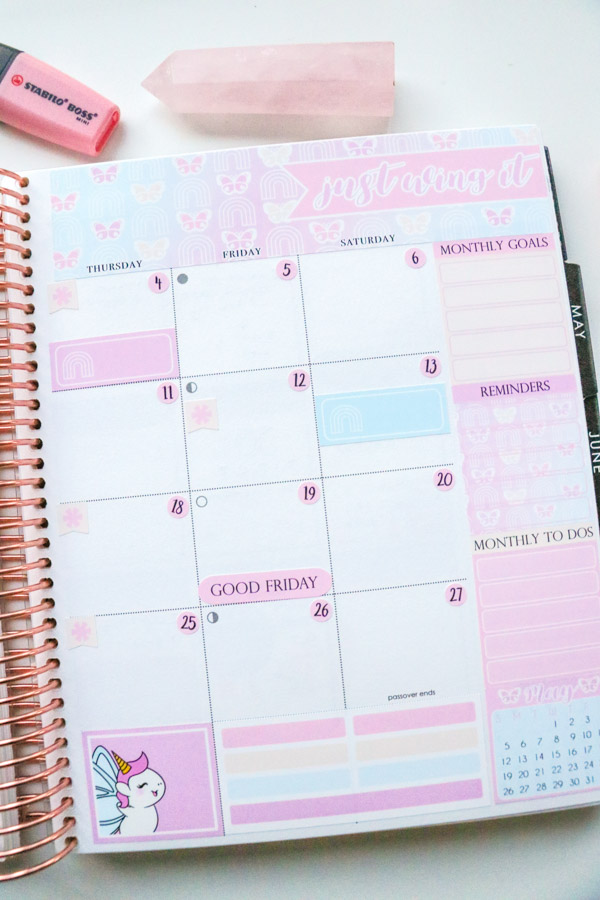 The sticker kit does give the layout a really professional look. Everything is designed to go together so nicely.
While I didn't need to be very creative for this look (everything kind of already has a place to go, and I didn't need to customize anything), it was fun to change things up.
If you're not "crafty" or "artsy" (I hear this a lot from readers/viewers), perhaps a sticker kit is more up your alley? You get all the art from the designer without having to create it yourself.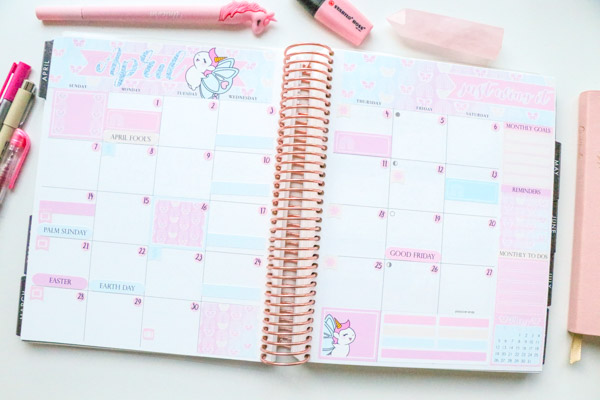 More Planner Layouts and Fun
Click here for Planner Decoration Ideas
Plan with Me Simply Gilded March "Simplicity" Subscription Box *VIDEO*
***
Hope you guys enjoyed this Plan with Me Frank Hearts You Monthly Sticker Kit April 2019. Thanks for watching and reading!