Hi planner lovers! Here are some light and airy planner decorations in this Plan with Me Simply Gilded March Sub Box 2019 video and photos. This was a fun spring theme to do in my April 2019 weekly layout in my Erin Condren vertical LifePlanner. Hope you enjoy this video and photos.
*VIDEO* Plan with Me Featuring the Simply Gilded "Simplicity" Subscription Box
Click here to watch this Plan with Me if the above player doesn't work.
"Simplicity" Planner Decoration Photos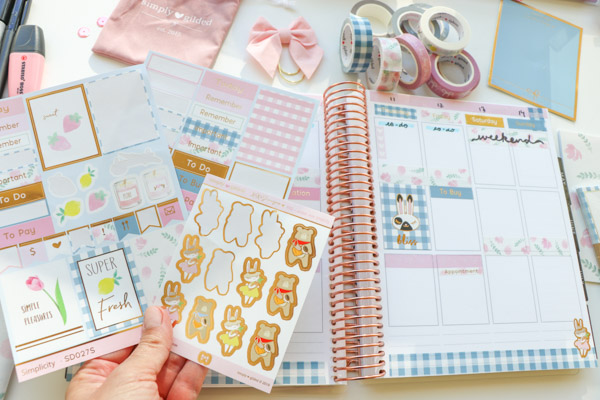 Loved the gingham and floral themed washi tapes. They were fun to use as the weather was getting more spring-like.
And look at all those stickers! You can do multiple themes with all of this cuties. Aren't the bears and Junipers adorable?!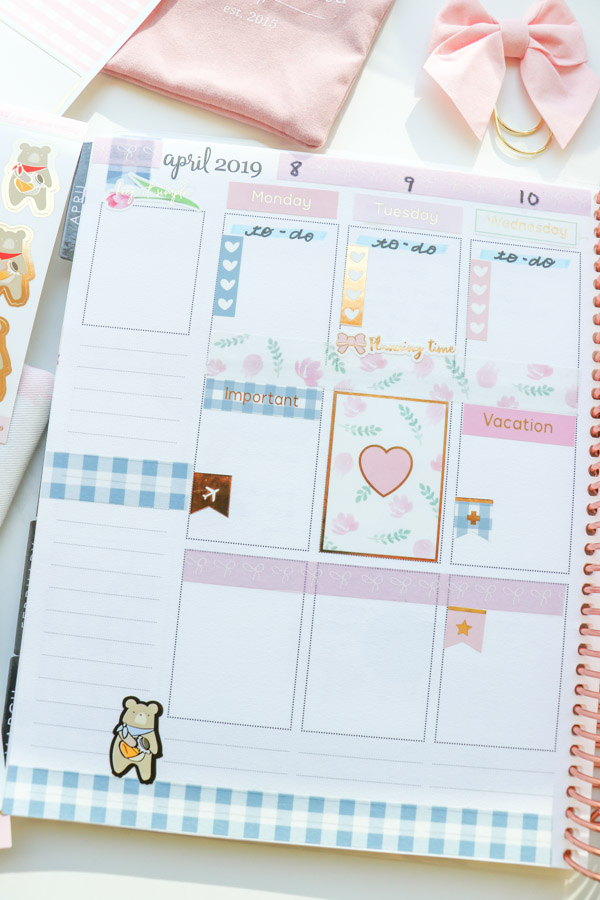 As always, I left plenty of whitespace in this planner layout so there's lots of room for writing.
This is basically what I do to set up my planner before the week starts. The idea is to fill in what I know and get it framed for organization. And then I add the pretty stuff so getting organized is more enjoyable. Haha.
There were some fun farmers market themed stickers and washi in this sub box. But I opted to go with the pink, gingham, floral look that is nice and…simple. Get it? haha
Though I am all about the farmers market when I'm focused on my healthy eating. In fact, I go almost every Saturday!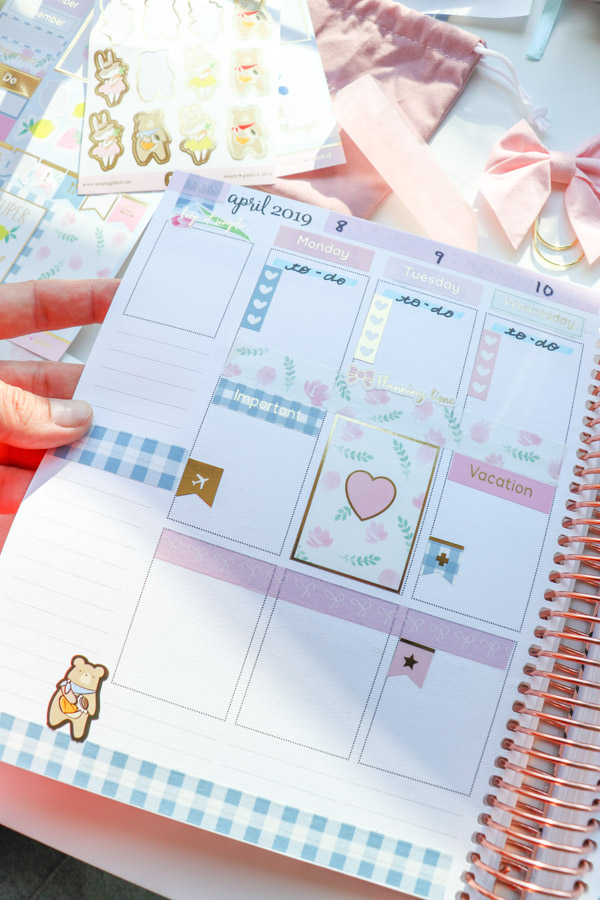 Love how the metallic elements shine in the sun! It's definitely eye-catching when you're using your planner when the sun is out.
More Planner Fun
Click here for another Simply Gilded themed Plan with Me featuring the collab washi set she did with Teresa Collins
Click here for more planner decoration ideas (going all the way back to 2015)
Click here for my latest planner-related blog posts
***
Thanks for reading and watching this Plan with Me Simply Gilded March Sub Box 2019 blog post and video. Cheers!