I used to think you had to be some perfect, zen, yoga goddess to live a high vibe life. You know the one I'm talking about. They have the perfect all white sports bra and leggings set that somehow doesn't get any dirt or stains on it. And their hair flips through the air like a hairspray commercial. And they float on a cloud!
Yeaaa…
I want to tell you something about this belief. It's FALSE!
Even Leaders Aren't Perfect
I've been listening to a lot of my favorite leaders of the spirituality world. And guess what? They're HUMAN. Which means they have human responses to things. And basic human imperfection.
Esther Hicks (of the Abraham teachings), widely considered one of THE most important people in the world of the Law of Attraction since she literally speaks directly with source has had painful human experiences – mourning the loss of her husband. And even getting a kidney stone!
At Gabby Bernstein's book tour event last Thursday, I learned that only six months ago she was suicidal from post-partum depression.
Neither of these are the zen yoga goddess who lives perfectly. Right?!
You Don't Have to Be Perfect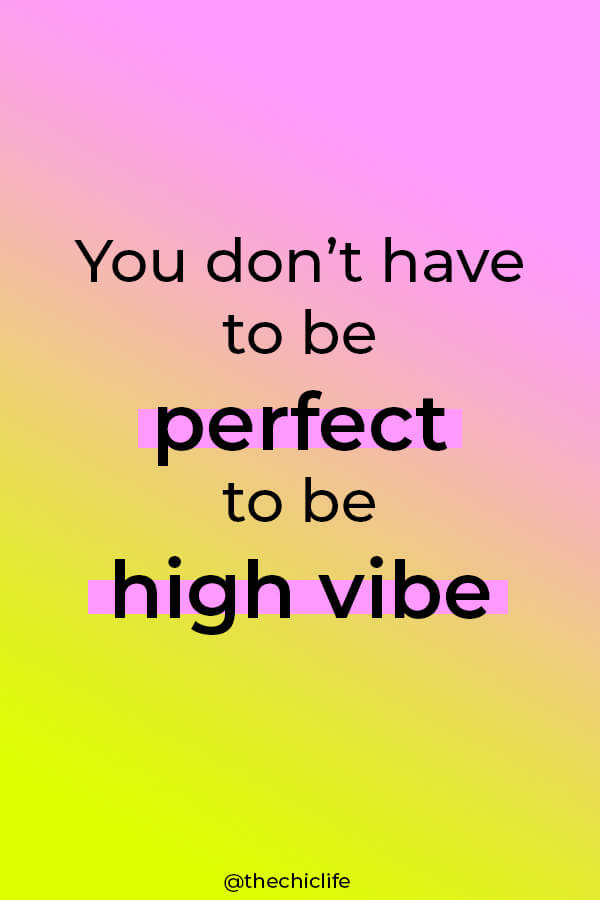 So why do you think you have to be perfect. Because the truth is…you don't!
Ester and Gabby choose a high vibe life despite what they're going through. So do I. And you can too.
How to Get High Vibe Now
Want to learn how?
Just do one small thing a day to feel better.
That's what I did to recover from my divorce. And it's what I continue to do. Feeling good is our baseline. But we live a lifestyle that throws us off of this. The key is continually finding your way back.
Free Masterclass on Getting Happy NOW
If you want some actionable ways to feel better and get happy, then sign up for my FREE masterclass on November 11, 2019 at 5pm PT / 8pm ET – Re-Wiring Your Brain for Happiness.
Click here to sign up for this FREE masterclass!
Thanks for reading and watching. Now, go get those high vibes, tiger! Rawr! 😉