I recently manifested the most fun beach trip with my family. So naturally, I wanted to share how I did it and share more about our travels to beautiful Hilton Head Island, SC.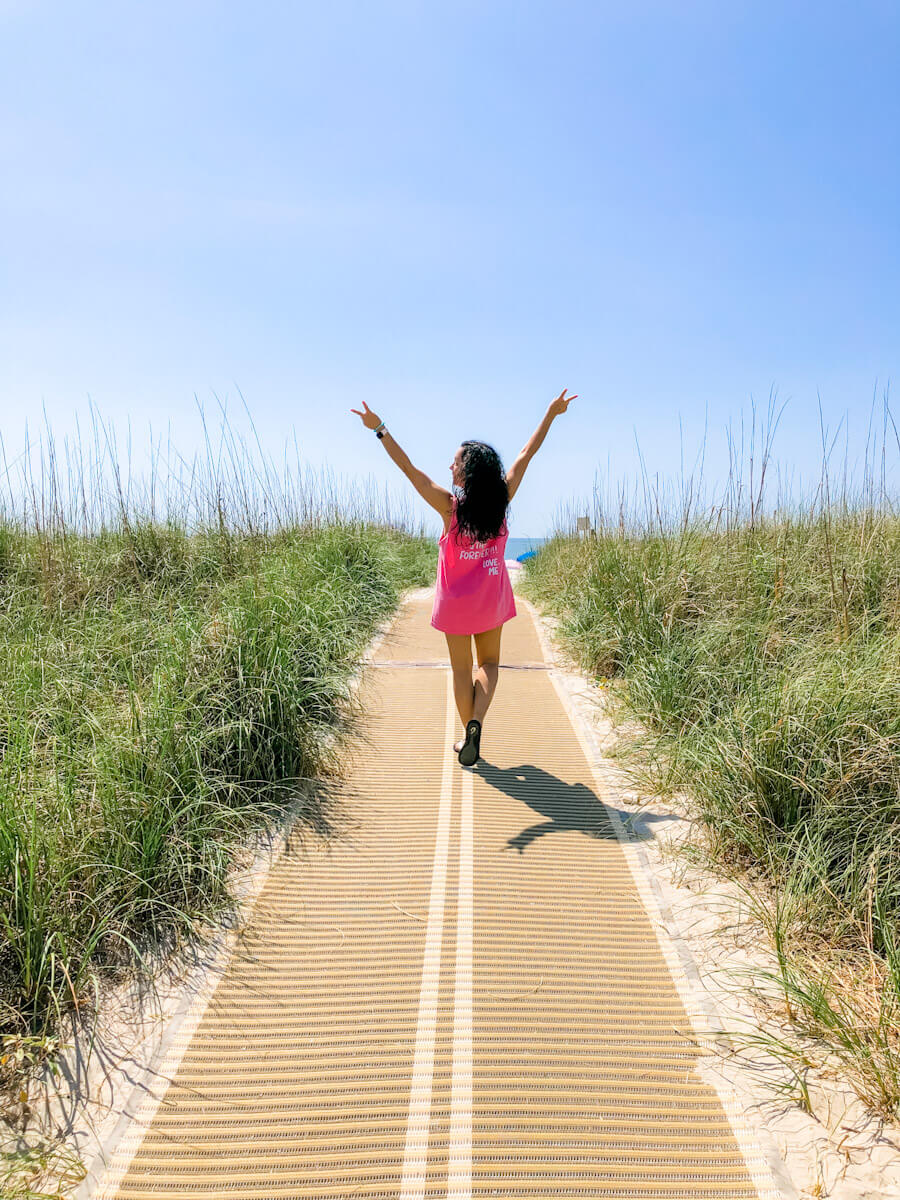 Manifesting a Beach Trip
I manifested a much-needed, impromptu beach vacay! 🤗
Through evaluating my quarterly and monthly goals and monitoring my stress levels, I knew I wanted a beach vacation. Stat! 😅
I had a vague idea of doing some kind of travel at least once per quarter. But after Q1, I realized not only had I not gone anywhere, I'd only taken TWO vacation days.
No wonder I ranked my Self-Reflection Wheel "Adventure" category as a mere 3. 😬
So I started craving the beach. The sun. The sand. The ocean. 🏖️
I started thinking about where I wanted to go. I narrowed it down to maybe Hilton Head or Kiawah – my two closest faves.
I put into the Universe that I wanted to go ASAP (and preferably get a great price on the trip). Whilst I was open to going solo, the cost of a solo trip wasn't appealing to me.
After getting clear on what I wanted and when and unofficially asking the Universe for it, I let it go.
I actually sort of forgot I'd put that out there.
Until my sister called out of the blue. She'd found a great price on a beach home (pet-friendly!) on HHI and wanted to go in the next couple weeks. Not only would I get QT with my fam, sharing the cost brought the cost waaay down too! Win-win!
Somehow, our schedules all aligned, and to the beach we went.
Basically, I followed my 3 steps to manifest anything.
Side note: Wearing the cutest beach cover up by All Things Lilly Ann. It says "Dear Summer, Stay forever. Love me". Love it! And so fun to support a small business and fellow content creator. She's even in NC too!
Hilton Head Island Trip 2023 Highlights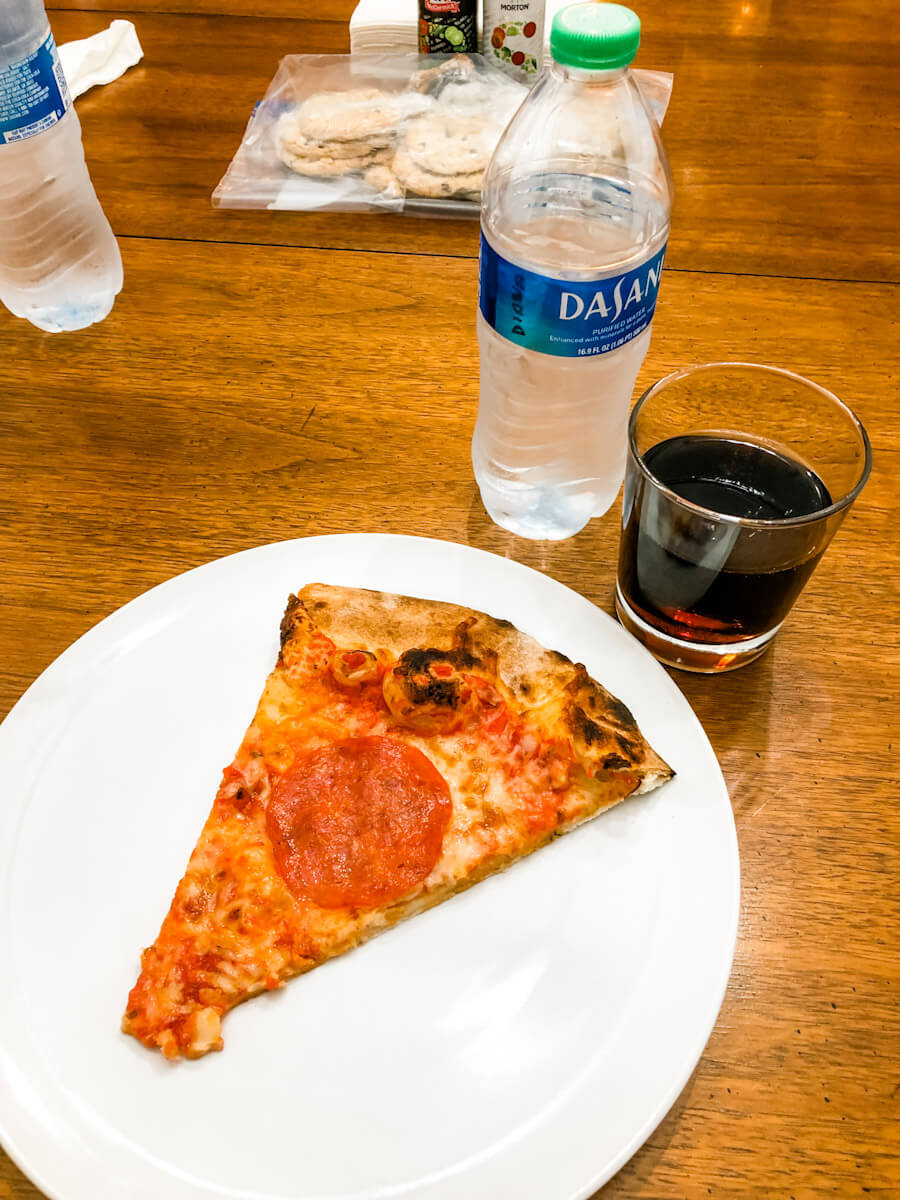 After a nice Sunday road trip, we had a simple pizza dinner since we were all tired from driving. It's about 4 hours from both Greenville (for my fam) and Charlotte (for me).
Our beach house rental unfortunately had NO AC. They brought us fans, but phew! It was hottttttt. And though a maintenance team member came out Sunday night to check things out, they were unable to fix it.
This made for a hot first night. Did my best to sleep, but it was a little rough. lol!
My First Starbucks Iced Coffee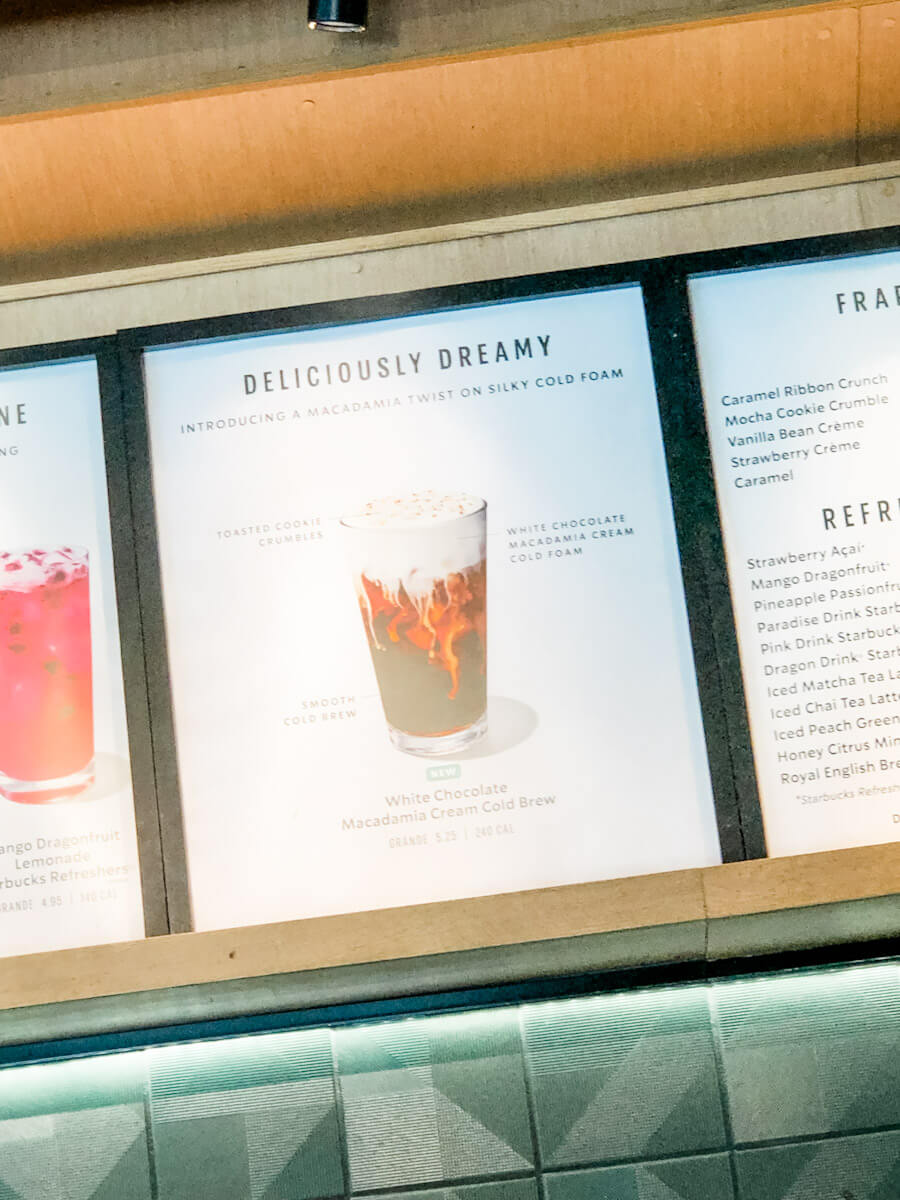 Couldn't local coffee shops to try (and that were open on this day), so I opted for Starbucks.
All my life, I've been a hot coffee lover. But maybe it was the lack of AC or maybe it was being at the beach, I decided to try iced coffee. I went for the new drink – White Chocolate Macadamia Cream Cold Brew.
(And yes, I really don't think I've EVER had an iced coffee drink at Starbucks. Maybe I've had a handful here and there over the years at random places. But I've just never been interested in it. Til now!)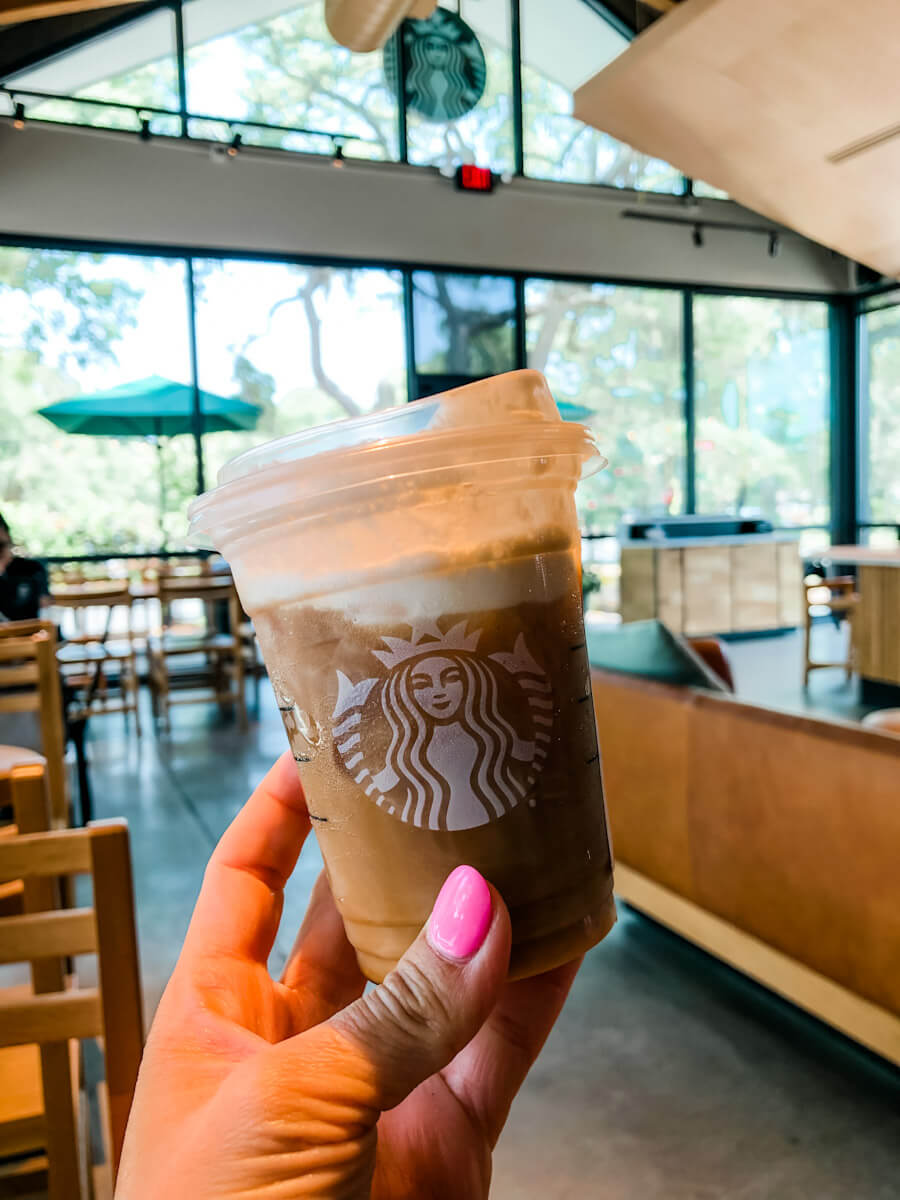 Omg, it's so good!
I only wish there were dairy free options since I have a dairy sensitivity.
So, I *can* drink it, but I probably shouldn't.
Either way – I may or may not be entering my iced coffee girlie era.
For my coffee shop sesh, instead of working on my blog, I've been working on a new hobby – making digital art on my new iPad using Procreate. You can see my latest drawings over on Instagram. And I'll chat more about it on the part 2 of this trip to HHI.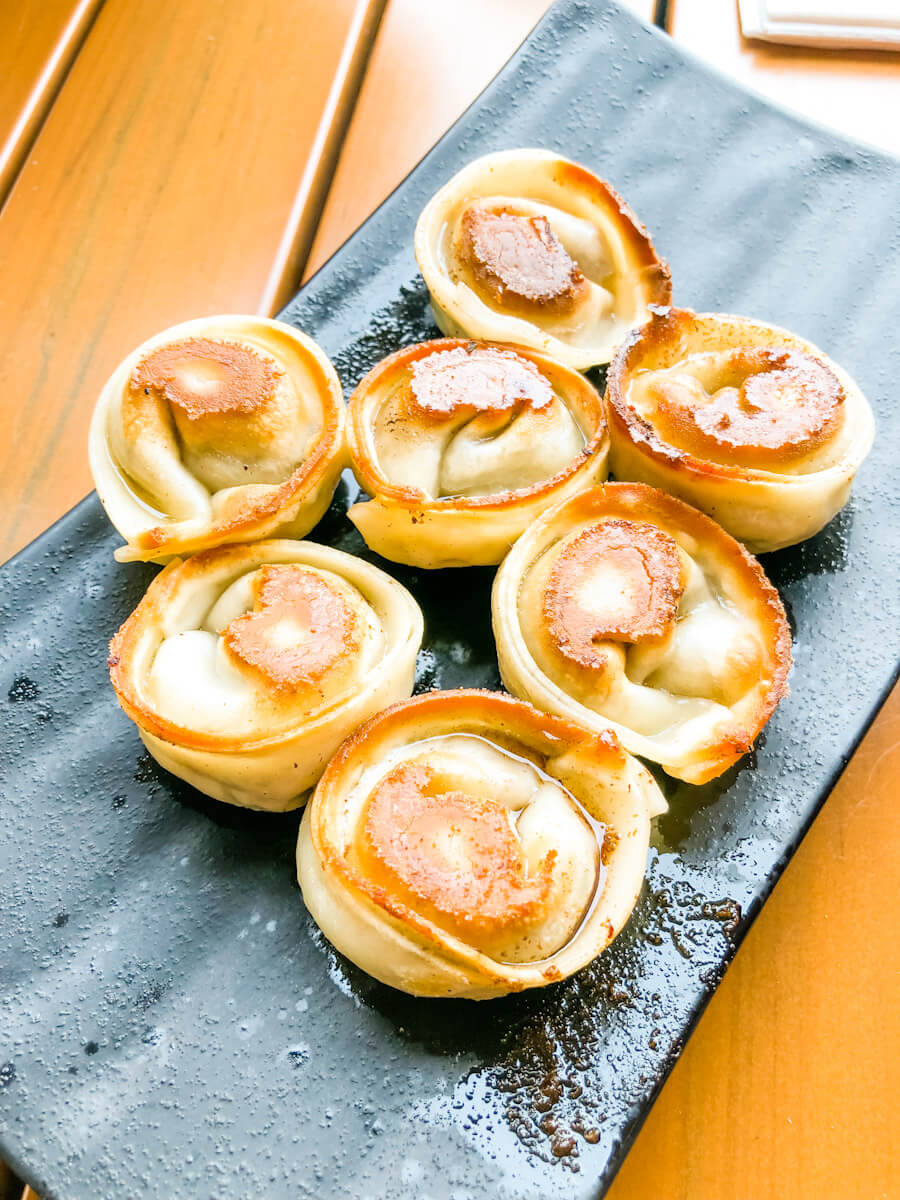 After Starbucks, I met my family at Jinya, which was surprisingly only about a half mile or less away.
Sis told me she found a ramen place near the beach house. Turns out it's one of my fave Charlotte spots. They're a chain, and I do prefer local restaurants. But some chains are really great, and I love them still. This is one of them.
These impossible dumplings are a fun, vegan option.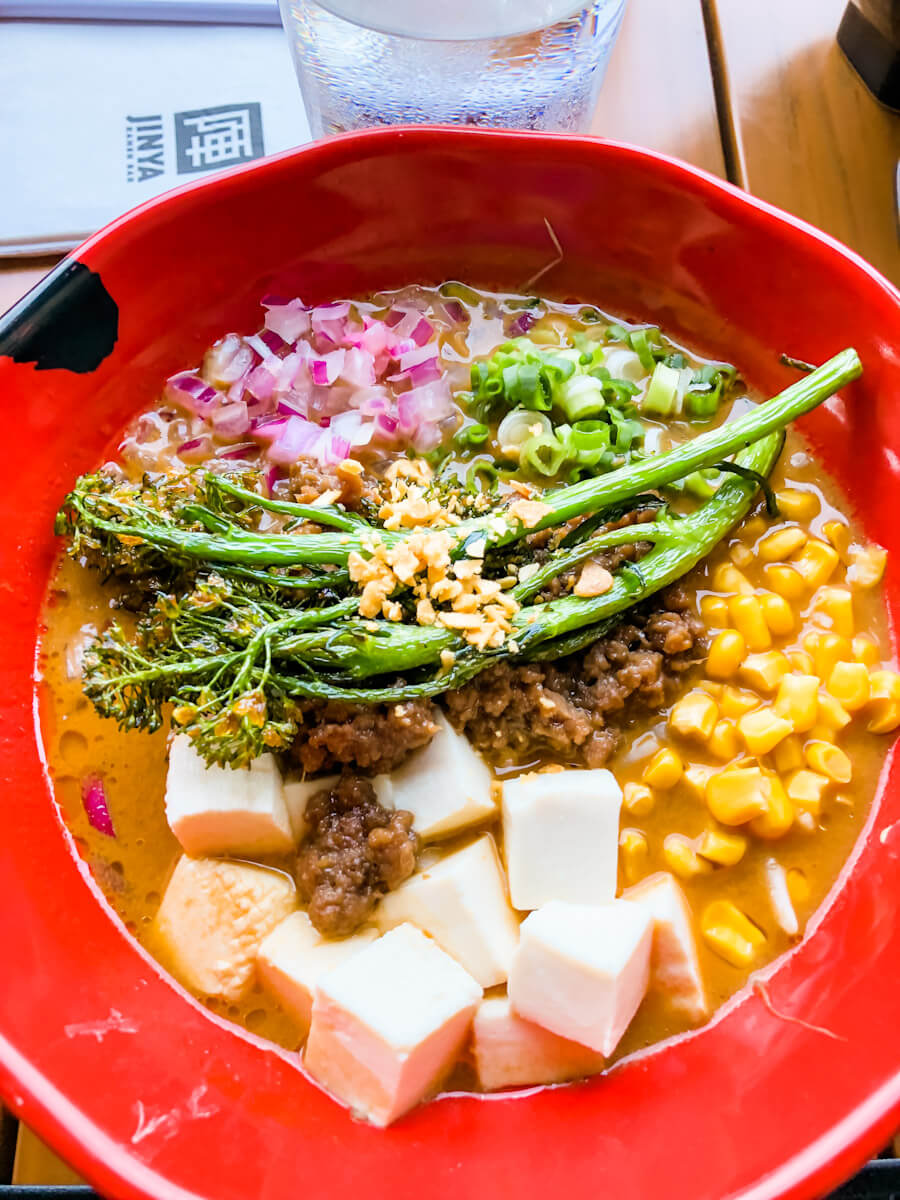 One of the main reasons I love Jinya is because they have delicious vegan ramen bowls that are actually filling and have fun ingredients.
So often, restaurants will call a bowl/plate of grains and a couple pieces of veggies a "vegetarian/vegan" meal. But the bowls at Jinya are filling, complex, flavorful, well-thought-out, and so tasty. And I really appreciate that.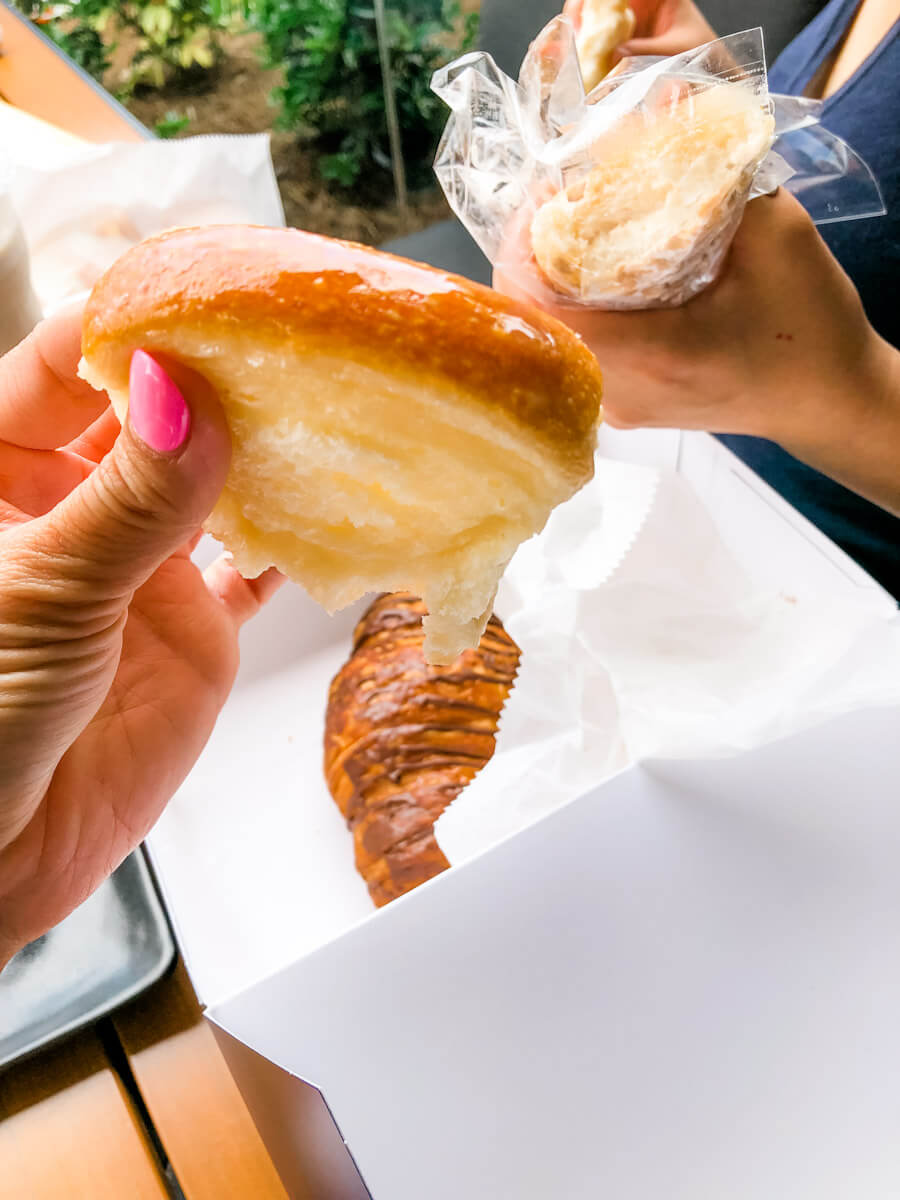 After lunch, we headed next door to Paris Baguette. I used to visit this place when I lived in NYC, so I was familiar with their concept and offerings.
They only had an option or two that were vegan, and those were sold out.
Luckily, I'm flexitarian, not vegan. So I can still eat anything I want. Though I do try to be mindful about the food sensitivities my naturopath in SF helped me identify a couple years ago.
Sis picked out a couple baked goods to try and let me have a bite. The milk bread was my fave.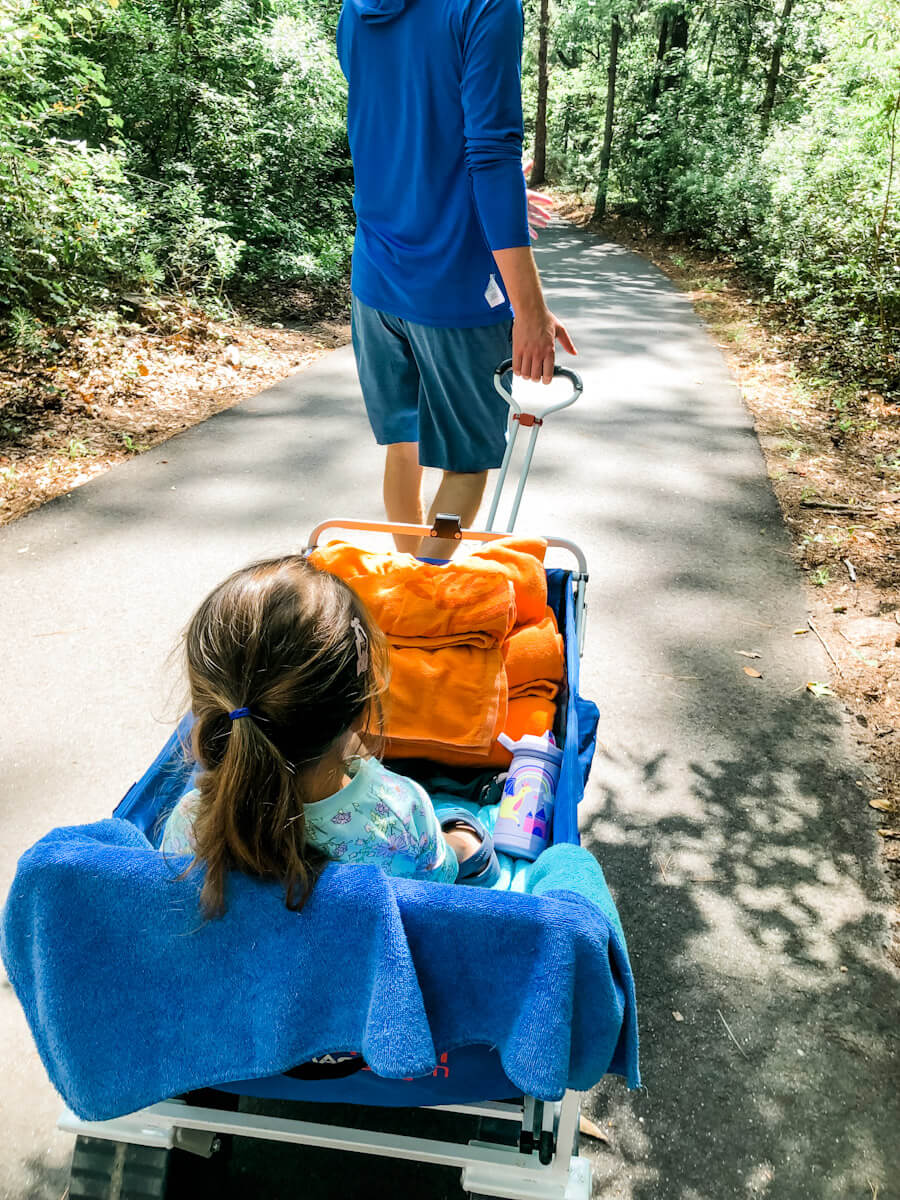 Our beach house was about a 15 minute walk to the beach. It was farther than we normally stay, but def doable. Lucky for us, the house came with beach wagons.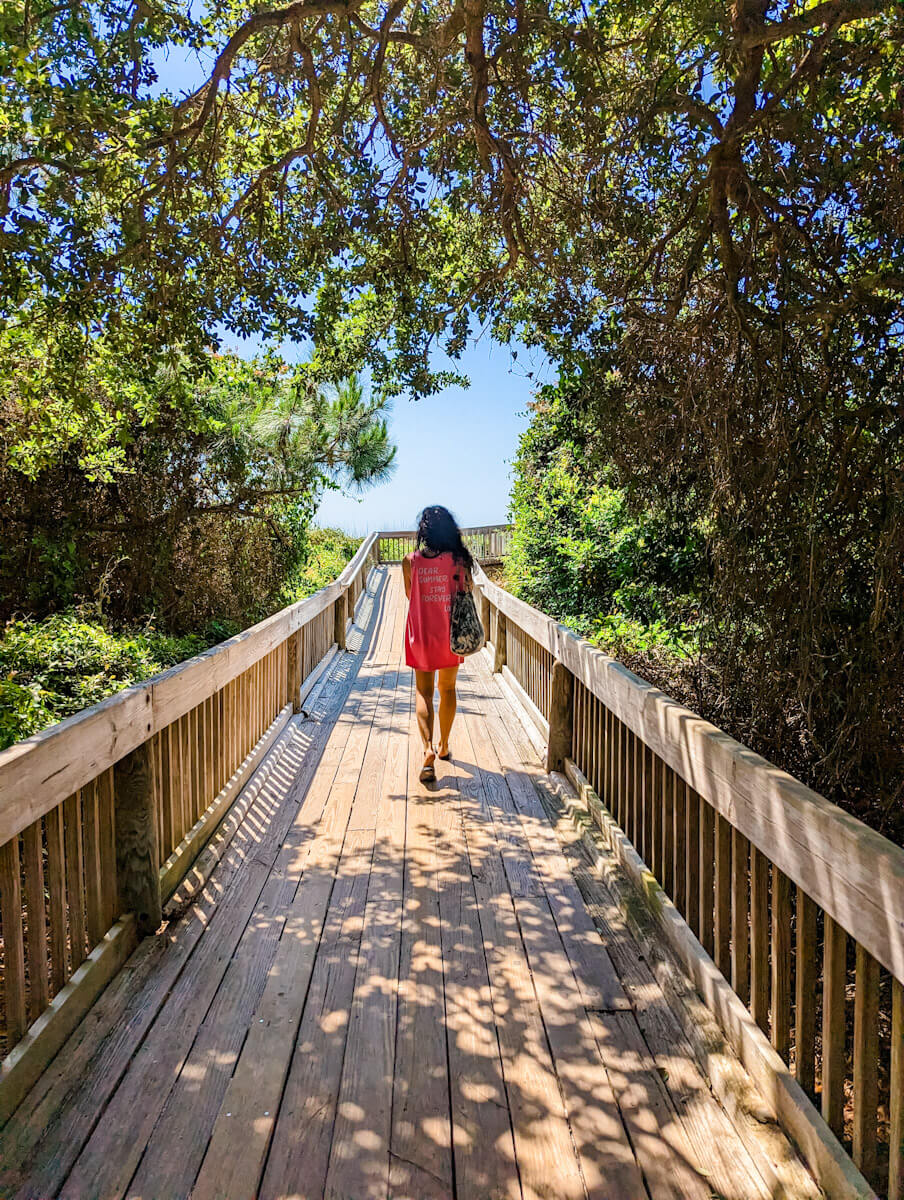 This boardwalk was so pretty. I loved this walk to the beach.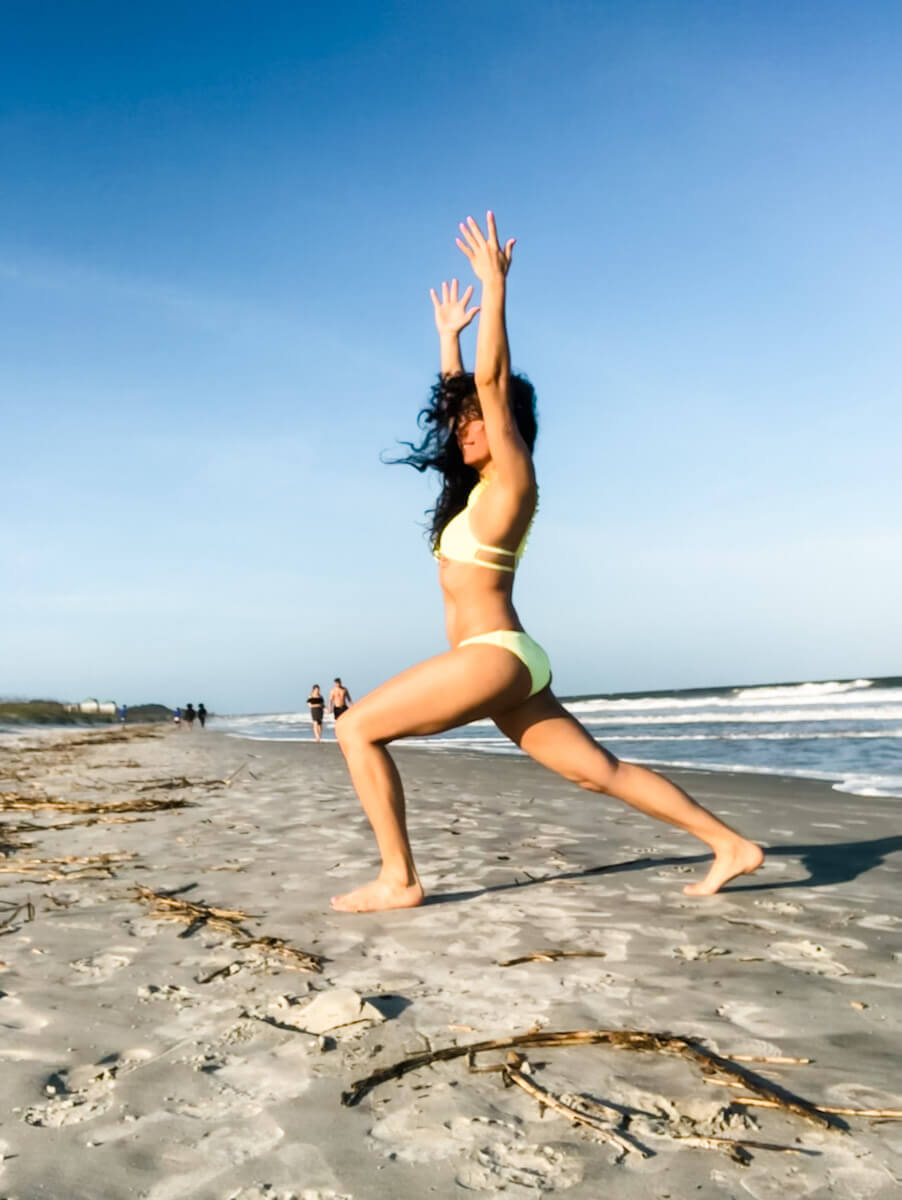 Since I had just graduated Yoga Teacher Training the weekend before, I was able to teach myself beach yoga for free. My fam joined in a bit. More on that in the next post.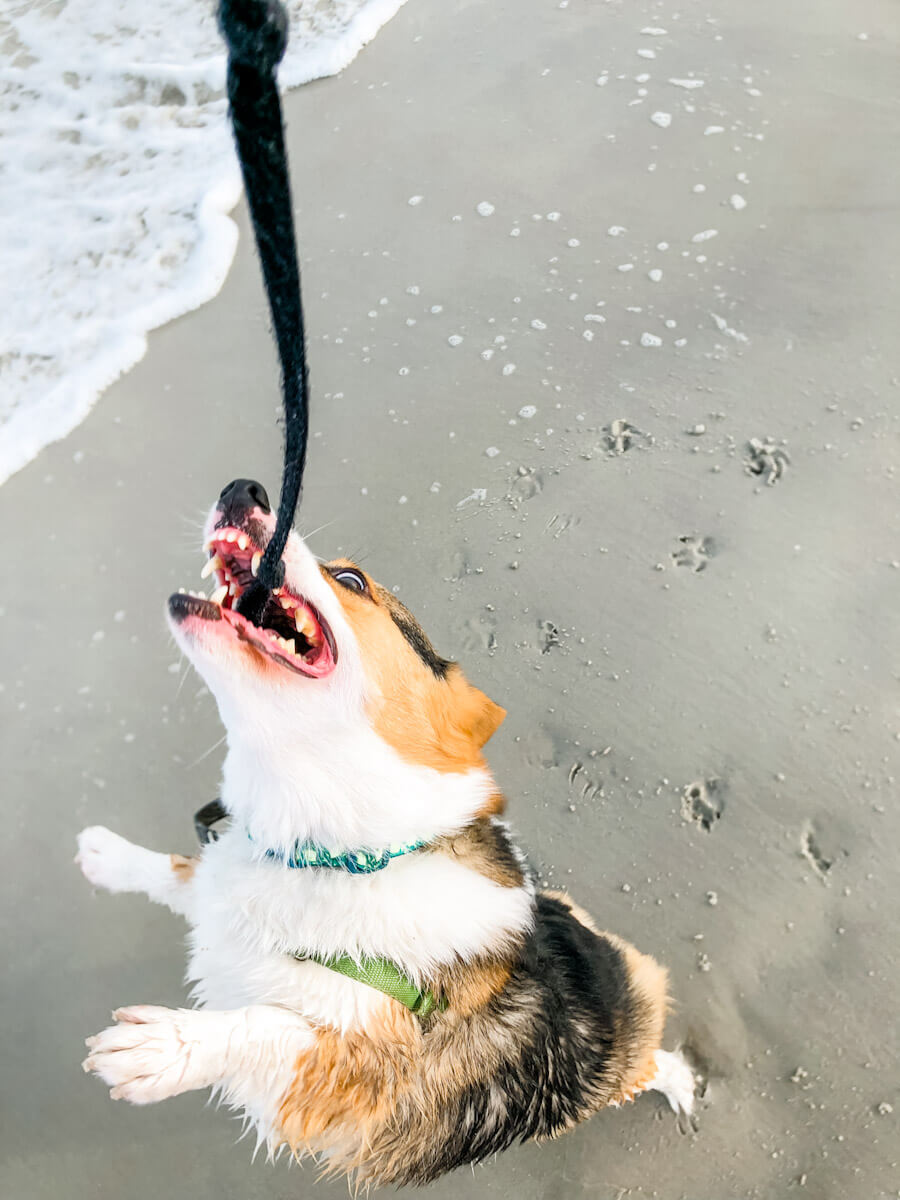 I found a cute shark on the beach. Lol!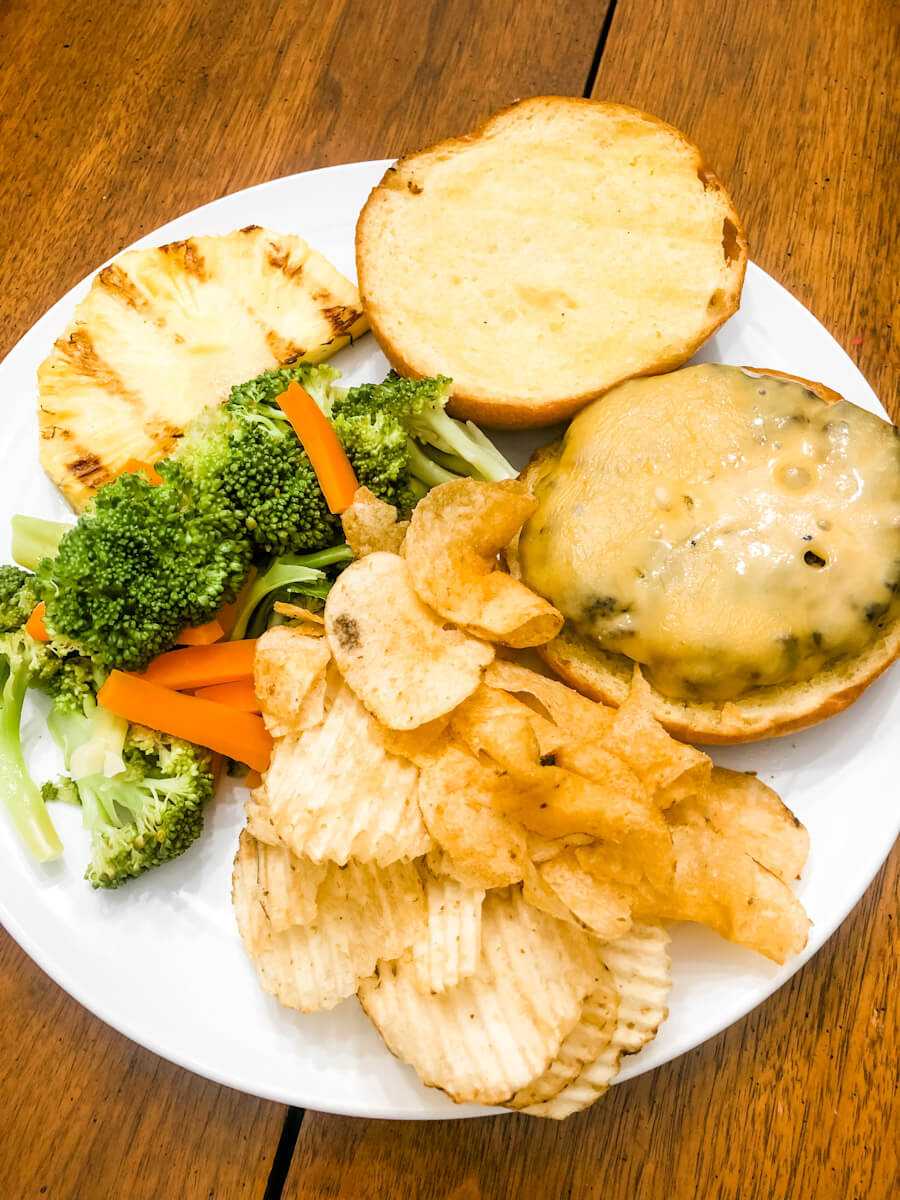 Our beach house came with a grill, so we did burgers one night. They hit especially well. There's something about grilling out at the beach that is just so soothing and relaxing. And everything tasted delicious.
I don't have a lot of "rules" when it comes to eating. But I do find that my stomach is happier and that I feel better when I include a veggie with most meals. Or at least get my daily veggie servings in for the day whether they're over multiple meals or in just one.
So I def loaded up on the veggies to accompany the burger and chips.
Mom's First Yoga Class (Chair Yoga at Jiva)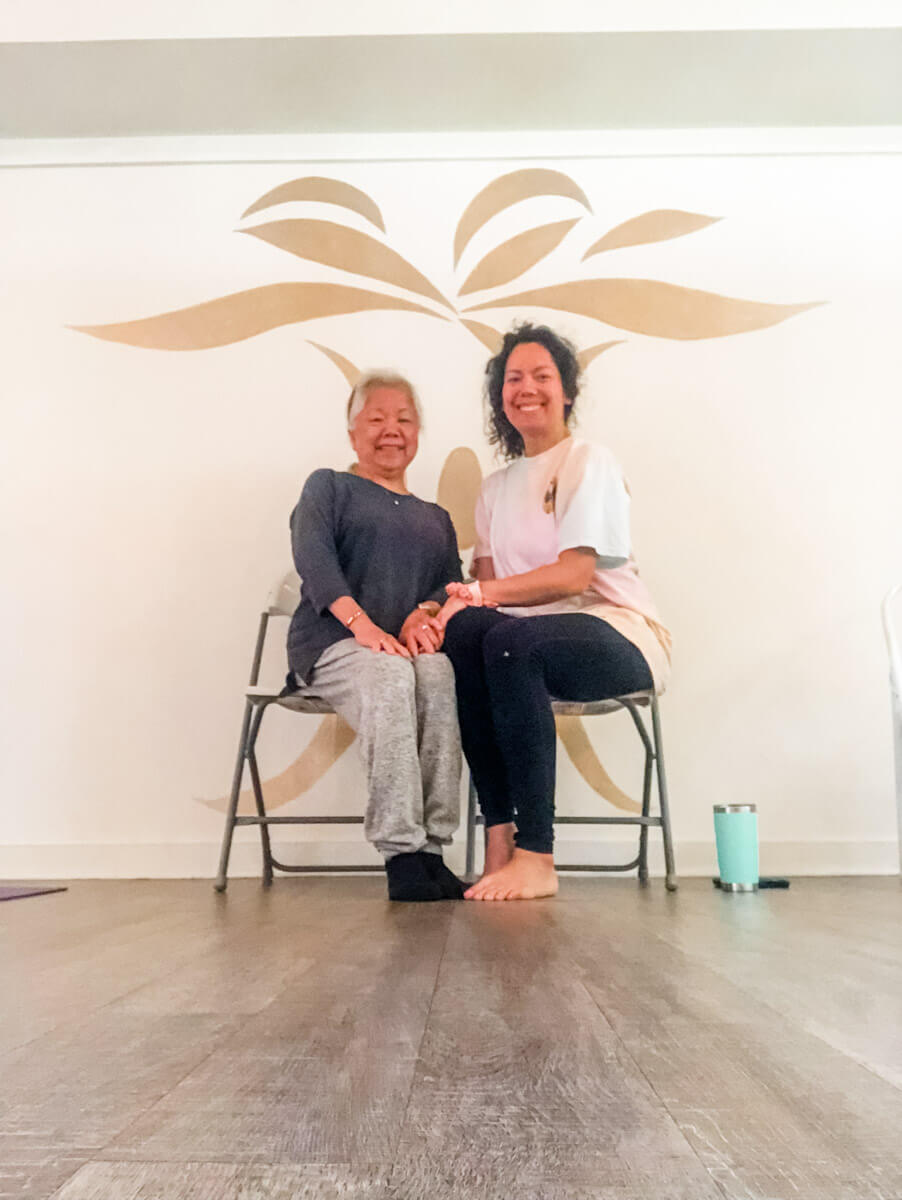 Since I've been super into yoga thanks to my YTT, mom has become more curious about yoga. She even told me she was interested in doing class.
So, I was thrilled to find a cool spot called Jiva Yoga Center. And that they offered chair yoga. I took mom for class as a belated Mother's Day gift. And then treated her to a Jiva moon phase t-shirt.
Whilst I was in class with all senior citizens (minus our awesome instructor, Jen), I have to admit that some of the moves were really hard! So glad I tried it and was there for my mom's first ever yoga class!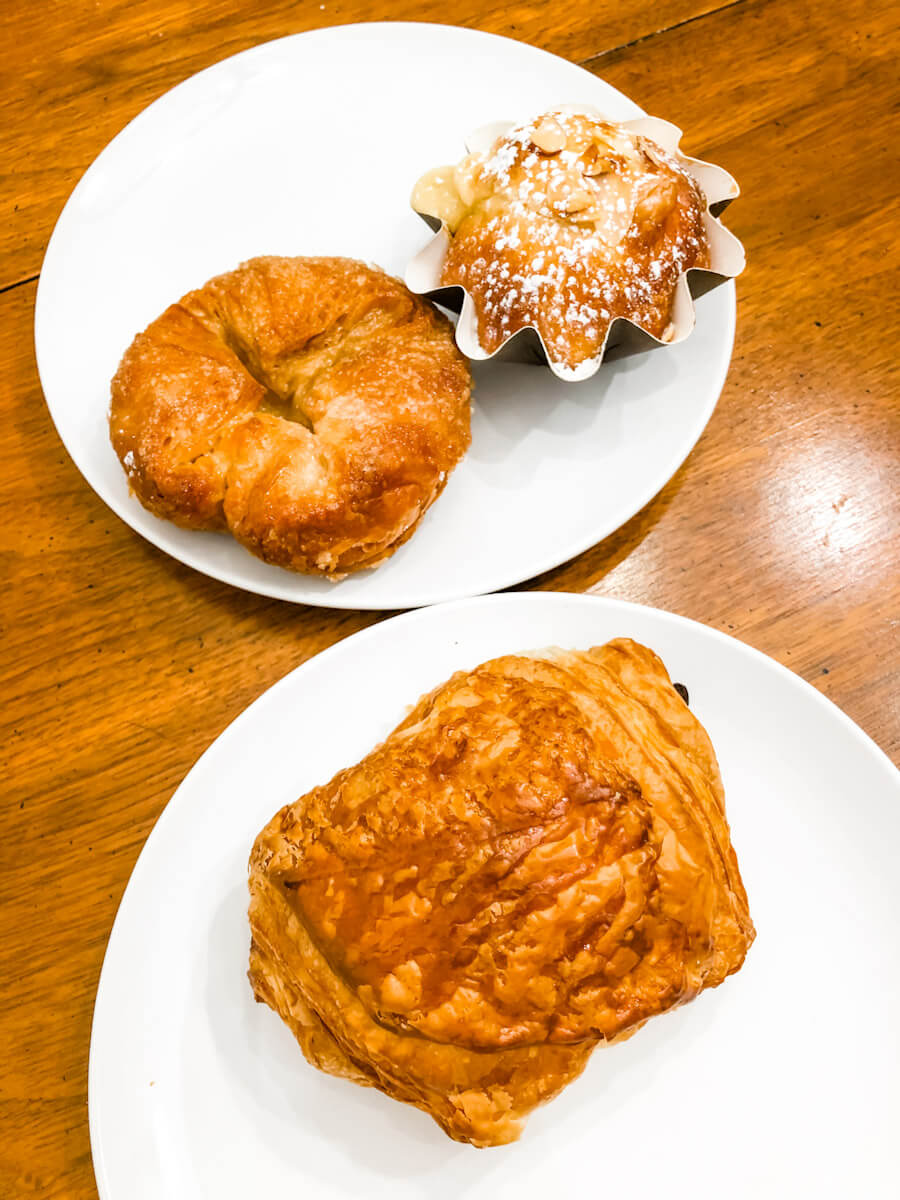 And we also got coffee and pastries after class at Hilton Head Social Bakery.
That's all for Part 1 of my 2023 Hilton Head Island trip. Click here for part 2!
More Blog Posts to Check Out
Kiawah Island Birthday Trip 2017
Weekend Day in My Life: San Francisco Brunch, Embarcadero Mini Tour, HEAT WAVE!?
Visiting Thailand by Myself – Part 1
***
Question: Do you miss lifestyle-type blog posts? I miss writing these for you!