Hi friends! So I've been re-watching my NYC videos, and even though they're not the most popular videos on my YouTube channel, I'm LOVING them! Haha. It's such a fun way to relive my NYC days. SO, I'm going to be doing a lot more SF videos. SF What I Eat in a Day. SF Day in the Life. SF Weekend in my Life. And SF Work Day in My Life. I'm going to try to capture what's making this San Francisco experience so special for me and share it with you. And hopefully sprinkle in some tips for YOU in case you ever visit or happen to live here.
*VIDEO* Day in My Life – SF Brunch, Tips for Touring Embarcadero, and About This HEAT WAVEEEE!
Click here to watch this San Francisco Day in My Life video if the above player doesn't work.
Around Potrero Hill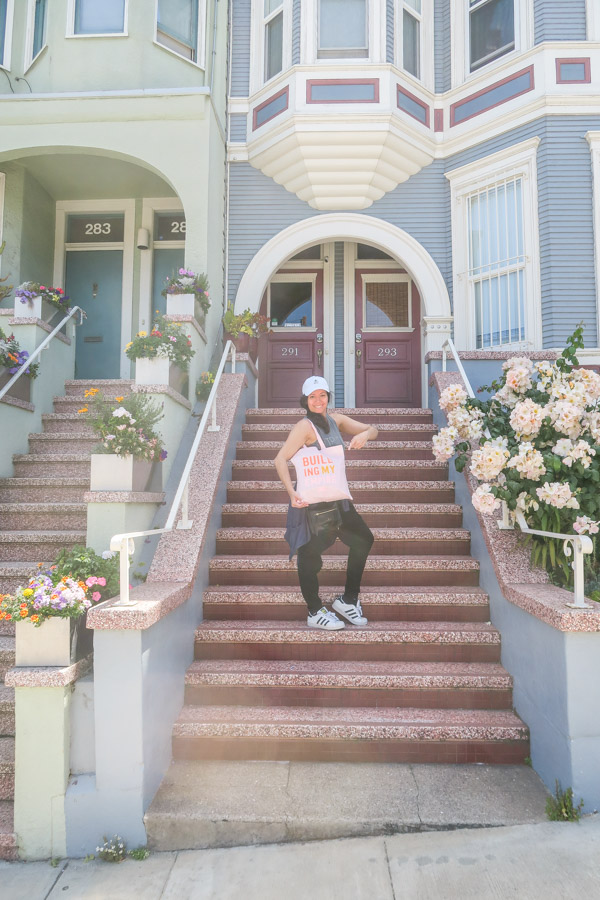 Potrero Hill is quickly becoming one of my favorite neighborhoods in San Francisco. The streets are so pretty. And there are cute restaurants, coffee shops, and other stores here. Including my favorite book store, Christopher's Books. It's an adorable little bookstore, but for some reason, I always find SO MANY books to love there.
Check out the video for which book I bought on this trip.
Best San Francisco Brunch – Plow Farm-to-Table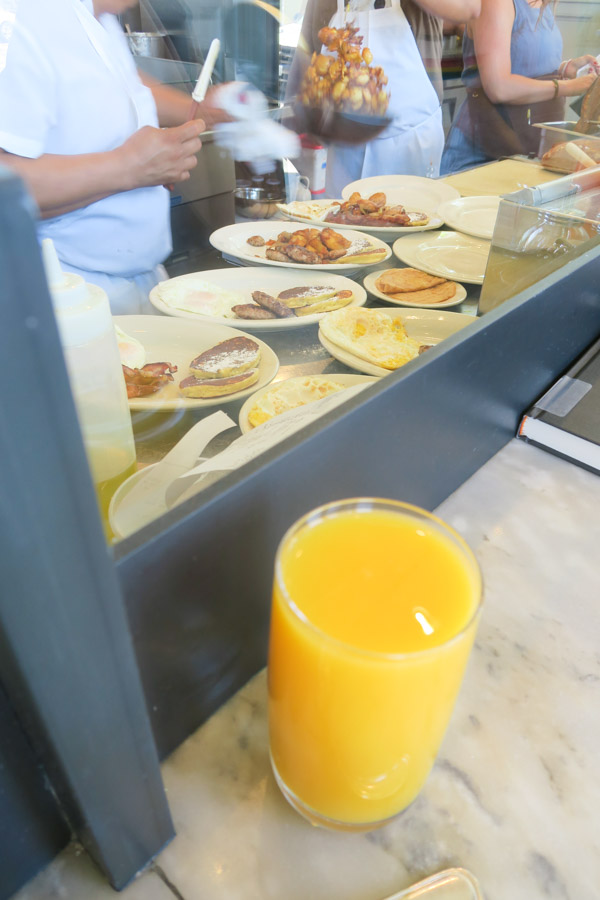 I was in Potrero Hill for one main purpose. FINALLY try Plow. This place always has a 1.5 – 2 hour wait. One I wasn't willing to do in the past, despite multiple trips here. I ended up going somewhere down the street in the past. But on this trip, I was determined.
To hold my hunger, I had an apple earlier in the day. It ended up not being enough. Lesson learned – you basically need to have a mini breakfast #1. And THEN have your second breakfast at Plow. At least, if you get hangry like I do. Haha.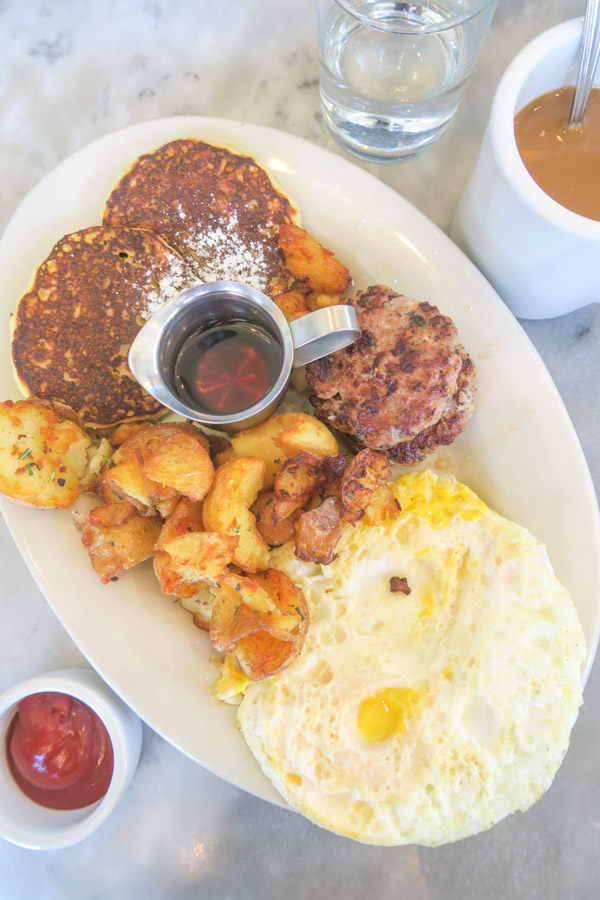 Finally, I was able to treat myself to The Plow – two eggs your way (mine are fried over hard), rosemary dusted potatoes (so perfectly salted and seasoned), housemade sausage (or chicken apple sausage or bacon), and amazing lemon ricotta pancakes. SO GOOD!
Because I prefer to support restaurants that support local farms and based on this experience, Plow is now top of list as the best brunch spot in San Francisco.
What are your favorite brunch spots in SF? 
Boba Guys Potrero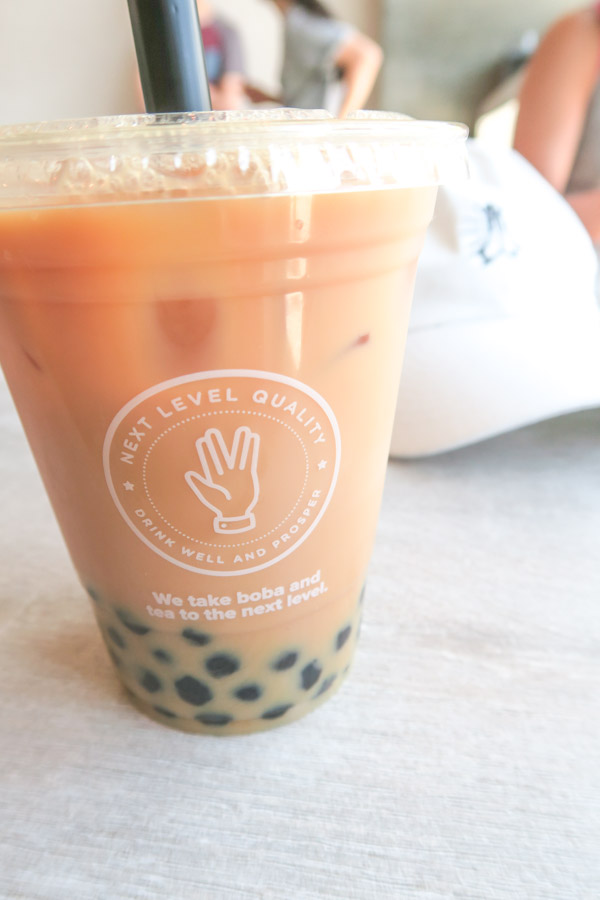 As you know, I am pretty obsessed with bubble tea. And Boba Guys was only a 7 minute walk away. Downhill. So off for tea I went.
This location has a beautiful little park just next to it. So I enjoyed my tea outdoors. My tea: classic with oat milk and 25% sweet. Add bubbles, of course!
Embarcadero Mini Tour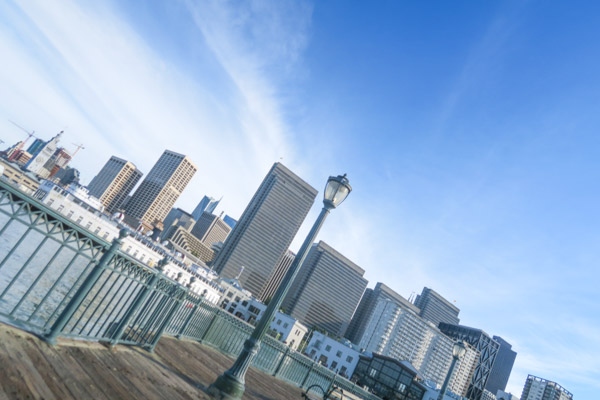 Next up, I did a mini tour of the Embarcadero area. Check the video for some tips. This is one of the most popular places for tourists to go, so if you visit, you'll probably end up here.
Delicious Pizza SF – Tony's Pizza Napoletana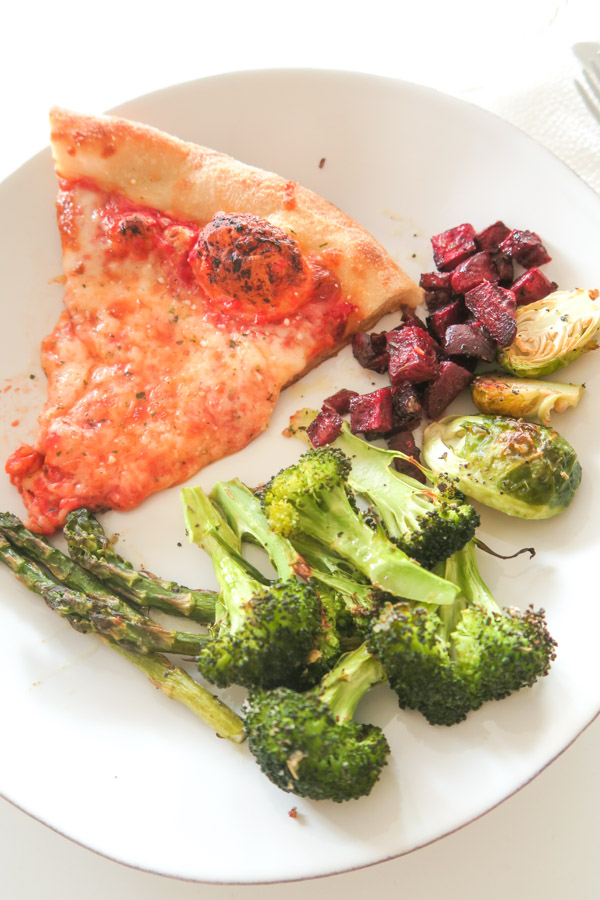 For dinner, I was ready to be in for the evening. I ordered delivery from one of my fave pizza spots, Tony's Pizza Napoletana. Their pizza is sooooo yummy.
They have tons of flavors, but I ended up just getting plain cheese.
One of my healthy eating hacks is to "fill up on the good stuff". This is not because I'm afraid of eating too much pizza but more so because I feel better when I have nutritious veggies in my system. So I'll do a mix of pizza with vegetables, and that works really well for me.
For the veg side, I did a quick batch of roasted vegetables. These only take 20 minutes to cook – so simple and tasty!
Smoothie Bowl to Cool Off in This Heat Wave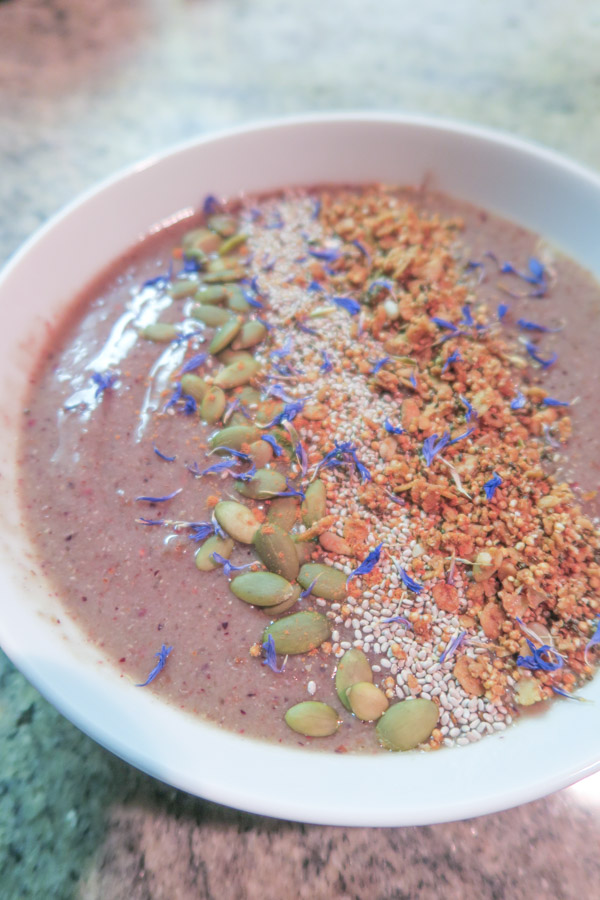 For "dessert", I had a smoothie bowl with granola, chia seeds, pepitas, and flower petals on top. This was inspired largely by the flippin HEAT WAVE we had. The temps we're going over 90 degrees Fahrenheit. And since my apartment doesn't have AC, it was getting brutally hot inside. And since I don't have fans, I couldn't push the hot air out or get cool air in. Once it started cooling off in the evening.
And yea, fans were SOLD OUT all over the city. I couldn't buy one, even if I had a million dollars.
Luckily, the heat wave was short lived and things finally cooled off a few days later. Phew!
More What I Eat in a Day
Since this video had a bit of a What I Eat in a Day style AND because I don't have that many Day in the Life videos yet, here's a mix of videos you may enjoy:
What I Eat in a Day – Eating "Unhealthy" Foods
Work Day in My Life – Balancing Consulting, Teaching Zumba, and Blogging
Check out my other What I Eat in a Day videos and posts here
***
Thanks for reading and watching. I hope you enjoyed it!