I don't know about you, but sometimes I feel like I eat the same thing over and over again. I mean, how many times can I eat a fried egg and toast, right? So, it's nice to have some very-different things to try…like my latest and greatest…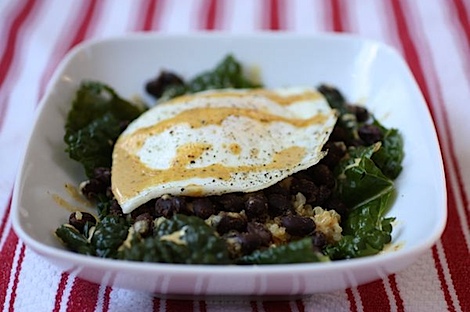 …a quinoa breakfast bowl.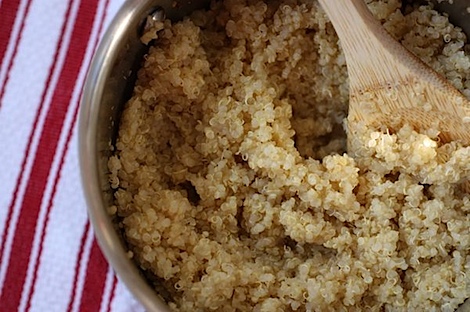 You'll need cooked quinoa (it only takes about 20 minutes to make, so you could theoretically do it in the morning, but leftovers would work, too).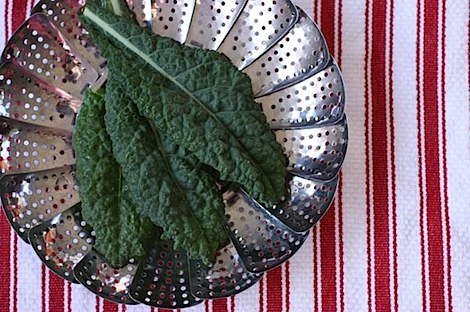 You'll need kale. I mean…wouldn't it be great to eat some veg first thing?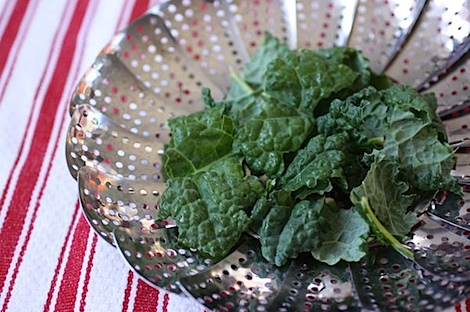 I could have cut it, but I decided to save a knife-clean up and just tear it.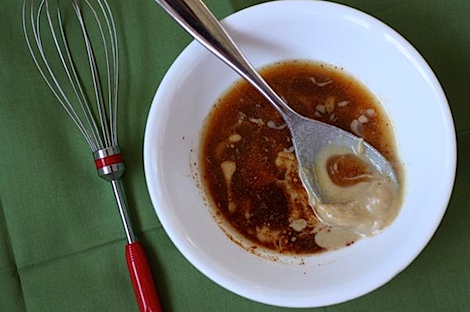 I made a quick tahini sauce using some pantry ingredients.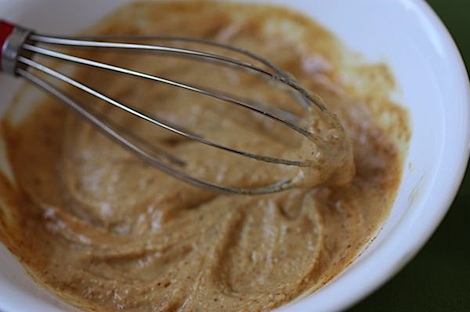 The sauce was no-cook…just whisk together.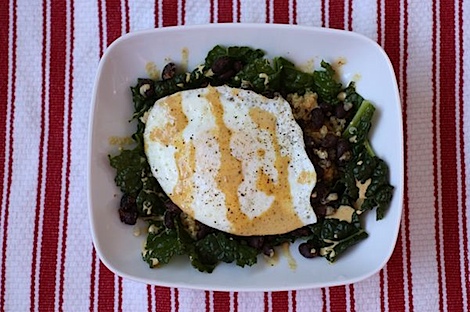 After a quick layering of ingredients, you have a beautiful, Southwest quinoa breakfast bowl to enjoy. Between the quinoa, beans and egg, this should be a very filling and protein-rich breakfast.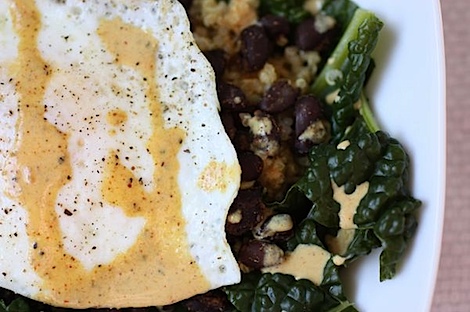 I have lots of ideas for some great variations, but feel free to tweak as you like. 🙂

Southwest Quinoa Breakfast Bowl
Inspired by the quinoa bowls at
Cafe Gratitude
Note: This is more of a non-recipe than a recipe since you can use portions of your preference. Below are guidelines for what I used to make a single serving bowl.
Author:
Diana of thechiclife.com
Ingredients
Quinoa Bowl Ingredients:
1 egg
½ cup cooked quinoa, re-warmed if needed
3 leaves of tuscan kale, rinsed and torn into strips
¼ cup black beans, rinsed and drained
¼ tsp each cumin, paprika, chili powder
dash cayenne pepper
salt, pepper to taste
Tahini Sauce Ingredients:
1 tbsp tahini
½ – 1 tbsp water, depending on how thick you like the sauce
juice of half a lime (or you can sub a splash of red wine vinegar, about ½ tsp)
dash cumin, paprika, chili powder (use more or less depending on how strong you want the flavor)
dash cayenne pepper (use more or less depending on how spicy you want the flavor)
salt and pepper to taste
Instructions
Quinoa Bowl Directions:
Fry your egg to your liking, seasoning each side with salt and pepper to taste (a light sprinkling)
Meanwhile, steam your kale for 2-3 minutes
Meanwhile also, mix your quinoa with about 1 tbsp of sauce.
And you'll also want to mix your black beans with the cumin, paprika, chili powder, cayenne pepper, along with some salt and pepper and warm through either via the microwave or stovetop.
Layer cooked kale in the bottom of a bowl. Top with the quinoa mixture. Top with the black bean mixture. Top with a fried egg. Drizzle additional sauce on top.
Enjoy!
Tahini Sauce Directions:
Combine ingredients in a small bowl.
Whisk together.
***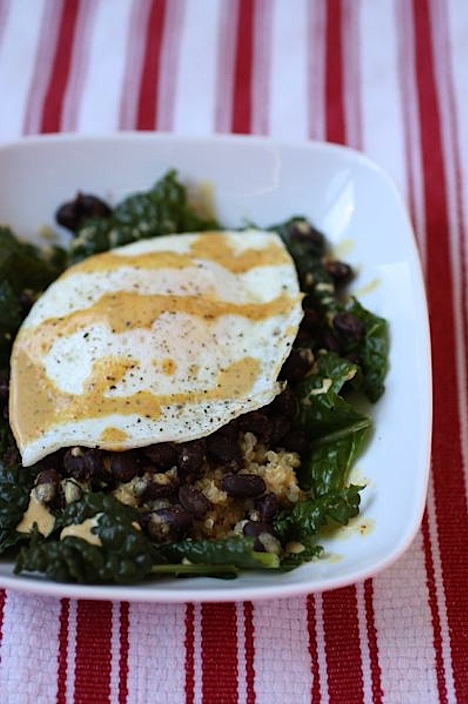 Enjoy!
I have a sweet quinoa breakfast bowl in the works, too! 😉
0