With the recent heat wave hitting up our area, I thought I'd share the recipe for that refreshing mocktail I made my family on the Fourth of July…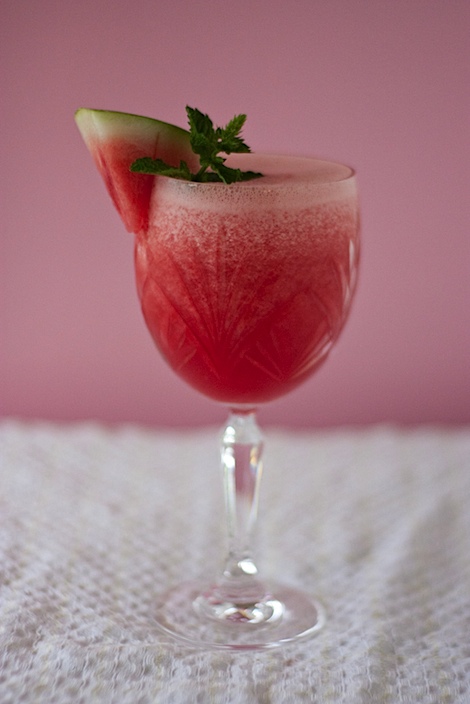 Watermelon Mint Cooler!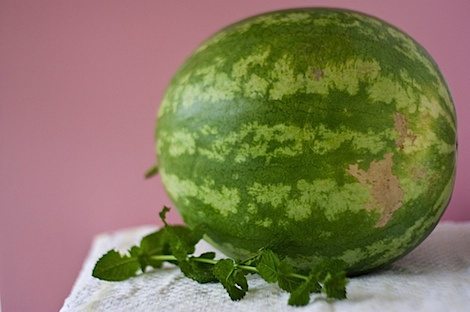 This is by far one of the simplest, yet impressive looking summer drinks you could entertain with.
All you need are two key ingredients:
watermelon (seedless)
fresh mint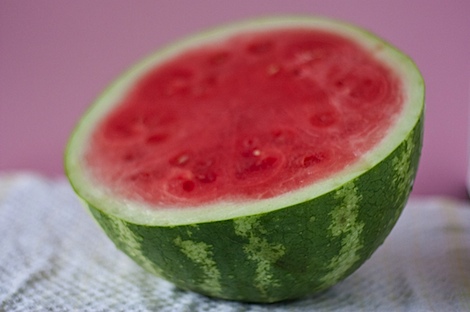 I only used half a watermelon, since everyone in my family just wanted a small serving, but you could use a whole watermelon. Ours was about medium-sized.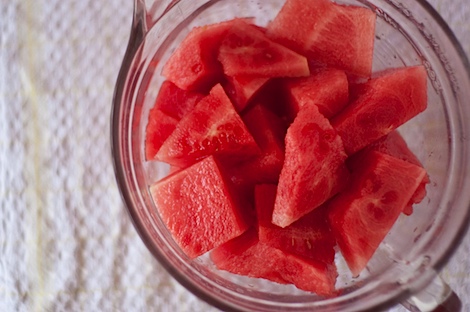 Just cut out the watermelon, blend (optionally with ice for a cooler effect), and add mint.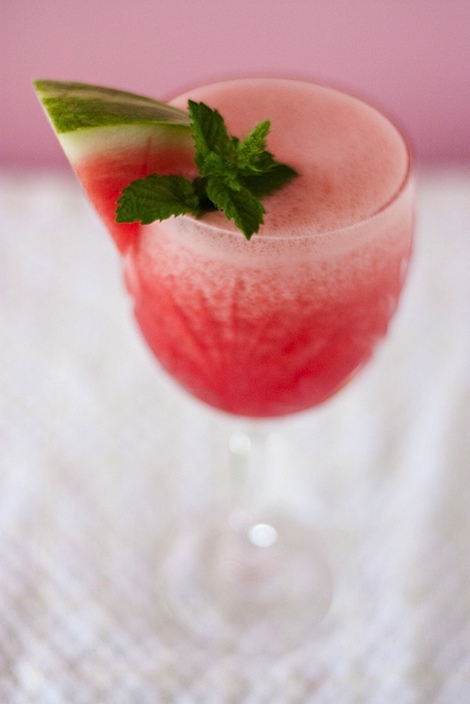 I just put a sprig of mint in the glass for garnish, but when I went to drink this, I actually ripped the leaf up, so I got some in the drink. The combination of watermelon and mint is one not to be missed! 😉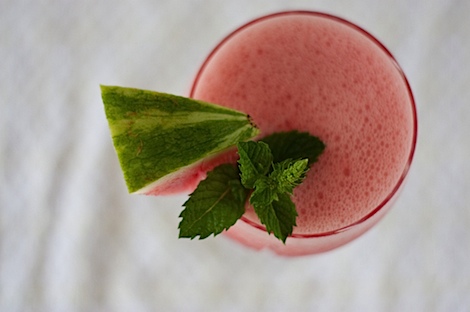 Watermelon Mint Coolers
Watermelon and mint make for a particularly refreshing flavor combo best enjoyed on a hot summer day. Add some rum for an adult cocktail or serve it straight up as a mocktail for all to enjoy. You can use the mint just for garnish (as pictured in photos) or do like I did and rip (or cut) the leaves into small pieces that are added to the drink.
*Vegan*
Serves 4 (small servings)
Ingredients:
3-4 cups watermelon (seedless, removed from rind, cut into rough pieces, about 1 1/2″ squares), about half a medium watermelon
1 cup ice, optional, but gives a nice coolness, so I do recommend it
fresh mint, to taste
Directions:
Place watermelon pieces in a blender and blend until smooth. Turn blender off.
If using, add ice to blender and blend until smooth. Turn off and serve.
Garnish with fresh mint and/or rip/cut small pieces of mint leaves into the drink.
Serve and enjoy!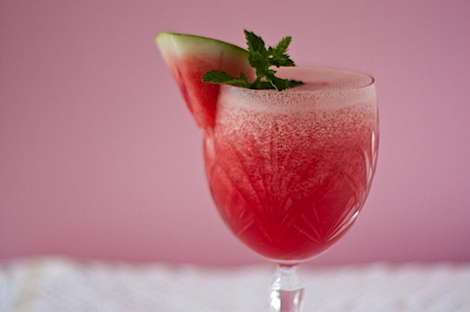 What do you think is the most refreshing on a hot summer day?