Catching Up? Check out my other Zumba Conference posts here:
And for my foodie friends, I do have some fun recipes coming at you soon! 🙂
***
By the last day of Zumba Convention, my body was feeling pretty tired. I had tried to conserve energy for the last day, but I was slowing down. lol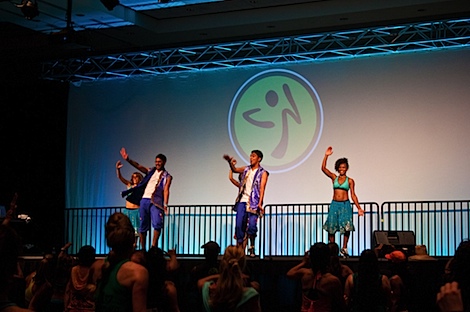 My first class of the day was Bollywood!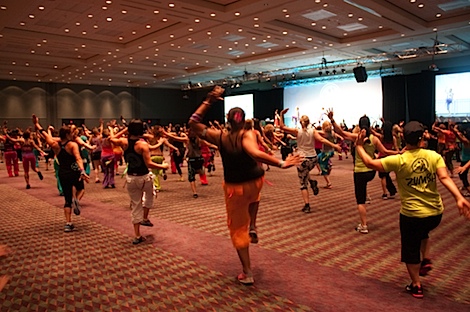 I am a big fan of Bollywood and bhangra styles of dance, so I was really looking forward to this one.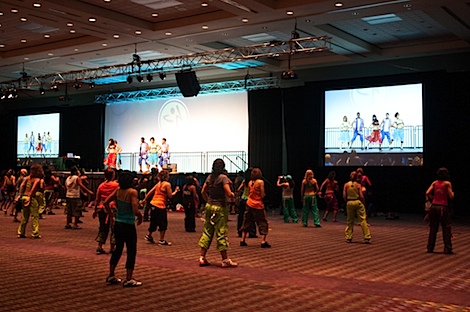 Class was super fun. There was one Bollywood instructor, two bhangra instructors, and 2 ZESs who were helping out with class.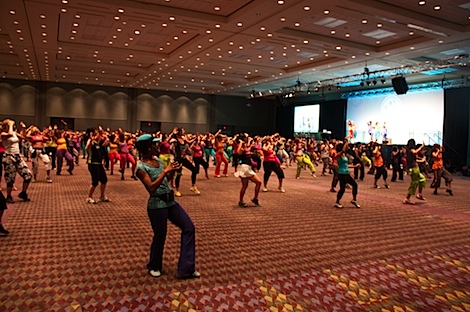 I especially loved learning about the various hand positions for Bollywood dancing…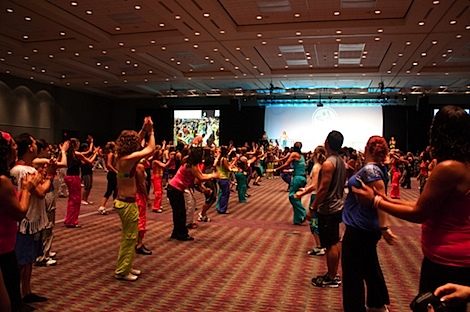 …oh, and this bhangra battle we did to Stronger by Kanye West!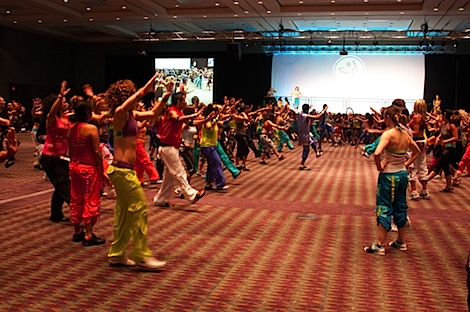 So fun!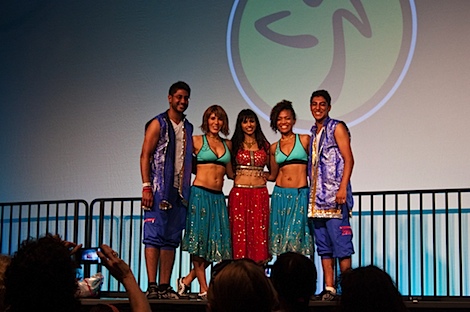 Great job guys!
After class, I headed towards the zumbawear shop one last time. Since it was Sunday (the only day the store accepted returns), I hoped I'd find a pair of pants that had sold out in my size by Saturday morning.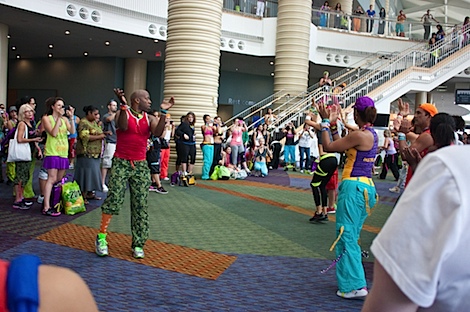 On the way, I passed this impromptu Zumba class in the middle of the convention center.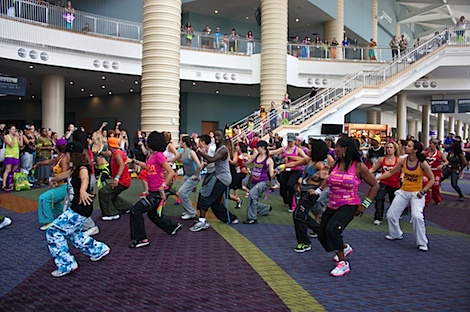 Never a dull moment with Zumba peeps! I hope I have more time next time so I can join in.
I did make it to the Zumbawear shop and would you know it…they DID have my size by then! Woohoo!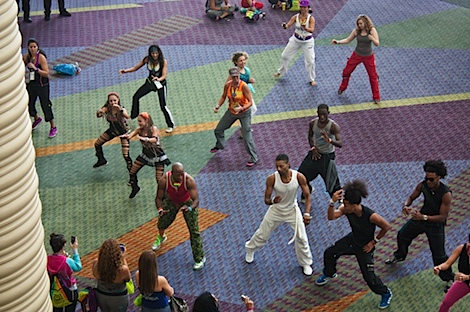 On my way back to my last class, I spied yet another impromptu class starting up. I followed from the upper level for a bit because I liked an arm/step combination the lead instructors was doing. Hopefully, I can work it into a new song. 🙂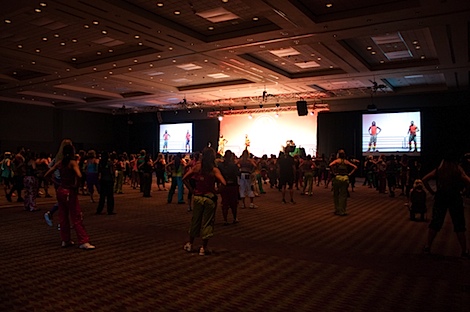 And for my last class of the day – African dance!
The instructors were hilarious and the moves were fun! I think we only have one African-dance song on our song list, so I'd like to see more…maybe with some inspiration from this class? 😉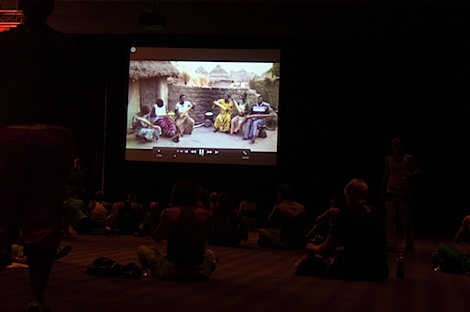 We even got to see a video on rhythm.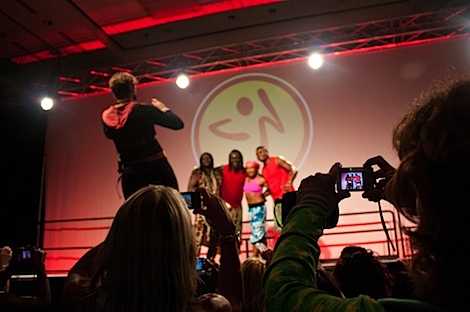 Picture time!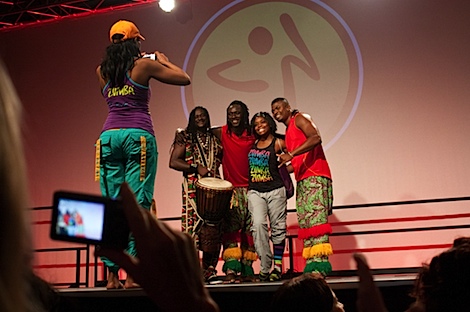 Say cheese.
***
After class, I headed back to the hotel. Unfortunately, we had to check out that morning, so I didn't have a hotel room to go to, but I got my bags from the bell hop and changed into some airport clothes (my new Zumba cropped sweatpants and an over-sized t-shirt). Soon enough, we were in a cab to the airport, and then on a plane to go home. Hubby picked me up at the airport with Bailey. Aww… 🙂
***
Big thanks to Zumba for putting on such an amazing and well-organized event. Nice job guys! I already can't wait to go to the 2012 convention!!
***
Next time on TCL, a SUPER AWESOME announcement! Check back next time for details!! I can't wait to spill the beans! 🙂 🙂 🙂
***
What's your favorite style of dancing or signature move?