On Monday, I headed over to my middle school best friend's house for a little Desi Dress-Up party. I'm attending her wedding in a couple weeks, and she graciously offered to let me where some of her super-cool Indian clothes to the wedding!
Just catching up from this past weekend? You can check out these other posts:
And a couple recipe-related posts from the weekend:
(Btw, you may remember my friend Marium from my trip to San Francisco and wine country in 2009 – click to view)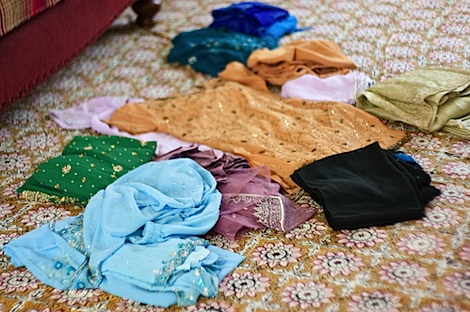 I tried on 5 or 6 different outfits – a couple skirt/top combos and one "suit." They were all so pretty, but after showing each outfit to Marium's family (mom, dad, sister, and aunt), we narrowed it down to 3 options. I can't wait her wedding! I've never been to an Indian wedding before, so I'm really excited!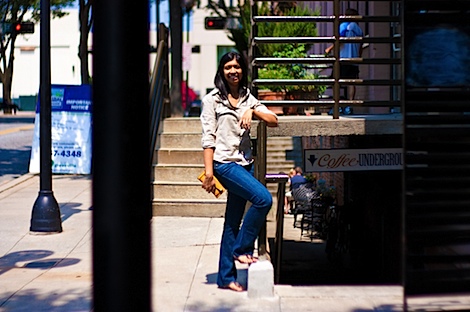 Marium and I grew up in this town, so we went to a childhood fave of ours while we were both in town – Coffee Underground! For me, this place is another one of my must-sees whenever I'm in town.
We both got omelet bowls and I subbed my toast for a cheddar chive biscuit. I think I could have eaten a platter of those biscuits…they were so good!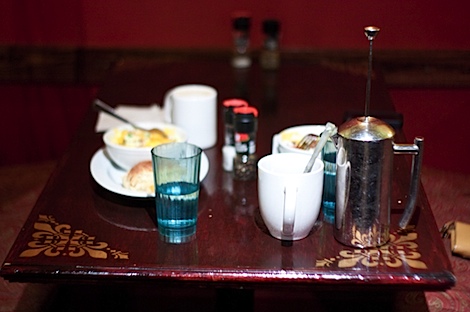 We set up in the "Red Room" to catch up over coffee and breakfast.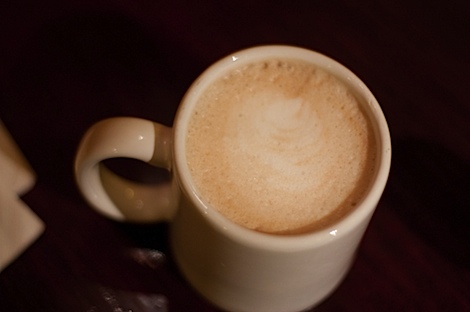 I wanted a pistachio latte, but they were out of the syrup! 🙁 So I got toffee nut instead. The foam was lovely.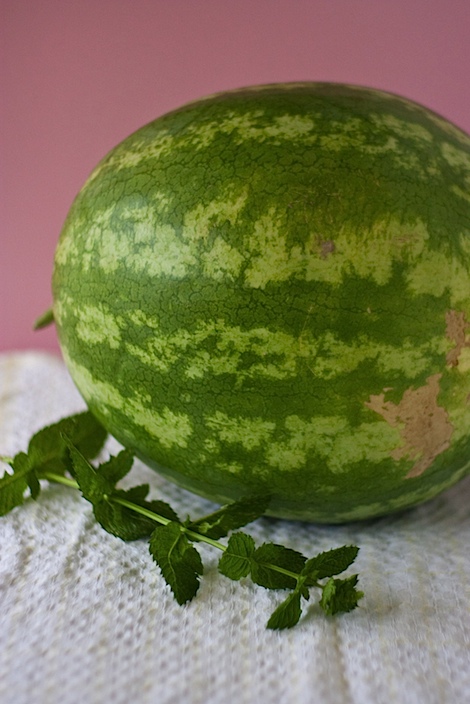 Afterwards, I headed back to my parents house for lunch and then to hit the road. I made my family a summer mocktail with this watermelon and mint.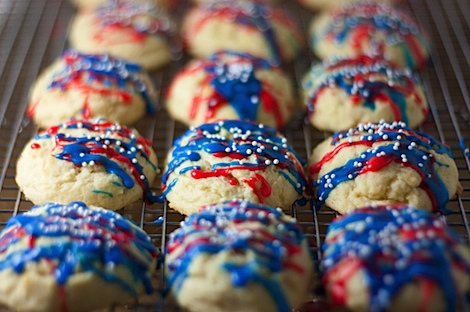 And once hubby and I got home, I tried yet another creation – a new dough ball flavor!! Any guesses what it is? I added patriotic themed frosting to the dough balls since it was still the Fourth. 🙂 But, I'm going to give you guys directions so you can do any color combo you want for any holiday or occasion. I think it will be a kid-friendly project, too!
How did you spend your Fourth of July (if you were celebrating the holiday or not – we all had a 7/4/11, right?) 😉