After seeing everyone else on the blogosphere participating in the Sew Mama Sew Giveaway Day, I wanted in on the action. I think it was such a marvelous idea that Sew Mama Sew came up with! Don't you? Anywho, I'm submitting my giveaway far later than everyone else (just found out about it this afternoon), but I think I'm not too late to participate, but will give away something either way. 🙂
Up for grabs is: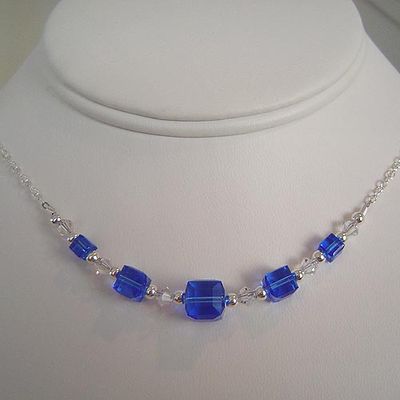 A handmade necklace
by moi
, from my jewelry collection at my company,
D Celestine Limited (click)
. This necklace is called the
Everyday Beauty necklace (click here for necklace details)
. This gorgeous necklace is made with the eye-catching, faceted, cube-shaped Swarovski crystals in color "sapphire" with smaller clear bicone crystals and sterling silver. This necklace is great to dress down with jeans or up with a fancy dinner dress.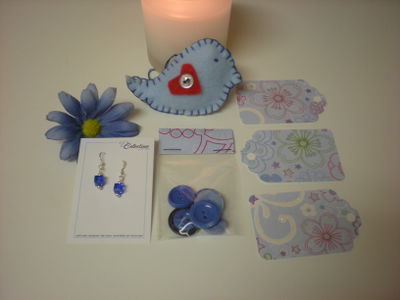 I am also giving away matching earrings to the necklace, some vintage buttons, some gift tags I punched from some super pretty blue paper with red and green sparkly details. You also get the cutsie bird ornament I made tonight with some fleece, felt, a vintage button, and some embroidery floss.
*Leave a comment to this post by this Saturday, December 6th at 11PM EST.
*Winner of giveaway goodies will be
randomly
selected from all the comments.
*Please only
comment once
per person.
*Winner must provide a
valid
email address.
That's it…simple, no?
Good luck! 🙂 Thanks for stopping by!