A few months ago, I saw a Good Eats episode where Alton Brown made 30 minutes worth of glazed-donut-goodness.  With mouth watering, I promised myself I would try his recipe out soon-ish.  Fast forward to earlier this week when I saw a shared blog popped up on my Google reader.  The blog – ErinCooks.com, the post – donuts!  After seeing Erin's amazing-looking donuts, I decided it was time to give donuts-from-scratch a try.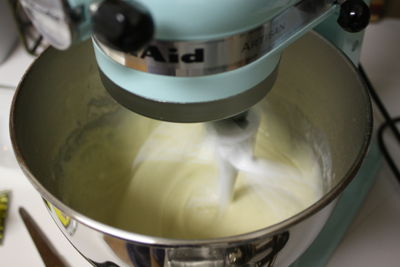 I planned to make donuts some time over my 4-day weekend, and decided today would be the day.  But, when I woke up, I had that groggy, congested, I'm-sick-feeling, which made me second-guess whether I should still make them.  After delaying for a couple hours over a late breakfast and a couple cups of tea, I finally decided to go ahead and go for them.  I visited Erin's donut post for her adapted Betty Crocker Raised Donuts recipe (click for link), and I went ahead and got the dough prepped, since it had to rise for almost an hour.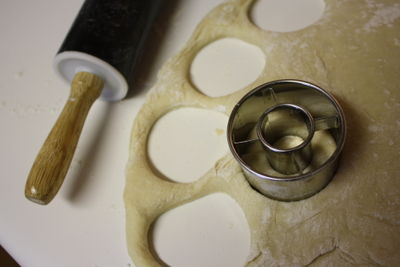 After letting the dough rise long enough, it was time for the cutting…
*Update* – Since Lys asked about the donut cutter, I figured someone else may be interested to know.  I got my donut cutter from Sur La Table (click for donut cutter), though they only seem to have 2 1/2 inch while the recipe calls for a 3 inch.  I just lowered my cook time to compensate for the smaller donut size.  I also got my oil temperature gauge (aka candy/deep fry thermometer) from Sur La Table (click for link to thermometer).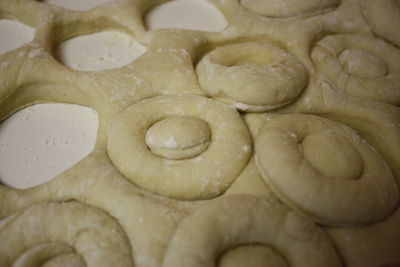 …and there were many donuts to be cut.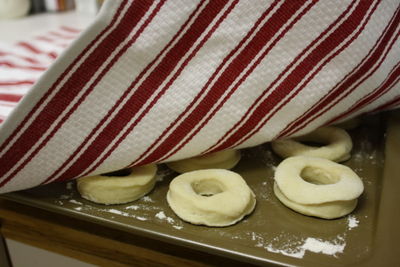 Then more wait time to let them re-rise.  My donuts didn't really rise the second time, though.  Perhaps I let them go too long the first time?  Or I made some other kind of error?  Who knows?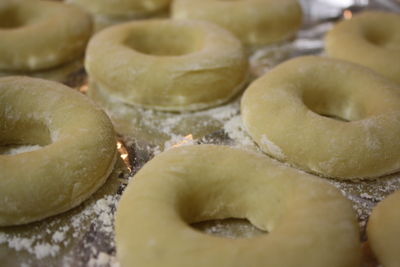 They looked good enough to me and I had come too far to turn around.  It was time to get cooking!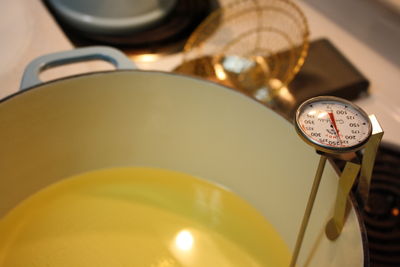 But, before I could cook, I had to get the oil to the right temperature.  I actually had lots of trouble regulating the oil temp.  I burned the first couple donuts.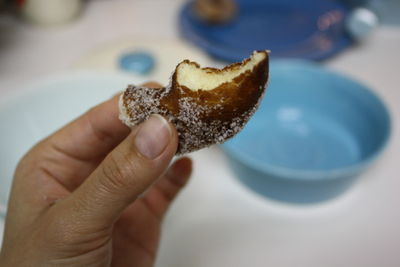 I dipped half of one of those slightly-burnt donuts and dipped it into the sugar bowl I had set up and surprisingly, it was pretty tasty.  There was hope still!
I finally got the swing of things and was able to fry up the rest of the dough.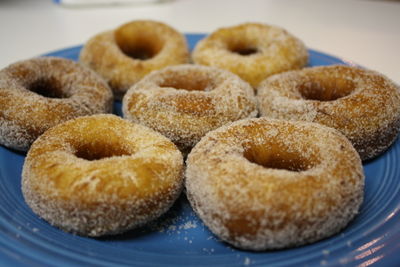 I took Erin's advice and did some donuts in sugar…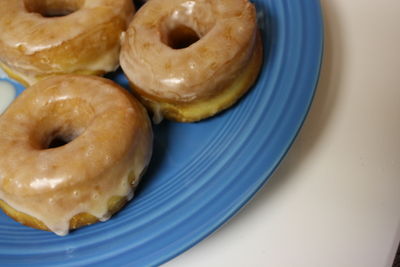 …and I did a LOT of donuts in a glaze. I wanted to try out Alton Brown's Chocolate Doughnut Glaze recipe, too, but let me tell you, the donut recipe was no easy feat.  I was so tired by the time I was done with just making the donuts, I wasn't ready to break out another set of pans for the sake of chocolate.  Perhaps if I have a helper next time, I will give that chocolate glaze a go?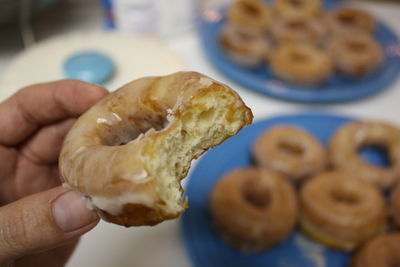 Want a bite?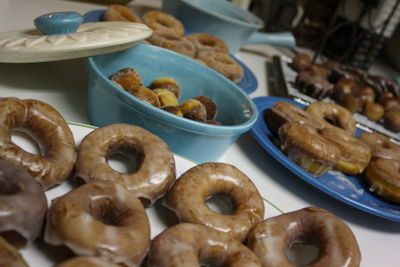 In fact, want a few bites?  This recipe made a smorgasbord of donuts!  Yowsa!  Let's hope hubby is hungry.