Happy Thursday friends! We're only about 2 weeks away from Christmas! I'm not even worried about that yet, though…I am scared of the 5k I'm doing! Eeks!
On to some eats…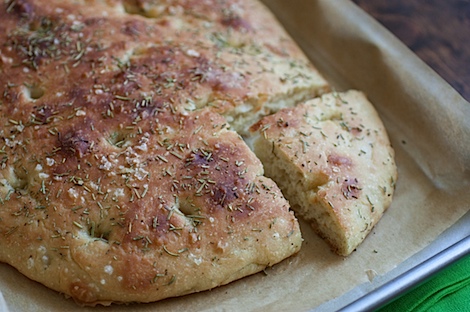 Oops, I did it again. I made more focaccia. I can't resist delicious carbs.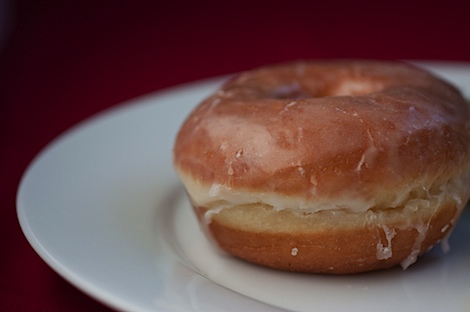 You know what else is a delicious carb? Donuts. Breakfast of champions.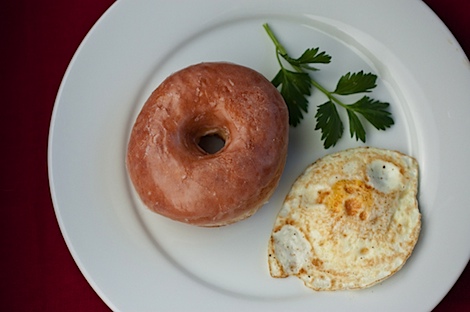 Breakfast = Donut + Fried Local Egg
If you've read this blog for very long, you probably know I'm mildly obsessed with donuts. It's no wonder I don't try to make them at home. (Oh wait, I already made doughnuts from scratch once…hehe).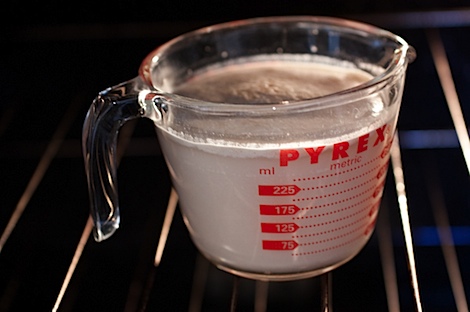 I used my lunch break to work on homemade focaccia. I used the same recipe as last time.
Since my yeast didn't work out so hot last time (though thank goodness it didn't affect the delicious flavor), I tried a couple things based on suggestions from my twitter friends.
Change #1: I let the yeast/sugar/warm water cure in the stove. I turned it on warm just before putting the yeast in…then I turned the oven off, so it was warm but not hot.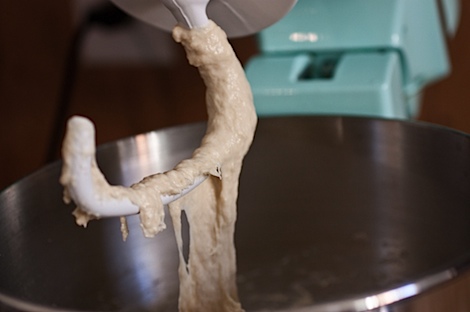 I still used my KitchenAid to knead the dough…just like that commenter said to do (see previous post on focaccia for the note).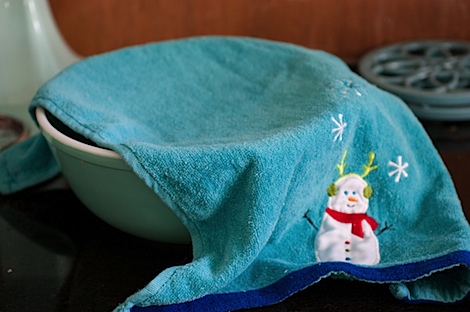 Change #2: I let the dough rise in the oven using the same method as above – turn it on warm, add item to rise/etc and turn oven off.
Change #3 (not related to yeast): Instead of using coarse salt, I used my fancy pink salt. I figured…why not? I already spent the money on it and there seems to be a ton leftover from my first caramel experiment.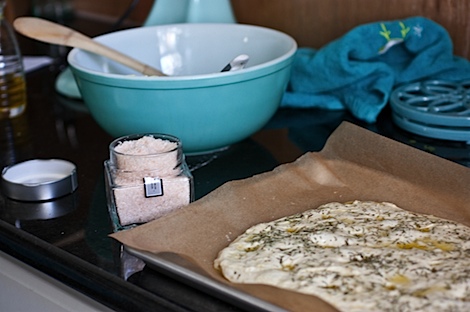 Homemade focaccia is a wee bit messy, but overall quite simple. The ingredient list is short and the work involved is not much at all. Dare I say focaccia from scratch is easy?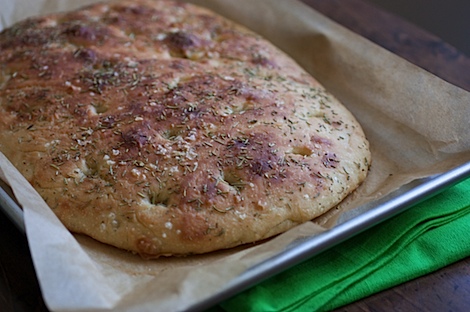 Even if you can't get your yeast to work right (which by the way…it didn't quite seem to pan out for me this time (I'm starting to think I need new yeast, even though this one isn't supposed to expire till late 2011), you should get something tasty and chewy like this.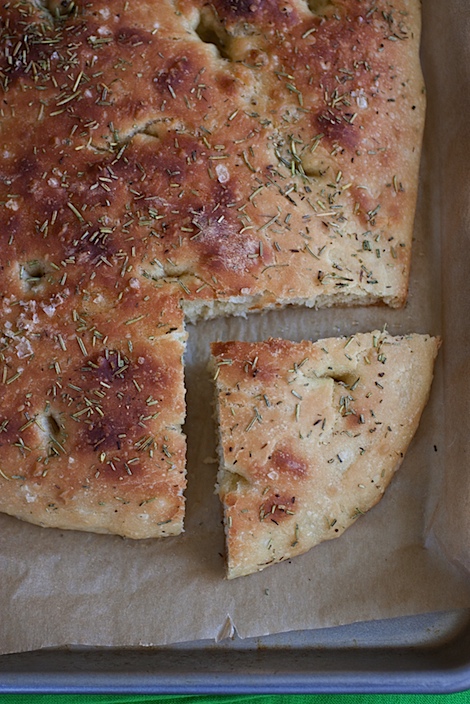 PS It's pretty much vegan (unless you count yeast – I've heard vegans can be on the fence for this one, though since I'm not vegan, I'm not certain…though there could be a vegan substitution).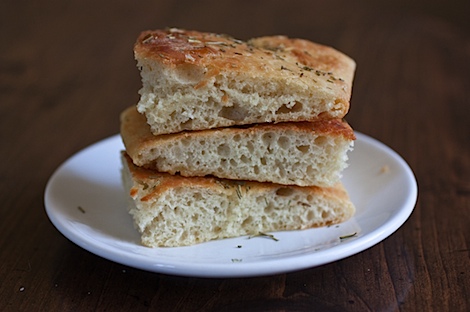 The recipe was a success again! I'm only hoping to try some different toppings next time – maybe pickled veggies or slices of tomato? Hmm…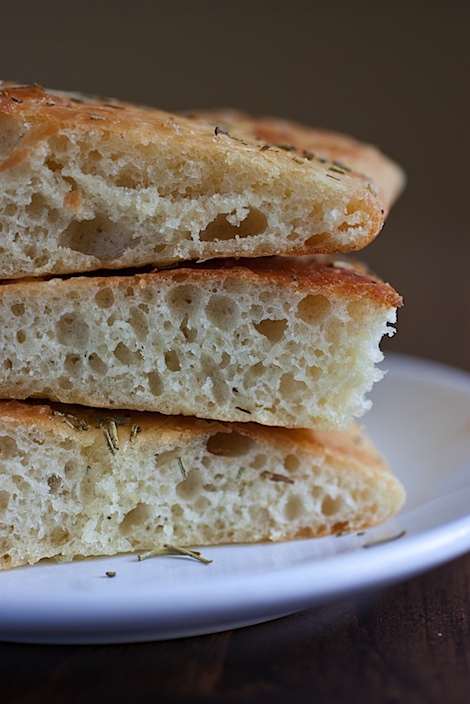 I'd really like to try some other homemade breads…I'm a carbaholic!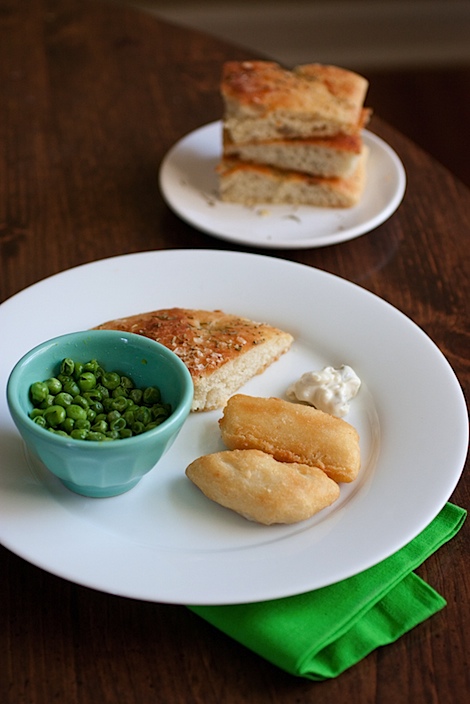 Since I used my lunch break time to bake, I whipped up a quick lunch – just TJ's breaded halibut, frozen peas, and some of the focaccia…fresh from the oven!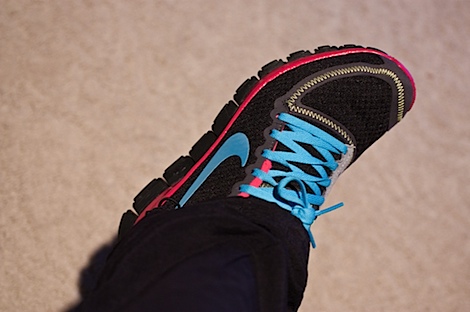 I taught Zumba tonight. I told my class about my new quote-inspired Zumba shoes and that I hoped that they would remember to love themselves more and take the thought with them after they left class.
I also led one of the new songs I choreographed – Eyes Like Yours by Shakira. It has a very cute body/hip twist in it! 😉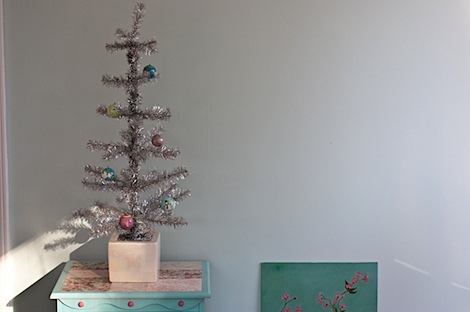 Check out this tiny silver tree in my sun room.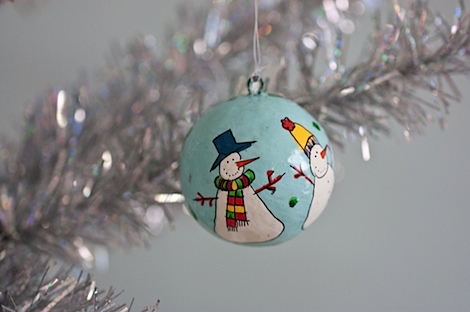 My MIL got hubby and me these cute little ornaments and I think they go perfectly with this tree.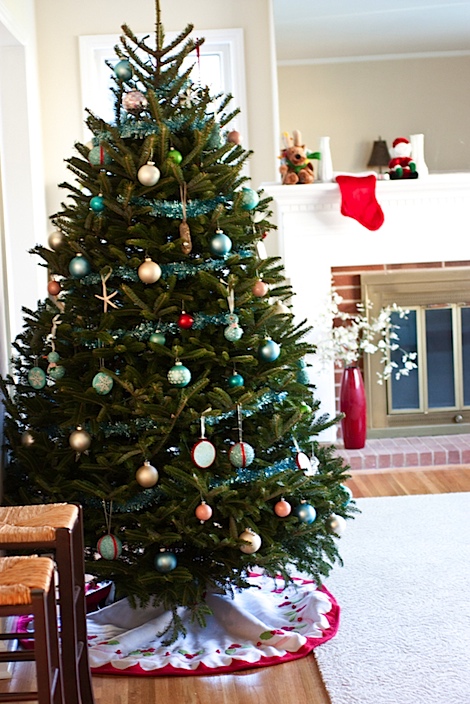 And here's the main event. We did it! We finished decorating it!
Dear running friends, please give me some tips! What do you eat before you run? How long before you run should you eat it? I know I usually try to eat small meals about 2 hours before Zumba…wasn't sure if it was the same. Also, the 5k is in the morning and I'm hoping to get as much sleep as possible. Thoughts? Suggestions welcome! 🙂