9:30 am – Coffee + Cheese Toast – Content (5)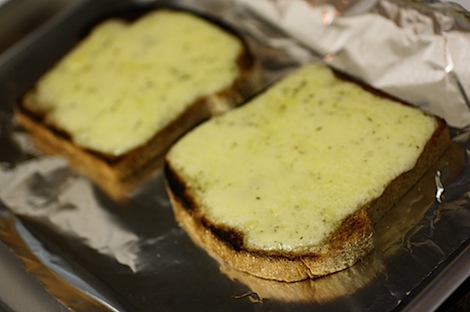 We had a little bit of cheese and a few more slices of bread left by this morning – both on the verge of spoiling, so I did a repeat of last night's dinner and made cheesy toast (toast, top with cheese, melt under broiler, enjoy).
I did two pieces this time – 1 for me and 1 for hubby. I prefer PB or almond butter toast in the AM, but that stuff will last longer than my cheese will.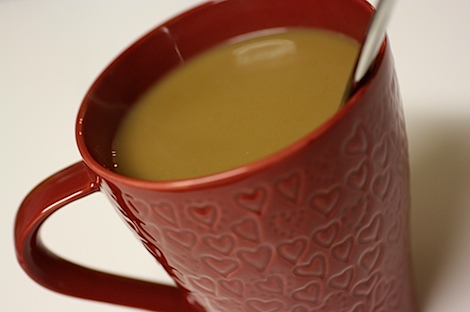 I brewed TJ's Bolivian coffee, which I enjoyed with my soy creamer…I'm so loving this soy creamer. I wonder if it will help me kick my Soy Latte cravings? Hmm…
1:30 pm – Soup + Buttered Toast – First Signs of Feeling Full (6)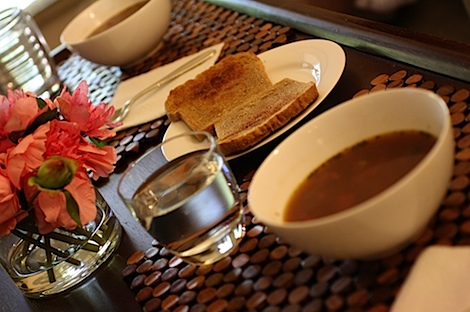 I was caught up working on my project this afternoon, so we just re-heated some frozen soup and had even more toast – this time buttered. Hubby and I need to make another big pot of soup so we can restock our freezer for lazy meals like today.
7:30 pm – Hamburgers + Fries – Full (7)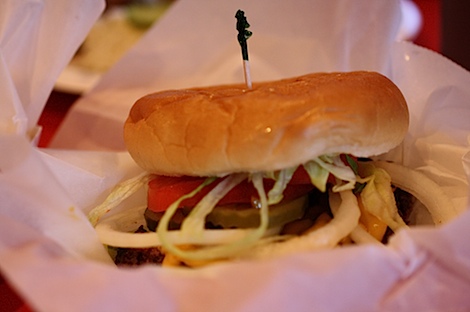 We hit up a local burger joint, the Penguin Drive-In , for dinner. I had a regular burger with cheese, lettuce, onion, tomato, mustard, and ketchup…and also…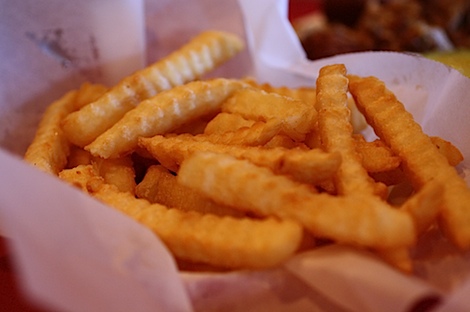 …with fries and a coke. Dinner was delicious – I love how they handform the patties here. This place was even featured on Diners, Drive-Ins, and Dives ! The Penguin has an eclectic mix of customers and a real rock + roll kind of feeling to it. I love how casual it is in there, but I really go for those delish burgers!
Who's excited about the upcoming week? I am looking forward to my 2nd annual Pink at the Plaza craft show happening. Is there anything special or out of the ordinary happening for you?