One year ago today, 5/24/2008, hubby and I got married in the Bahamas.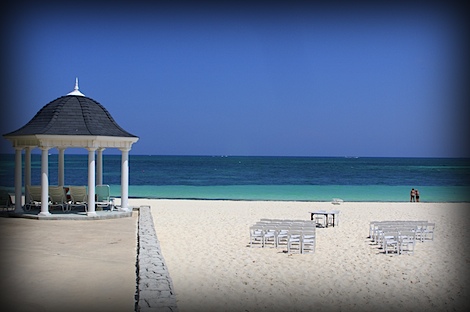 The day started out beautifully – blue skies, white sand.
One of my bridesmaids accompanied me to the salon to get my hair put in an up-do for the wedding.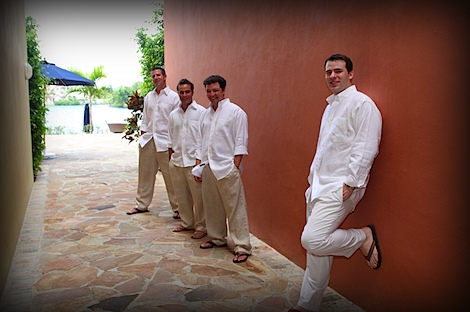 Hubby and the boys did some group shots with the photographer…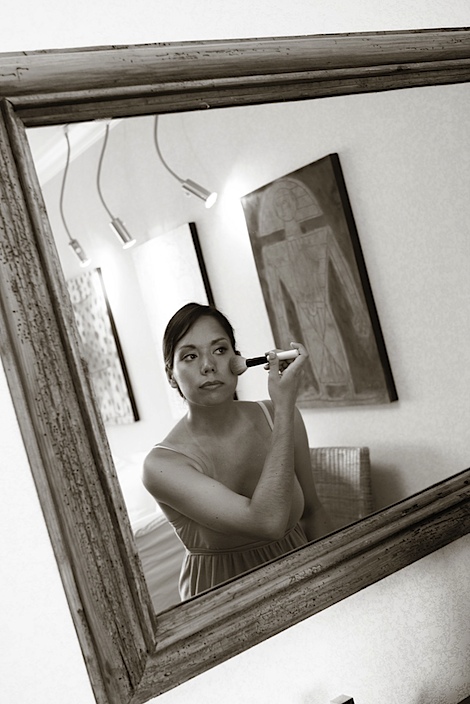 …while I was getting ready.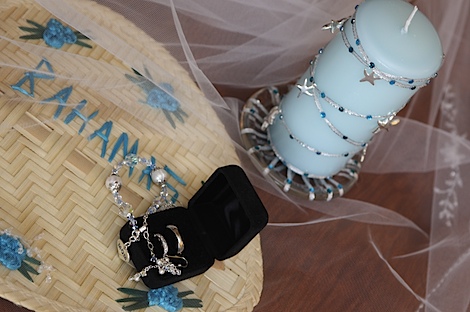 Wedding jewelry and a wedding candle from my co-maid of honor.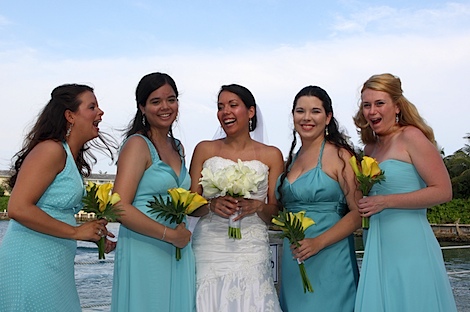 The girls took some photos.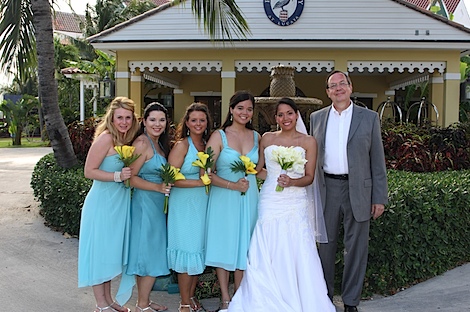 Dad showed up…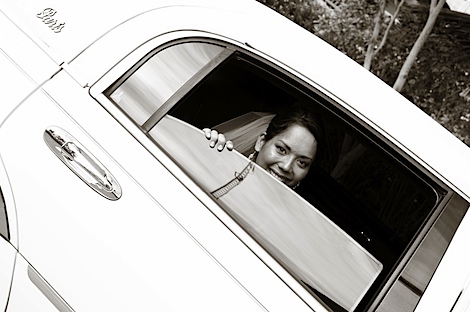 …and then we were off to the ceremony.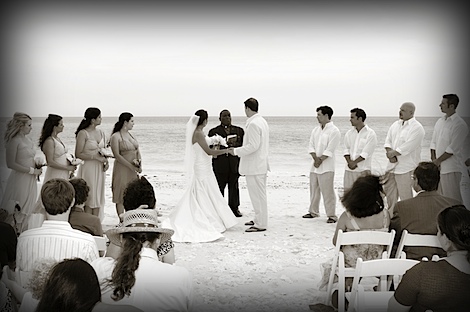 The ceremony was on the beach.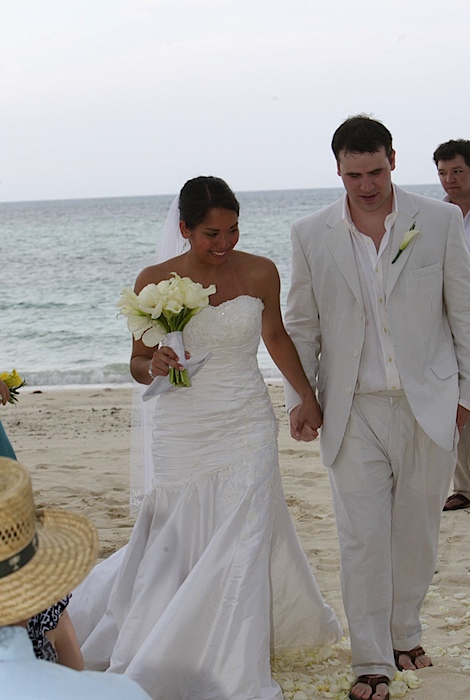 Officially married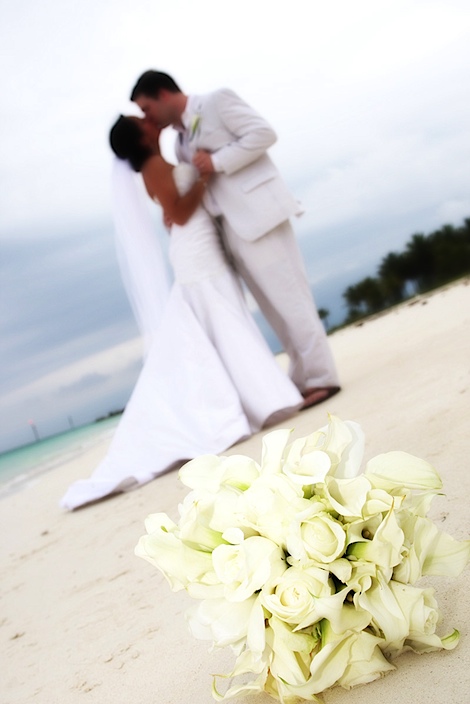 One of my favorite pictures from the wedding.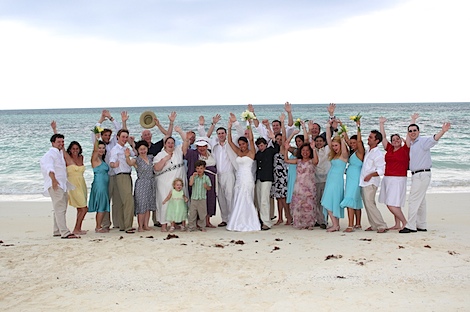 Group shot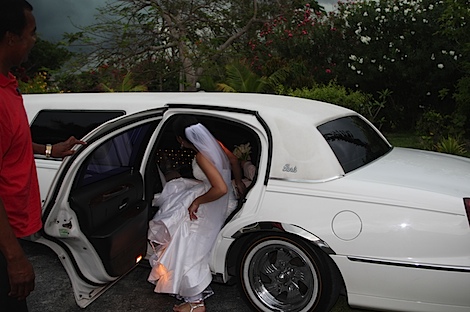 Then, we headed to the reception. It ended up raining on the way to the reception, but they took care of us and the weather nicely. At least it didn't rain while we were getting married on the beach!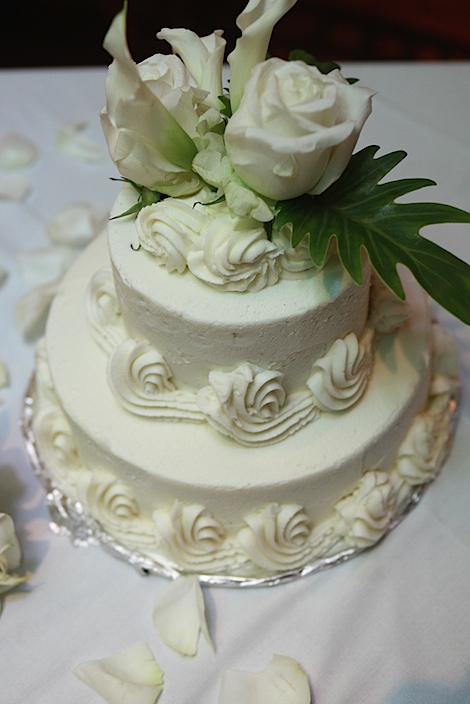 Wedding cake (one of my fave parts of weddings, in general)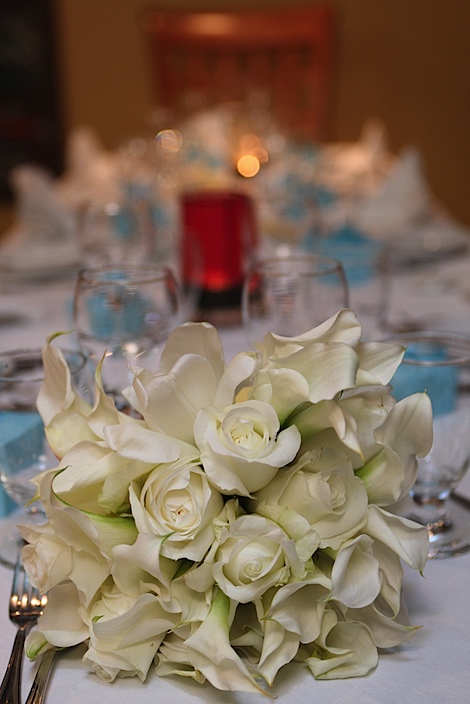 Bouquet on the table – turquoise favor boxes in the background.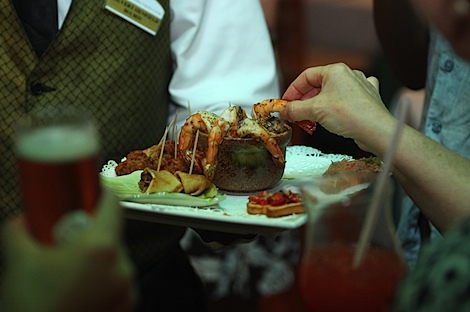 Yummy appetizers (I had pictures from the dinner, too, but those were also lost when my camera ended up missing by the end of the night…still can't believe it's gone along with all my personal photos from the wedding.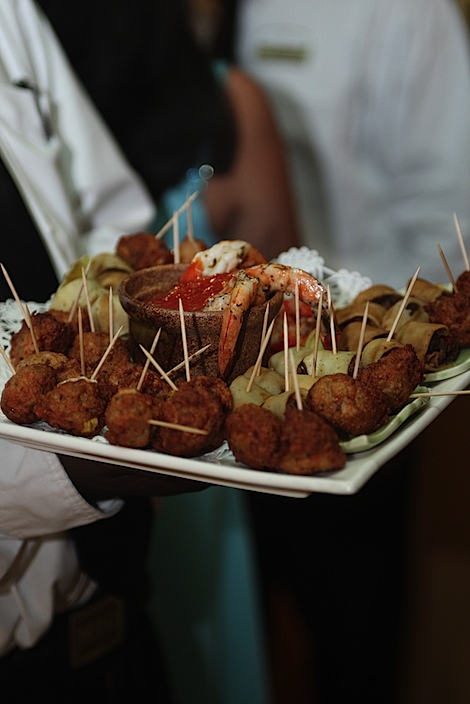 More delish eats. Dinner was pretty fab, too.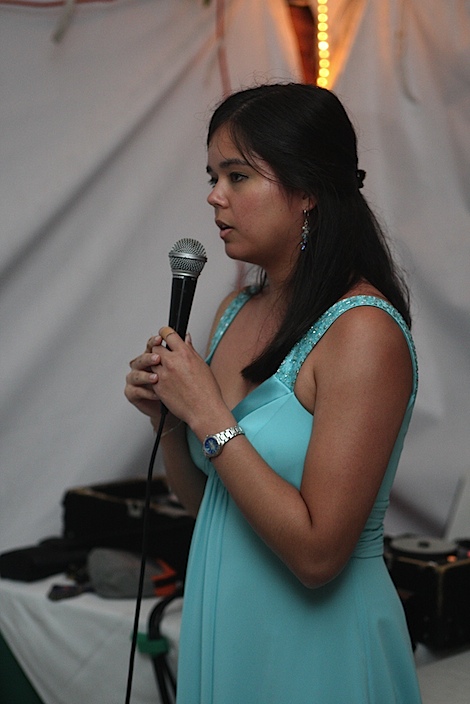 My sister surprised us by singing a song for the whole wedding group.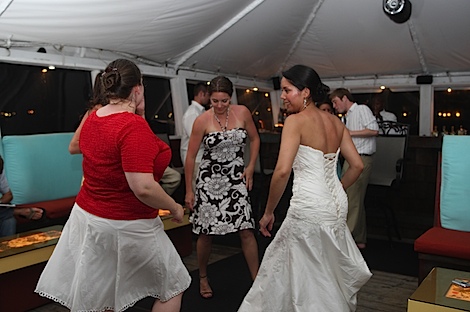 Then, we moved the party to the outdoor area and danced the night away.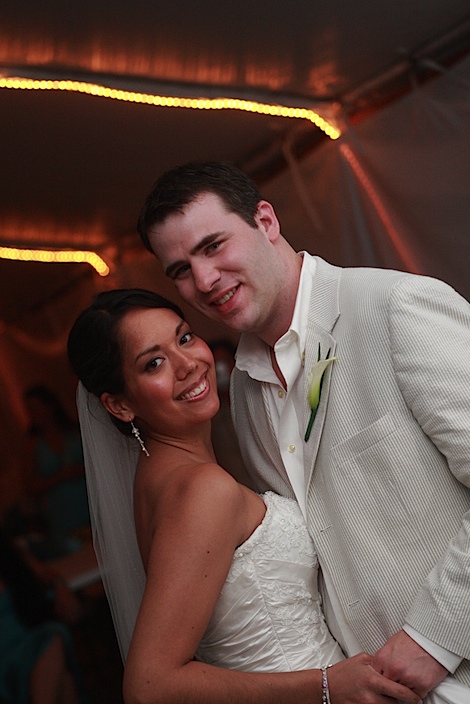 Hubby and I had an amazing time and everyone else seemed to really be enjoying the evening, too. We were so pleased with how everything turned out – it was perfect!