As a Foodbuzz Tastemaker, I recently had the opportunity to try out a new Buitoni product – their Buitoni Riserva Wild Mushroom Agnolotti made with 100% natural ingredients.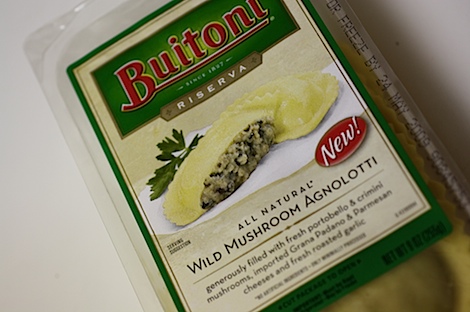 From the web site:
A blend of earthy mushrooms, including sweet, rustic portobellos and delicate criminis, creates an impeccable pairing with fresh-roasted garlic and imported grana padano and parmesan cheeses, wrapped inside thin layers of stone-ground semolina pasta.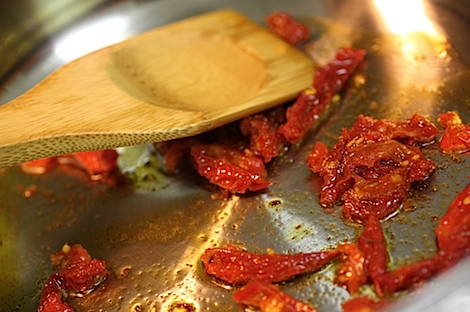 I decided to do a play on a Giada recipe I like, Giada's Ravioli with Creamy Tomato Sauce, except I started my dish by sauteing some sun-dried tomatoes in the oil they're packaged in.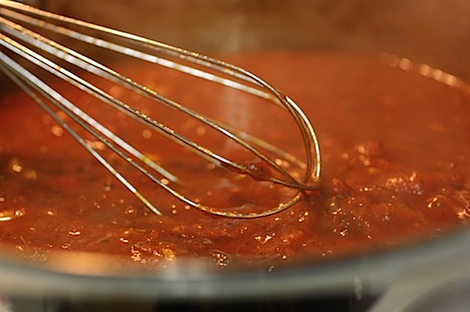 Then, I added 2 small jars of Trader Joe's marinara sauce and heated the sauce through.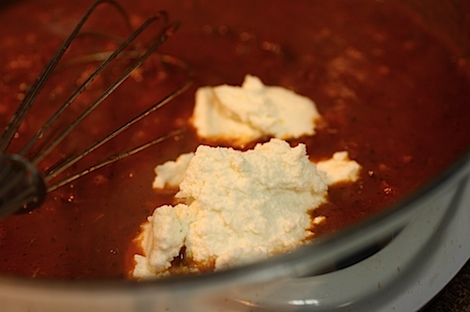 When the sauce was hot, I added some ricotta – just a couple tablespoons – I didn't really follow the recipe but more so the idea.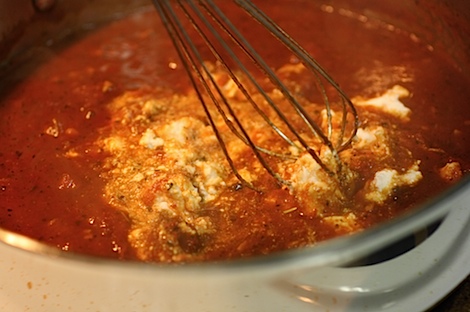 Then, I mixed, mixed, mixed!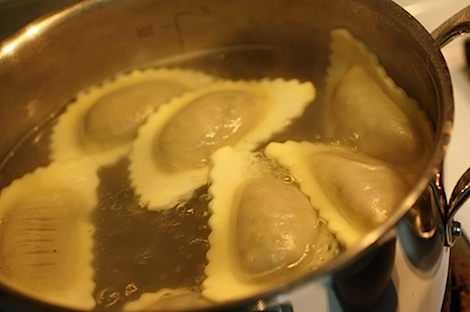 Meanwhile, I cooked the Buitoni pasta.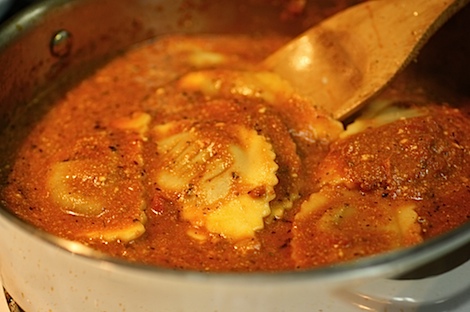 When the pasta was done cooking, I added a bit of the pasta water to my sauce and then moved the cooked pasta directly from the pasta pot to the sauce pot using a strainer. I tossed everything together, and then it was time to eat.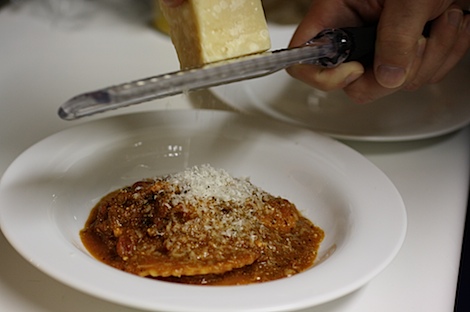 Hubby topped my pasta with some fresh-grated parmesan cheese.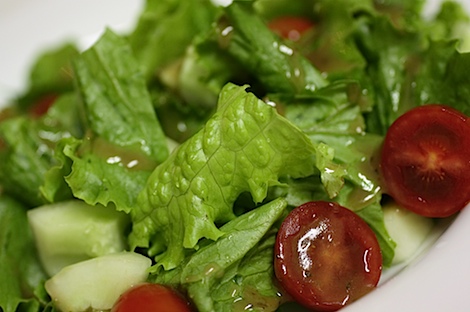 We had some salads with organic lettuce, cucumber, and cherry tomatoes to go with the meal.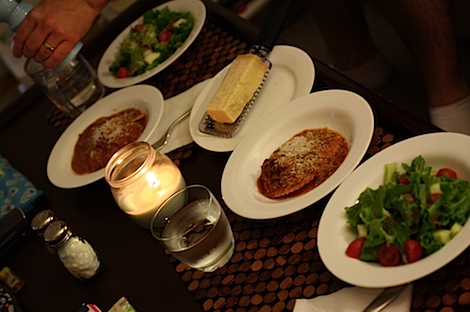 All together now.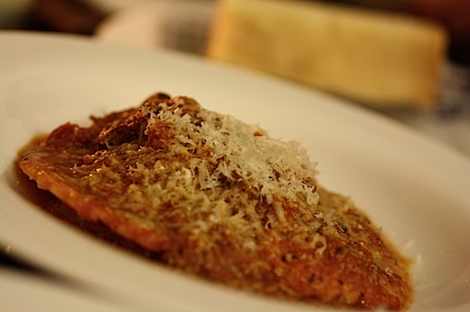 Hubby and I really enjoyed the pasta, which surprised both of us a bit, I think, because neither of us like mushrooms! I am working on growing my palate to enjoy them more, but like them or not, we both thought the ravioli was quite good. Hubby actually said the pasta was one of the best raviolis he's had and he actually preferred it over cheese and meat-filled ones.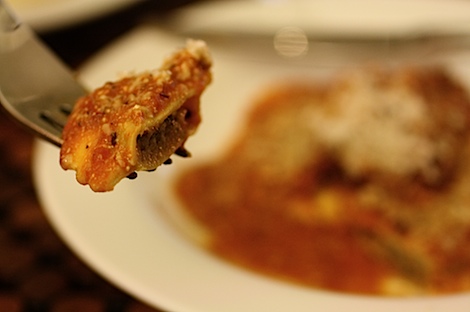 I think I may actually prefer this pasta over the meat and cheese-filled ones, myself. The flavor was simple but nice and the pasta was certainly convenient. We kept it in the refrigerator till we were ready to eat and when we finally were, dinner was ready in under 30 minutes. The new Buitoni pasta seems like a winner, and I look forward to seeing it in stores soon.
Thanks Foodbuzz and Buitoni for this delicious tasting opportunity!