I know…the title sounds like a bizarre combo, but that's how Saturday started out…
Donuts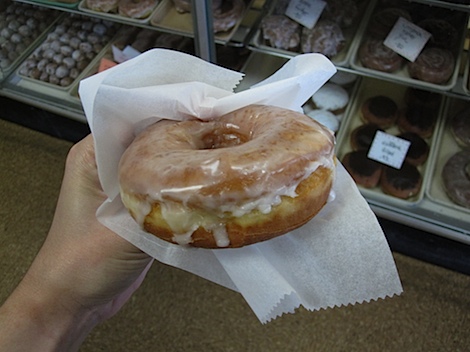 Hubby and I headed out to a local bakery that makes my fave-ever donuts to pick up some breakfast. I ate 2 of these amazing glazed donuts…they are just so good.
Dogs
We walked around the shopping center where the bakery is located and tried to go into the pet boutique in the center but they were closed for Petapalooza . We had totally forgotten about Petapalooza! We went home to look up the info for the event and realized since it was 11:30 am, we had already missed most of the event. We decided to make a last-minute effort to attend the last couple events and to get Bailey some fresh air and headed over.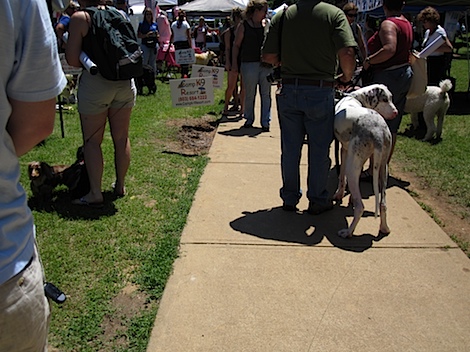 Petapalooza was set up at a local park. There were dogs of all sizes everywhere.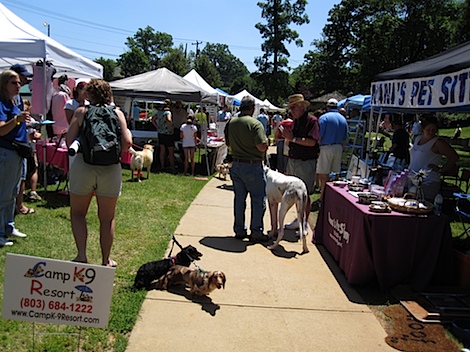 There were also tons of booths set up with vendors selling dog treats and pet-related business pimping out their businesses.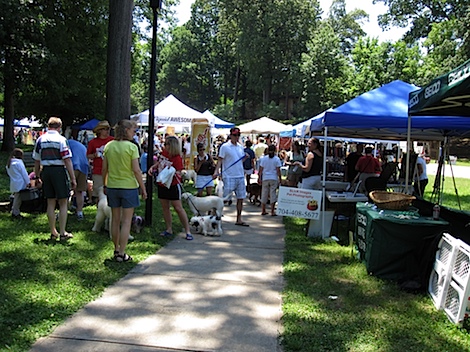 We wandered around the booths with Bailey and picked up some information.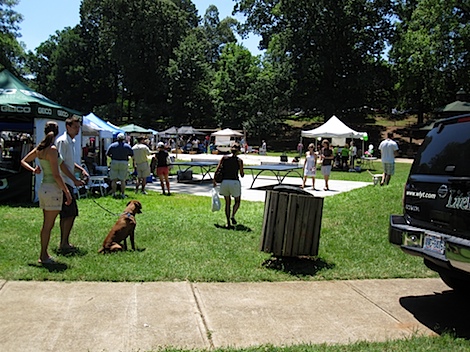 By the time we got to the end of the booths, it was time for the last event – an agility demonstration.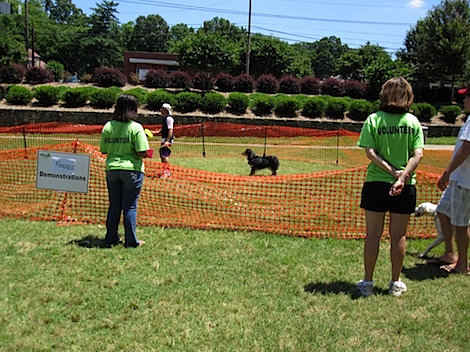 We headed over to the demonstration area.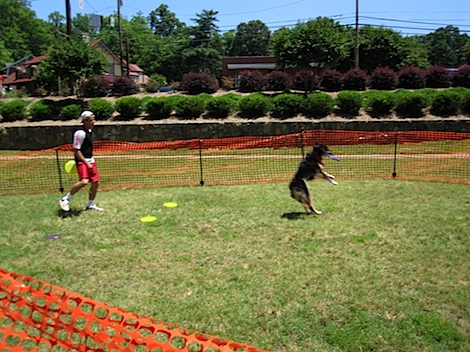 There was a guy running a demonstration with dogs and frisbees flying everywhere.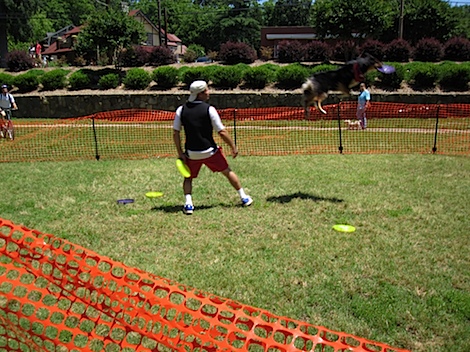 Look how high up that dog jumped!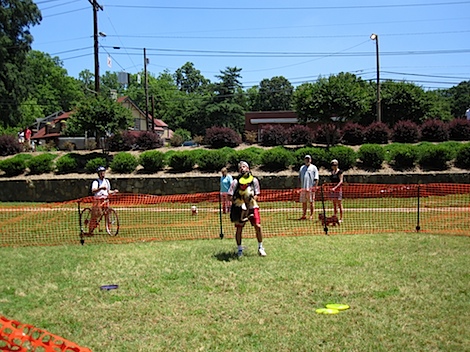 Aww…
The demo went on, but my camera battery died, so I couldn't take any more pictures. We didn't stay out too much longer because it was soooo hot outside! We stayed through the end of the demo and then walked Bailey around a bit longer before heading home.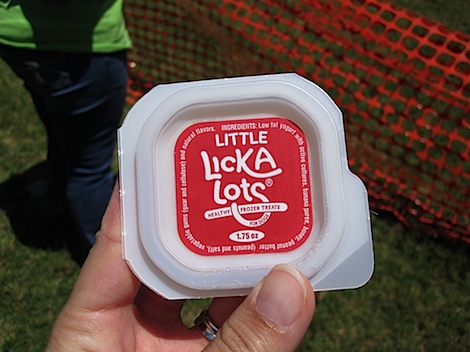 Bailey got a special frozen dog treat before we left the park. Lucky little guy!
Light Lunch
Since breakfast had been so decadent, I decided to balance my eats out with a healthier lunch – edamame and Barney Butter toast on Great Harvest Flax Oat Bran bread.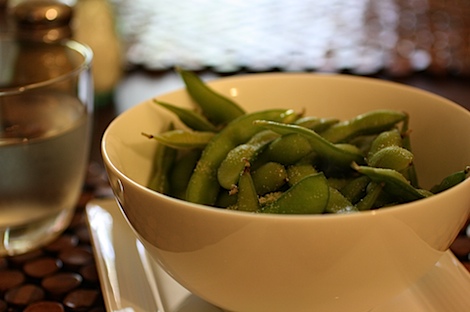 I love having edamame around for snacking because it's so convenient – you just leave it in the freezer till you're ready – boil water, added beans, cook, drain, sprinkle with salt…done and done.
I enjoyed lunch whilst catching up on my DVR'ed Food TV shows. Ina Garten made a lovely zinger tea on one of the episodes, which reminded me that I had some zinger tea in my pantry.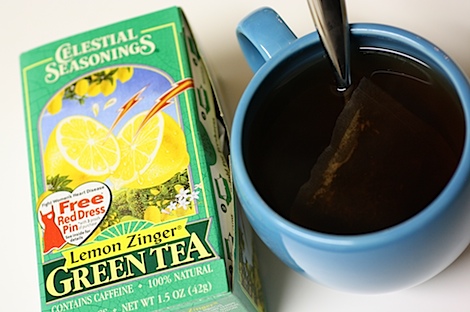 Celestial Seasonings Lemon Zinger Green Tea proved to be a nice post-lunch beverage to enjoy with my Food TV shows. I just wish I had some of the standard zinger teas on hand…hmm…mental note – pick up zinger tea at the grocery store.