We had our second annual Pink at the Plaza , a craft show benefiting the Avon Walk for Breast Cancer, yesterday – Saturday May 2nd, 2009. Since I co-organize this event with Lucas, the operations manager of the Charlotte Avon Walk for Breast Cancer, I was really worried about the potential rain I'd read about all week. I spent most of the morning stalking the weather radars, dopplers, and any other type of weather forecast tool I could find to gauge the weather. All signs pointed to rain, but I had high hopes that we wouldn't get any.
I met up with Lucas around 7:30 am to start setting up our venue, marking spots, etc. We got all the spaces marked pretty quickly, which was good because I had to set up my booth, still, since I was one of the jewelry vendors.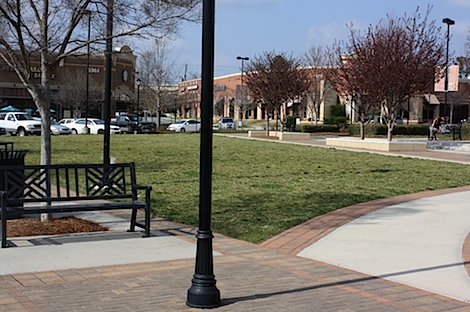 Here's what the space looks like when it's empty.
Set-up in progress…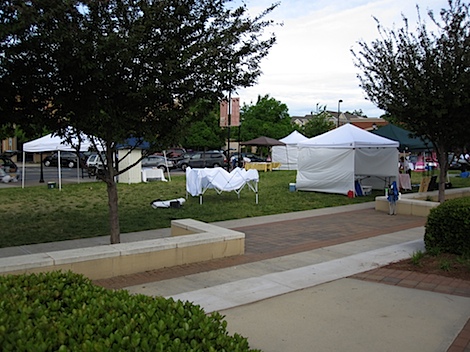 …and more setting up.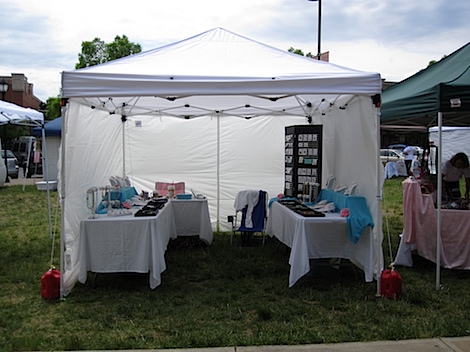 I got my D Celestine booth put together pretty quickly, thanks to lots of help from hubby and a little help from Lucas, too. After setting up my booth, I made a run to Starbucks for caffeine.
The morning started out slow and we even got a light sprinkling of rain. Though I was a bit worried about the rain continuing, I maintained positive thoughts and the rest of the day turned out to be absolutely beautiful! The morning was cloudy and cool but the afternoon quickly turned to sunny and hot!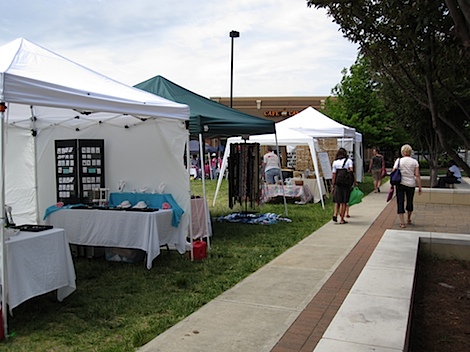 My row.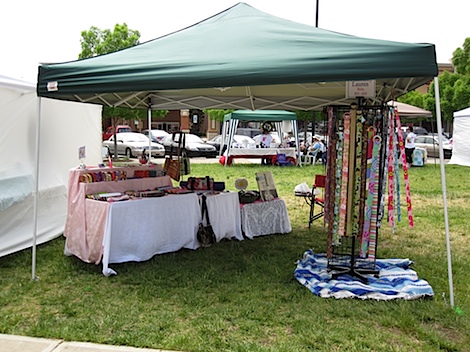 My booth neighbor – Fashionably Lauren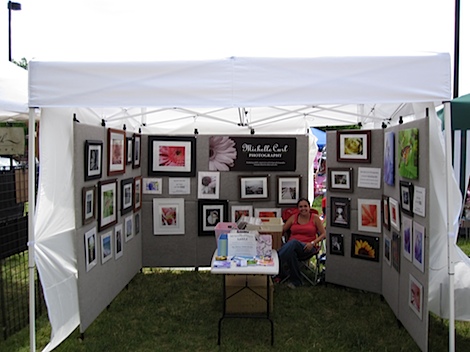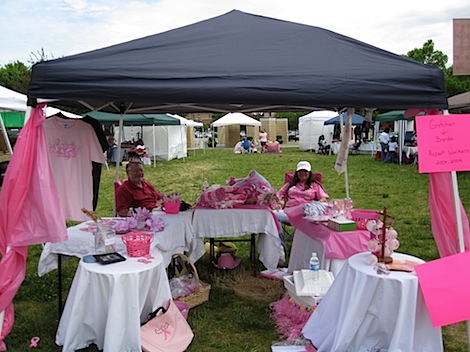 You could tell some of the vendors were Avon Walk for Breast Cancer Walkers by all their pretty pink displays! I love their spirit!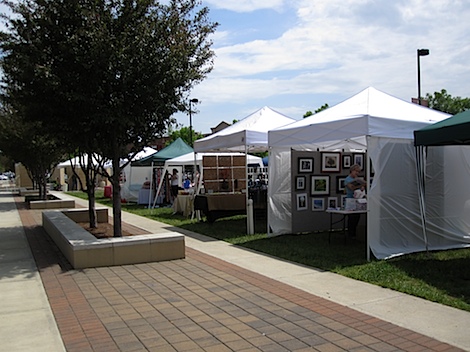 Look at those blue skies!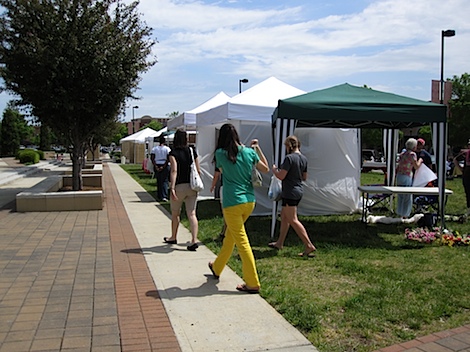 Blue skies and fluffy white clouds – I loved the weather!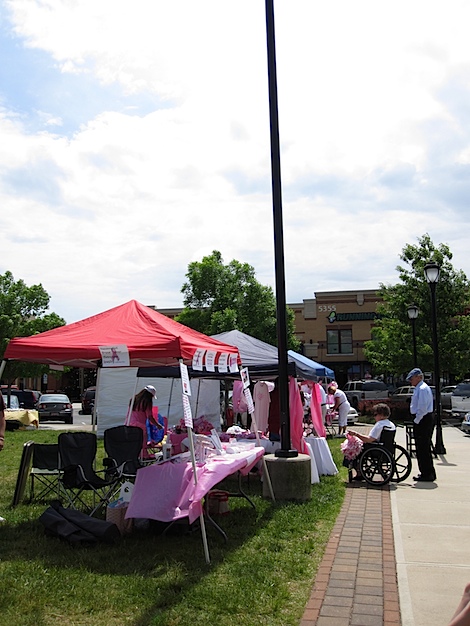 When the sun started coming out, the people started coming out, too.
We had a fair number of people come through but I was mostly excited about the beautiful weather. Though the turnout wasn't what I hope it will one day be, I think this year's event was twice as good as last year's event! I made some notes for takeaways to improve for next year, but for now, I'm just happy to see all my hard work come together on the event day. I can only hope to improve the event each year as I think Pink at the Plaza will grow to be a well-established Charlotte craft event one fine day. Considering we're only in our second year of the event, I think everything went wonderfully! I also got some great advice from Tammy, founder of Laugh for the Cure , who stopped by to say hello and check out the event. Tammy helped remind me that getting from Point A to Point B (first craft show to well-established event) isn't an overnight occurrence so the game-plan is to improve every year. So far, so good!
A special thank you to all my friends who stopped by PATP – thank you so much for your support!
I created a Flickr Group if anyone would like to see more photos – click here to view the Flickr . For some reason, the group isn't showing photos, but the Pink at the Plaza photostream is working, so I just linked to that instead. Check it out! 🙂