Sorry for not posting yesterday, but I was up late getting ready for my craft show (Pink at the Plaza ). More on the craft show later…it's been a long, but great day, but I'm tired and want to relax on the couch w/ hubby and Bailey for once. 🙂
7:30 am – Coffee – Content (5)
I started Friday off with the usual – FM Spring blend with soy creamer and sugar. I totally forgot to take a picture though – sorry!
8:30 am – Coffee + Bagel Day Friday – First Signs of Feeling Full (6)
When I got to work, I got more coffee – brewed – Chocolate Caramel Truffle…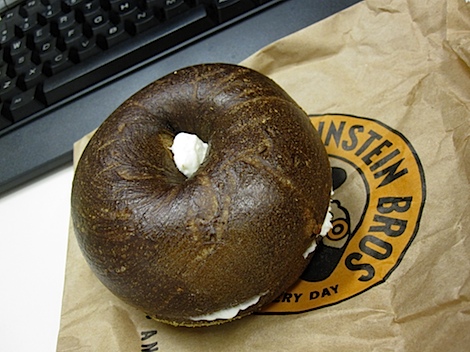 …and, for Bagel Day Friday, I had a pumpernickel bagel with reduced fat shmear.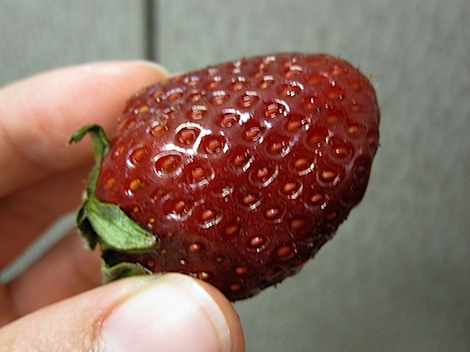 I also had some strawberries (about 5) – I should eat fruit more often for breakfast!
1:30 pm – Sandwich + Cheetos – First Signs of Feeling Full (6)
I had another sandwich and the other 1/2 of my small bag of Cheetos leftover from the previous day for lunch.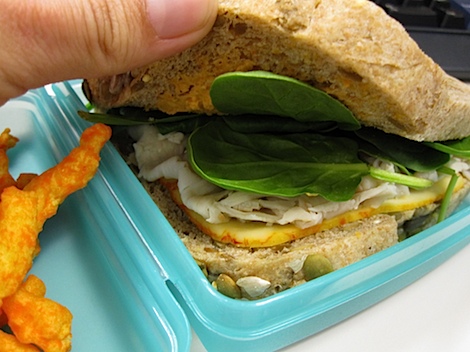 The sandwich was another repeat from earlier this week – Dakota bread, muenster cheese, turkey, organic baby spinach, and TJ's chipotle hummus.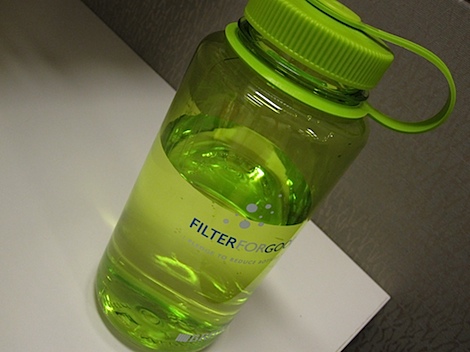 Mas water for lunch and to drink throughout the day. I love how this thing helps me both hydrate my body and be green.
4:00 pm – Clif Energy Bar – Content (5)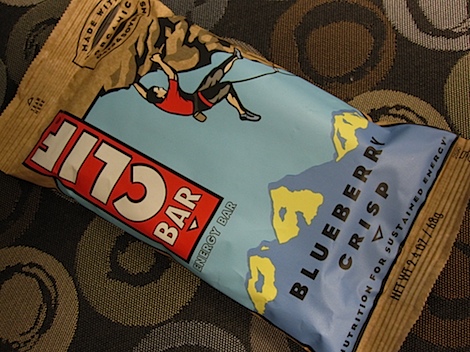 For my pre-Zumba snack, I had a Clif Energy Bar in Blueberry Crisp.
This flavor is still one of my faves.
5:45 pm – Zumba – Happy
I had zumba on Friday and it was, of course, a blast! We did a nice hour-long workout and the best part – my zumba pants came in so I got to dance in my official zumba pants (photos to come later).
And, check out this chick's zumba shoes! Her husband drew the designs on them…don't they look like they came this way from the factory? Amazing!
8:30 pm – PF Changs – Content (5)
Since I was frantically rushing around all night trying to get ready for my craft show and making last minute jewelry designs, Hubby was in charge of dinner.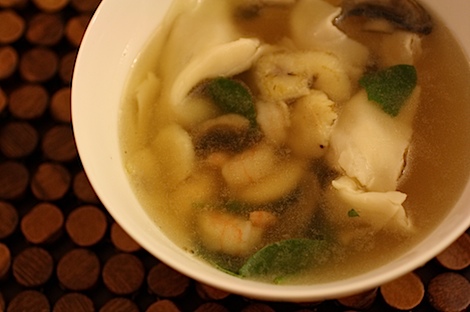 He ended up being a total sweetheart and bringing home one of my faves: PF Changs. We started with the won ton soup.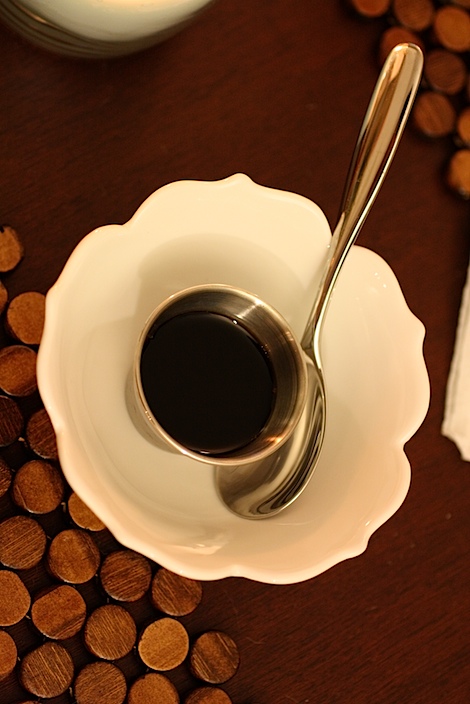 I had to put my soy sauce in a little container because we have a huge bottle of it in our fridge and no small container to serve it in.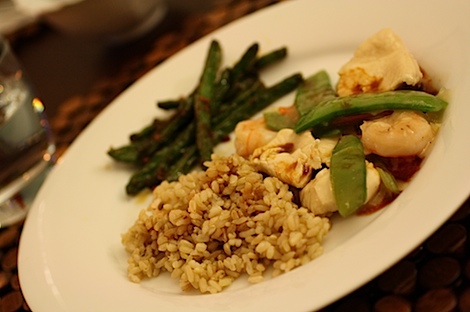 For dinner, we had Moo Goo Gai Pan, which although a bit bland is one of my faves (esp with some soy sauce on top). We also had brown rice and spicy green beans (so good!).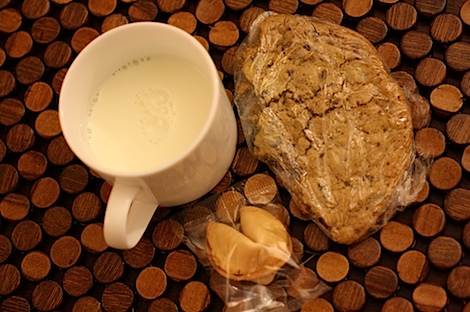 I pigged out a bit on dessert – 1 fortune cookie, the other 1/2 of my oatmeal chocolate chip cookie from yesterday, and a wee bit of 2% milk.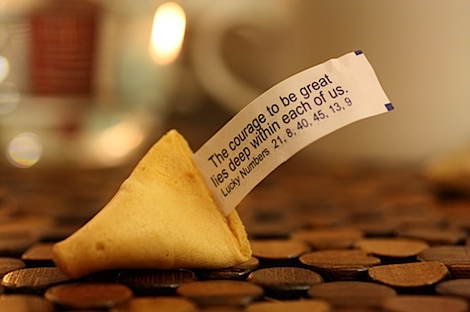 Since it's been awhile since I last shared (click) a fortune with you guys and I think this one is extra fab, here's my fortune: "The courage to be great lies deep within each of us." I thought this was especially fitting as it was the perfect boost of encouragement I needed to remind me to be strong and think positive thoughts about my craft show that was fast approaching in less than 24 hours. Rain or shine, I reinforced the idea of making the most out of it and spent the remainder of the night planning and packing accordingly!
I have some photos from Pink at the Plaza to share, but I'll have to blog those and today's eats tomorrow…Im exhausted!