10:00 am – Coffee + Bacon, Egg, and Cheese – First Signs of Feeling Full (6)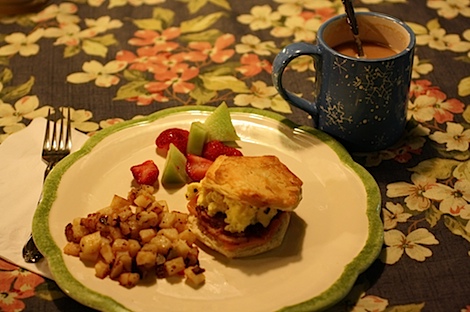 For breakfast, my MIL made bacon egg and cheese biscuits with a dab of honey butter, hash browns, and fresh fruit. I also had some vanilla coffee.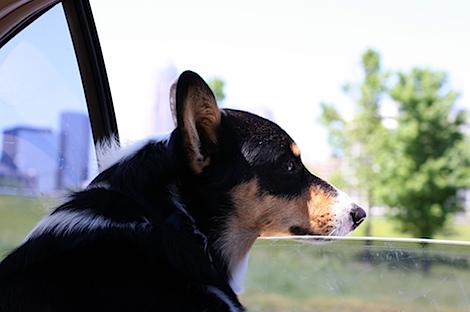 We watched hubby's mom open her presents and then it was time to head back home.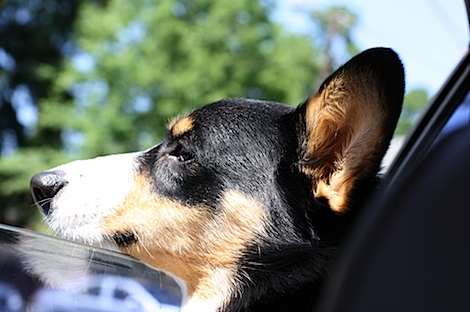 Bails loved sticking his head out the window.
2:00 pm – Qdoba – First Signs of Feeling Full (6)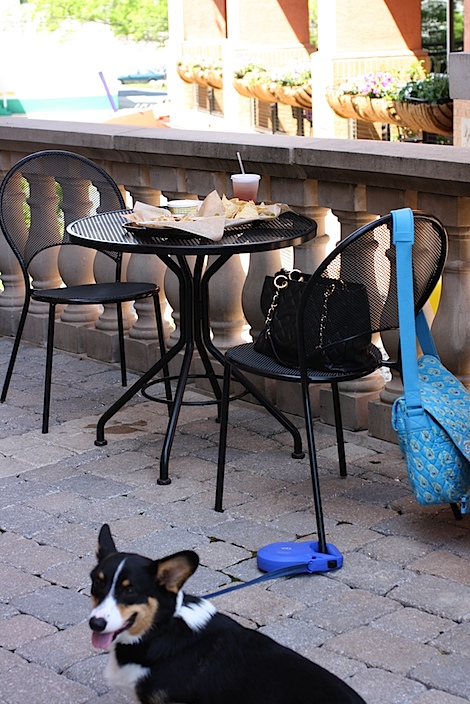 Hubby and I hit up a local shopping center to enjoy a late lunch/snack outdoors with Bailey. The weather was soooo gorgeous outside, I'm so glad we got to spend some time outdoors.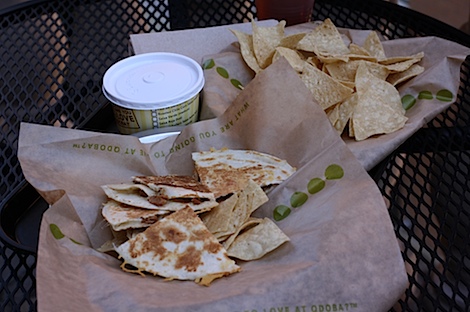 Our snack wasn't the healthiest, but it worked: chips + queso and a kid's meal chicken quesadilla.
When we got home, I started on a long list of to-dos:
Friday's blog post makeup
Load of dark laundry
Jewelry order – breast cancer earrings
Saturday's blog post makeup
Jewelry order – Giada necklace
Load of dark laundry
Grocery shopping at TJ's
Unpack
Cook dinner
Work on secret project
It's been a long day, but I'm done with everything except the last item since I forgot to include tonight's blog post on the list. I love being productive!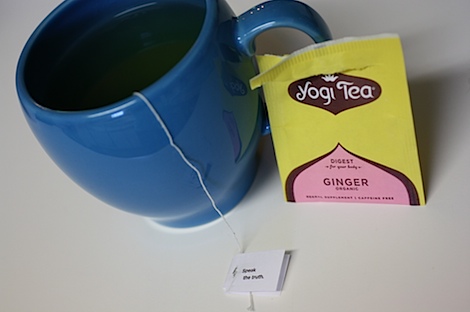 Shortly after starting my to-dos, I made a quick mug of Yogi Tea Ginger tea , which is always a nice treat, especially with a wee bit of honey.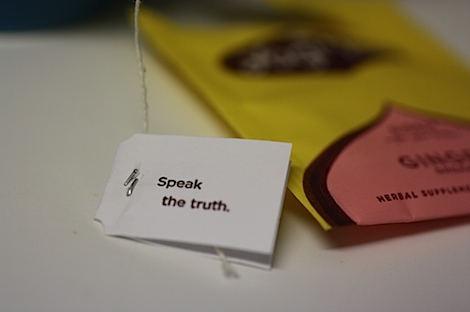 Yogi tea quote of the day: "Speak the truth"
8:00 pm – While Bean Chili – First Signs of Feeling Full (6)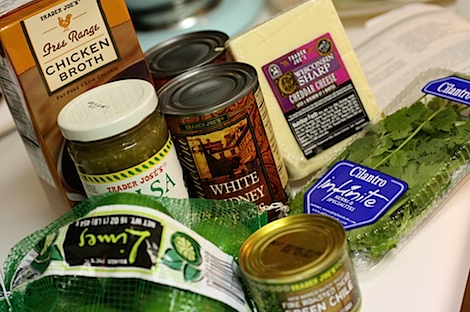 Since I've been eating pretty decadently lately, I decided to try to do something healthy for dinner – White Chicken Chili by Ellie Krieger – a recipe from my Small Changes, Big Results book .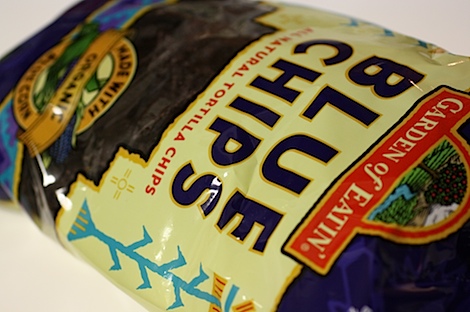 Remember those corn chips I found awhile back? I decided to bring those Garden of Eatin Blue Corn Chips out to go with the chili dinner. I really wanted to make cornbread, but 1. I forgot to buy some cornbread mix at the store and 2. we had salsa leftover that needed to be eaten, so I figured chips would do the trick.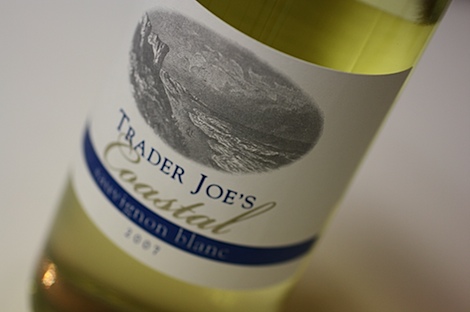 We also got some vino to go with dinner – Trader Joe's Coastal Sauvignon Blanc – not too shabby.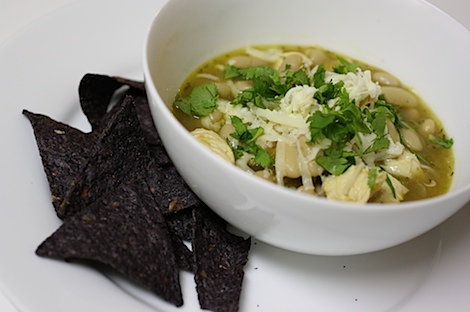 The soup was really good.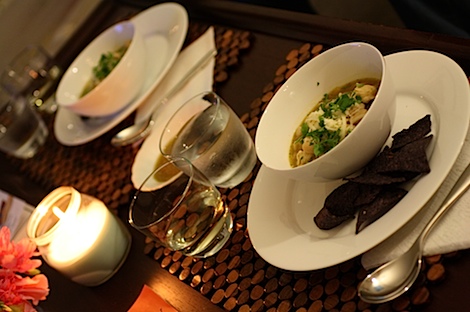 Both hubby and I really enjoyed our soups topped with fresh cilantro and some TJ's Wisconsin Sharp Cheddar Cheese, which was uber soft while I was shredding it – I can't wait to eat more later this week!.
The soup made a lot of servings, so I'll be enjoying more of this soup in leftover format…maybe I'll actually make cornbread tomorrow…hmm?
Happy Mother's Day!!!
Happy Mother's Day to my hubby's mom who always welcomes us with open arms.
Special thanks to my mom. I appreciate her more and more every day, and I'm more and more proud that I'm a lot like her. My mom has taught me so much over the years and I'm so grateful to have such a wonderful mom in my life. I love you mom!