I'm a little behind on posting, so the text on this one will be sparse. I stumbled upon a Comfort Food post over at Another One Bites the Crust last week when it was cold and rainy here. The next time I hit the grocery store, I picked up a couple small cans of fire roasted tomatoes in preparation of the next rainy day.
I didn't have to wait long. It rained last week and the Smoky Tomato Soup by Rachael Ray sounded perfect for the cold and dreary weather.
Here are some pictures from cooking: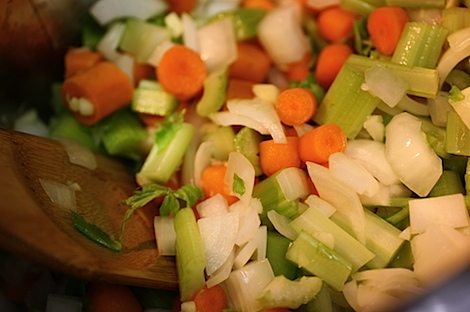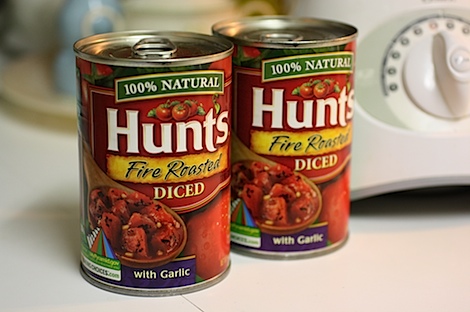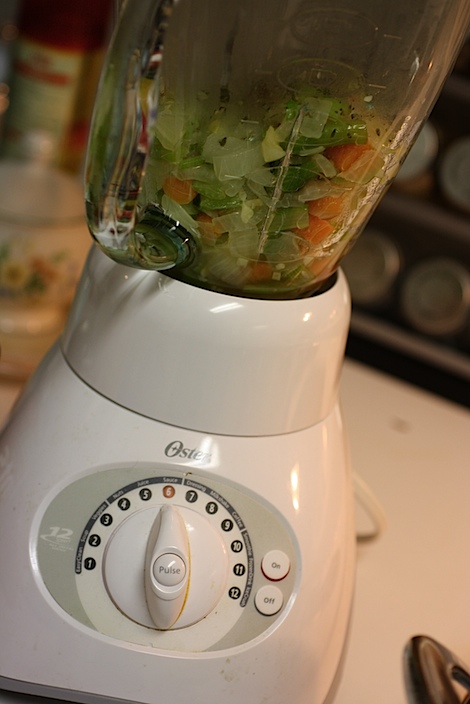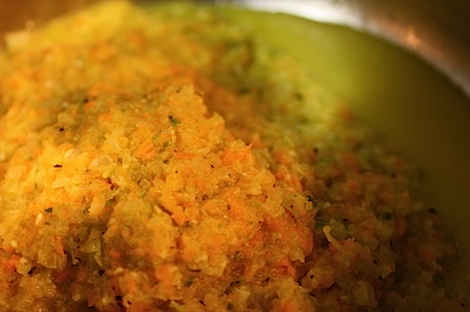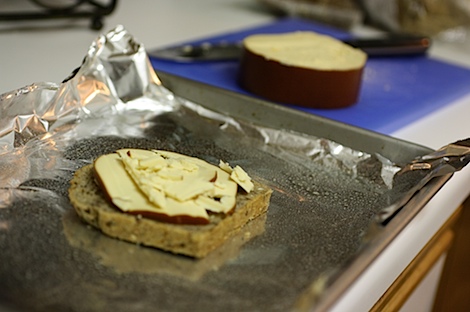 I tried to do cheese toast broiled in the oven, but the darn smoked gouda wouldn't melt!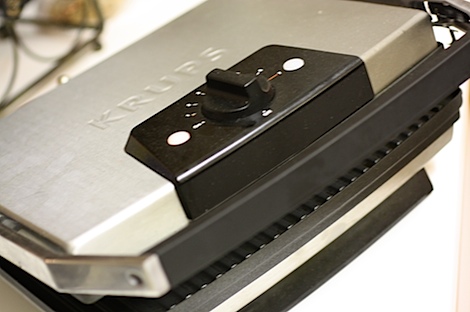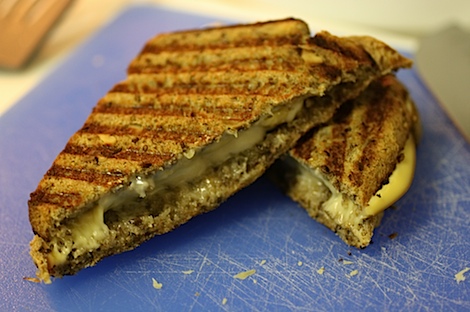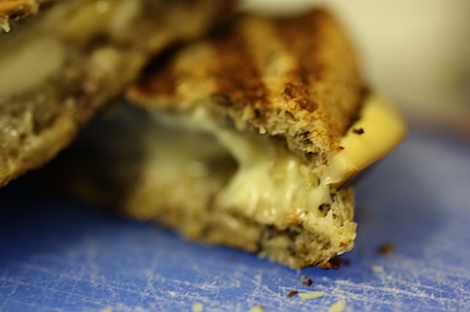 Paninis it was! I added some mozzarella cheese to make it extra cheesy.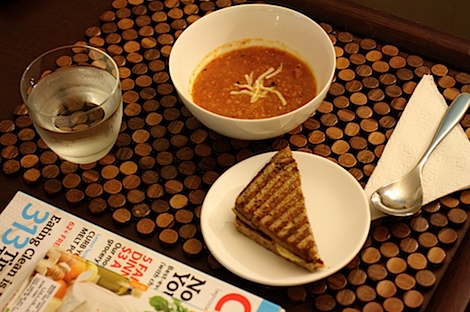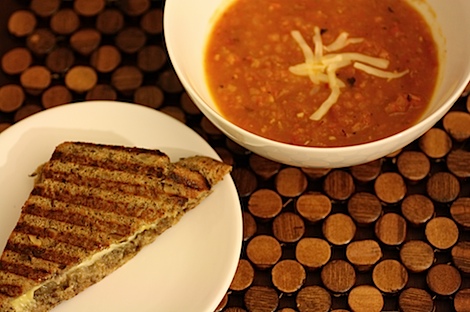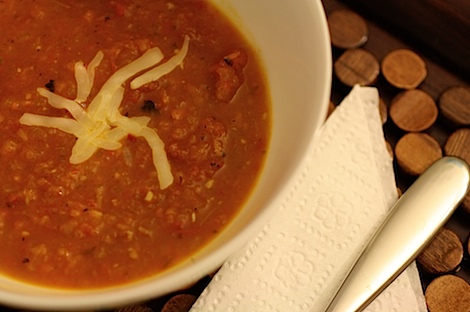 Simple and delicious!
Check out Another One Bites the Crust for a recipe. I pretty much followed this version but used 2 14.5 ounce cans and blended one can in the blender and left one for some extra texture. I also cooked the finished soup for a few minutes because my veggies were still a little too crisp for my liking. Easy-peesy recipe!