I have a TON of recap posts to make up for the last couple days (those business trips really throw me off!), but in the meantime, it's late, and I want to go have sleepy time. So, just a few tidbits for now…
First up…
I PASSED THE AFAA!!!!!!!!!!!!!!!! (check here for recap of the AFAA certification) I'm so excited and happy and proud and elated. That test was no joke and I was really worried I failed possibly both the written and practical portions. I just have to get my CPR certification to make everything final, but I'm just so happy that I DID IT! *jumping for joy* 🙂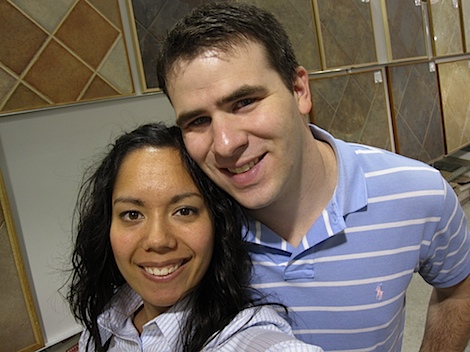 After receiving the good news about the AFAA, hubby and I went tile shopping. We've been in negotiations with a couple contractors over the last couple weeks and while we really like both of them and had a tough time choosing, we think we found our contractor. Either way, we're tiling over the kitchen floor and have to find the perfect flooring now. I want my kitchen to look like Giada's (the version before her Giada at Home kitchen), but they never show floors! I can try to match everything else, but I have no clue what the floors in Giada's kitchen looked like so we'll just pick out whatever we want.
The mailman brought me some goodies.
I received two loaves of Nature's Pride's new bread products to sample for free via the Foodbuzz Tastemaker's program.
I received a loaf of 12 Grain and a loaf of the 100% Whole Wheat. I can't wait to dig into these. I'm a BIG fan of their cereal and other food products, so I'm sure these will be just as great. I'll let you know!
I'm off for now to relish in my AFAA success…you guys have no idea how worried I was about passing the AFAA so the news is especially sweet! Now I just need to get 100% better so I can get back to zumba! I'm hoping to start going back to classes at a low level in the next week or two. Hopefully the home renovations allow me some workout time! If not, I'll have to make some! 🙂