We've been in the house for under a week and I've come to realize a couple things:
We have NO nice furniture. I thought our living room set was pretty nice till the leg broke off our coffee table. Doh! We basically need to start from scratch in the furniture department, save a handful of pieces.
Having no curtains or blinds stinks!
Trying to wait (to a later phase of a kitchen reno) to unpack your kitchen is a bad idea (or at least expensive and unhealthy since you end up eating out so much).
Packing select items (deodorant, soap, and other essentials) in an easy-to-find place is a good idea. I will do that next time.
Yards are AWESOME!
New paint stinks.
Bailey NEEDS some rugs – his poor paws don't agree with the hardwoods.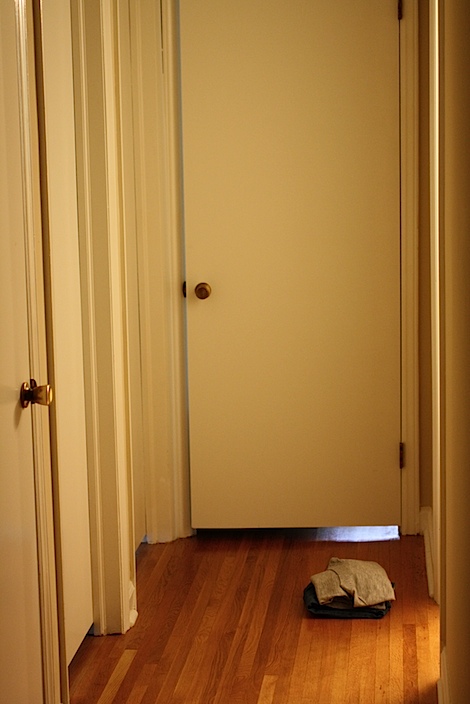 Welcome to my changing room. Since we have ZERO curtains or blinds, I have to change in the hallway – the only place I can shut out the world and have privacy. Sad, no? Curtains for at least one room are very high on our buy list right now.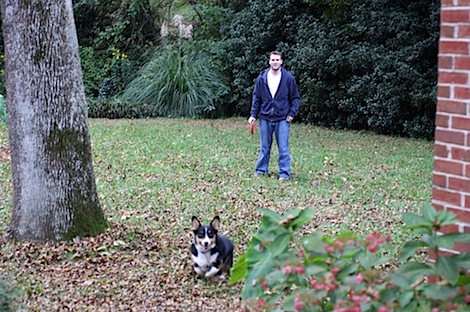 Hubby's been playing with Bailey in our new yard.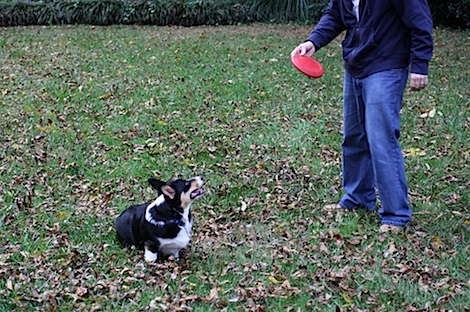 Bailey LOVES playing in our yard.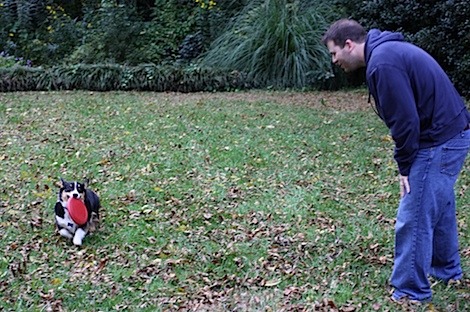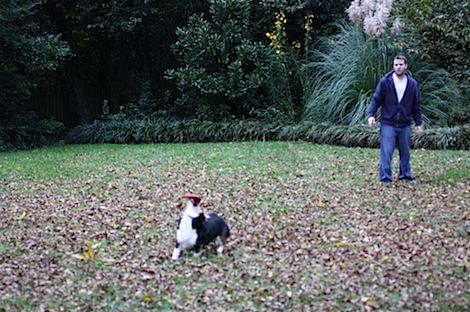 He likes frisbees…a lot.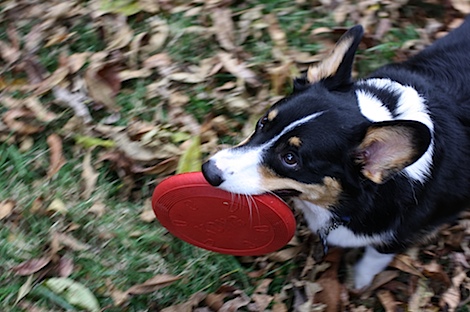 Cutie pie!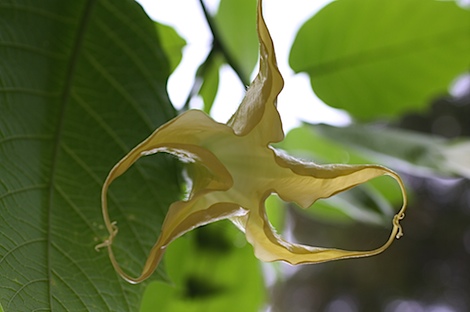 I found this interesting hanging flower in our backyard. I have no idea what it is, but it looks pretty neat.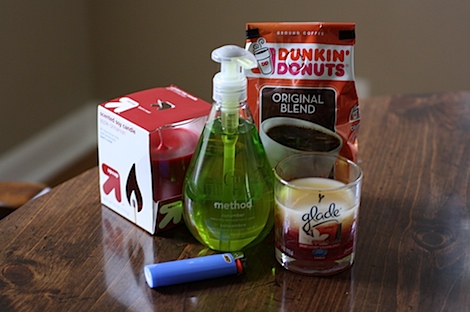 Hubby and I haven't had time to unpack our kitchen at all, so we've only ventured out to get select essentials: candles (to try to rid the house of the stinky paint smell, including a soy candle by Method), lighters (for the candles), soap (I like to stay clean…plus this Method line is pretty cool), and coffee…because we couldn't find the bag we packed…lol.
More house fun to come. Till then…
Cheers!