Last night, I cut up the rest of my homemade granola bars (after giving them their proper 2-3 hours of cooling time).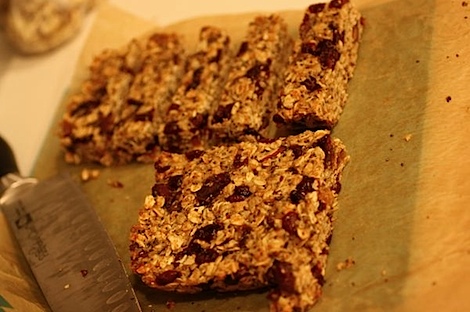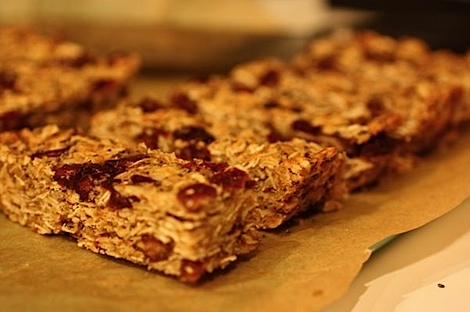 I cut the bars into individual portions and wrapped each in saran wrap.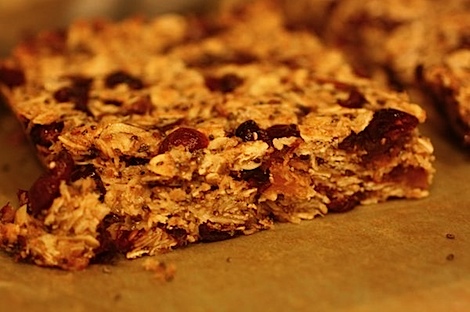 Check out all those layers of goodness!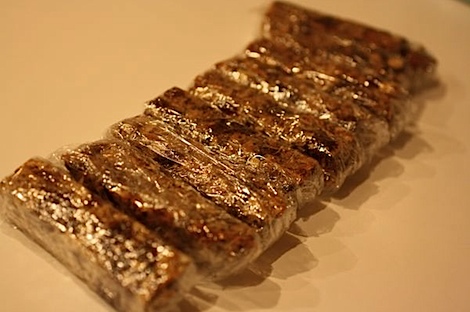 Wrapped and ready to go!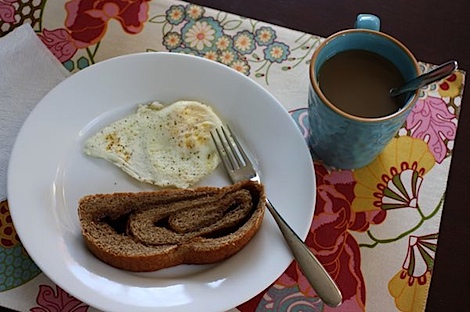 This morning, I woke up and decided to make another yummy breakfast – not because I wanted to (it made me late for work!), but because we were out of my Morningstar "sausage" (my quick AM protein)…doh!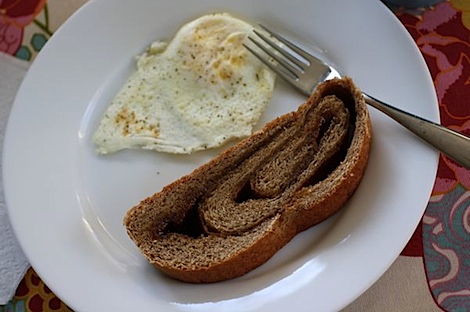 Great breakfast though – another fried Earthfare cage-free brown egg with more Great Harvest Cinnamon Swirl bread warmed up in the microwave.
Today was CRAZY at work! I had 6 hours of meetings and conference calls! This whole week is going to be pretty out-of-control, actually. My whole team is flying in from all over the country for 2 days of on-site meetings. I've been working on preparing some deliverables – one I'll be presenting Wednesday! – and getting ready for them to show up. They put me in charge of food again…woot woot! The food was the EASY (and fun) part! lol I think I picked some great stuff.
After work, I headed home. No zumba today. *sad face* I stopped by long enough to give a couple of the girls some good zumba fuel – my homemade granola bars – and to say hello. Then I was off to do some work at the house.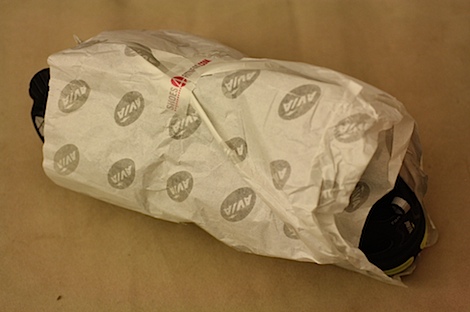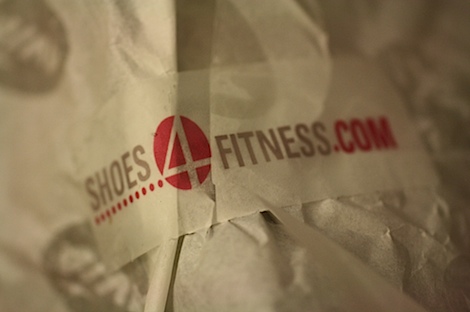 When I got home, a package was waiting for me.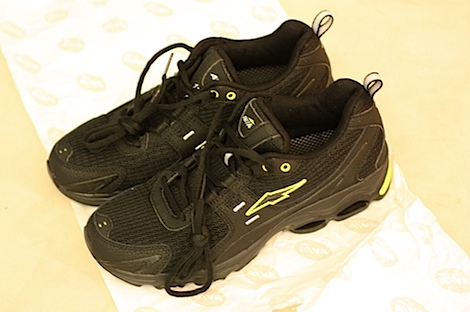 I bought some Avia aerobic shoes from Shoes4Fitness.com. I purchased these because Koh said they were good for wide feet, which I have.
I can't wait to wear them to class! Too bad I'll probably have to wait a week before I can!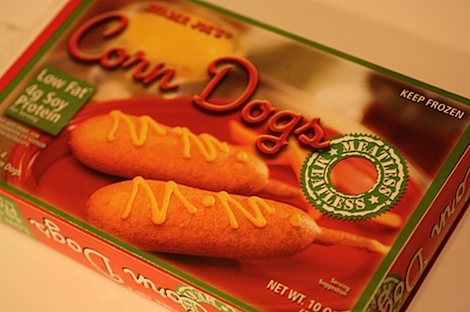 Knowing I had a busy night ahead of me, I decided to do an easy dinner using stuff from our pantry/freezer: TJ's meatless corn dogs, soycutash, and Annie's Shells & Cheese.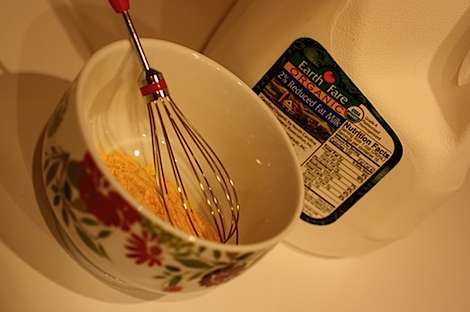 Dinner was quick, easy, and affordable.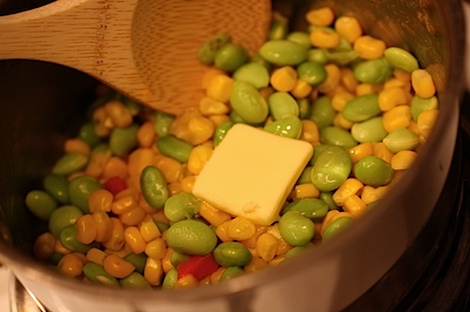 I added a small dab of organic butter for flavor to the veggies – I think it really helped!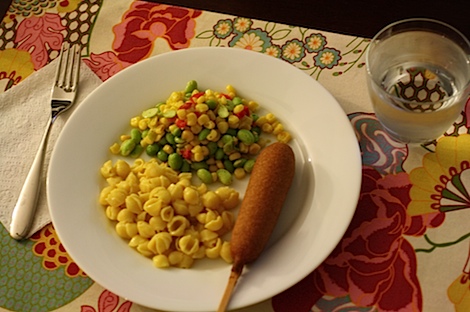 Dinner is served!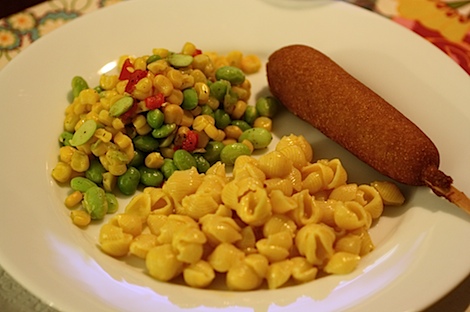 Easy + tasty.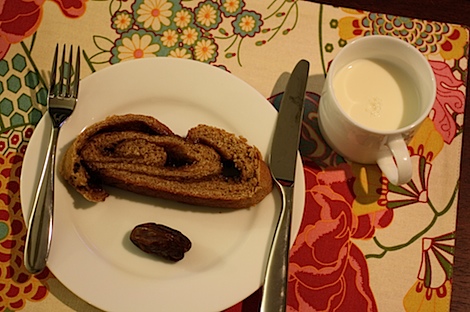 Dessert – a piece of Great Harvest Cinnamon Swirl (gotta eat it while it's fresh!), a date, and some organic 2% milk from Earthfare.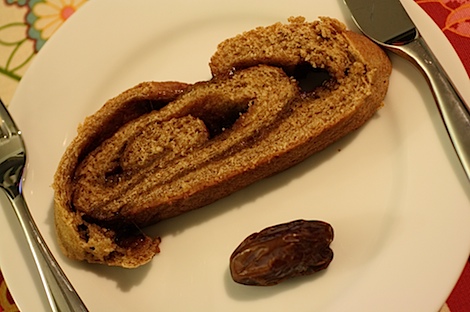 Surprisingly enough, the date was sweeter than the bread! They were both delish and I enjoyed them, though.
I also enjoyed Gossip Girl – especially with Lady Gaga performing her new hit – Bad Romance!
Random Thought of the Day
Today, I got behind a small white hatchback that had a single window sticker on it. As I pulled closer behind the car at a stoplight, I read the sticker – it was a Nine Inch Nails sticker. I wondered – can we be defined by a single band? I mean, you have a huge window and bumper on your car that would fit numerous stickers, but you only chose ONE sticker to use as your statement to the world for when you drive around. Does NIN define the driver I saw today? Certainly, different people find and relate to meaning in the music and lyrics of particular bands. Perhaps our connection to music is deeper than we think (those who would and would not display a band sticker publicly)? Perhaps music and artists truly can express our personality and the many tangents existing.
What do you think? Could you pick a single band or artist that truly encompasses your personality? If yes, which one?
Tidbits
I found this tip on Twitter: @BodyandSoulmag: DIY Weekend spa tip #3: Make a calming mist w/ 4oz distilled H2O + 1 drop eucalyptus oil, 2 drps geranium, 3 drps pprmnt
How would you like to go Vegan for a week? I'm considering this, though it may be next to impossibly considering I'm going to be eating almost all my meals away from the house. I'd love to try it for at least ONE DAY! 🙂
Have a great week everyone!
Oh, and I have something fun in the works for next week. Start picking out your fave clothes for next week! More to come….