Had to share some photos from breakfast – they're so pretty!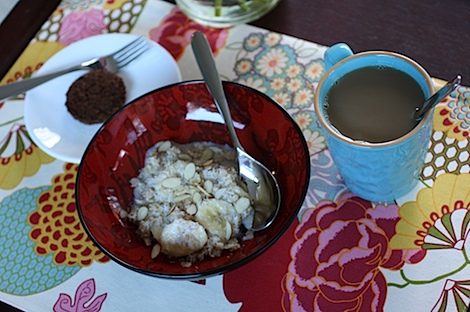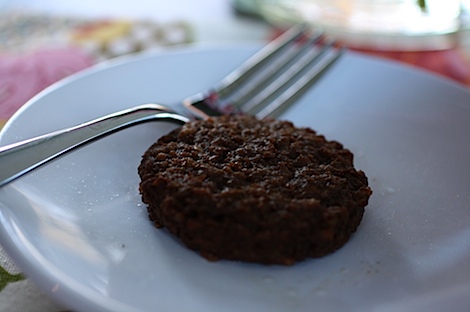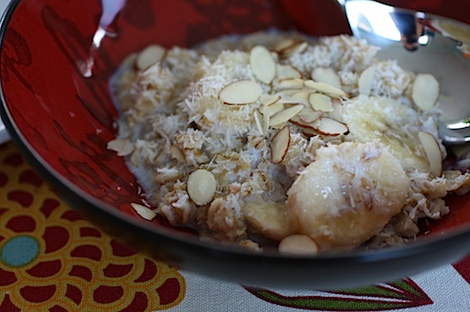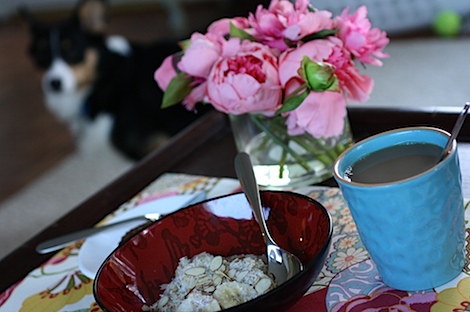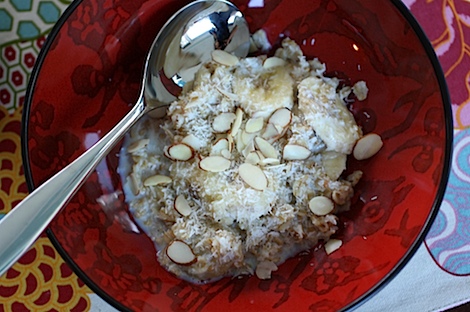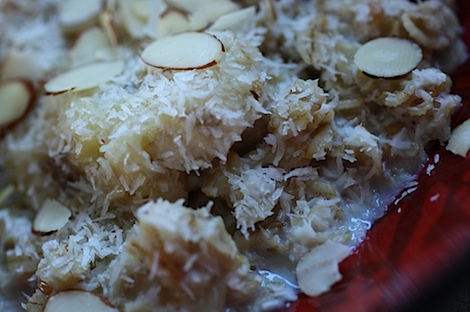 Banana Coconut Oats (Stovetop)
Bring to boil on stove:
1/2 cup
pinch flaxseed
tiny pinch salt
Once boiling, add 1/4 cup rolled oats
Once oats are cooked:
stir in sliced banana (organic)
1 tsp coconut flakes (unsweetened organic)
top bowl with extra coconut flakes and sliced almonds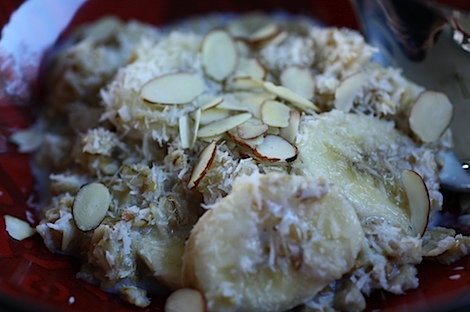 Short on time in the morning? I had these delicious oats and soysage cooked up in 10 minutes! I even had my coffee ready in that 10 minutes. I know…I timed it!