After working a 10 hour day today, I didn't feel like cooking dinner. Luckily, hubby and I had a coupon for a local pizza joint – Brixx.
The more I eat at this restaurant, the more I like them. I've even used them for catering before!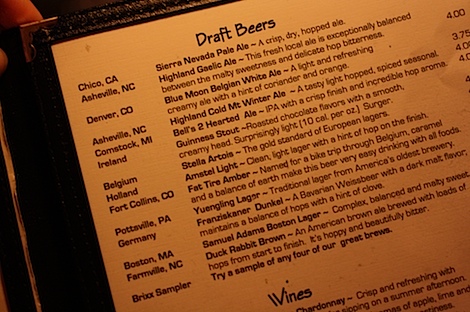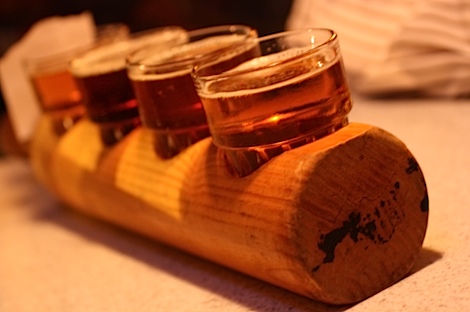 In my sampler:
Highland Gaelic Ale
Highland Cold Mt Winter Ale
Bell's 2 Hearted Ale
Fat Tire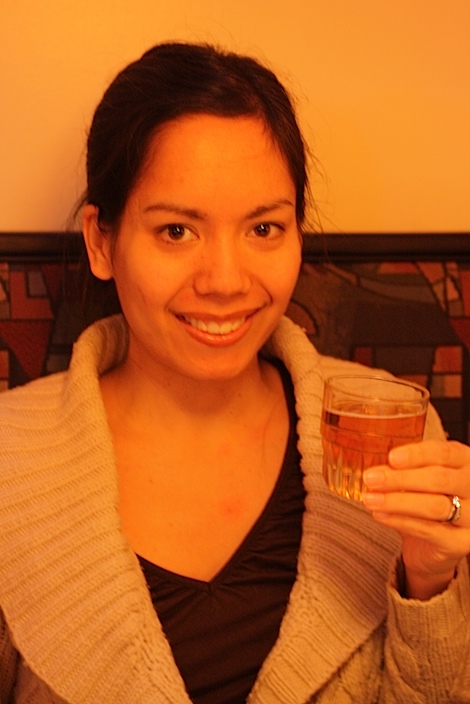 Yum!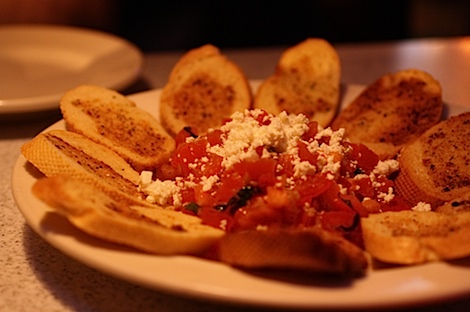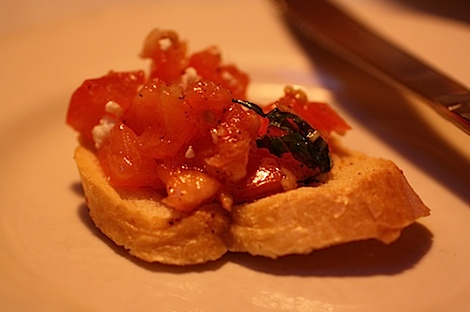 Hubby and I got bruschetta. I had about 3 of these.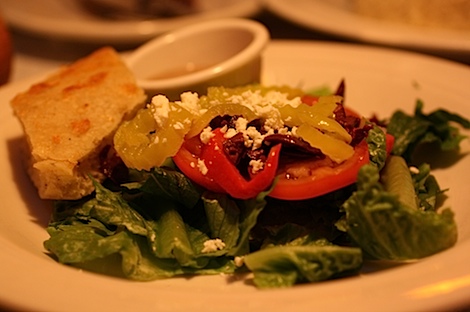 Hubby and I also split a Mediterranean salad.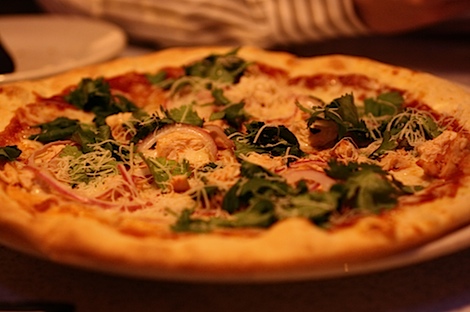 Hubby and I also shared a BBQ Chicken Pizza.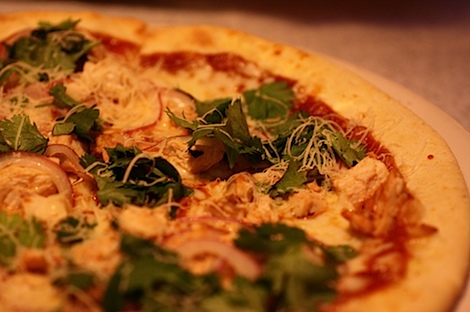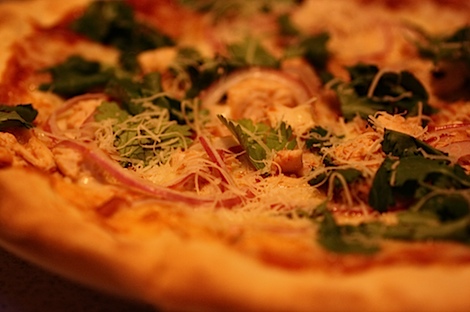 Look at all that fresh cilantro! It totally makes the pizza!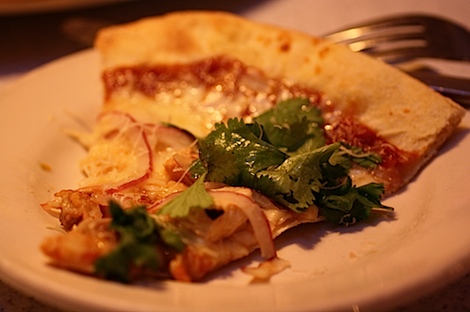 I had way too much of this pizza. All the flavors were meshing oh-so-well together. The tender chicken, spicy red onion, gooey cheese, tangy BBQ sauce, fresh cilantro, and crispy crunch. Love!
Fabulous dinner! I probably should have stayed in and cooked. Something like this would have been perfect, but I couldn't resist a delicious meal at Brixx!