Hubby and I spent a lovely Saturday night at a holiday party with friends, including Kath, Matt, and Sarah, at Ben + Michelle's holiday party.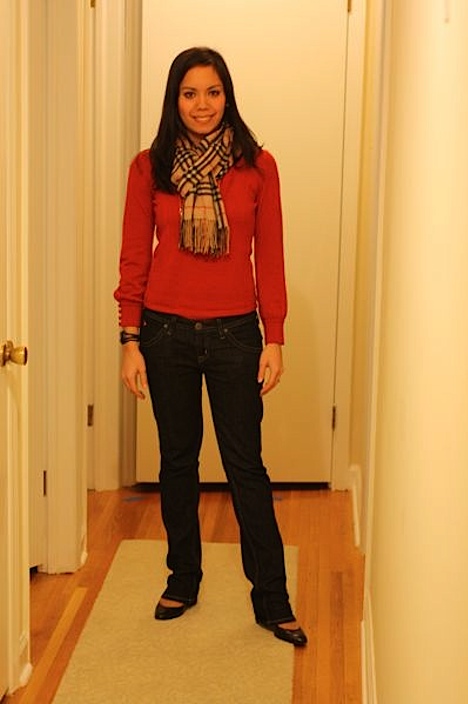 Luckily, I didn't have to worry as much as I did for my company holiday party in the attire department. I wore some skinny jeans and a Christmas-y red sweater.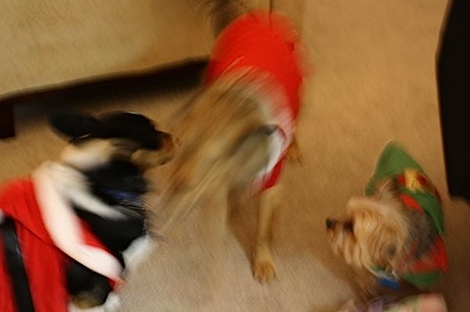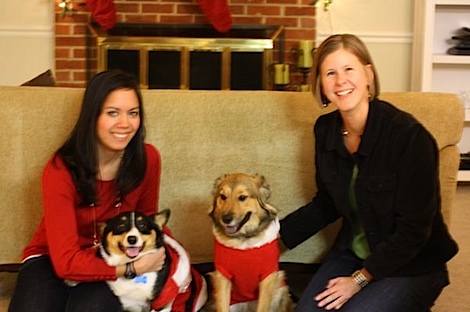 Doggies were even invited, though holiday attire was required, so we brought Bailey along. The dogs looked adorable in their little costumes, though.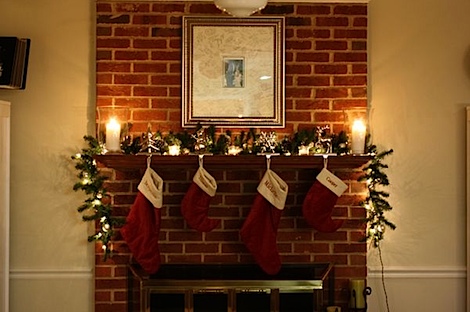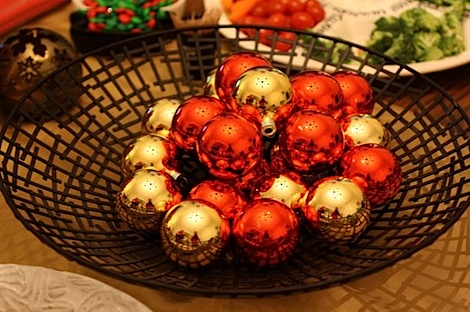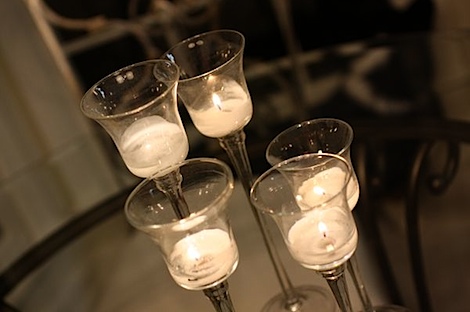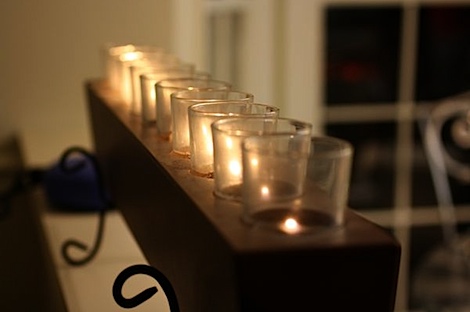 Ben + Michelle had their house festively decorated with tons of candles galore.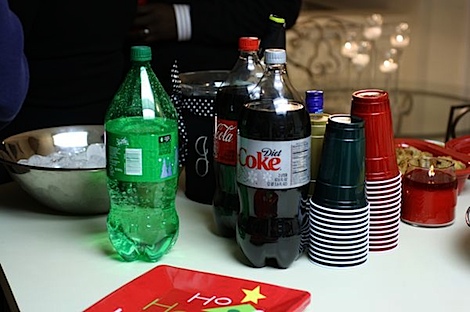 The Eats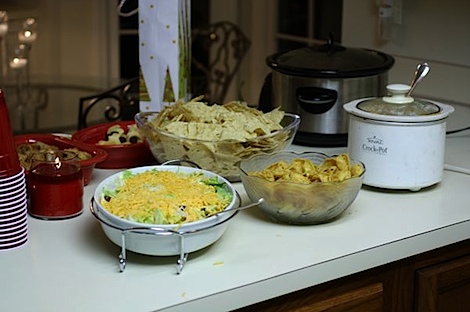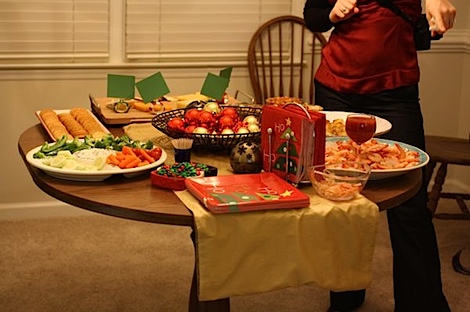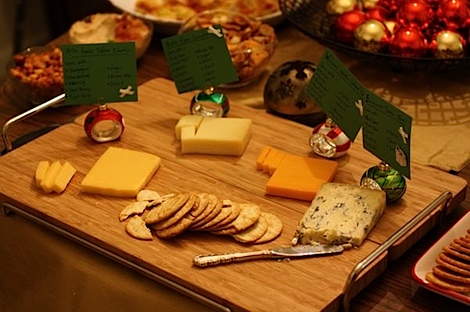 Tons of great eats, including: pigs in a blanket, cheese dip, shrimp cocktail, deviled eggs, and a fab Wisconsin cheese platter brought by Kath.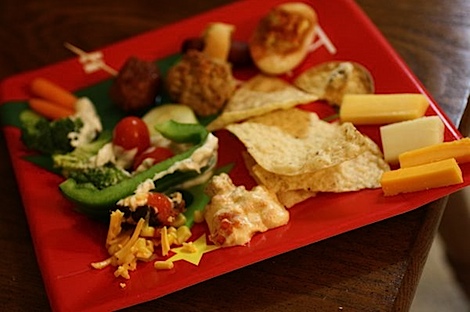 My plate – a little bit of everything.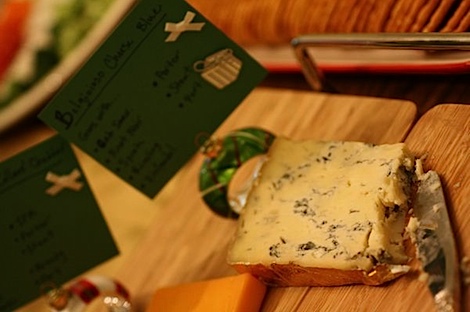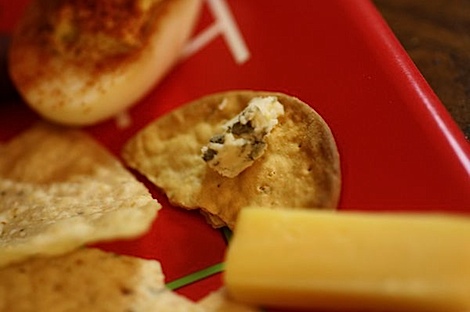 I even tried the blue cheese! I normally don't like blue cheese. I think it smells like dirty socks. However, I recognize that blue cheese is widely recognized as a great cheese and since I don't like to limit myself, I try to eat it every once in awhile. I shoved the cracker in my mouth before I could catch a whiff of the smell (though I've found somethings blue cheese is smelly and sometimes not at all – I didn't want to risk it) and I thought the flavor was really nice.
The Sweets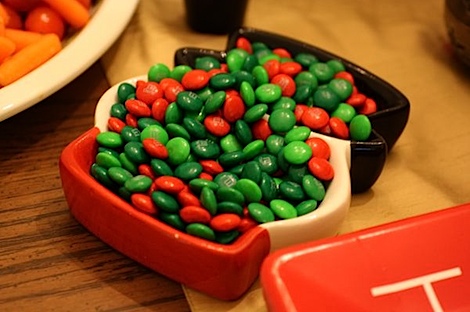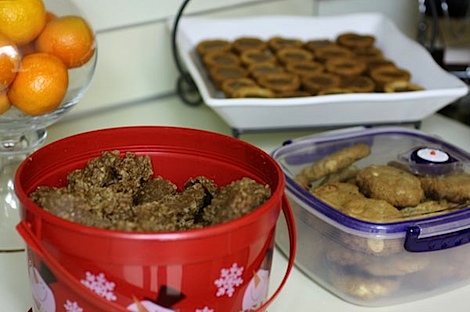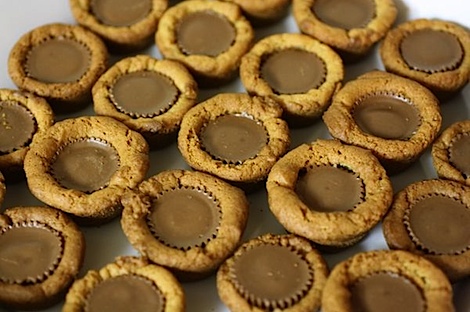 There were lots of great sweets, including: the White Chocolate Chunkies hubby and I made earlier that day, oreo treats, peanut butter balls, and peanut butter bites.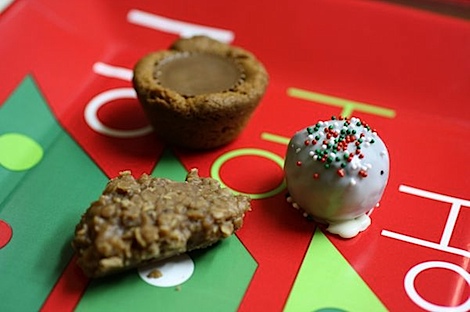 My plate (feeling pretty full after hitting up the savory eats, so I just tried a couple): an oatmeal cookie, a peanut butter bite, and an oreo treat.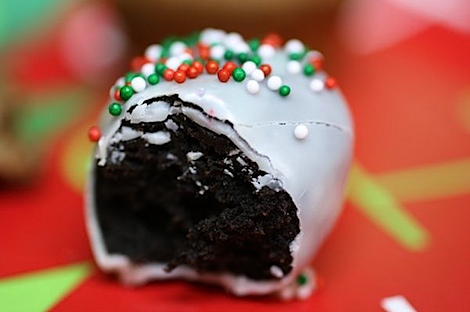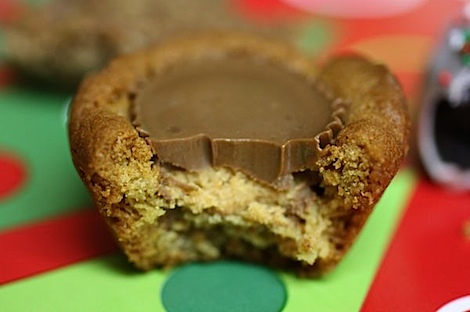 Yummers!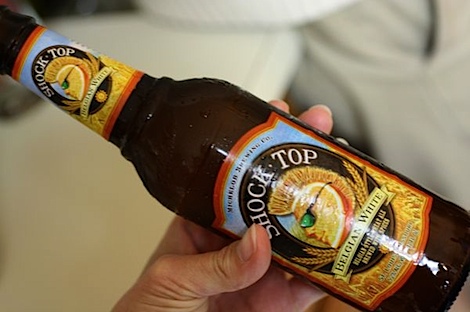 Drink of choice: Shock Top (aka my new fave beer)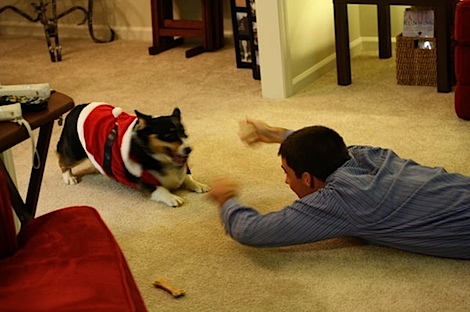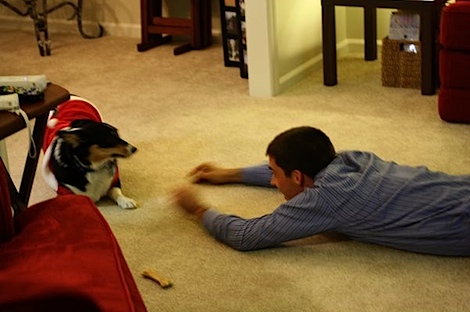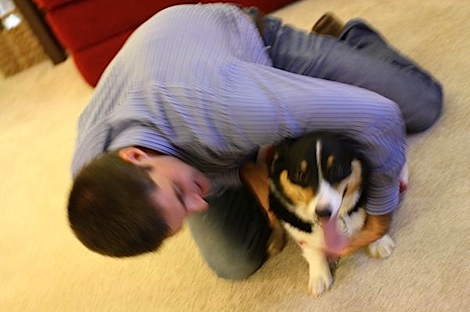 Matt made friends with Bailey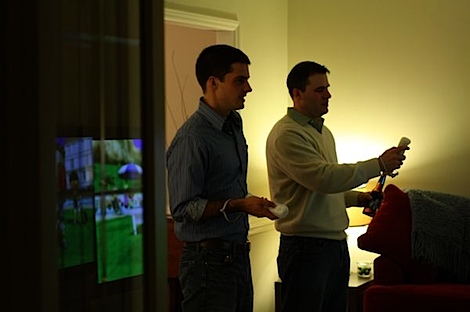 The Wii was popular all night.
We even played Super Mario! How bout that for a blast from the past?
Check out Kath's recap by clicking here
Thanks Ben + Michelle for having us over! We had a great time!
Happy housewarming, Happy Birthday to Michelle and Congrats to Michelle for running her first half marathon!