Last night was my company's annual holiday party. They always put on a great show and take wonderful care of us.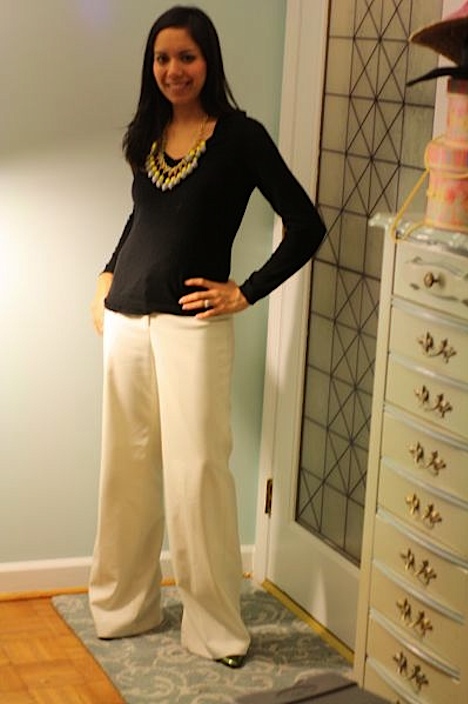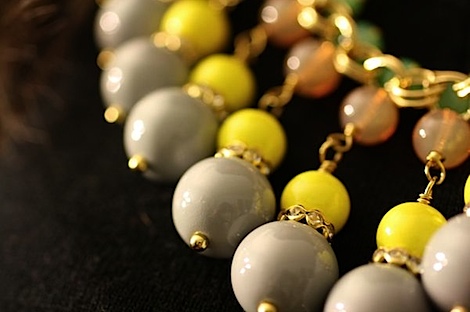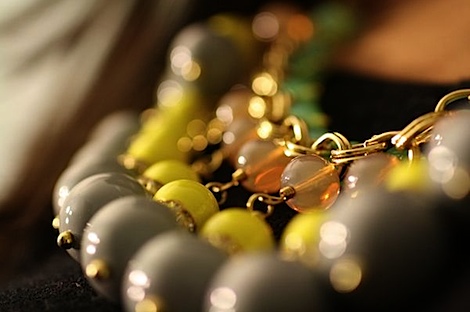 As I said yesterday, I didn't have anything to wear and didn't want to spend money on buying something new, so I just shopped my closet and came up with this.
Not my best work, but I just really wasn't feeling a dress and I ALWAYS wear a dress to my holiday party. Stupid cold weather!
I wore some dressy off-white pant with a simple black sweater so I could showcase my statement-necklace.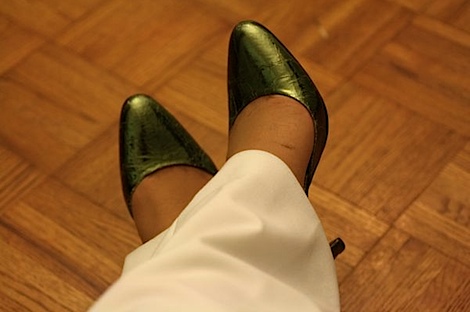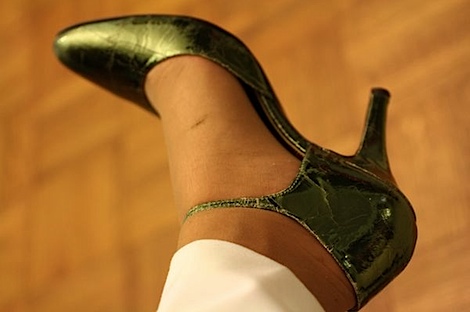 I also wore some festive metallic mary jane heels.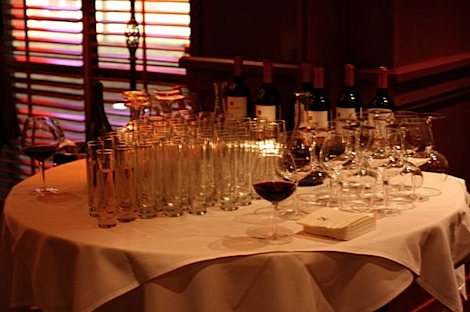 The party was at Flemings, a steakhouse in town.
Upon arriving to the party, we were greeted with a variety of appetizers. I should have tried one but was saving room for dinner…and dessert.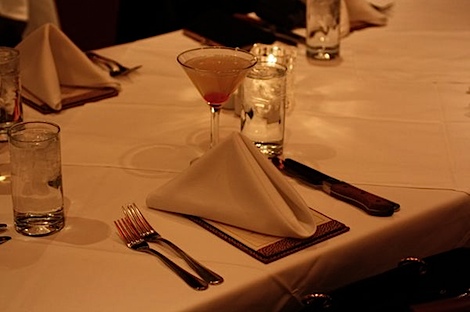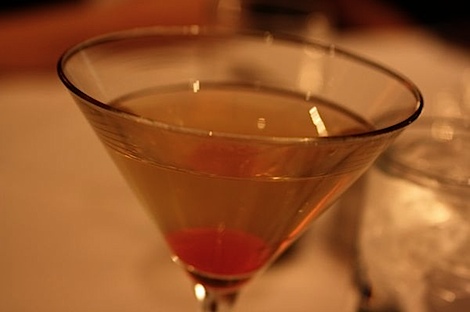 Drink of the night: appletini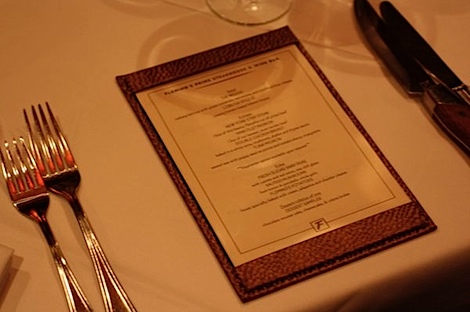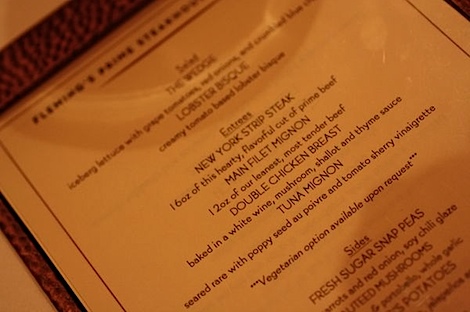 We had a special menu for the event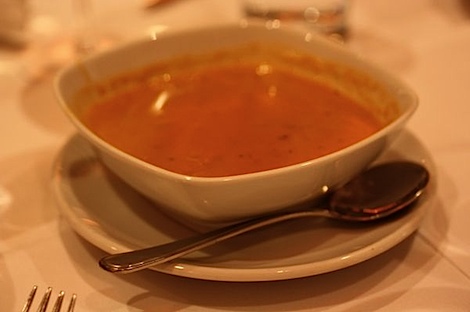 I started with lobster bisque. I'm not a big seafood person, but I'd like to learn to like seafood more, so I try it out every once in awhile. The soup was really, really good and I downed the whole bowl.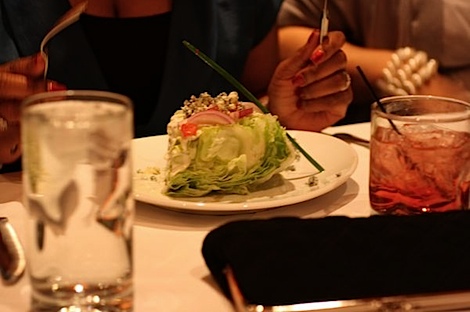 Others at the table got the wedge-a salad with blue cheese.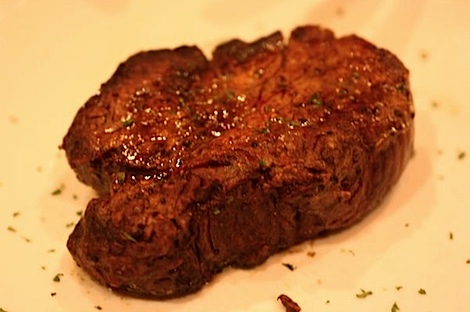 For the main event, I got the filet.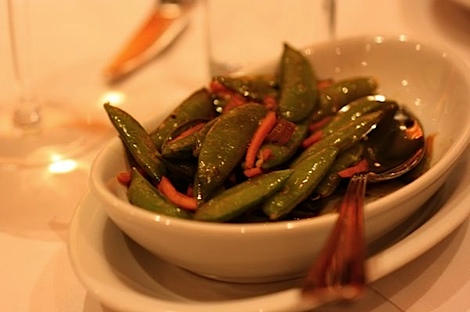 The sides were served family style: mushrooms, potatoes gratin, and snap peas.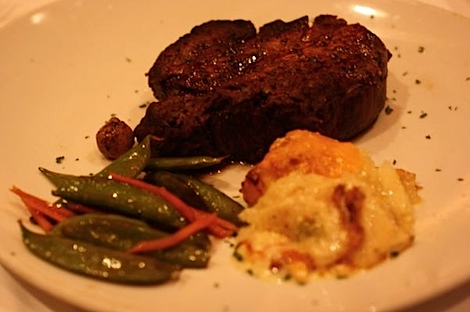 I had a little bit of everything.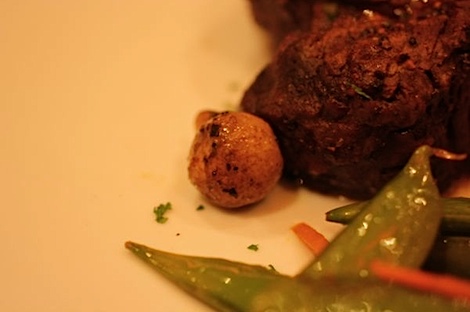 Even a mushroom! Mushrooms are another thing I don't love but I'd like to love. This little guy was pretty good!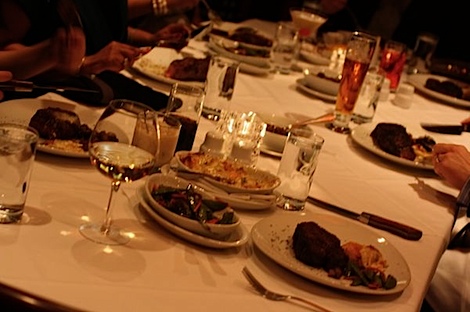 Steak was a popular choice at our table.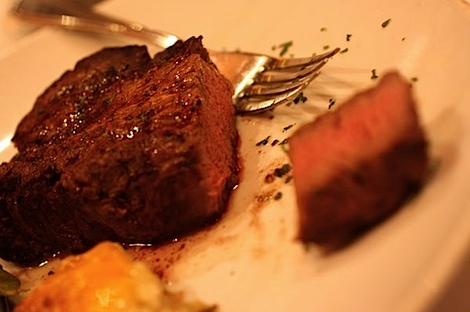 Boy was the steak good too! Well seasoned and super tender. Yum! All the sides were really good too. Hubby was a BIG fan of those potatoes.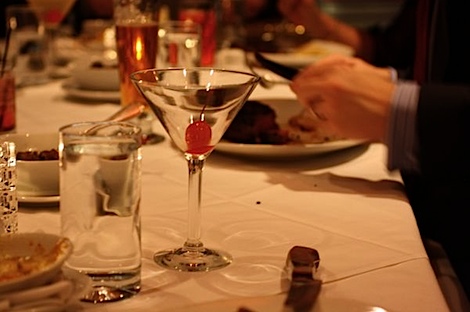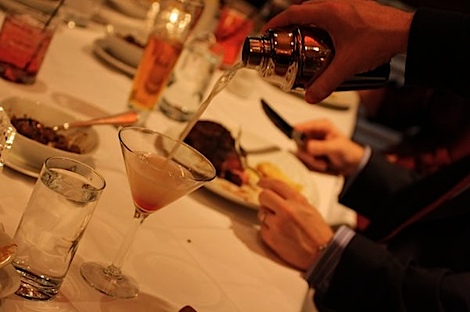 Appletini – served tableside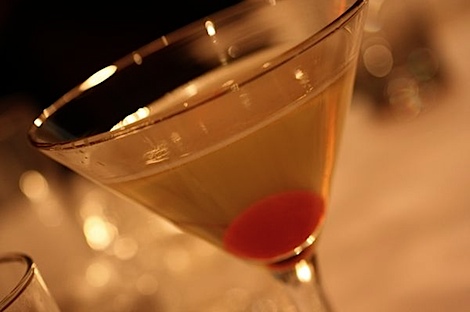 Yum!
Coffee (with a smidge of Baileys) to go with dessert.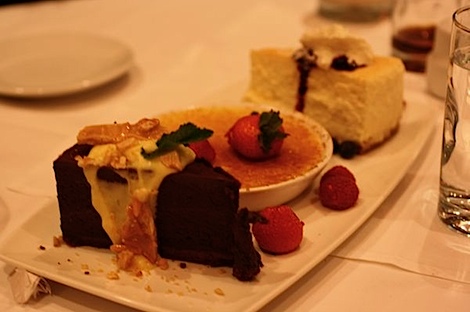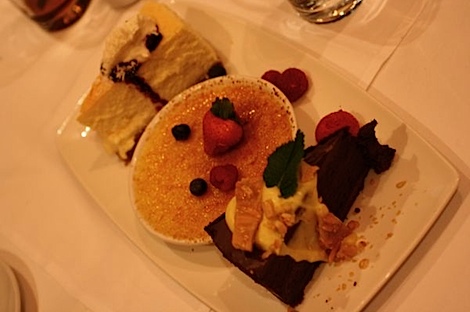 The dessert was served family style too: chocolate mousse cake, creme brulee, cheesecake.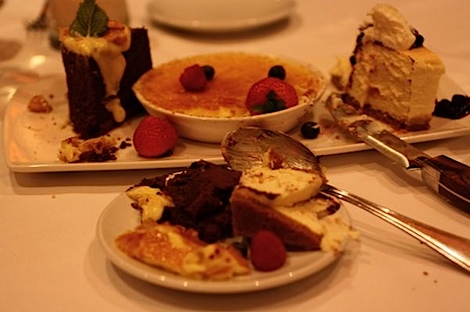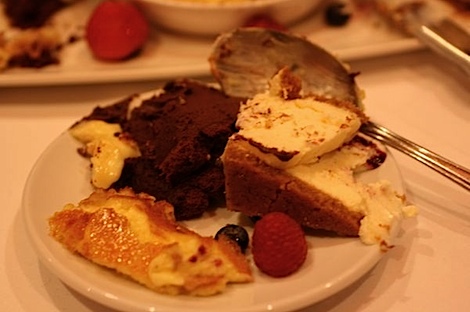 I had a little bit of each (of course!)
They were all amazing. I have to say my (surprise) fave was probably the cheesecake! It was lighter than others I've had and had a great flavor.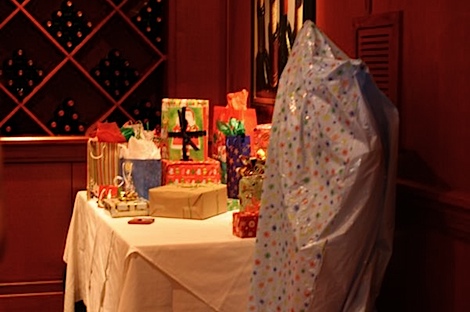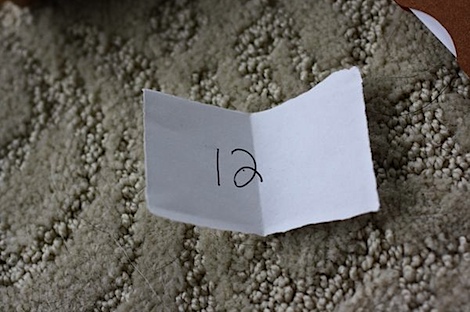 As we wrapped up dessert, we started on our Dirty Santa game.
I pulled a decent # – 12. You don't want to the first for sure!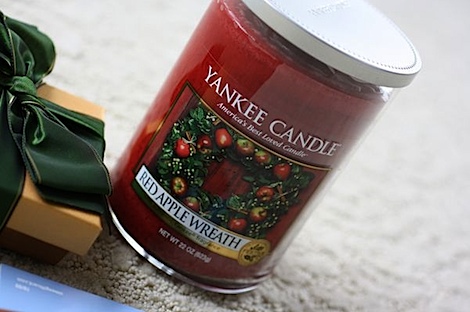 I "stole" a Red Apple Wreath candle from my boss (he didn't want it!). It was a Yankee candle and those things are expensive!
The gift we brought was a pretty good gag (and kind of useful) gift: nosehair clippers! We also gave a $10 gift card to the ABC store.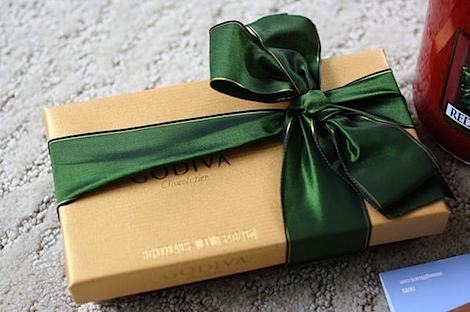 We had a surprise round of Dirty Santa with all new gifts. Santa brought them! For round 2, I scored some Godiva chocolate and a gift card to the mall. Yes!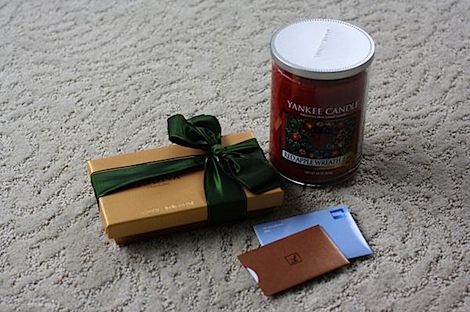 My loot – we all also ended up getting a $25 gift card to Flemings, too! The restaurant gifted them to us.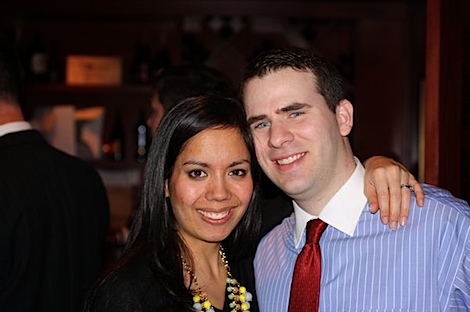 Hubby and I had an awesome time and great dinner! Loved my gifts, too!
Thanks company! 🙂
If you had one, what did you do for your holiday party?