After our shopping trip, I made a quick and easy dinner of spaghetti and meatballs.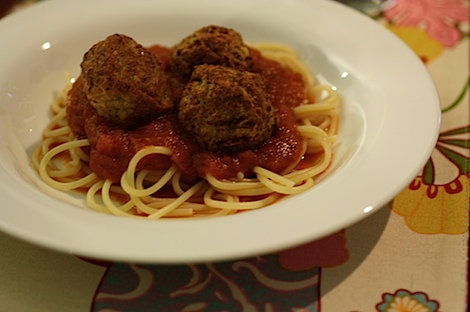 Directions:
Bake Trader Joe's turkey meatballs following package directions
Cook spaghetti per package directions
Heat marinara sauce in microwave till warm/hot
Place drained pasta in bowl, top with sauce, top with meatballs
Serve and enjoy.
So easy! I was trying to conserve time so I could decorate our tree and we almost caved and got pizza, but decided to eat in instead. I was so glad we did!
After dinner, we got started on the tree.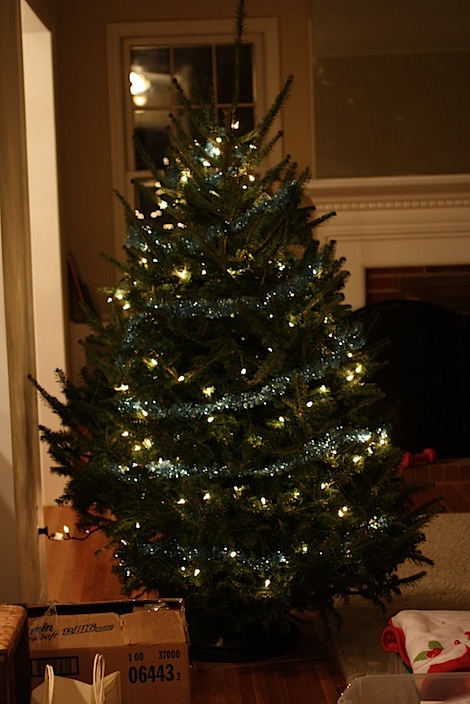 We started with lights and tinsel.
My tree decorating strategy is
Put up tree
Put up lights
Put up tinsel
Put up our faves and unusual ornaments first, ensuring they get a great spot on the tree where people can really see them.
Fill in the tree with the standard rounds, distributing evenly
Here are some of our faves: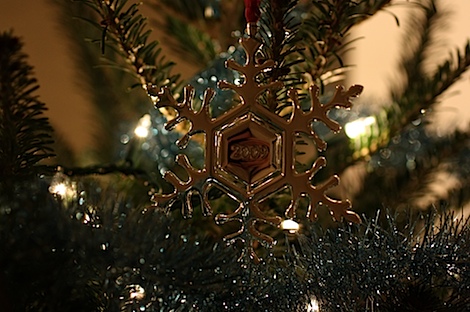 Our new Pottery Barn 2009 silver snowflake ornament, representing our first year in the house.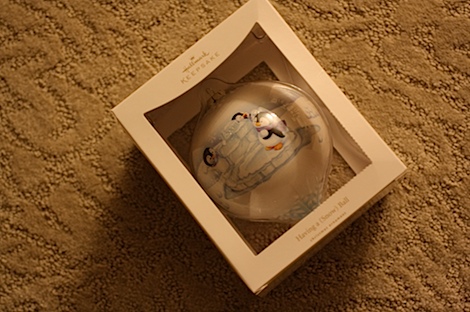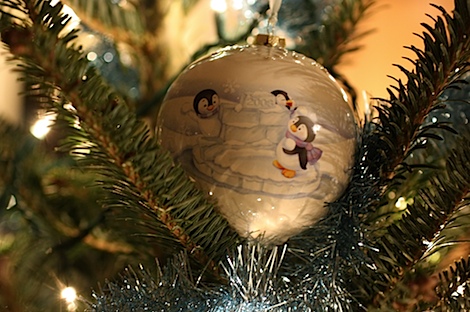 A 2008 Hallmark ornament with penguins (we love penguins!), representing our first Christmas married.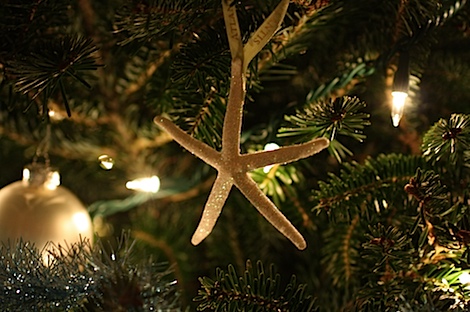 A glittery starfish ornament we purchased at the Atlantis in the Bahamas on our honeymoon.


A shabby-chic ornament I got from a blog friend.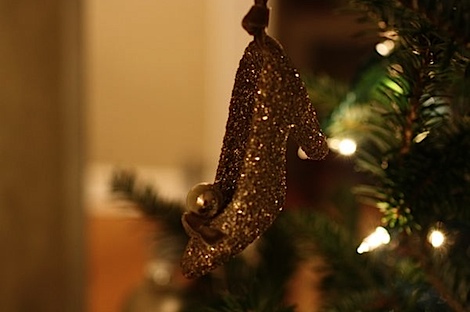 A glittery heel, representing the shopaholic in me.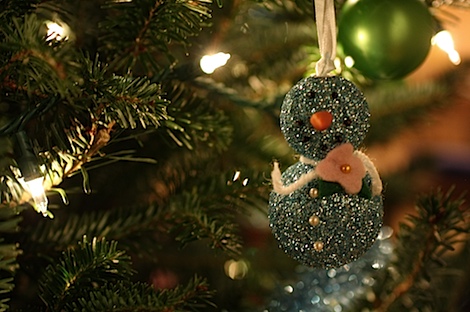 A glittery, turquoise-y snow(wo)man. I made these in 2007 – they were a fun project!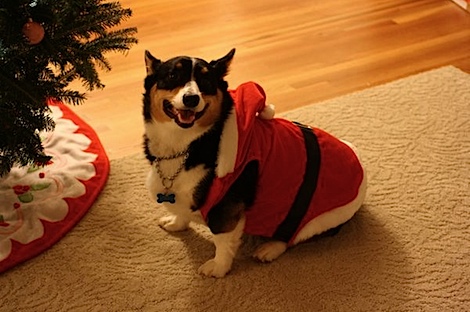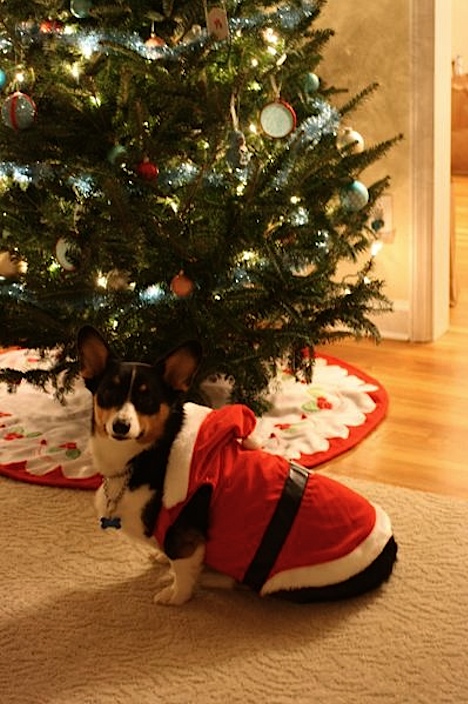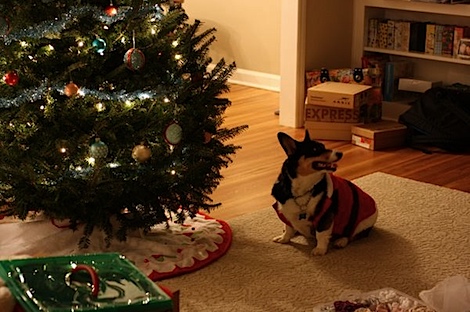 Bailey Claus made an appearance.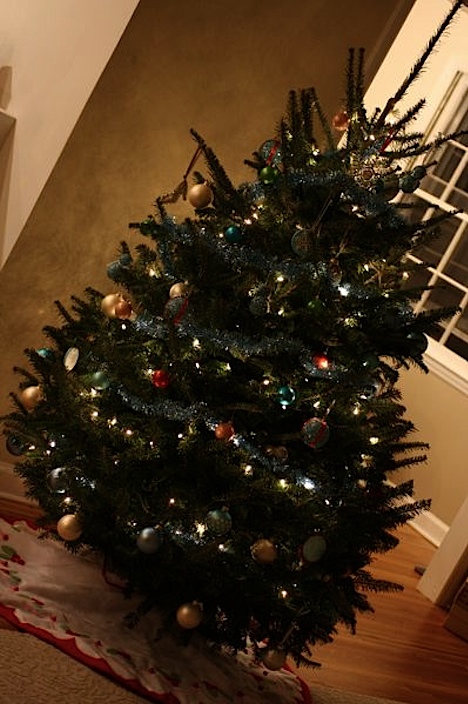 Ta-daaaaaaah! Christmas tree has been decorated!
Bailey was hanging out with me when I finished our tree. I cuddled up with him and we sat and enjoyed looking at our decorated tree for a bit. I couldn't help but think how awesome it was to have our first Christmas tree in our first house and feel blessed.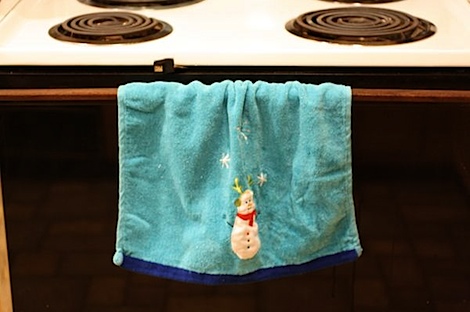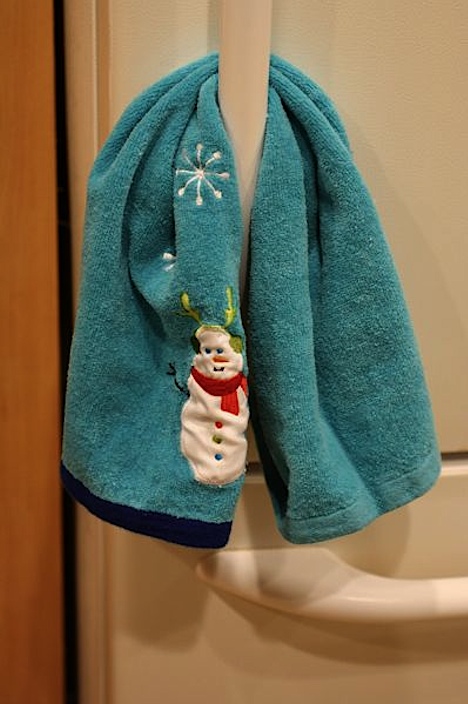 More holiday decorations went up. I broke out some of my fave turquoise, holiday, kitchen towels.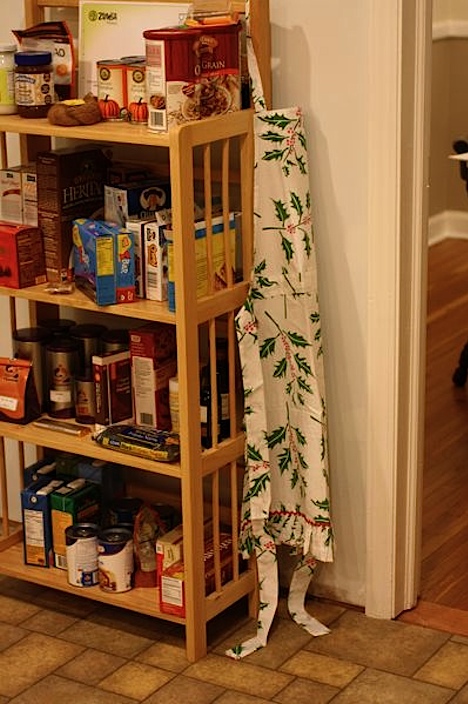 A festive holly apron draped on our makeshift pantry.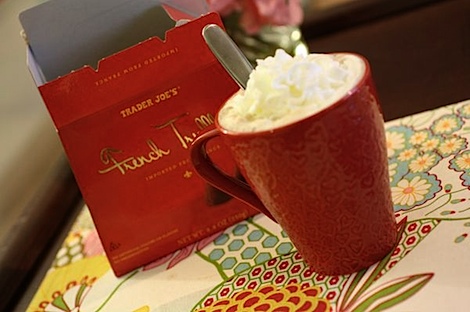 A day of Christmas tree decorating wouldn't be complete without some hot chocolate and chocolate.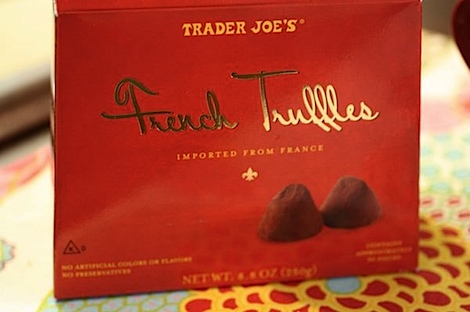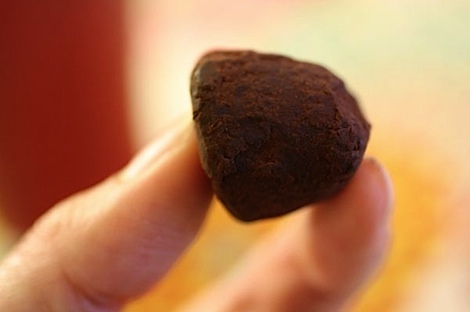 I couldn't resist trying some of these Trader Joe's chocolate truffles. Boy were they good! I managed to only eat two of them and savored every tiny bite (I like to take itty-bitty bites of foods – especially desserts so I can really take my time enjoying them).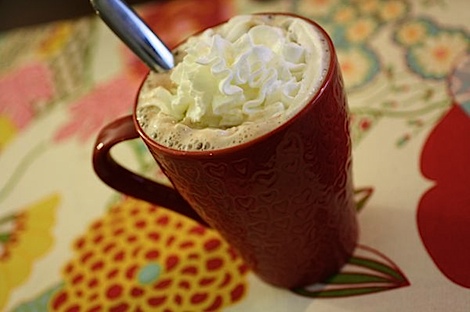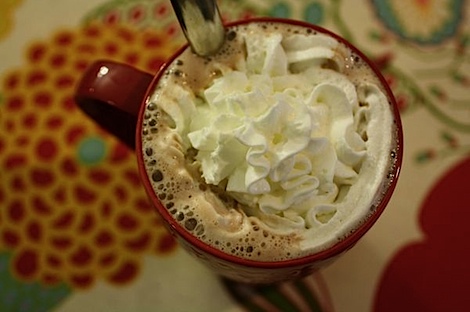 Quick + Healthy Hot Cocoa (adapted from Ellie Krieger's recipe)
Ingredients:
2 tsp unsweetened cocoa powder
2 tsp water
1 1/2 tsp agave syrup
1 cup skim milk
whipped cream, optional (I used the Cabot version from TJ's)
Directions:
Microwave water in mug for 30 seconds. Add cocoa powder to water and stir to mix (make sure cocoa powder is completely mixed in). Add agave and stir to mix.
Meanwhile, (after removing water from microwave) heat milk in microwave till hot to liking, about 1 1/2 minutes.
Add milk to chocolate mixture and stir to combine.
Top with whipped cream.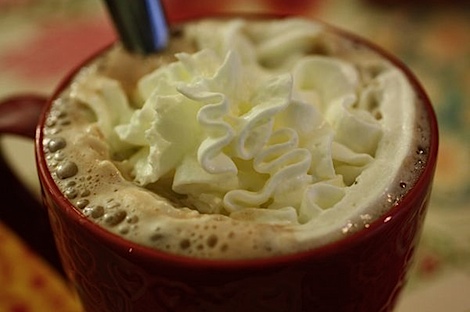 Yum!
What are your traditions for Tree Decorating?