Wow, I can't believe I only have two days of Eat in Month left! I wish my eats over the last couple of weeks could have been better, but I've been getting by ok without a working kitchen. Hubby and I are supposed to be able to put stuff back in our cabinets tomorrow, so I'm pretty pumped about that!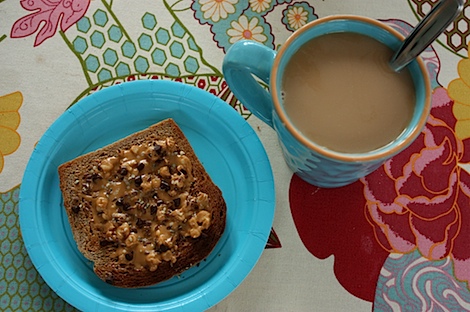 More Power Toast and coffee this AM! (Can't wait to start making oatmeal again once I find my pot!)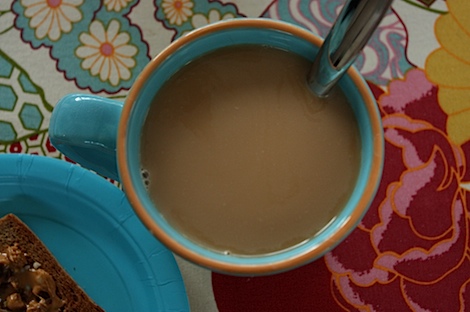 I am in LOVE with this Fresh Market Cinnamon Hazelnut coffee. Gosh is it good?!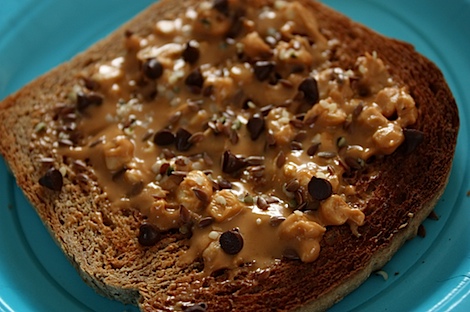 Power Toast:
Spelt toast
Barney Butter
Mini Chocolate Chips
Hemp seeds
Flaxseeds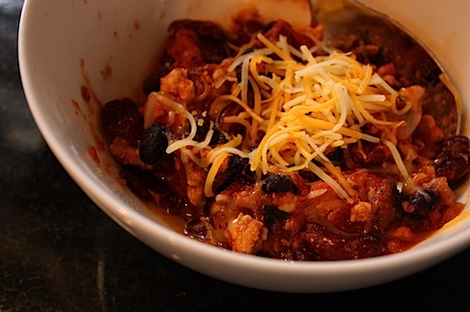 Lunch was leftover Turkey Chili and more spelt bread.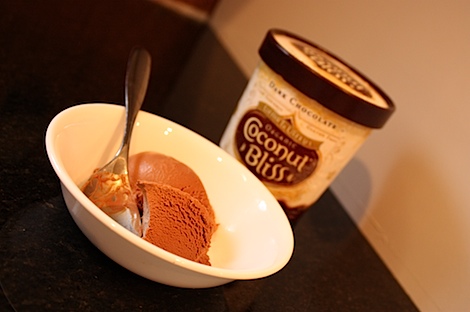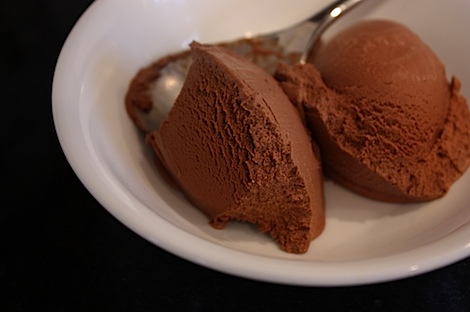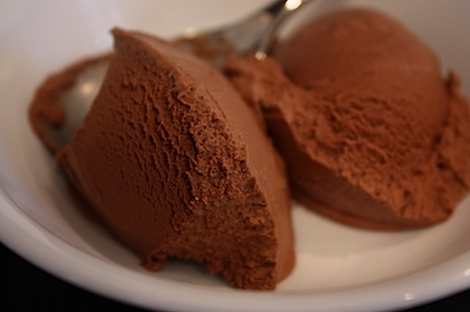 There's nothing wrong with having dessert at lunch right? Right! I snacked on some Coconut Bliss Dark Chocolate ice cream .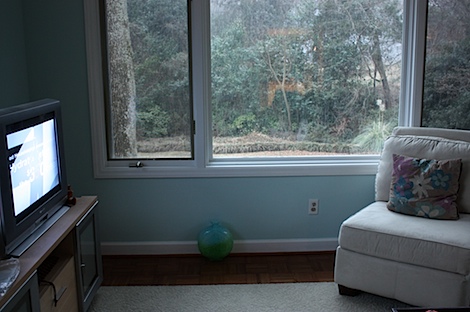 Late in the day, it started SNOWING! I didn't really get any good shots of the snow as I was stuck inside on a phone conference. The flurries were so light, you can't even tell it was snowing!
I wasn't feeling much like cooking after being in a blah mood all day. Not to mention most of our pots, pans, and plates are still scattered about the house.
I took some help from the store and heated up a Steamfresh bag of mixed veggies.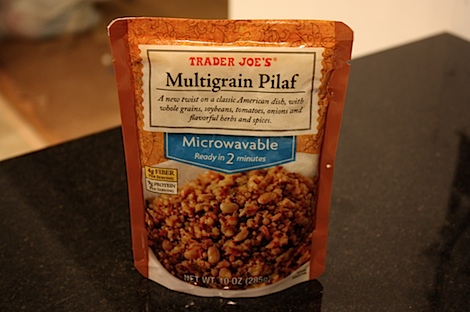 I also tried out this Trader Joe's Multigrain Pilaf.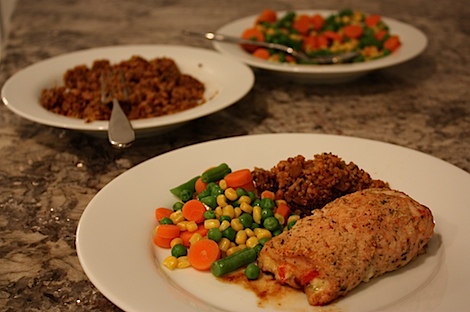 For the main event, we had some asparagus/roasted pepper, smoked gouda chicken rollers from Earthfare . Though they weren't fast, they were already prepared and only needed to be baked off. I picked this flavor of rollers out of the other 8 available because hubby likes asparagus and it's his b-day week. I figured a little touch here and there of his fave things wouldn't hurt.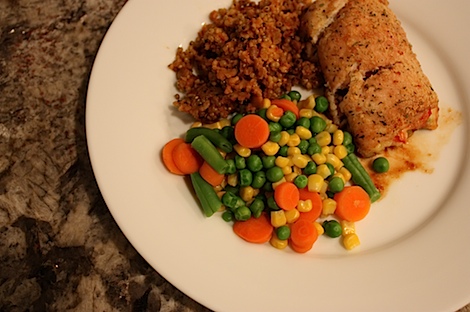 The chicken was good, the veggies were fine and the pilaf was really nice. I was mostly surprised by the pilaf – I liked the combination of grains and beans and the overall flavor.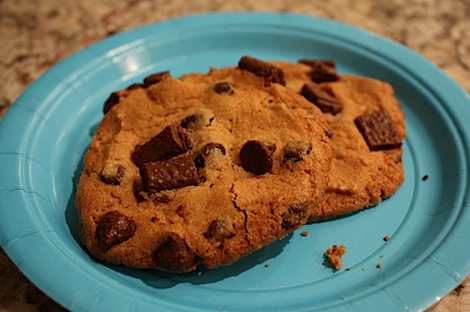 Hubby baked up some pre-prepared cookies. I wanted to make some of Dreena's Homestyle cookies , but we were out of Baking Powder! Doh!
I've got lots to do this weekend. Not to mention TONS of Bake Sale Payments to compile and bakers/bidders to email! Sorry guys, I'm running a little behind.
Remember to enter my GIVEAWAY for your choice of a necklace I made, earrings I made, or cookies I will make just for you!
Still trying to figure out where to go first once Eat in Month is OVER!!!
Remember, too, to update your links to my new URL (https://thechiclife.com) and your RSS Feeds.
Anyone doing anything fun this weekend?