Breakfast
Hubby and I spent a wonderful snow day IN.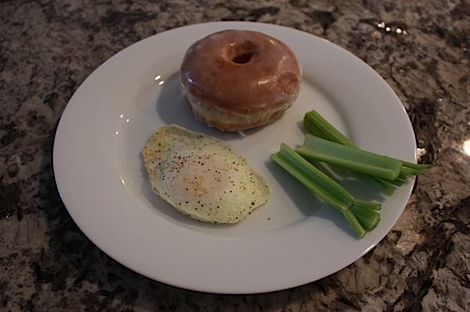 Hubby was a super sweetie pie today and went to the grocery store and picked up some of our fave local donuts!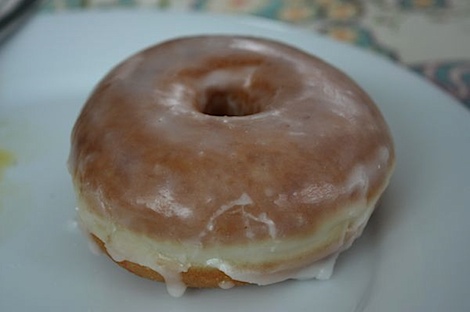 Gosh have I missed these! So much I ate TWO!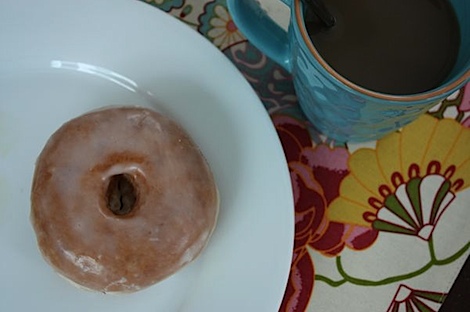 Perfect with a fried egg and some Fresh Market 3/4 cinnamon hazelnut coffee and 1/4 peppermint creme. I tried to serve some celery on the side for a bite of fresh veggie, but they weren't so fresh. Oh well.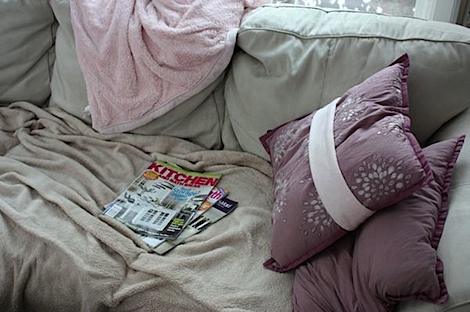 With all the madness and work over the last week moving the blog and hosting the bake sale for Haiti, I haven't had much time to think about anything else. Though I still had lots more work to do today, I took a few minutes to browse some kitchen magazines for more inspiration.
Snow/Ice Fun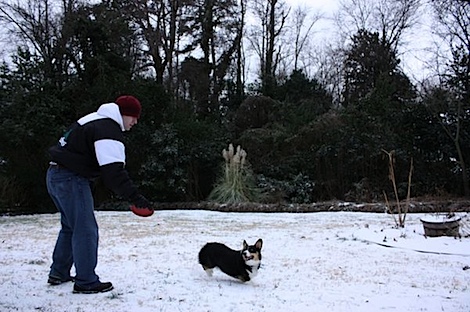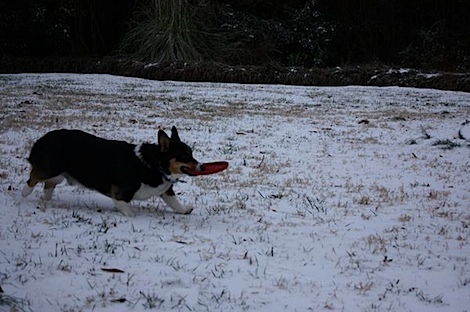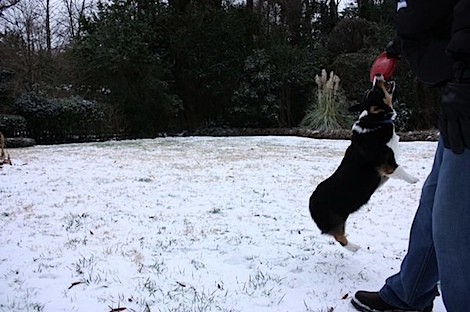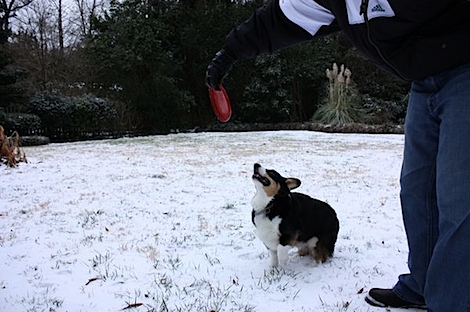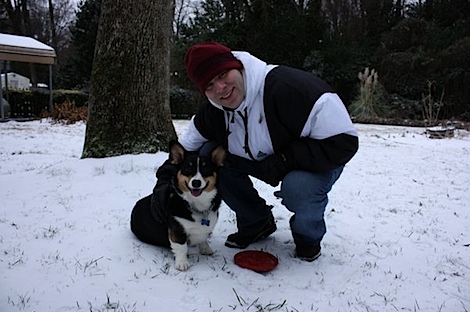 Hubby took Bailey out to play in the snow, which was more icy by the time we got out there.
Buffalo "Wings" + Frozen Pizza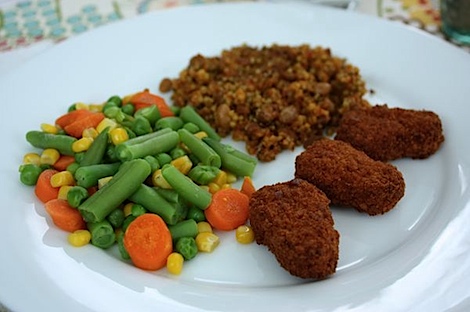 We came back inside for a quick lunch – leftover TJ's multigrain pilaf, mixed veggies, and Morningstar Buffulo "wings".
I thought this "wings" were great! Hubby seemed to really enjoy them, too.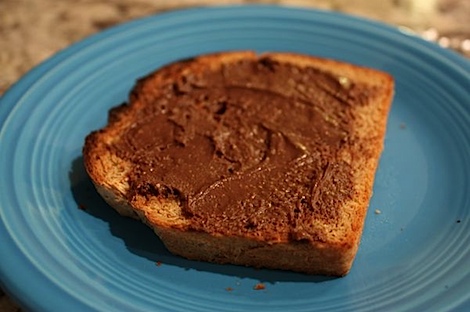 Spelt toast with Dark Chocolate Dreams…nomalicious!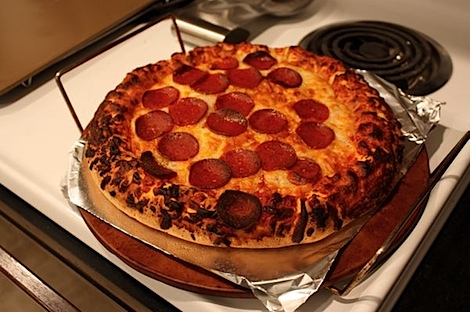 Hubby and I heated up a frozen pizza for dinner. I had planned to make ravioli, but hubby wanted pizza, which sounded good, too.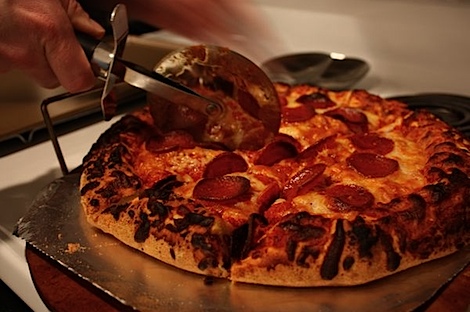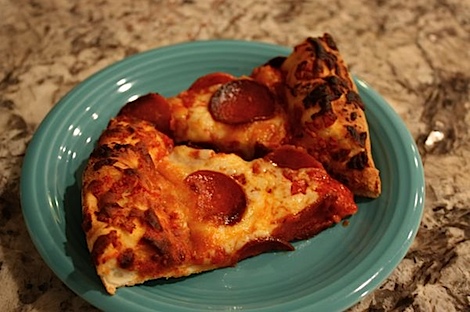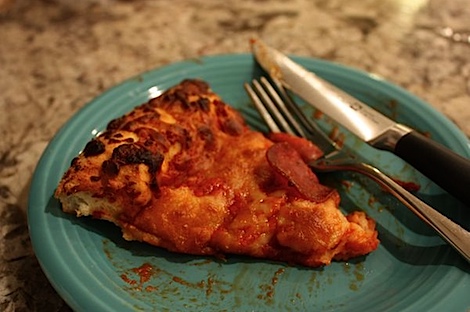 I had 3 slices and called it a night. Wish I woulda made a salad, too, but I was feeling pretty lazy about cooking after my day got crazy thanks to Paypal. Turns out they weren't too keen on my collecting money to send to the Red Cross without having permission to do so.
Technical Difficulties
I mean, people have bake sales at churches and collect money for charities and they don't have to jump through hoops, right? Oh well. I had to email each of my highest bidders begging forgiveness and asking if they would re-send their donation straight to Red Cross. I have to say, I must have the best bidders ever because they're all been very understanding so far and seem to feel worse about ME being inconvenienced than THEM! I was just hoping they weren't upset with me, but so far things are going well and I've gotten about half of the donations sent straight to the Red Cross (and half the donations refunded from Paypal). Take THAT Paypal!
Anywho, remember…
Giveaway