Today started off with lots of excitement about the Online Bake Sale for Haiti . I was so excited I forgot to eat breakfast!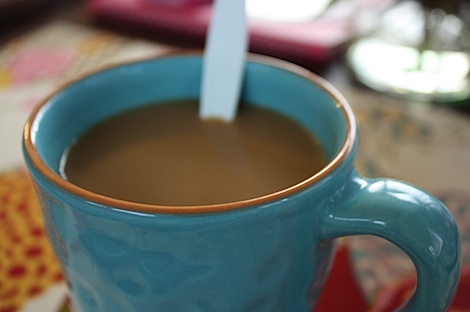 I did remember coffee – with soy creamer.
I don't recommend skipping meals, but I accidentally did today. I went straight to lunch: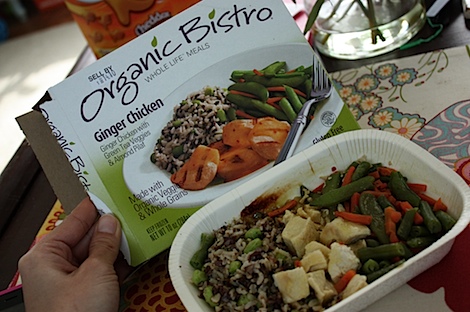 Since I still didnt' have a stove or sink by lunchtime, I just heated up a frozen meal – Organic Bistro Ginger Chicken.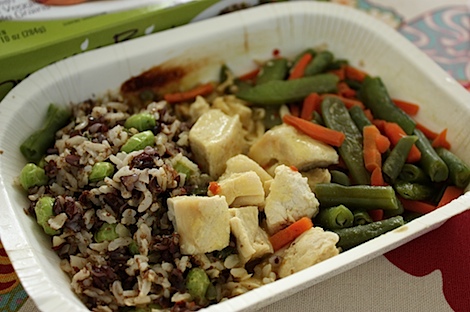 Organic Bistro makes some of my favorite frozen meals. You actually get to eat real food with them and you don't feel terrible after eating them.
I liked how the chicken pieces were all nice pieces of meat. No "questionable" pieces like you get in some meals. The pilaf was nice and light, as was the sauce. I liked the mix of ingredients – beans, carrots, edamame with the rice pilaf.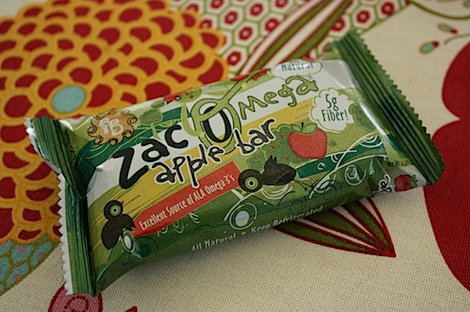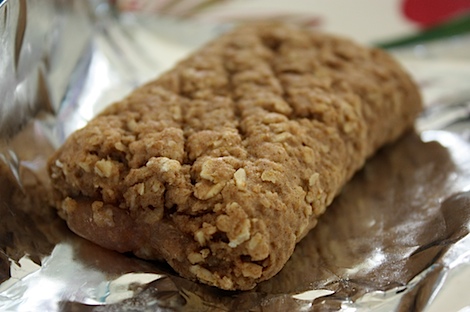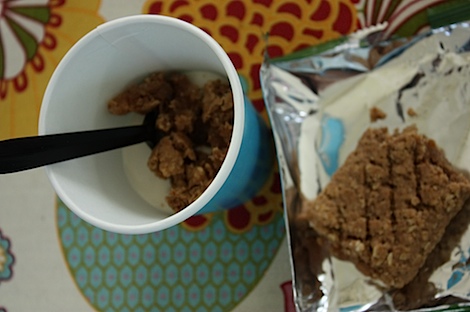 I had a light snack of a wee bit of Stonyfield Oikos and a Zac and Omega Apple Bar.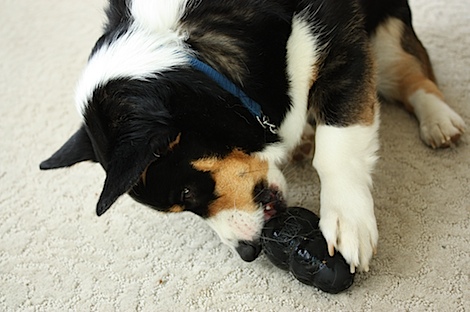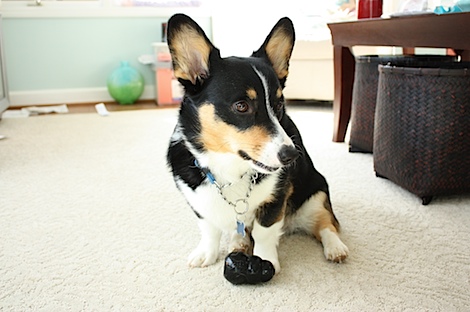 Bailey got a little snack too.
My kitchen is actually pretty far from complete, but at least we have a floor and countertops now! Additionally, today our contractor stopped by and installed our sink and put our stove back up. I took advantage of the stove being reconnected and sink being installed to fiiiiinally cook something at home. Boy have I missed cooking!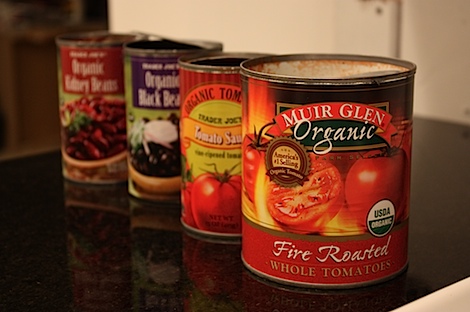 With all the work I had to do after my "real-work" for the bake sale, I wanted to make something simple. I went with chili. Turkey chili that is.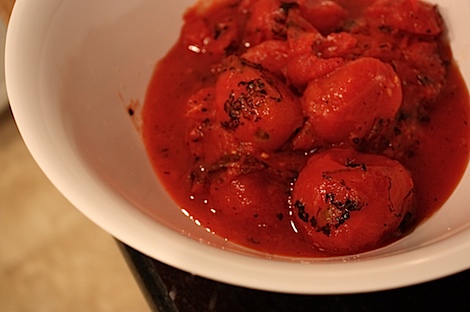 I used this recipe (click) I found on AllRecipes.com. It called for diced tomatoes, but I heard somewhere (maybe Food TV?) that they use the best tomatoes for the whole canned tomatoes and the slightly not as pristine ones in the diced (since they'll be cut up and you won't notice imperfections).
So, I used some canned whole tomatoes in my recipe.
I also subbed turkey for ground beef.
I figured since our bread would be a bit decadent, that I should go light on the chili with the turkey.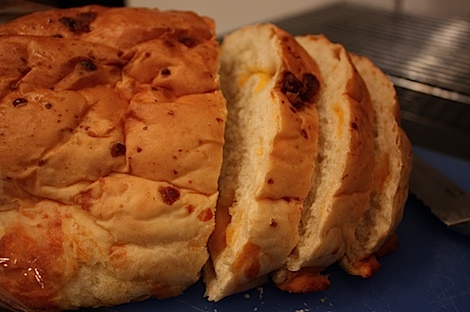 I swung by Great Harvest today to get our weekly bread. I just LOVE going there. I love sampling new breads and treats and picking up my freshly baked bread. Today, I picked up some spelt and a loaf of their garlic cheddar. Since it's hubby's b-day week, I figured he'd like the cheesy bread.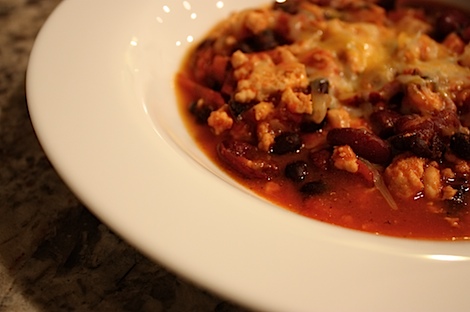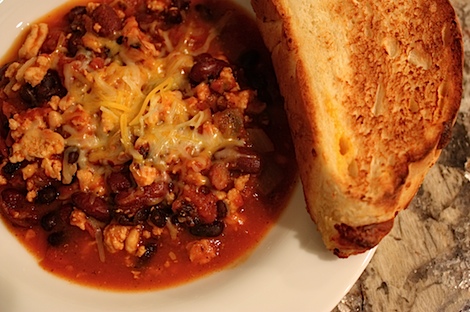 Bowl one – topped with shredded cheese.
So good! It tasted so much lighter than traditional beef chili. The cheesey-garlic toast went perfectly (though I did miss my cornbread I usually make). The bread was nice and toasty on the outside and chewy on the inside…mmm. Perfect-o!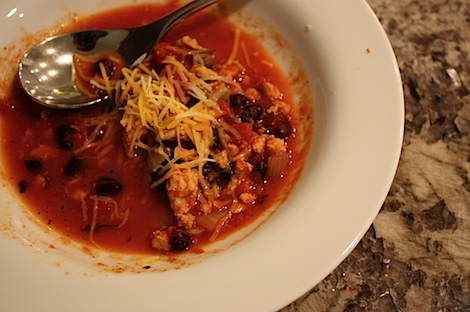 Bowl two.
Oh, home-cooked-food, how I've missed you!
Which type of chili do you prefer: beef, turkey, tofu, or veggie?