If you remember, our kitchen originally looked like this when we moved in: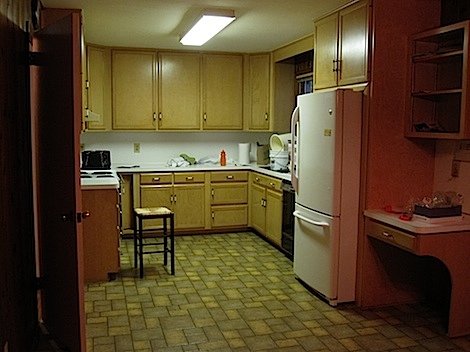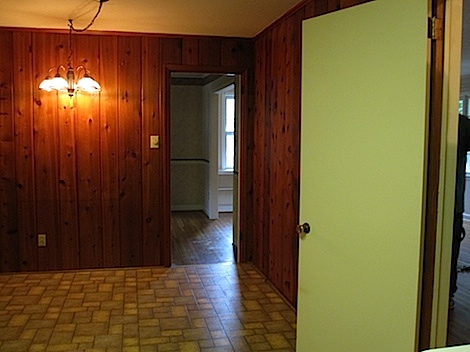 After taking out some walls, ripping up the floor, and painting the cabinets, we had a lot to do (err…our contractor had a lot to do).
Here are some updates over the last week or so…
Behold – TILES!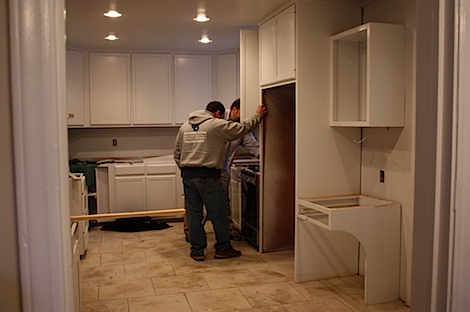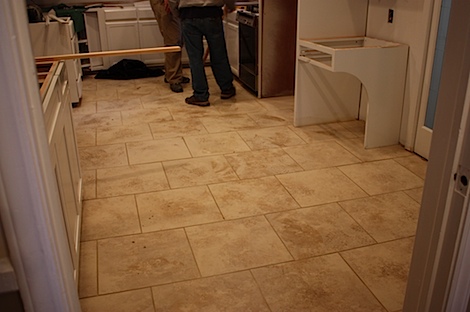 We chose to get our tile offset.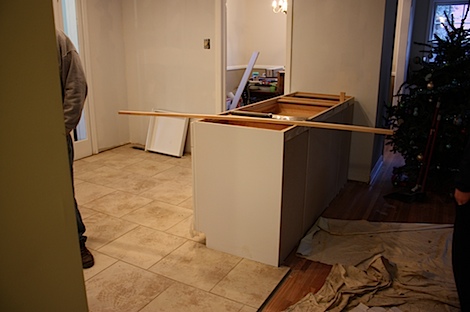 The start of a peninsula where a wall and wood paneling once was. (yes, that's our Christmas tree in the background. I have been too busy with the bake sale to take it down!!)
And then we had GRANITE!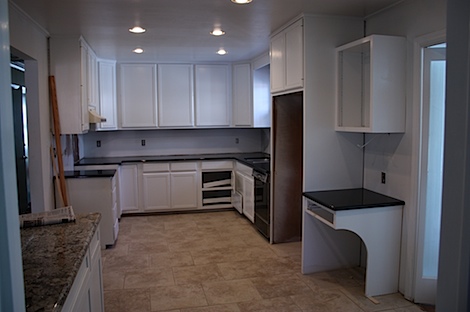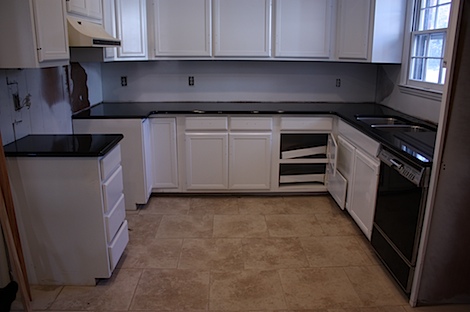 We chose black for the perimeter.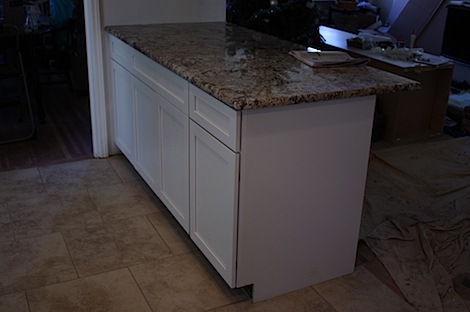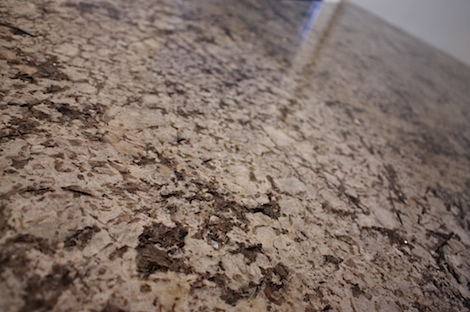 And we hand-selected this slab of Ecuadorian White (a tan-brown-beige-black granite).
Closer and closer to a Giada-esque kitchen. Hooray!
Here's a quick before and after side by side: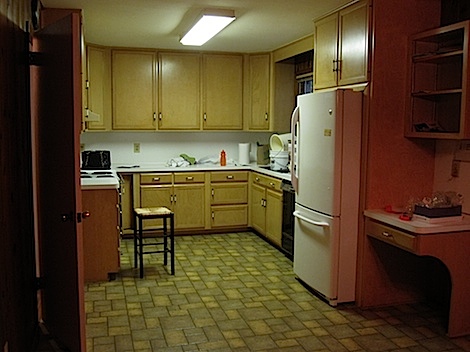 BEFORE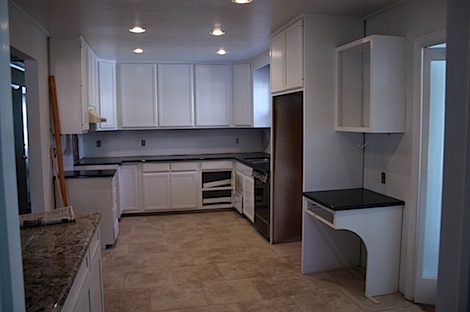 AFTER
Still to do:
select and install backsplash
select and install hardware
select and install pendant lights
install pantry cabinets
complete reassembly of cabinets
put stuff back in cabinets
new appliances
clean
enjoy!
We're so close I can taste it! 🙂