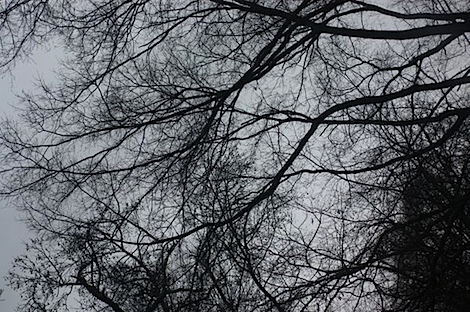 Today was pretty gloomy both weather and work-wise. 🙁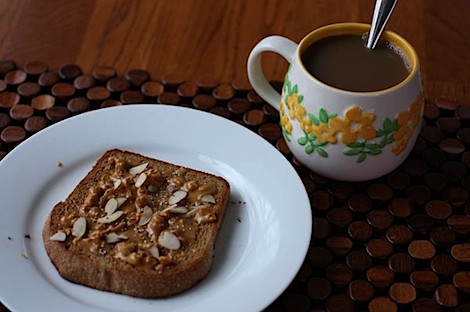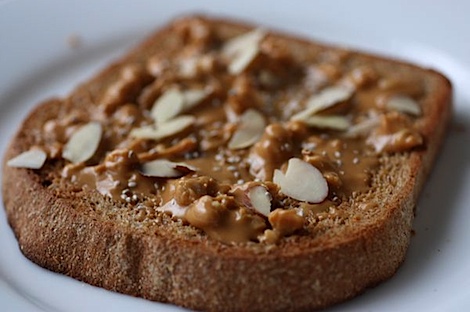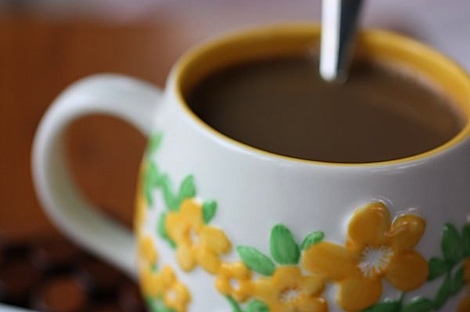 I cheered the weather up with a yummy breakfast – POWER TOAST and Earthfare coffee!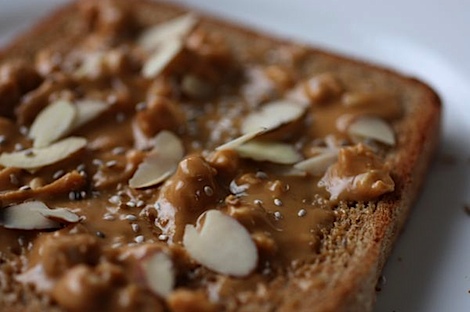 Toppings:
Barney Butter (love how creamy this gets as it warms through on the hot toast)
Sliced almonds (almonds on almonds…I know…not very interesting, but good for texture)
chia seeds (because chia seeds rock)
Kept it simple today.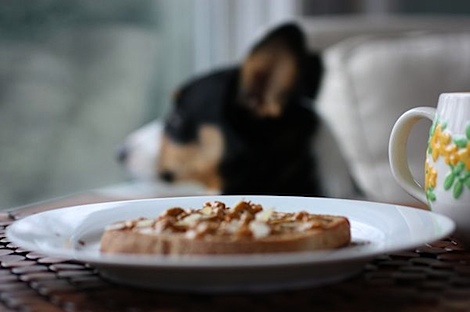 Wonder what Bailey's looking at?!
Work was super stressful today. I can't really go into details but today was a challenging day.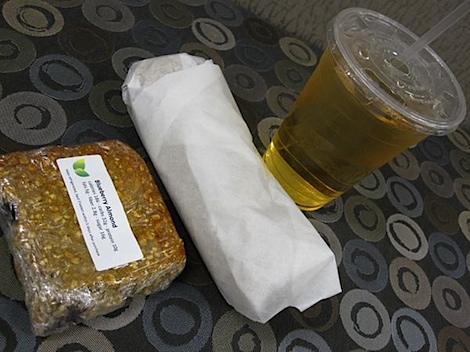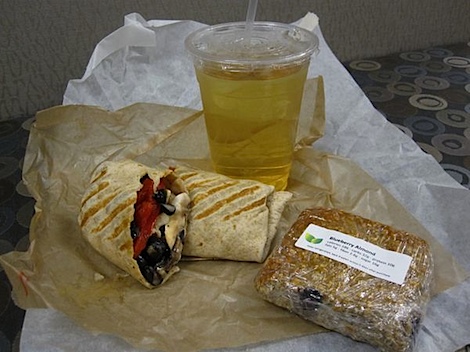 I took a 10 minute break to grab lunch out. I felt a little guilty considering how well I've been doing eating in for lunch, but I do still like to splurge. I just try to keep it to once or twice out a week (leaning towards once).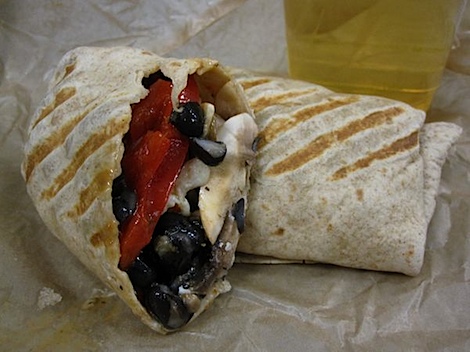 Lunch: whole wheat tortilla wrap, black beans, egg white, red peppers, mushrooms (can you believe I didn't take them out!? I am determined to like these one day!), cheese, and sauce (I forgot what kind of sauce…sorry!)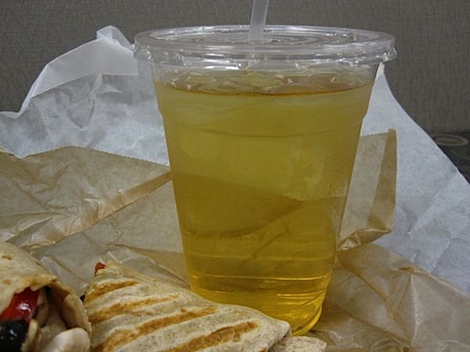 I also got a detox iced tea sans sweetener. I saved the bar for a future snack.
*
*
*
Later that day…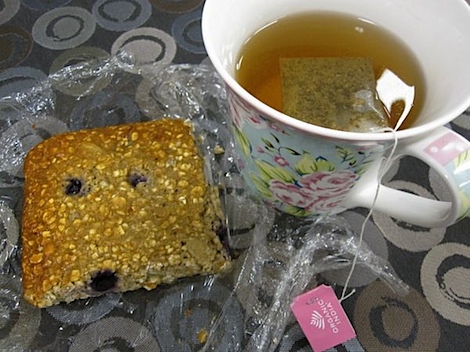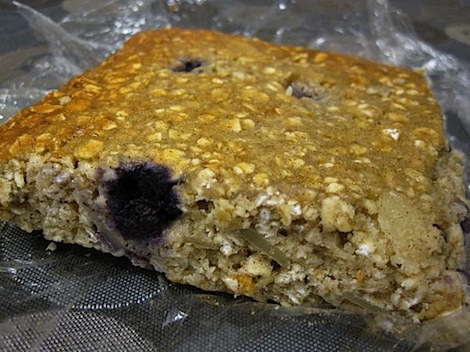 I had some Tulsi tea (anti-stress…kick in please!) and a blueberry almond bar. Dee-lish! So-so good!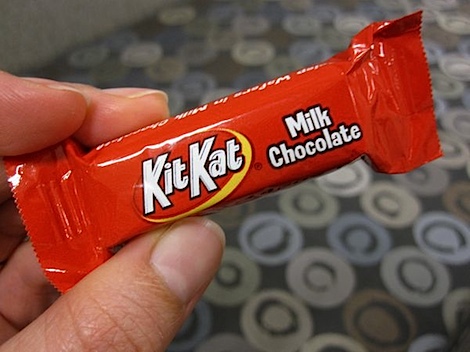 Plus a mini kit kat.
*
*
*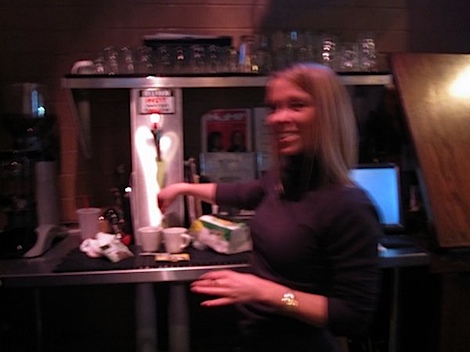 I needed some brain relaxation after my long day, so I took a visit to see Kelsey at her work – Cafe Central !!! Kelsey's blog, Bites + Bowls, is so upbeat and fun, it makes me want to use lots of exclamation marks with her name. 😆
PS Scuse the blurry photos but I brought my ninja camera, and I can't get the quick shutter speeds like I can with my DSLR.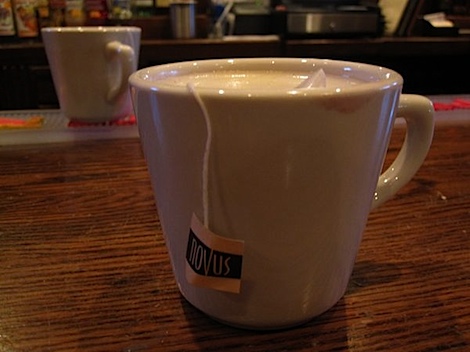 I knew I had to visit Kelsey when I saw the most-delicious looking tea latte on her blog (click for photo).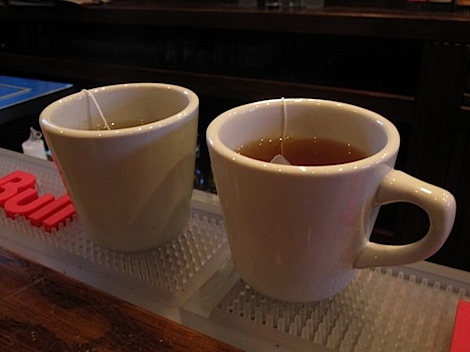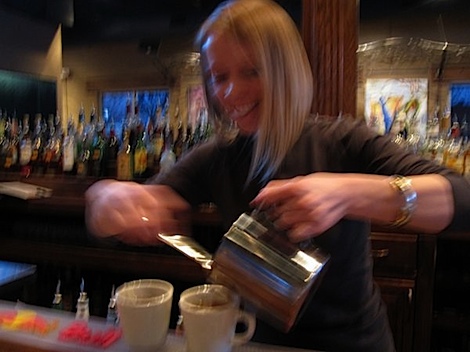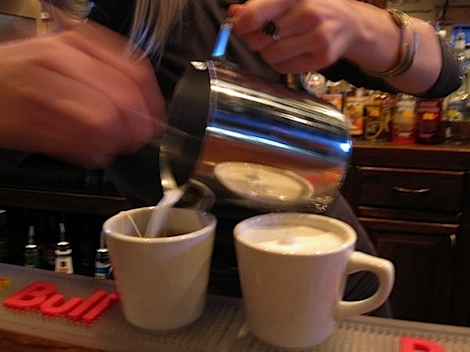 Froooothy!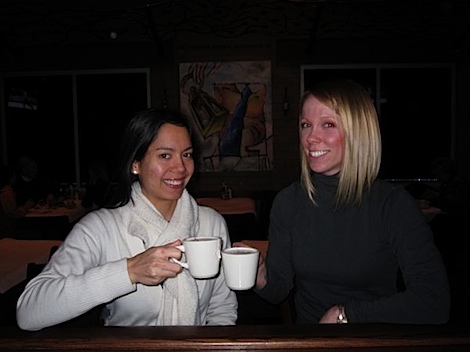 Tea time!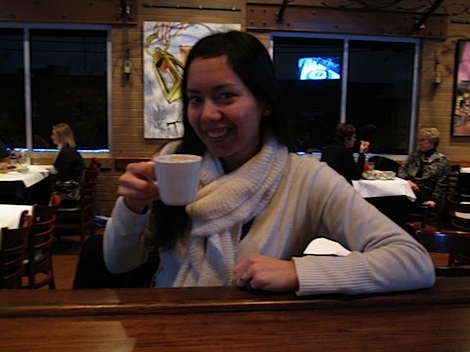 Holla!
I was only planning to stay for tea, but I was having such a good time, I stayed for snacks and dinner. It was really nice to veg out and relax, which I have a hard time doing when I'm at work or even home sometimes where my to-dos are calling.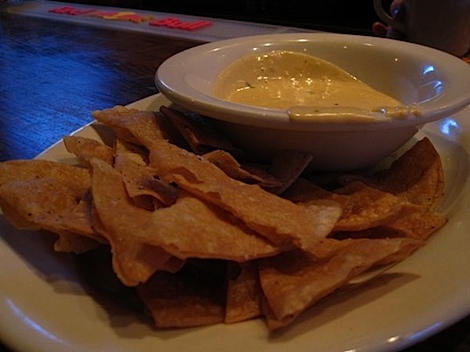 I got to sample Cafe Central's new homemade chips and queso. Omg…addicting! I will be ordering some of this next time fo sho!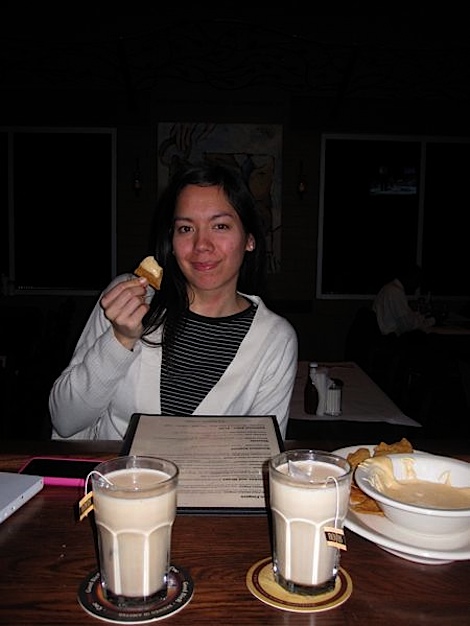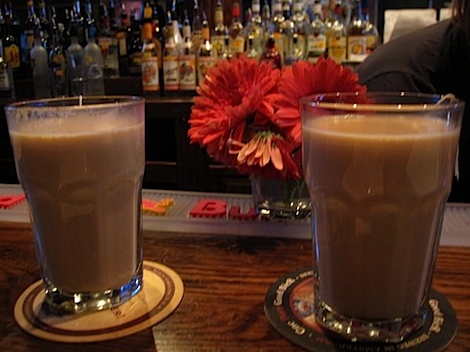 Seconds on tea.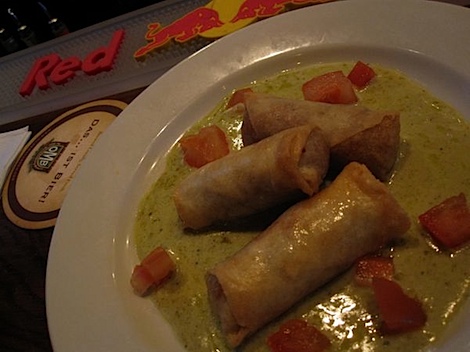 Kelsey and I split some sweet potato/black bean spring rolls.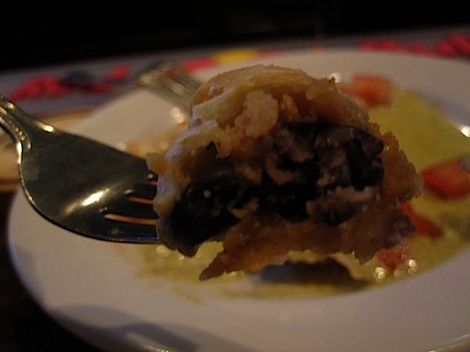 They were served in a creamy sauce with bits of tomato. I loved the tender sweet potato and bean filling paired with the crispy wrapper.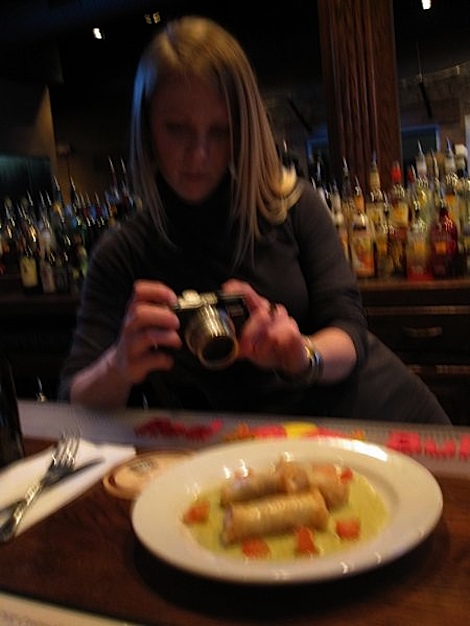 Food bloggers in action!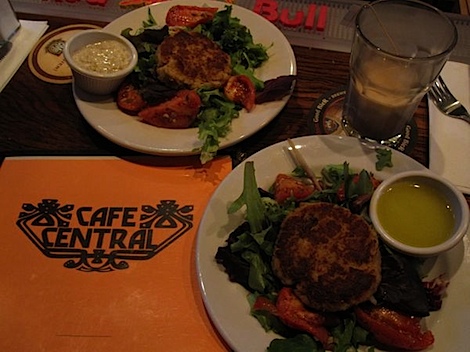 While I was at the bar, I met the super cool manager (I think General Manager?) Bob. He recommended the night's special…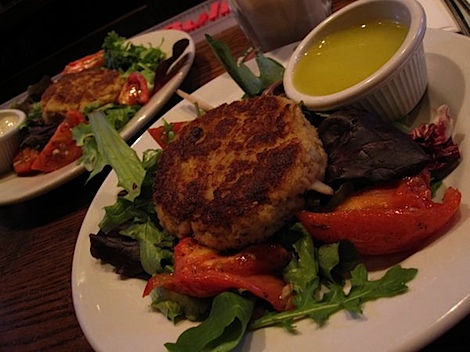 …crab cake salad!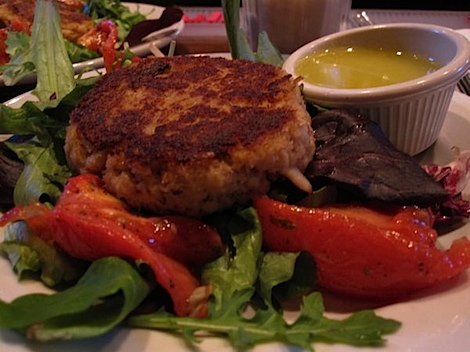 I told Bob about how I gave up meat for Lent, so instead of the bacon dressing, he suggested the white balsamic homemade dressing (all the dressings there are homemade). It was soo good – perfectly sweet but not too sweet.
I loved the greens, too. I think I tasted some peppery arugula in the mix with some marinated tomatoes and of course, a delicious crispy-on-the-outside-tender-on-the-inside crab cake.
I think I found a new favorite place in town. I can't believe I haven't been to Cafe Central before! CC is like my type of Cheers – a chill atmosphere, friendly people, and great food (99% homemade). Look for more visits here in the near future. 😀
And, if you're in the area, go visit Kelsey for the best tea latte. Yummers! And if you don't like tea, you can visit Kelsey anyways because she rocks and will take great care of you. 😉
Kelsey – thank you so much for taking care of me tonight and cheering me up. I had a blast and will be back soon!
*
*
*
Bailey wanted to share some of his tricks with you guys. I'm planning to do a video soon, but here are some photos for now from tonight: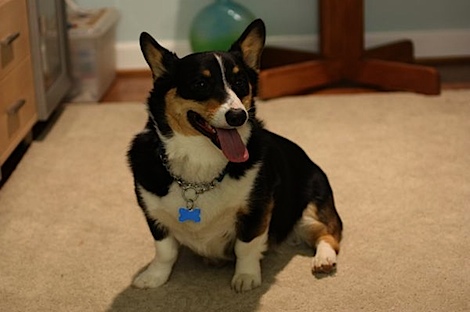 Sit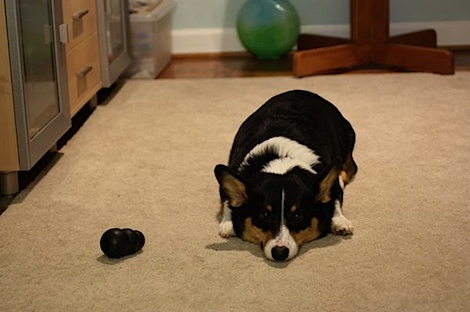 Lay down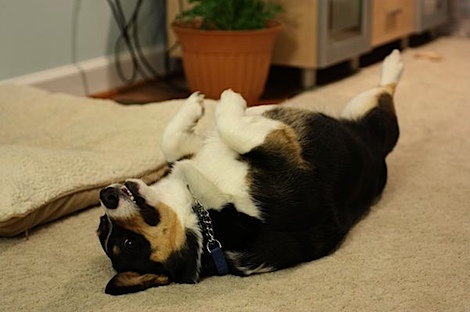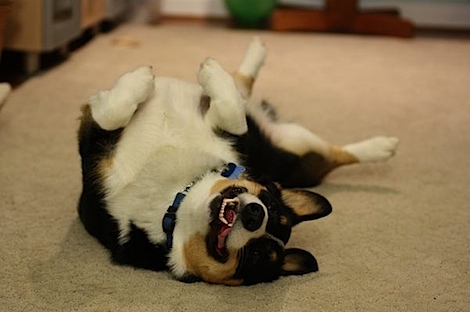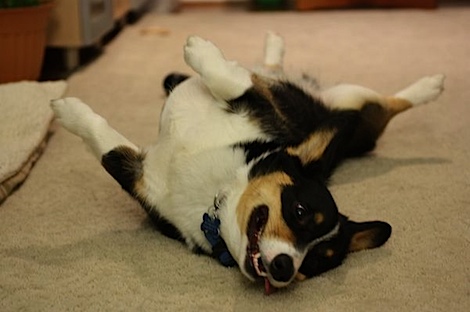 Play dead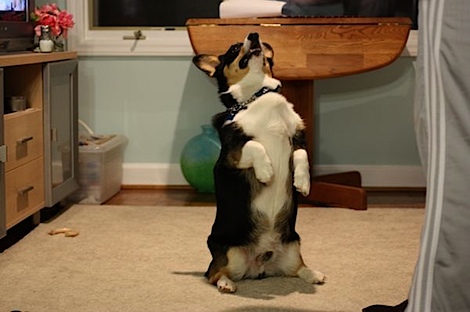 Sit up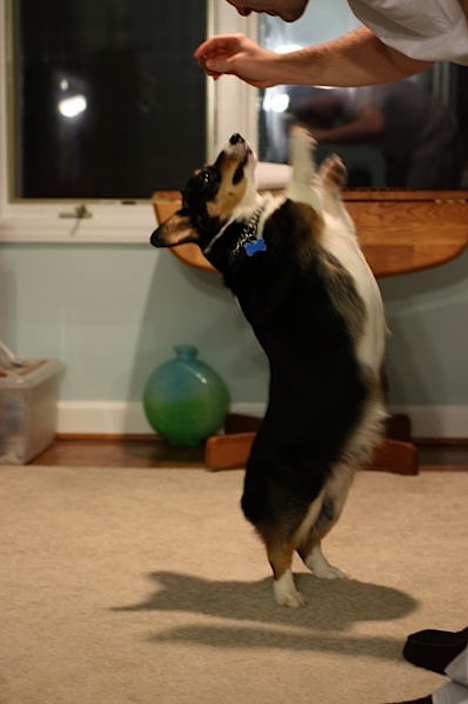 Stand.
Good boy!
Tidbits
You guys are asking some really good questions on my Formspring page! I love them! I want to give really good answers for all of them, so apologies for not answering immediately, but I want to think on them. In the meantime, feel free to keep asking by visiting my Formspring page.
If you haven't voted, check out my poll. I'm looking for feedback to make sure that I'm giving my readers what you guys want most. So far, my "eats" is the most popular! Go here to vote (click). You can also send in requests to my email at thechiclife at gmail dot com.
And, lastly, have you seen my Best Posts page yet? I've tried to group some of my favorite posts here with lots of tidbits and ideas – from healthy eating to budgets.
Reader question: Do you have a favorite local restaurant/bar where you hang out? What's it's name, and what is it about the place that makes you love it?