I was feeling oatmeal this morning, but…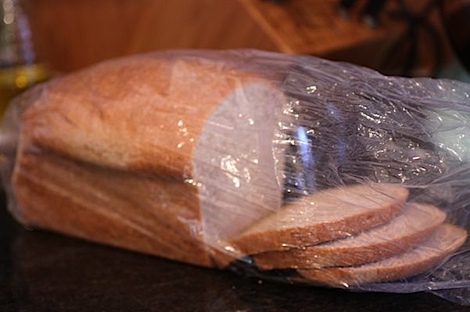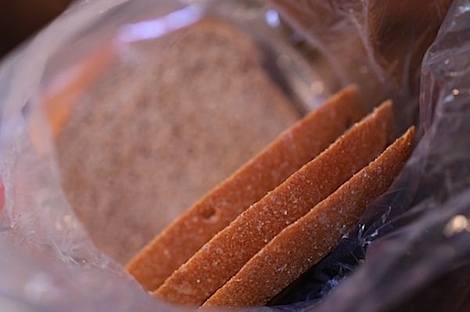 I couldn't resist this fresh-baked loaf of Great Harvest Honey Whole Wheat hubby picked up yesterday (ok it's like a day old, but it's pretty darn fresh!)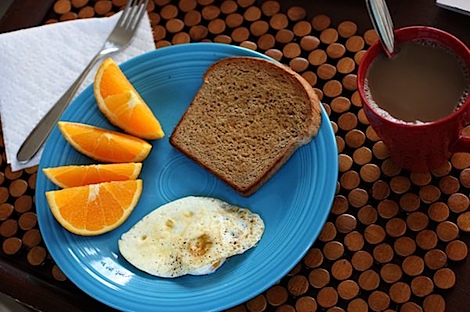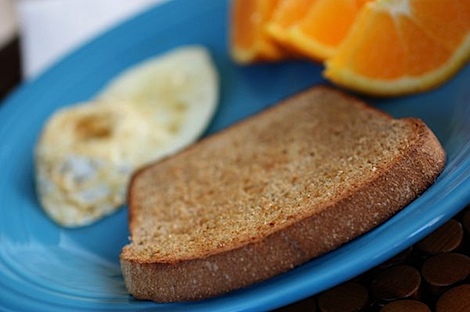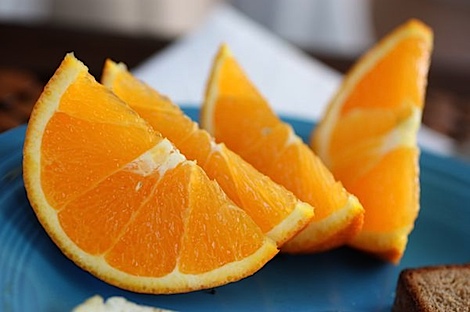 I ended up with toast with real butter, a fried cage free egg and half an organic orange.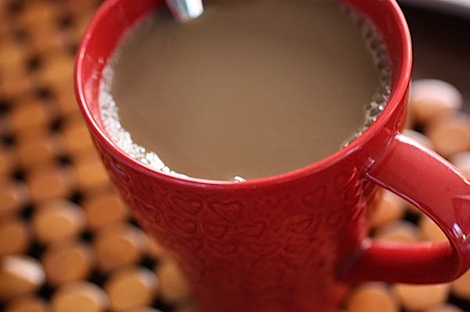 With nice, hot coffee of course.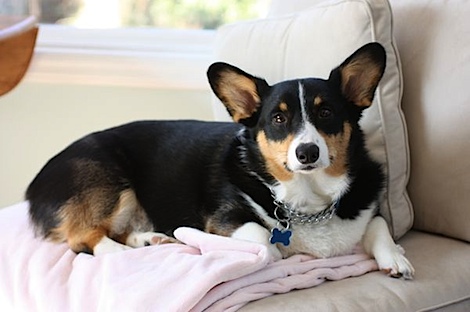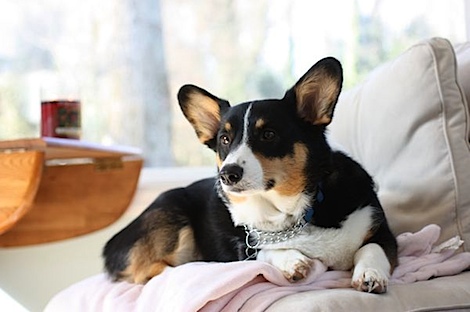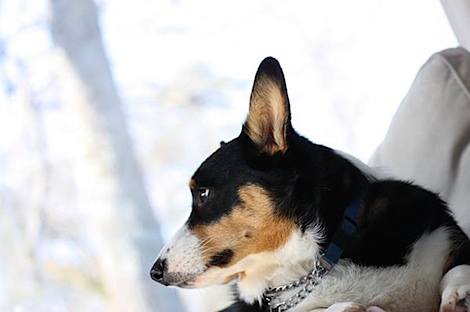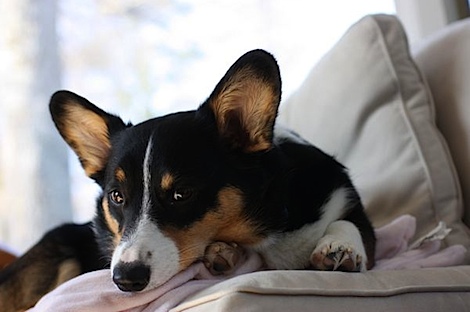 Bailey was looking so cute today. I had to take some photos.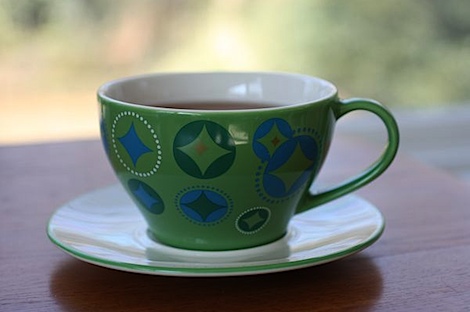 Hot tulsi tea (no sweetener) in Chai Masala.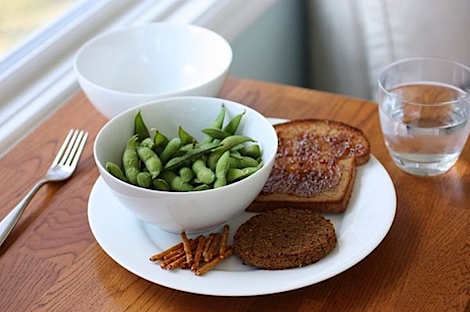 I was on phone conferences during lunch, so I just grabbed some random stuff.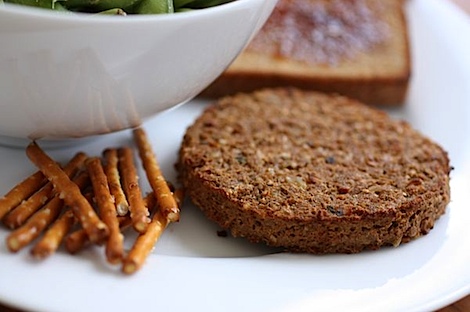 An Amy's veggie burger and some pretzels (because I was craving something salty).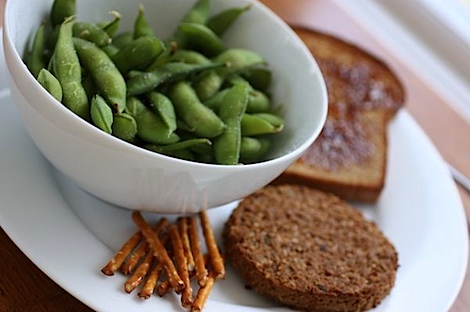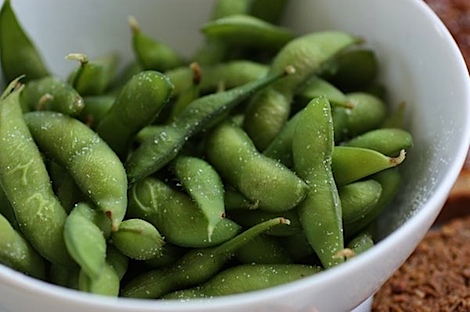 Edamame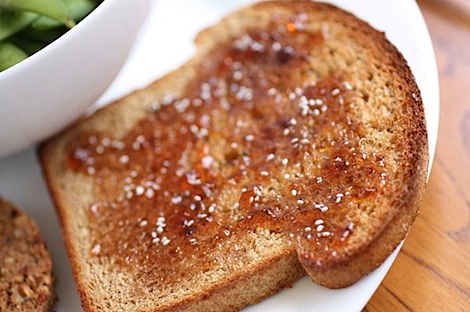 Great Harvest toast with Earthfare Organic Pomegranate jelly and chia seeds.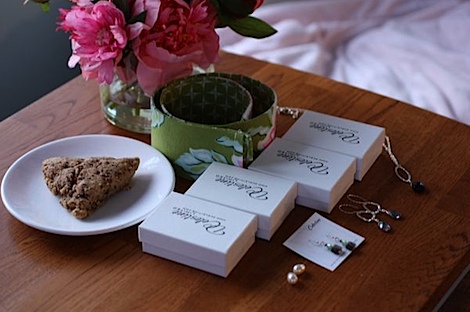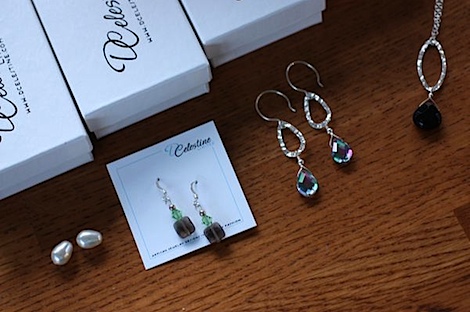 I took care of some giveaway packages (been procrastinating on these…not gonna lie. Sorry! Things have just been so crazy around here lately!). While I still need to officially announce winners, I've got a few packages packed up and ready to drop off for delivery. yay! 😀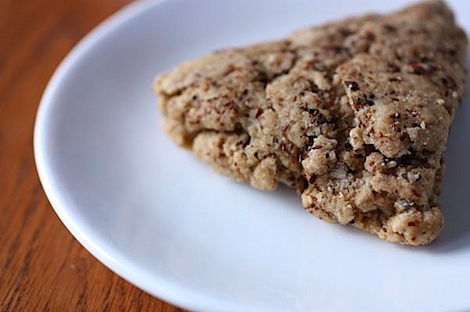 I snacked on one of Julie's Chai Tea Scones while I worked on my bloggie projects.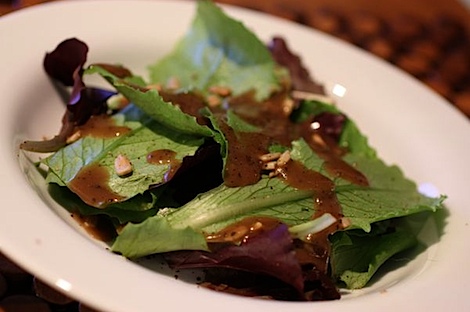 Salad for dinner – baby romaine, sunflower seeds, Drew's Rosemary Balsamic dressing.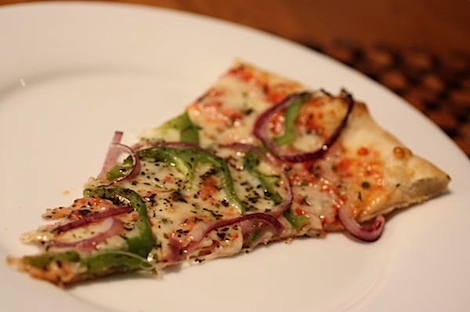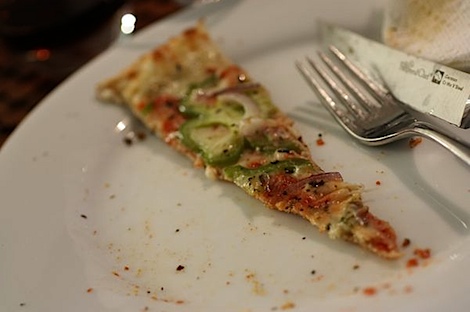 Pizza for dinner! I had 1 1/2 slices of cheese with bell pepper and red onion and 1 slice of cheese.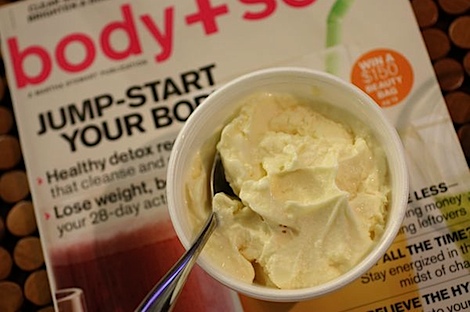 Hubby even picked up some panna cotta gelato for dessert. Yum yum!
*
*
*
I have to work an hour-ish away from town and be there at 8am, so it's going to be an early morning for me. Eek! Did I mention I still have to pack? 😕 Yup, the bad news is that I have to commute nearly 2 hours tomorrow. The good news is that it's on the way to see hubby's mom. We're visiting her this weekend and I've got a bloggie meet-up planned, too! Fun fun!
I have several posts and pages in the work, and I finally completed one this week…
Check out my new Plateware page (click to view)!
By the way, since ladies figure skating is on tonight, I thought I'd mention…did you guys know I used to ice skate? Yep…here's proof. Ok, rusty proof, but still…lol
So, the figure skating fan in me cannot pry myself away from the TV. Though I have to be up far earlier than normal, I can't stop watching. Gah! 😆
What are you up to this weekend?