Today started off good but then quickly not-so-good.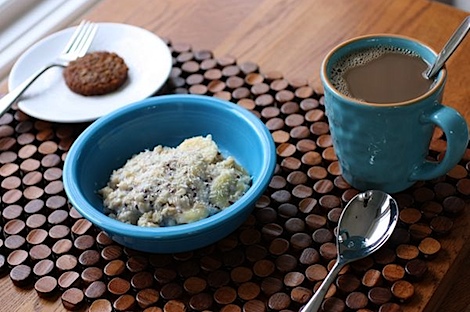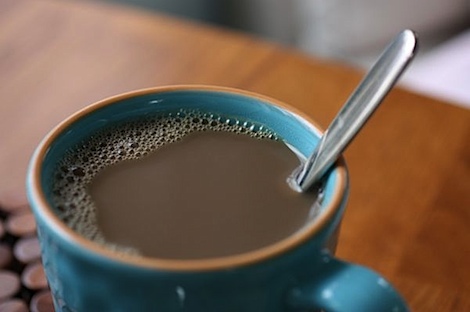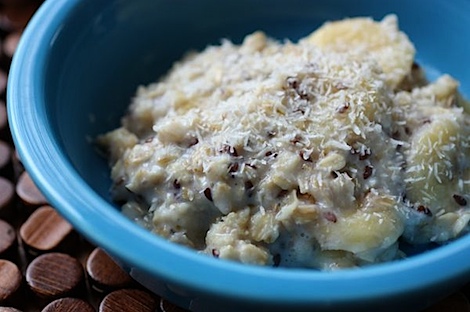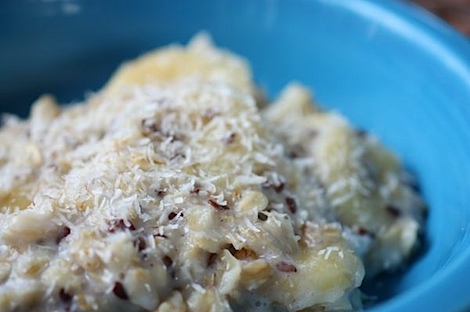 I think a good, healthy breakfast is the perfect way to start the day, because I kick things off feeling energized and nourished.
In today's bowl: rolled oats, 1/2 milk, 1/2 water, flaxseed, chia seed, sliced banana and unsweetened organic coconut sprinkled on top.
*
*
*
Things took a turn for the worse when, whilst in my car at 9:15am, I got a phone call from a co-worker who reminded me that I was supposed to be on a phone conference for work, running a LiveMeeting at 9:00am. Big-DOH! I felt like an a$$. 😳
I hauled it to the office and got on the meeting as soon as possible and wrapped up as best possible, but wow…that was so unprofessional.
But, you know…everyone makes mistakes. The best thing you can do with mistakes is learn from them.
Here are my tips for handling mistakes at work:
Take responsibility – acknowledge the mistake
Don't make excuses – no one wants to hear them anyways
Apologize – call or email the person you let down/offended/whatever and apologize
Learn – figure out where things went wrong
Apply – don't let it happen again – use your new knowledge the smart way
Today, I acknowledged that I was late for today's meeting. I didn't make excuses by blaming traffic. I emailed my co-worker to apologize for being late to today's meeting. I learned that I need to pay better attention to my schedule and probably get to work earlier. Im hoping to be more aware of my calendar and work on going to bed and waking up earlier so this doesn't happen again. 🙂
And you know what my co-worker emailed back? "It happens to the best of us :-)" (yes with a smiley). I am lucky to have an understanding co-worker who helped ease my embarrassment.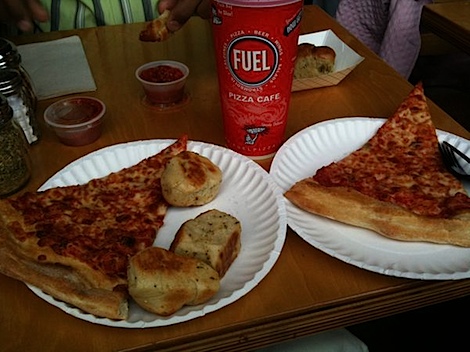 In shocking news, I broke away from my cubicle to take a real lunch break with some co-workers. I got a combo with 2 slices of pizza, 3 garlic knots (with marinara), and a coke.
I ended up eating 1 1/2 slices of pizza, 2 garlic knots, and half the coke. It was too much food and I had plans for an early dinner.
And what did I do with those leftovers?
I traded them in for a treat!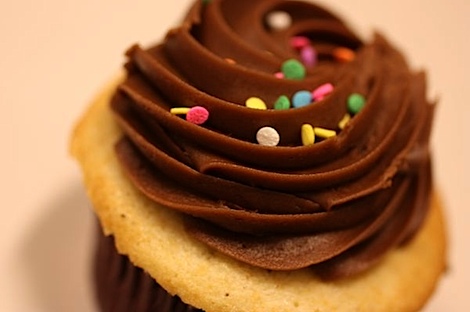 Sweet hubby felt bad about my morning starting off so rough and brought me a cupcake, so I gave him my leftovers. Fair deal, right? Ok, just sweet hubby then. <3
I normally like to pair indulgent treats with healthy meals to help them balance out, but I wasn't going to sweat it today. I enjoyed every bite of this delicious vanilla cupcake with chocolate icing. Mmm…
I actually forgot about my lunch plans and packed some soup for lunch today. This worked out well because I was able to eat my "lunch" for dinner at my desk, before photography class.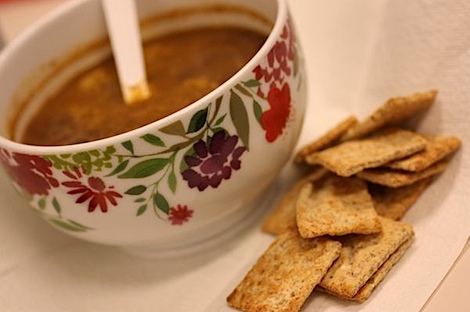 I had leftover roasted tomato + black bean soup and 10 kashi honey sesame crackers.
*
*
*
Then, it was photography class time!!! I can't believe I only have one class left. 😥
Tonight we learned about composition.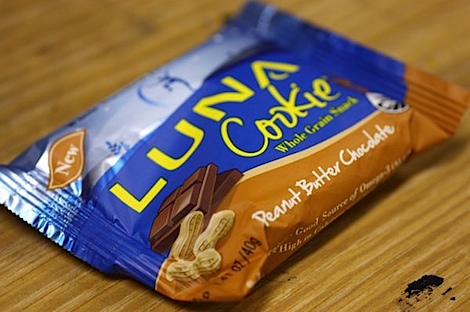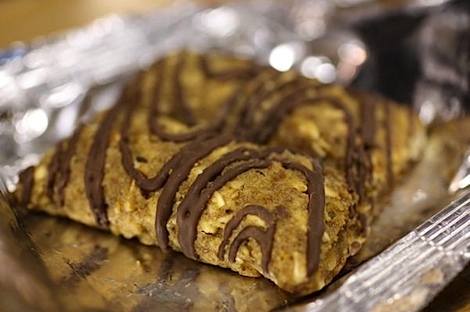 I brought a Luna Cookie in Peanut Butter Chocolate. It reminded me a lot of a Clif ZBar both in texture and taste. I like ZBars, so I was good with the flavor/texture. I also liked that the calories were under 200 – this is hard to find sometimes. It seems easy to find a meal bar but not so easy to find a snack bar < 200 calories.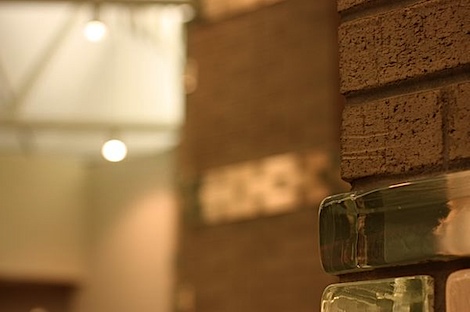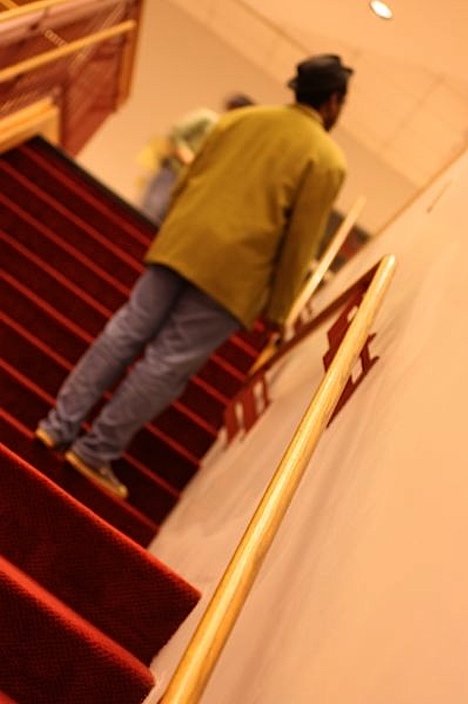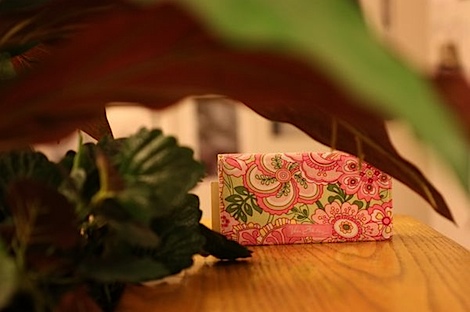 We got a fun homework assignment so I'm hoping for good weather this weekend so I can have some photography fun!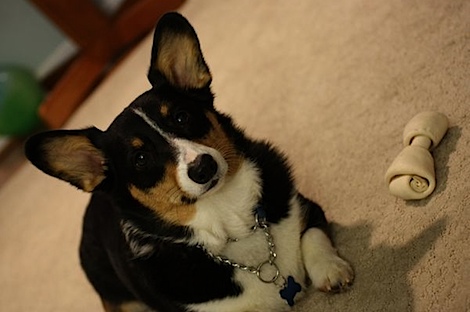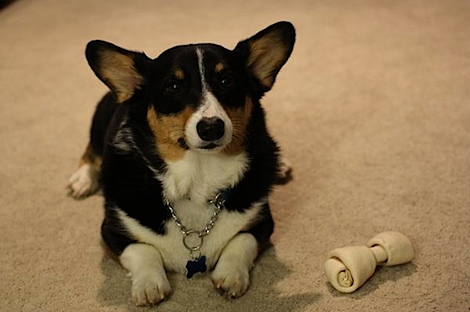 Hubby gave Bailey a bone earlier in the day and said since Bailey got a treat, I got one (see cupcake above).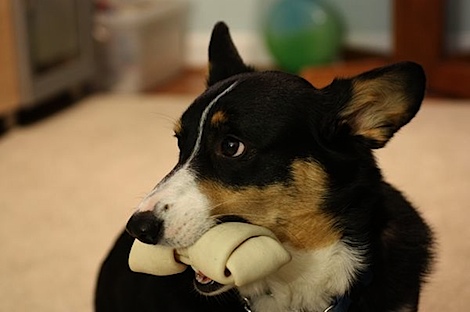 I couldn't believe the bone was still intact by the time I got home.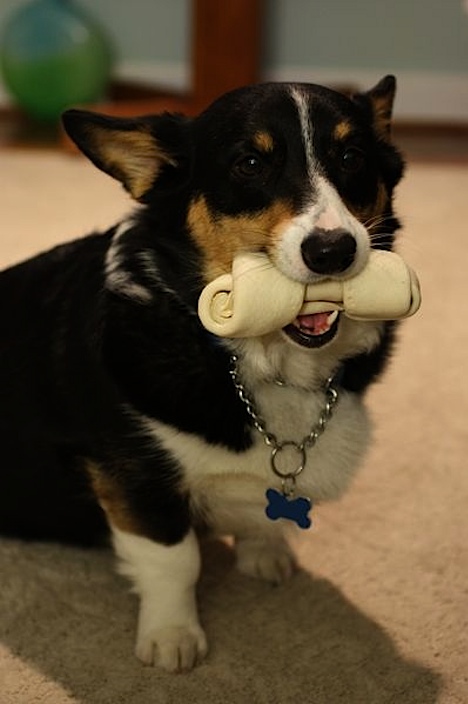 Hubby said Bailey was carrying the bone around like his baby.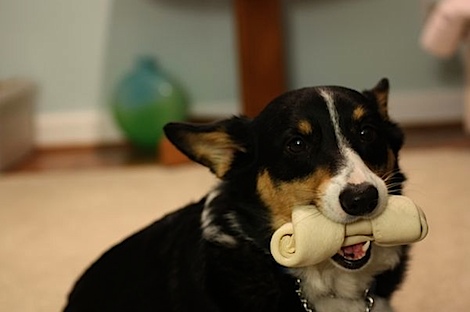 He's so silly sometimes! 😆
Over and Out
Remember to tell me what you want to see here on The Chic Life by voting on this poll (click)
And ask me anything (keep it clean, though, please!) on my Formspring page
Reader Question: Have you ever made a mistake at work? What did you do to bounce back from it? What did you learn?